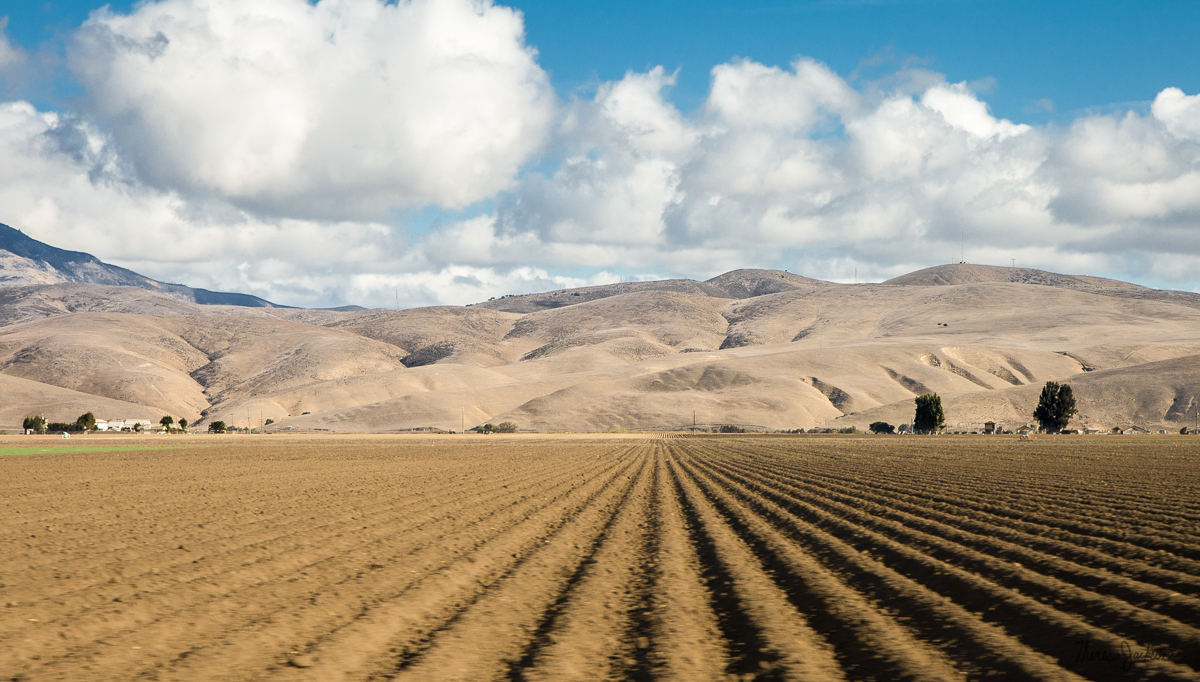 101 South, Central California – November, 2011
I enjoy road trips. Often I entertain myself by taking pictures out of the passenger window, knowing full well that most of what I photograph will not be what I hoped for. It's still fun to try.
This is an old image that I had never looked closely at before. The original capture is washed out and dreary looking. It was easy to pass over.
When previewing my images with Lightroom in the small thumbnail grid view, the composition of this one jumped out at me. That's why I decided to edit it.
Here's what the unedited image looks like.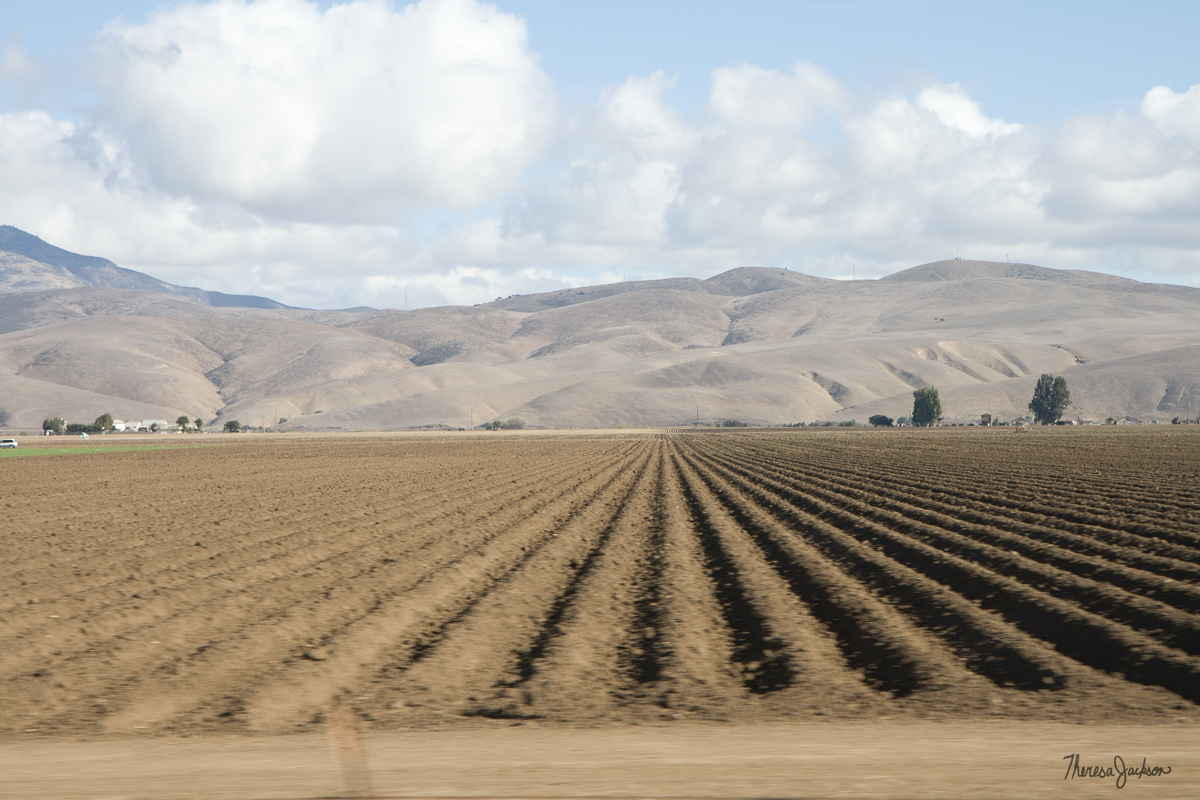 With a few quick Lightroom edits, the image looks more representative of what I remember seeing out my window.