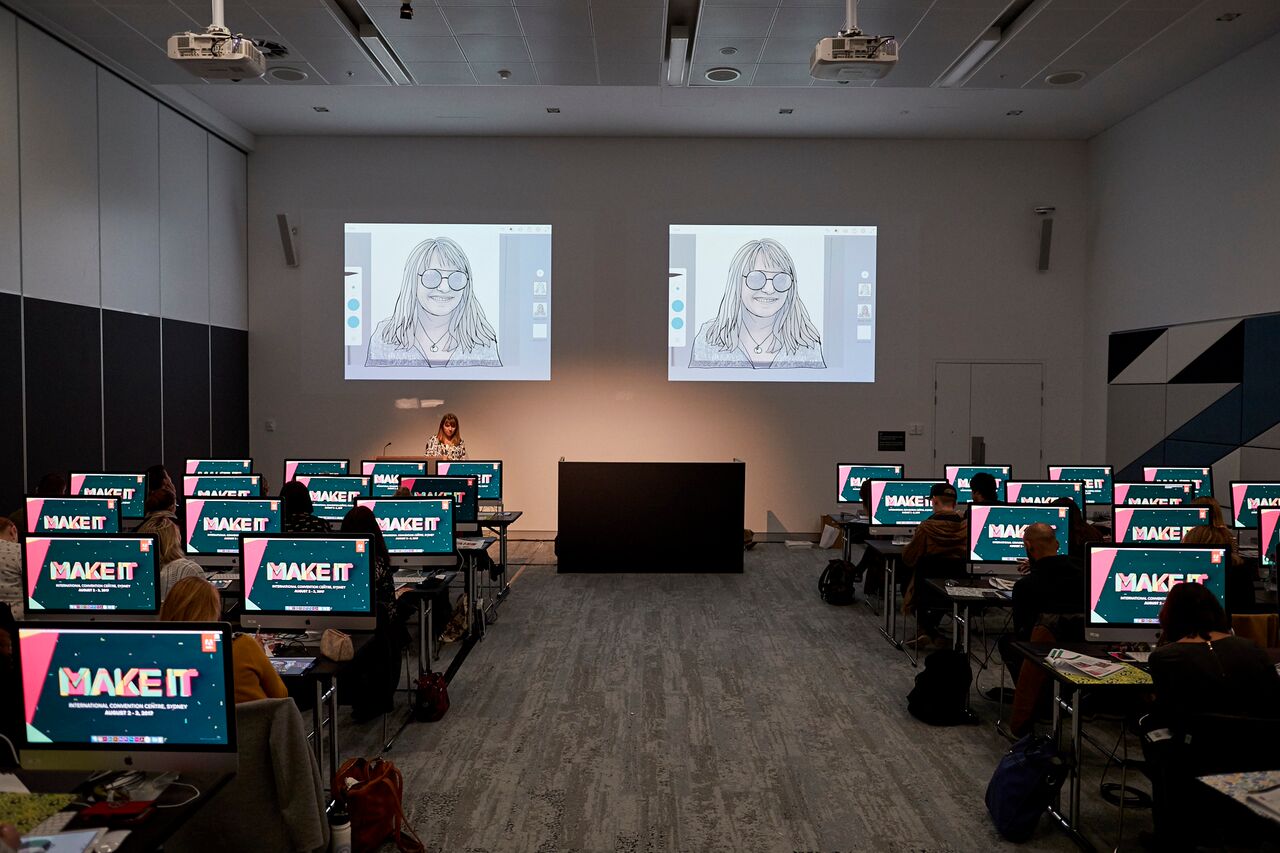 Earlier this month I had the privilege of presenting a hands on Adobe Draw labLAB is a color model to approximate human vision. The model consists of three variables: L* for lumi... More session at the Adobe MAKE-IT conference in Sydney, Australia.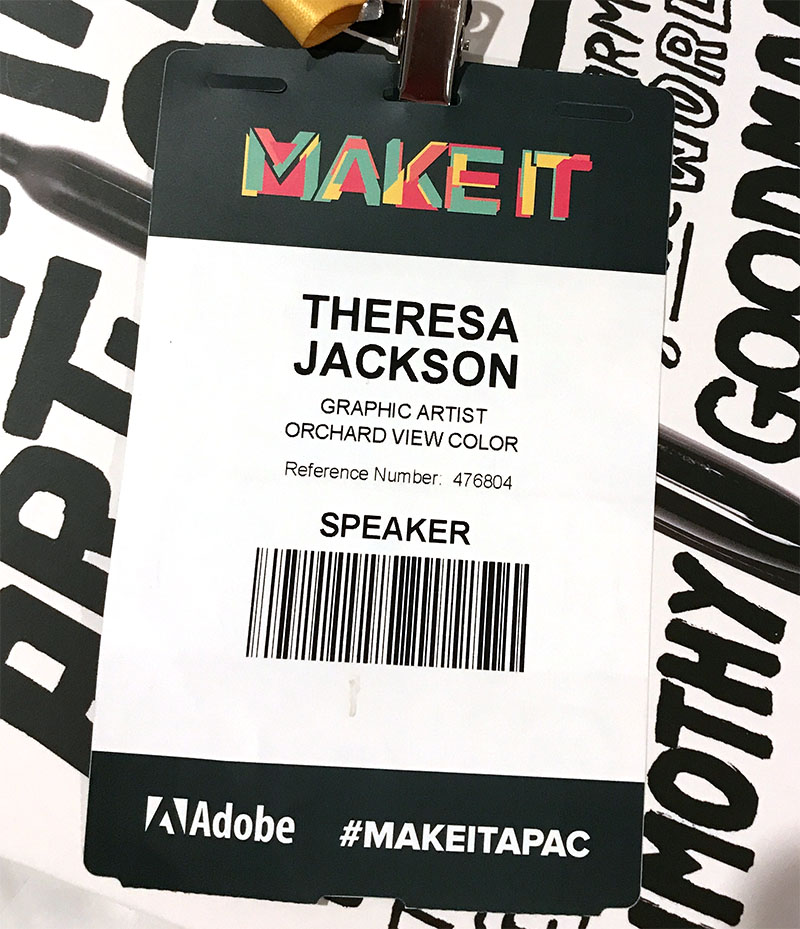 The two day conference was held at the beautiful Sydney Convention Centre which offered stunning views of Darling Harbour.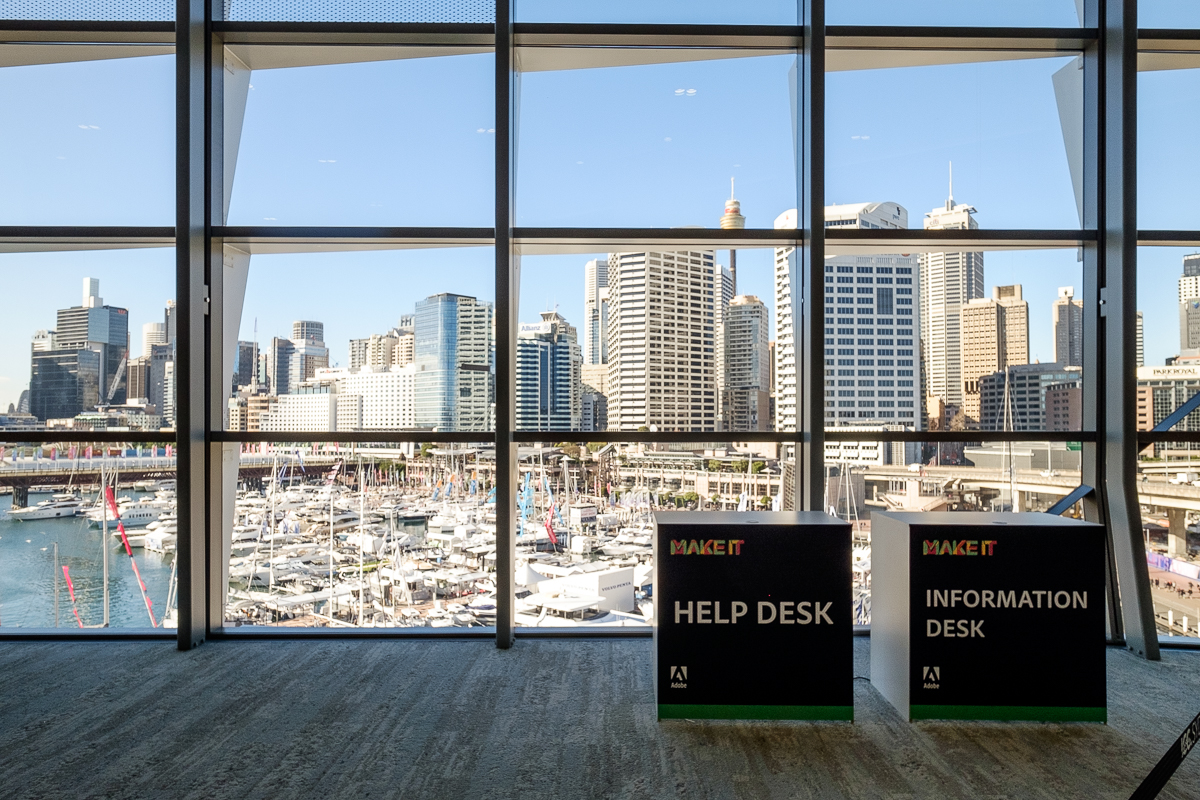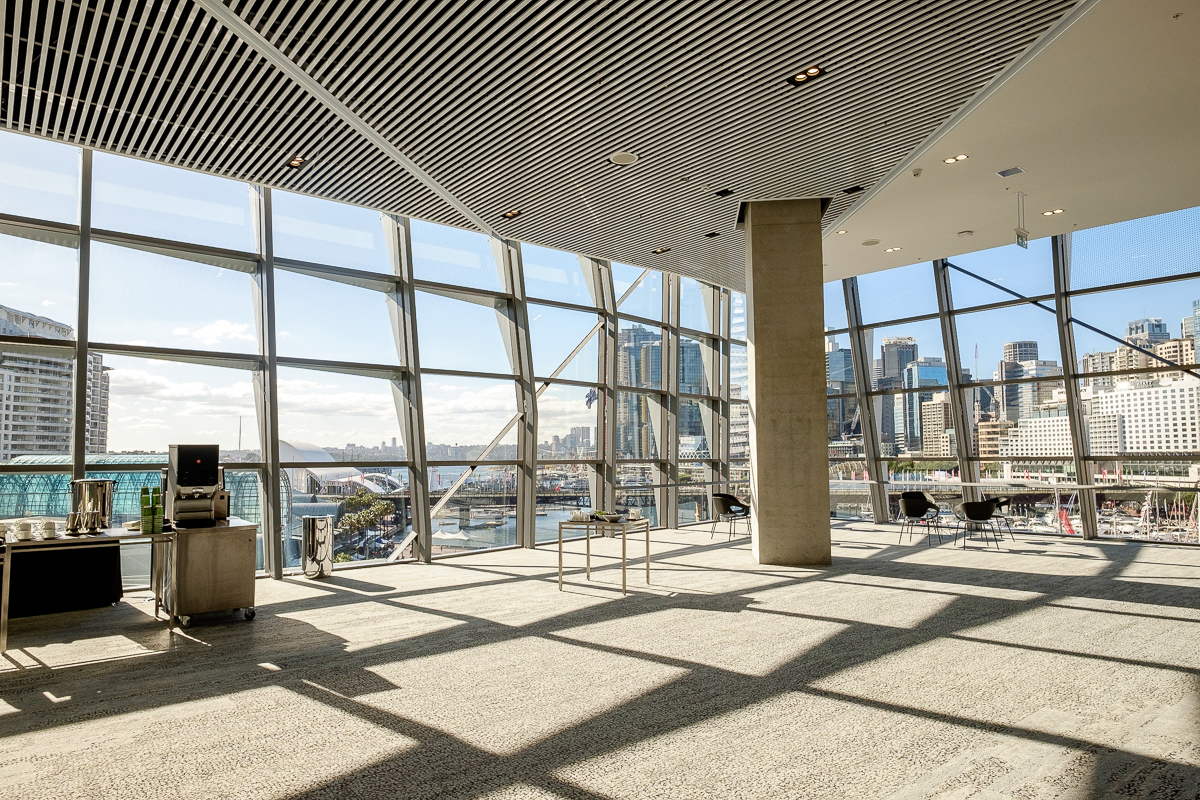 Day 1 offered presentations and lab sessions covering a variety of Adobe applications and topics. Day 2 was an afternoon filled with main stage speakers.
Julieanne Kost is shown below on stage presenting Lightroom Mobile features on her iPhone. I captured this image on my iPhone with the new HDRHDR is short for High Dynamic Range. HDR (High Dynamic Range) Photography refers to capturing an ent... More feature in Lightroom Mobile.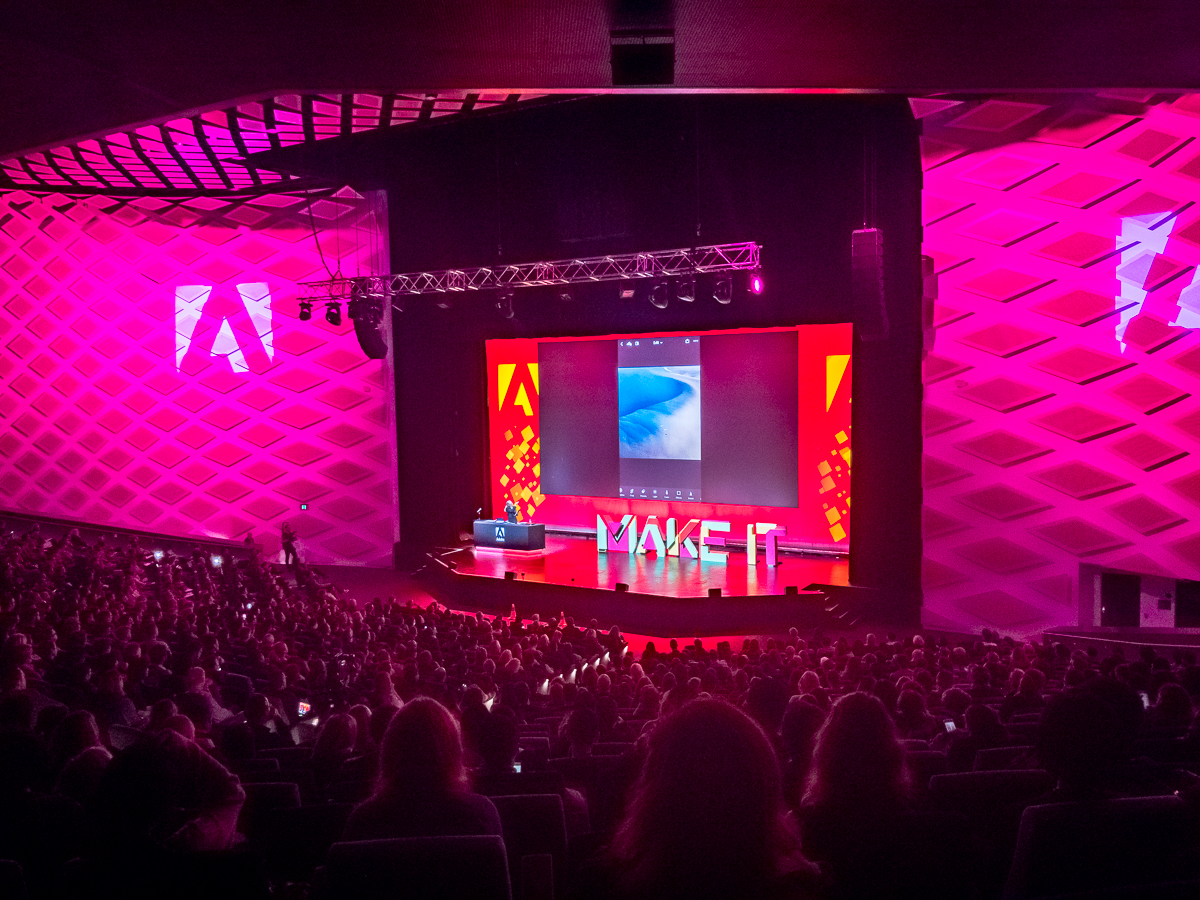 Attendees in my session drew self portraits with iPad Pros provided by Adobe. We used Adobe Capture and Adobe Draw to create the illustrations. They began by tracing their self portrait which was captured at the start of the session. Sunglasses were provided for the fun factor, and honestly to simplify the drawing process a bitA bit is the smallest unit of information in a computer. More. Eyes are challenging to draw, and would have added needed time to finish the illustration.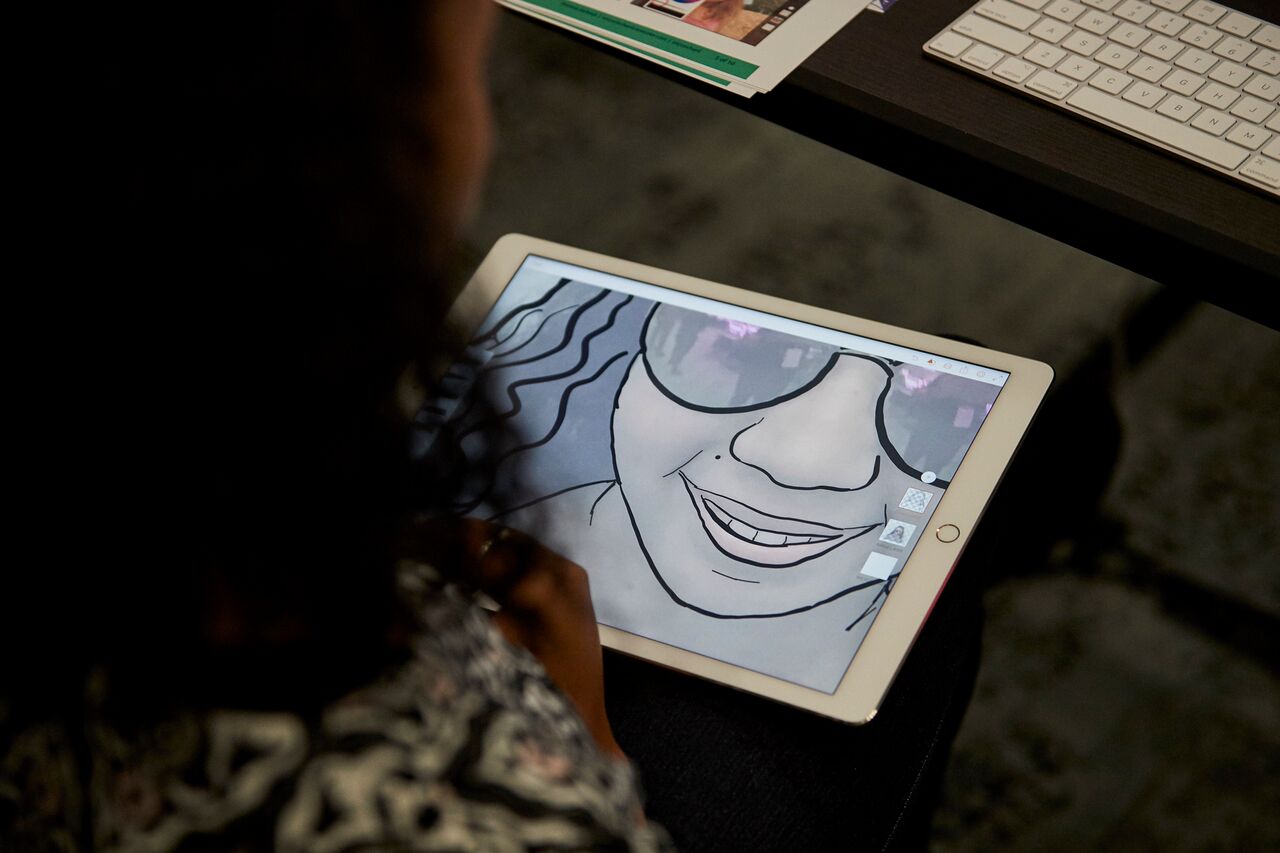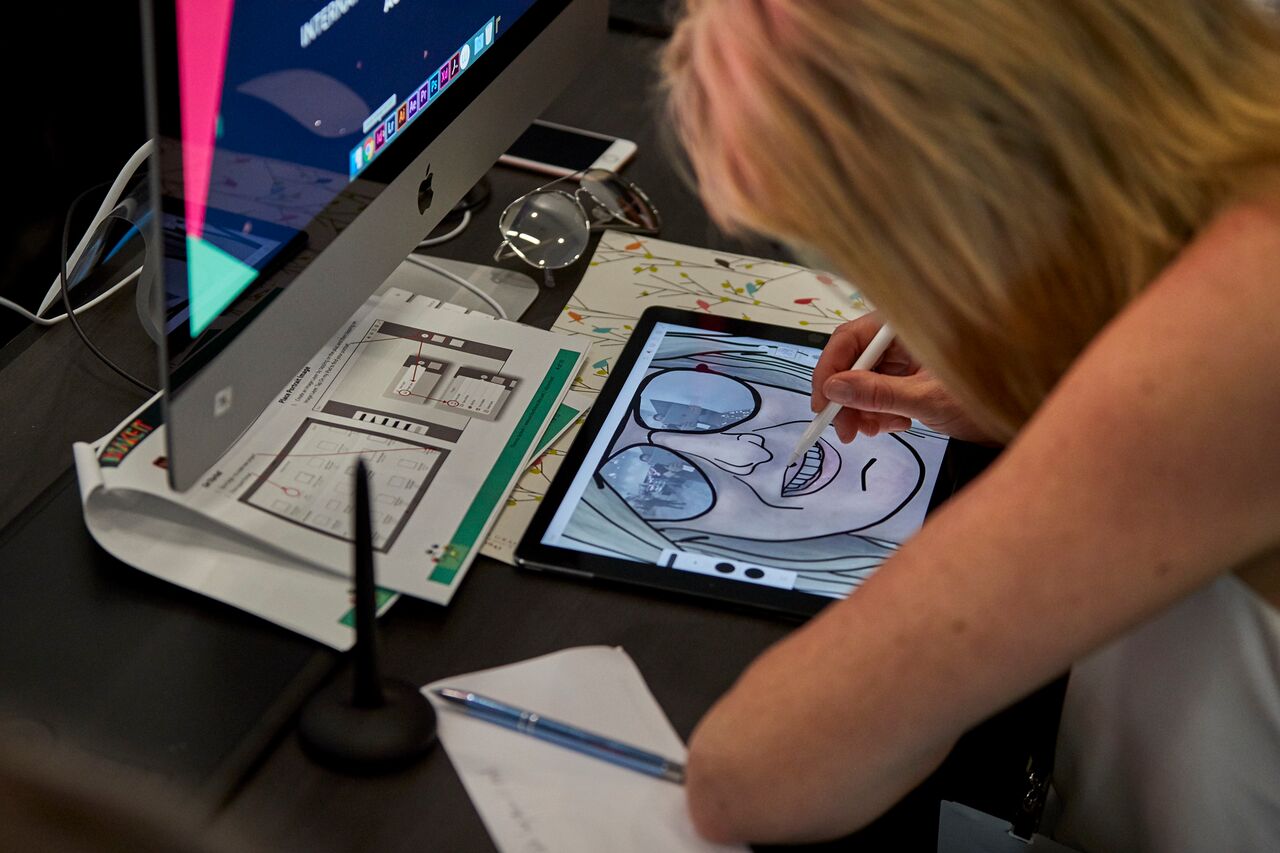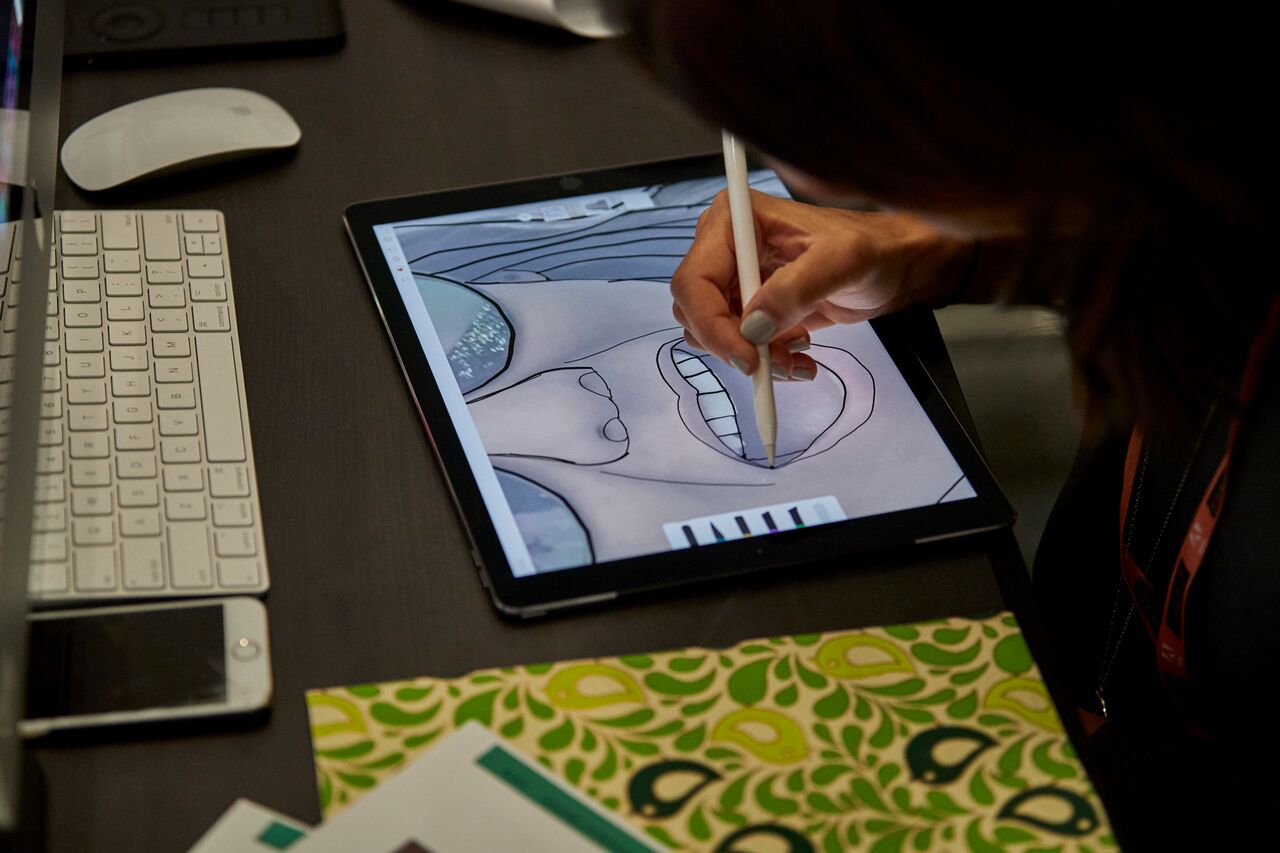 I told the attendees at the start that I had two goals. Most importantly I wanted them to have fun and enjoy the process of drawing. Second, I hoped they would feel good about what they created during the session. It was obvious watching them draw that they were enjoying themselves.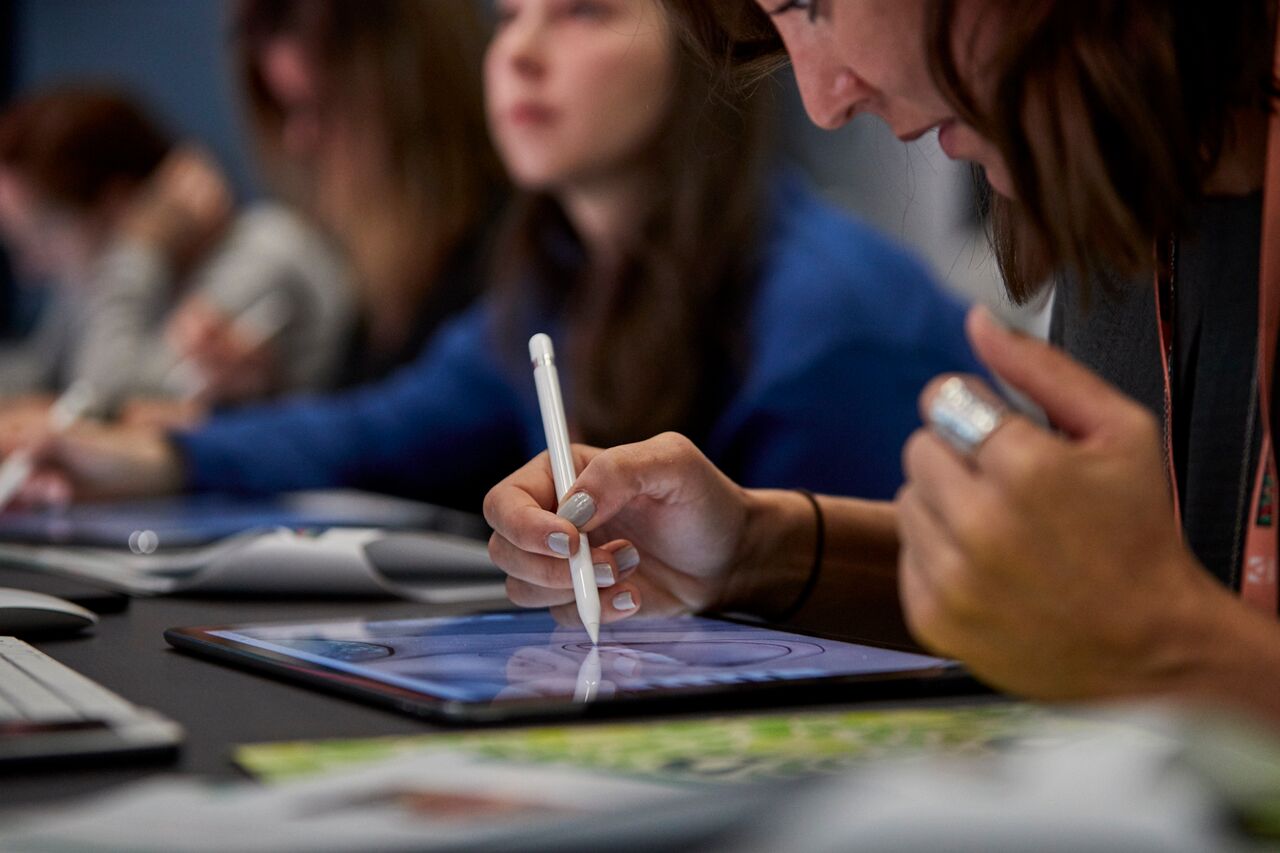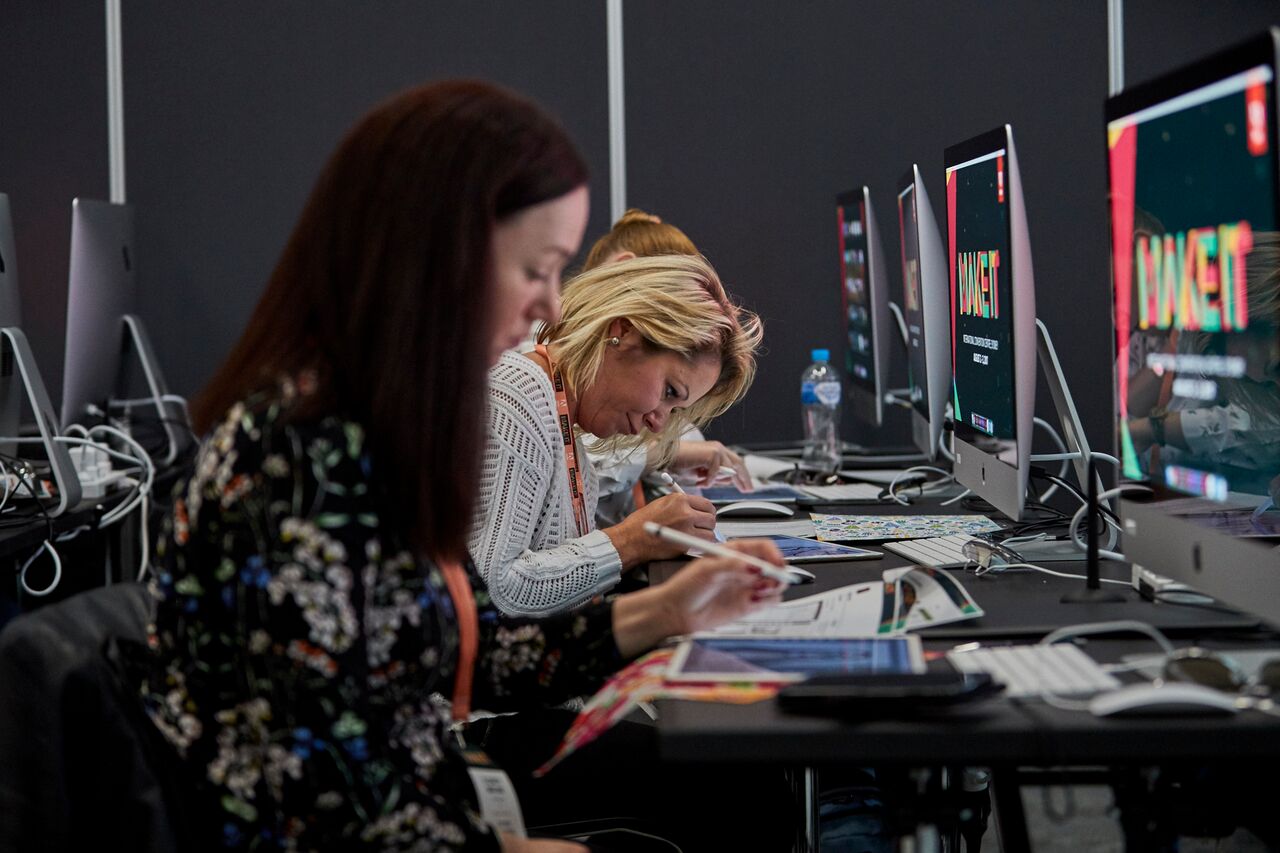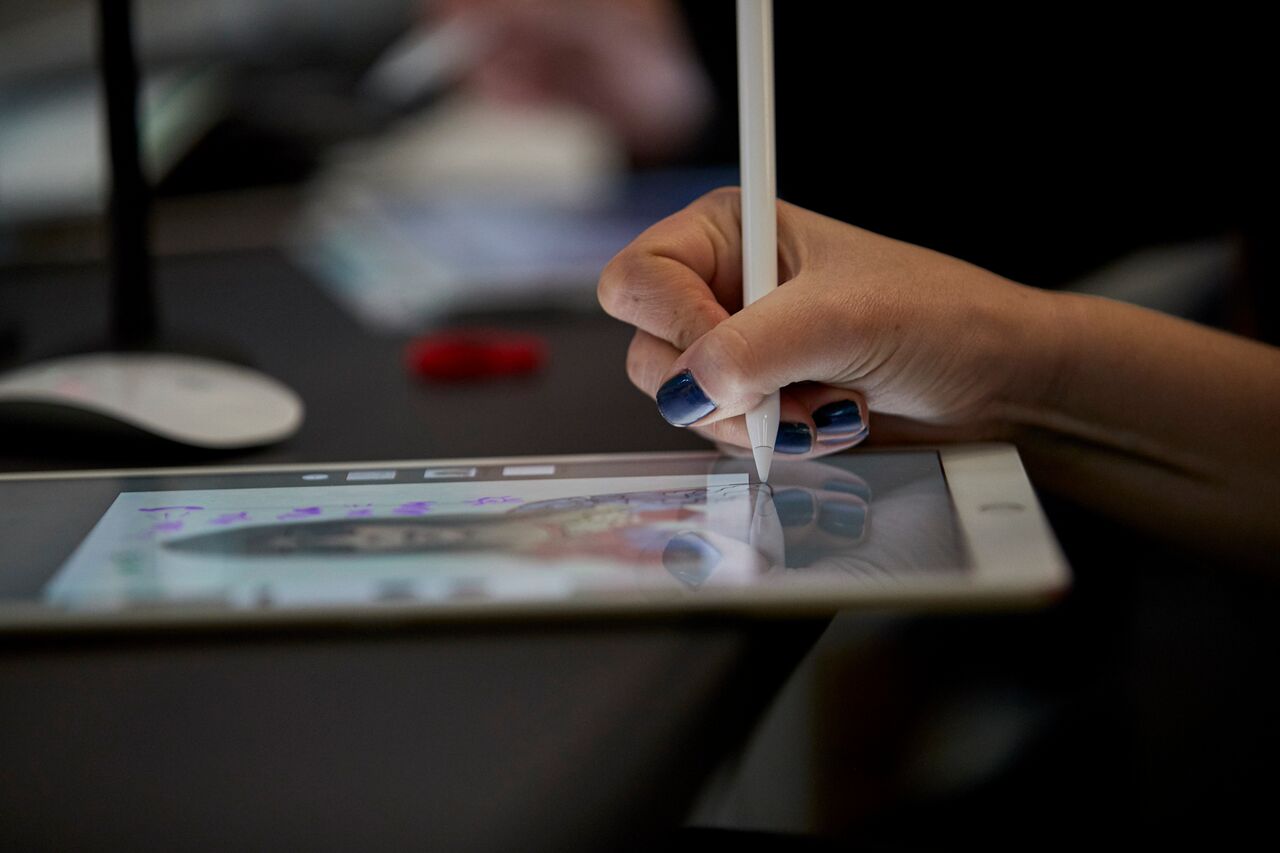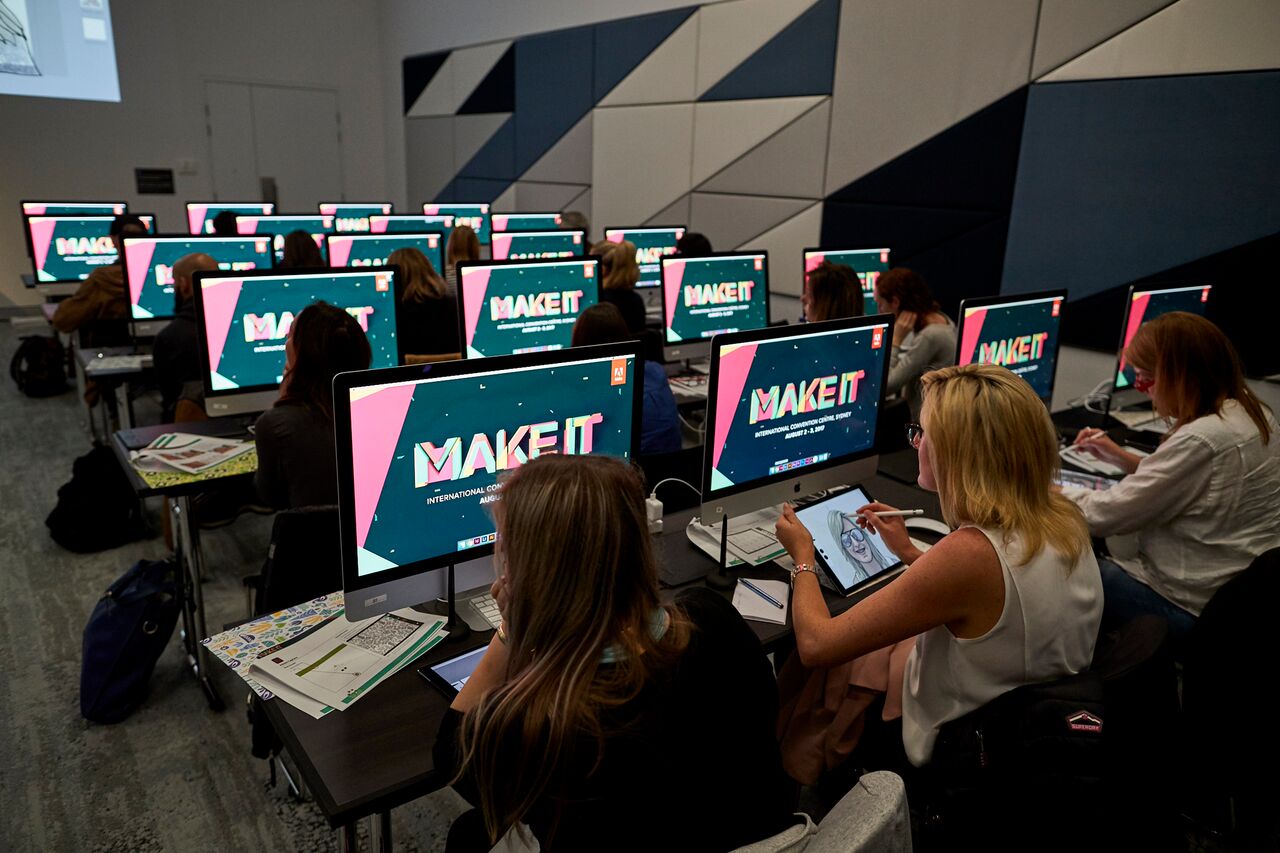 The session feedback included comments like these, "Loved this! So much fun!" and "A really fun workshop – I felt accomplished and inspired by the end!"
When they finished drawing I showed them how to send their illustrations from Draw on the iPad to Illustrator on the iMacs. It was fun watching the drawings popup on the big screens around the room.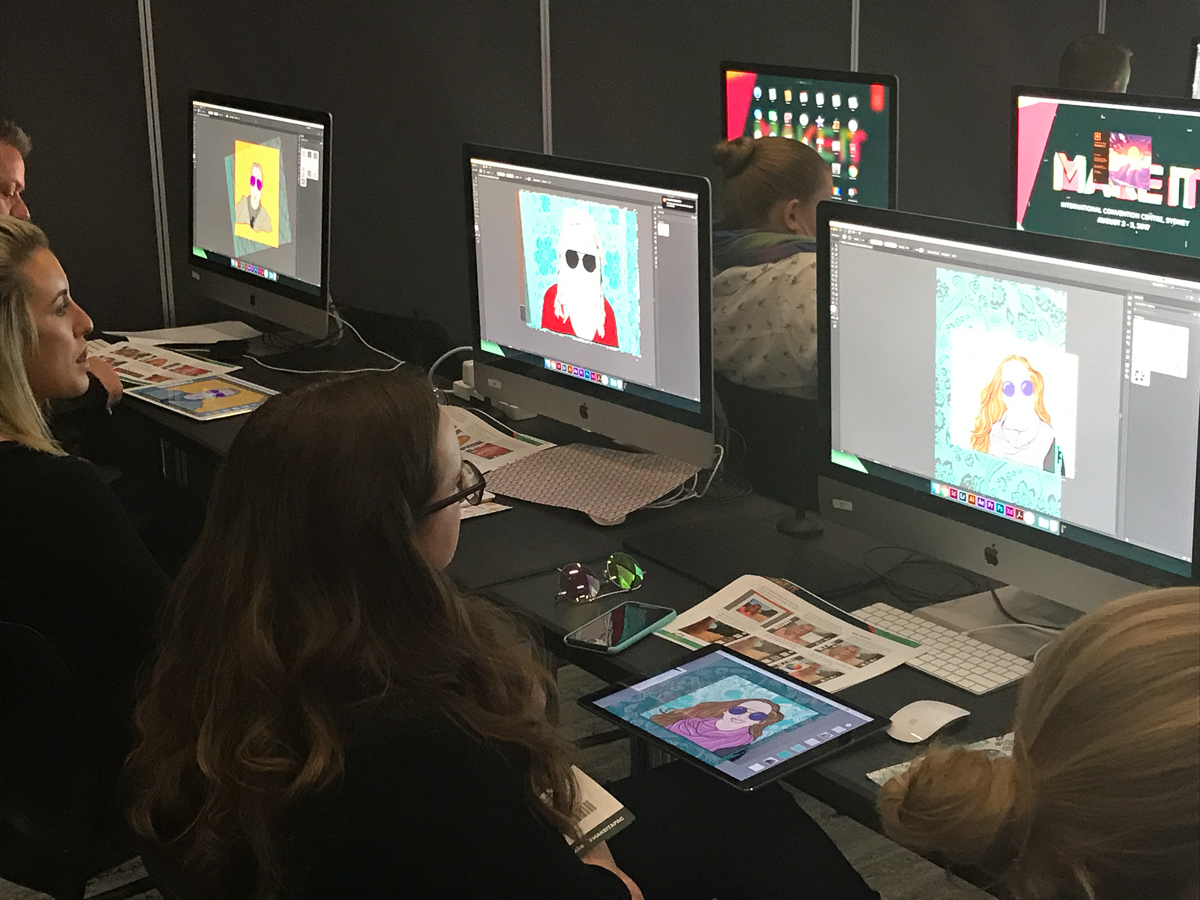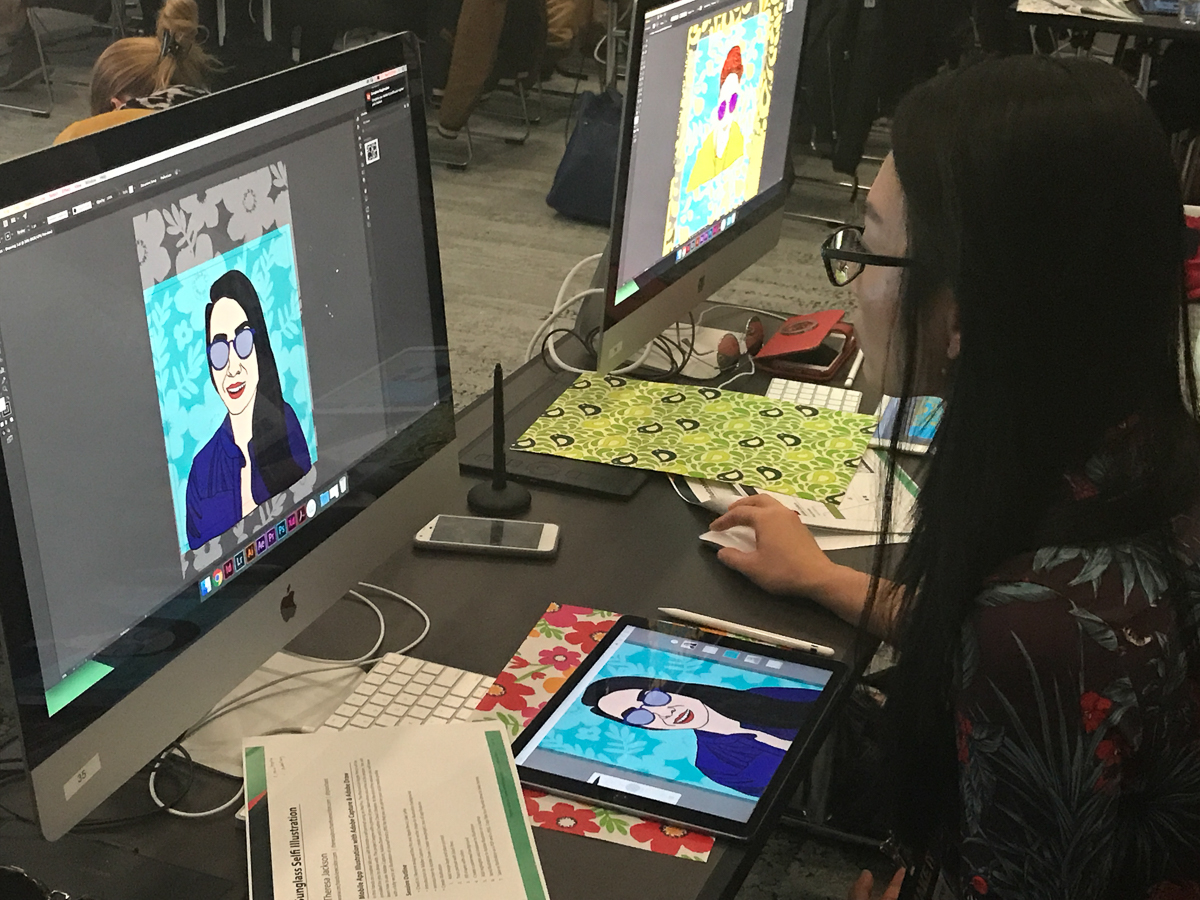 I knew I had suceeded at both goals when I saw the results. It's hard to describe how rewarded I feel by these illustrations. All were drawn from start to finish during the 1.5 hour session. I love how much variety and personality is shown in here.







Some of the attendees went outside of the lesson, creating something a little more unique. I love the lines in the second two below…

…and these last two completely stand on their own. I LOVE them. I love that these artists came to my session, got inspired and then created something way outside of the box.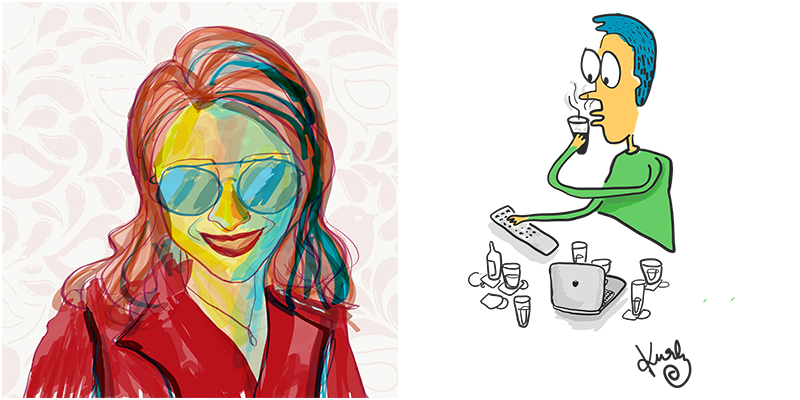 Sydney was fantastic. Everyone I met was was warm and friendly. I loved everything about my time there.
The staff who organized the conference were all great. They were professional and accommodating, providing a high quality lab experience for myself and the attendees.  I hope that I can return to MAKE-IT again next year.
The session was recorded. You can watch it here.