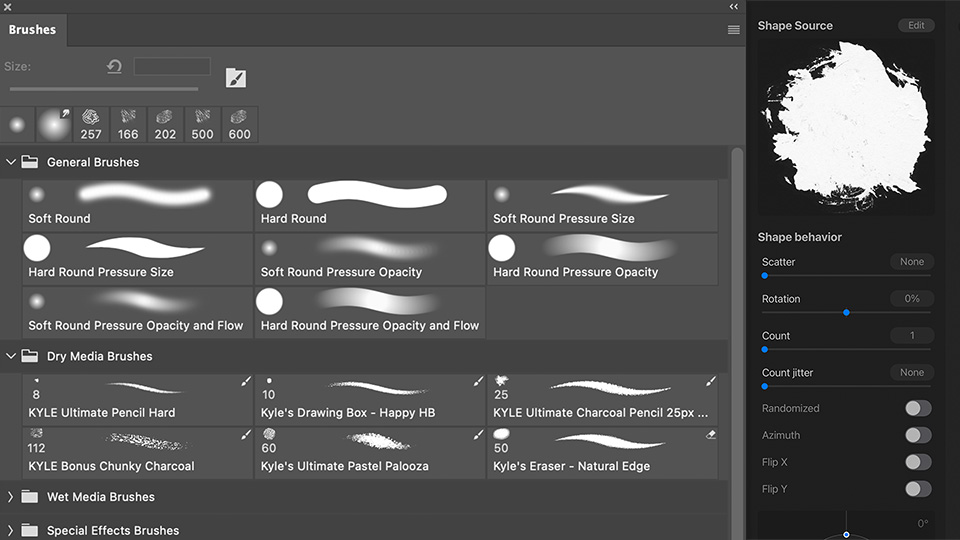 What is (Digital) Brush?
A brush, found in digital painting applications such as Photoshop, Painter, Procreate and Fresco, is a virtual tool that can mimic the behavior and characteristics of traditional art brushes.
A digital brush is comprised of a brush tipThe shape of the digital brush created from a digital image. With Adobe applications, black areas of... More (or shape) and brush settingsWhat are Brush Settings? Brush Settings influence how the brush tip is applied along a brush stroke.... More.
Think of the brush tip as the "stamp" that represents the brush's physical counterpart, like the bristles or nib of a traditional art brush.