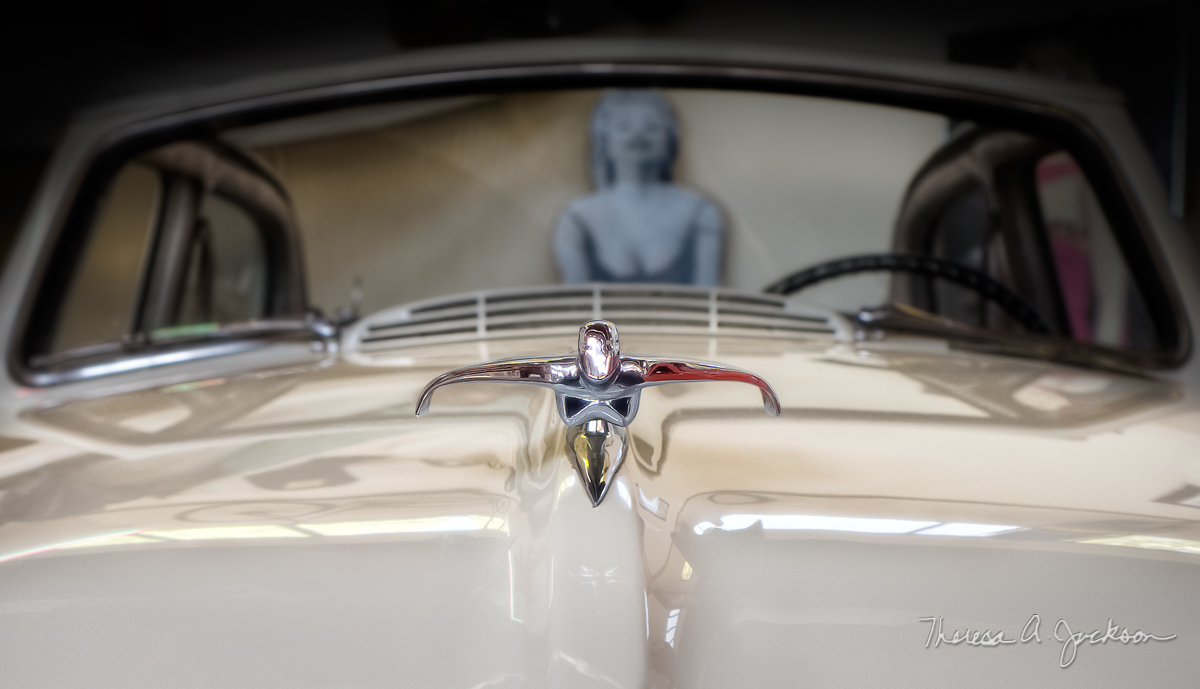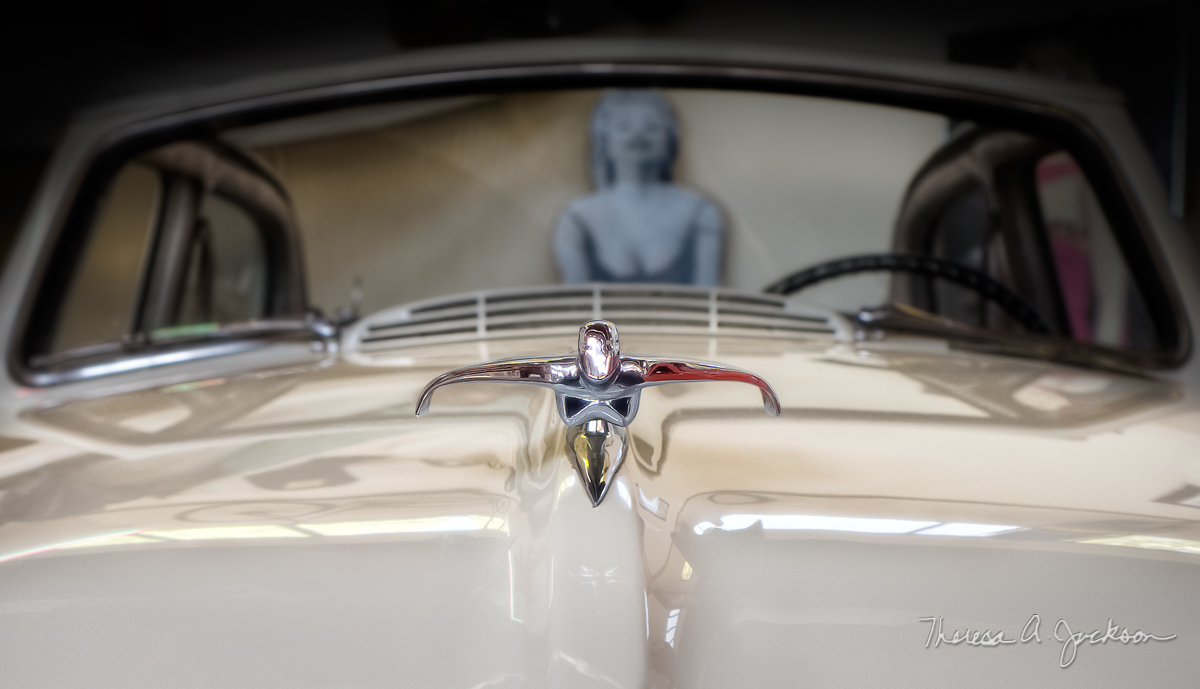 "American Sex Symbol"
My love affair with a car

I was in love with my car…once. It was a 2001 black Volkswagon Passat. It had black leather interior, triptronic transmission, a great sound system and heated seats. I loved the heated seats the most. I even turned up the heat on summer days.
Unfortunately the Volkswagon service department had a way of making me feel abused, even viloated, especially after the warranty ran out. The day they told me I needed new catalytic converters at a cost of $6,000, was the day I knew my love affair had to end.
I felt small, stupid and cheated. I vowed to never fall in love with a car again and I traded the black beauty in for a boring, metallic blue Hybrid Hylander, a car I wouldn't care about if the kids trashed, which they did.
PAG Autopia
Kurt Lightfoot coordinated the PAG show Autopia. He did an exceptional job of marketing his narrative vision for the show.
I'm not a car person but I get the story because of my one time love. I was intrigued and motivated to shoot something new for Autopia.
Deer Park Car Museum and Winery

Jack Quintero told me about a car museum in Escondido. I have lived in Escondido for 25 years and never new we had a car museum. Finding Deer Park felt like discovering a buried treasure.
The management had no problem with me or my tripod. I was free to explore and shoot without hassle, and the show rooms were completely empty except for my husband, myself, and the treasures.
I came back with several nice images, including "American Sex Symbol" which I chose to show in Autopia. Here are a few other images I shot at the Deer Park Museum.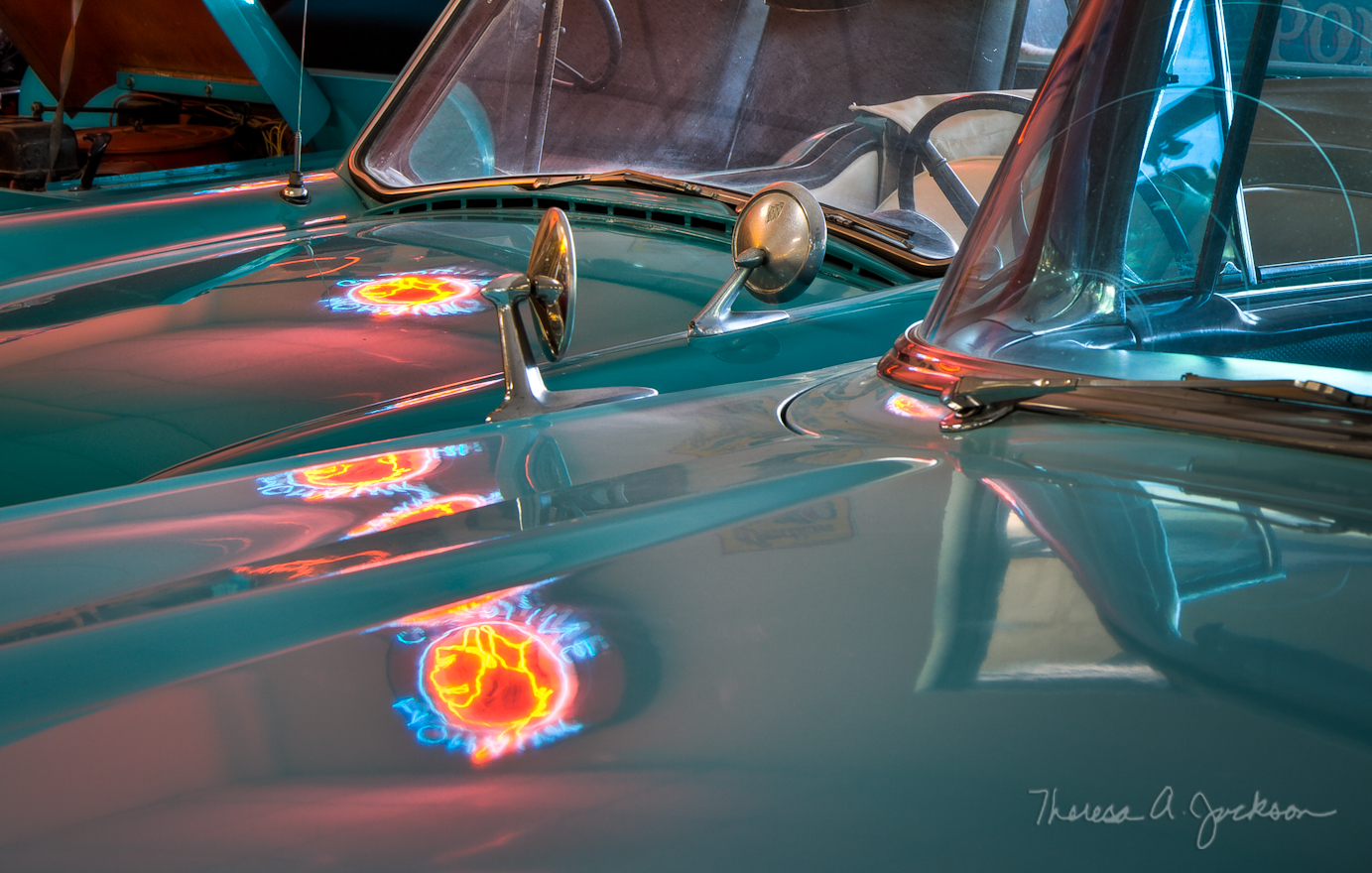 "Mohawk Gasoline"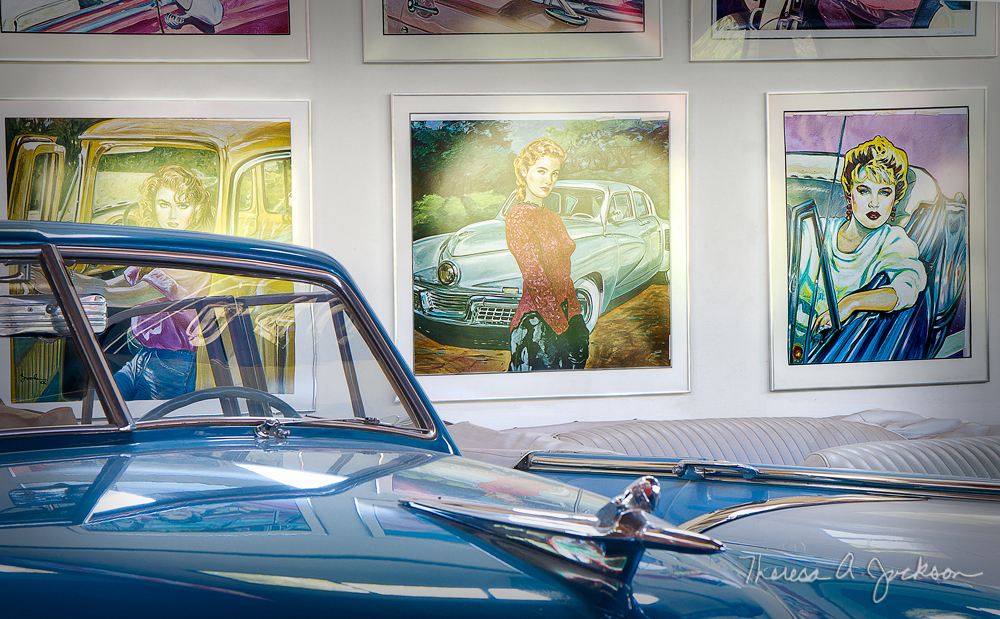 "Car Art"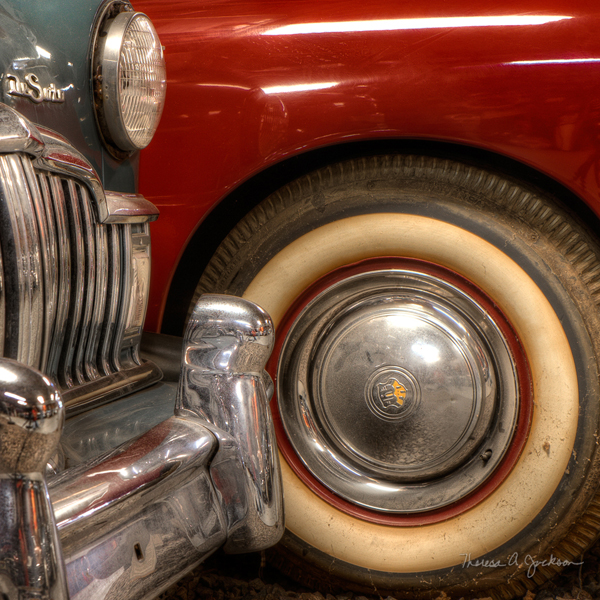 "Blue & Red DeSoto"
Shooting American Sex Symbol
The hood ornament on the 1950 Nash Ambassador Convertible caught my eye first. I was stunned. I couldn't believe the winged lady with silicone shaped torpedo breasts pointed to the ground. I set up my camera for the shot before I noticed Marilyn hanging out in the background. Really? Everything about this photo outing seemed surreal.
Lessons Learned From Mistakes Made
I processed the image with a little HDR, some selective background darkening and a tight crop. Then I posted it to facebook hoping someone else might see the same humor.
Privately I was really disappointed in myself for missing the shot because the hood ornament was not in perfect focus. I knew because of the low resolution it would pass on facebook so I posted it anyway. I didn't expect the "really" good response it drew.
That positive feedback motivated me to do something I had never done before. I returned to the scene with a lesson learned and determination to get it right. Fortunately the management was as friendly as ever and happy to see me back, and Marilyn was still hanging out behind the Nash.