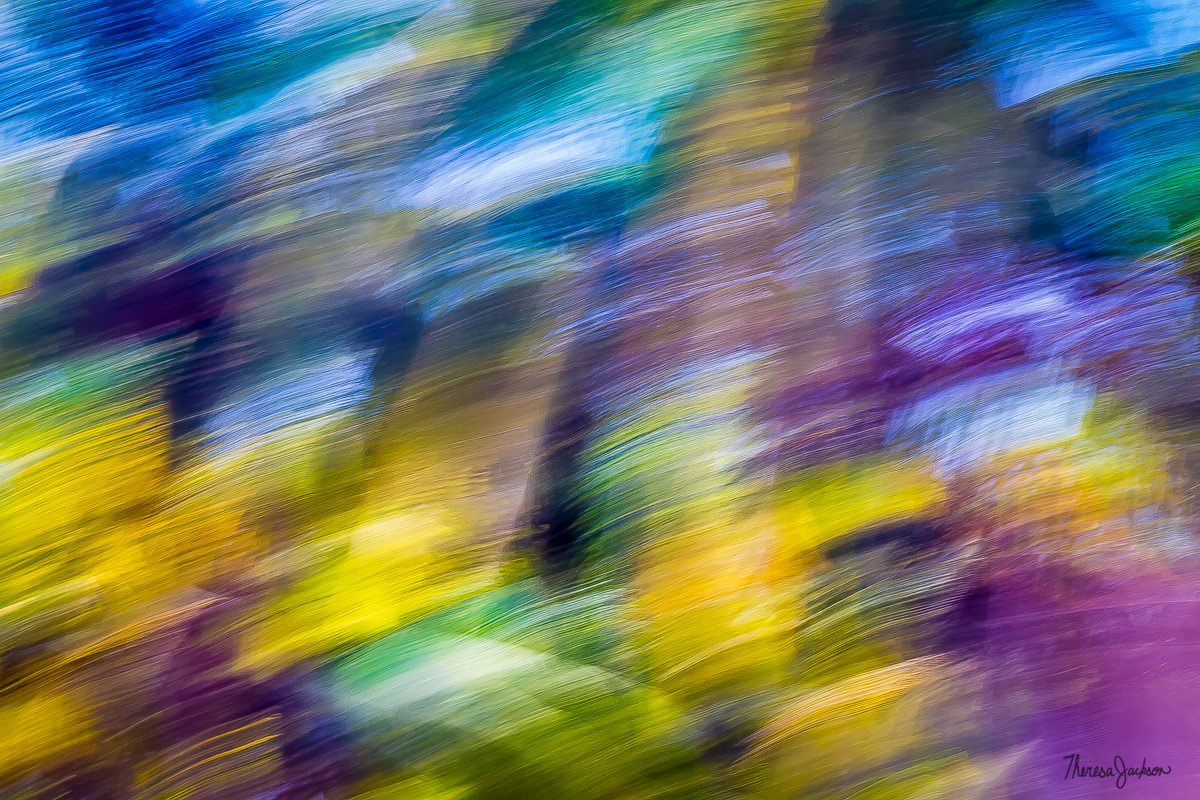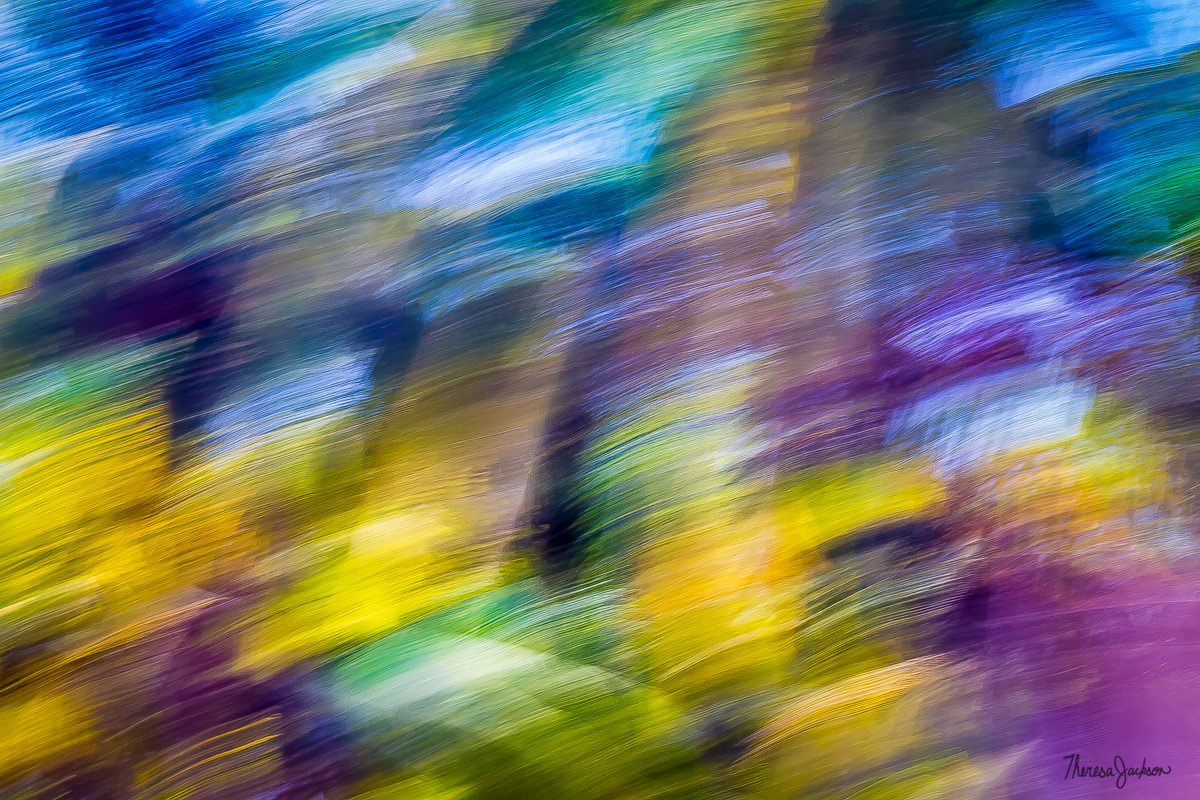 Zihuatanejo Mexico – February, 2013
This image is completely edited in Lightroom. I used a variety of adjustment brush edits with slightly different temperature and tints to accentuate the color pallete.
It is a perfect example of why I don't use Lightroom's reject option. Why throw any image away when it can become a beautiful abstract like this?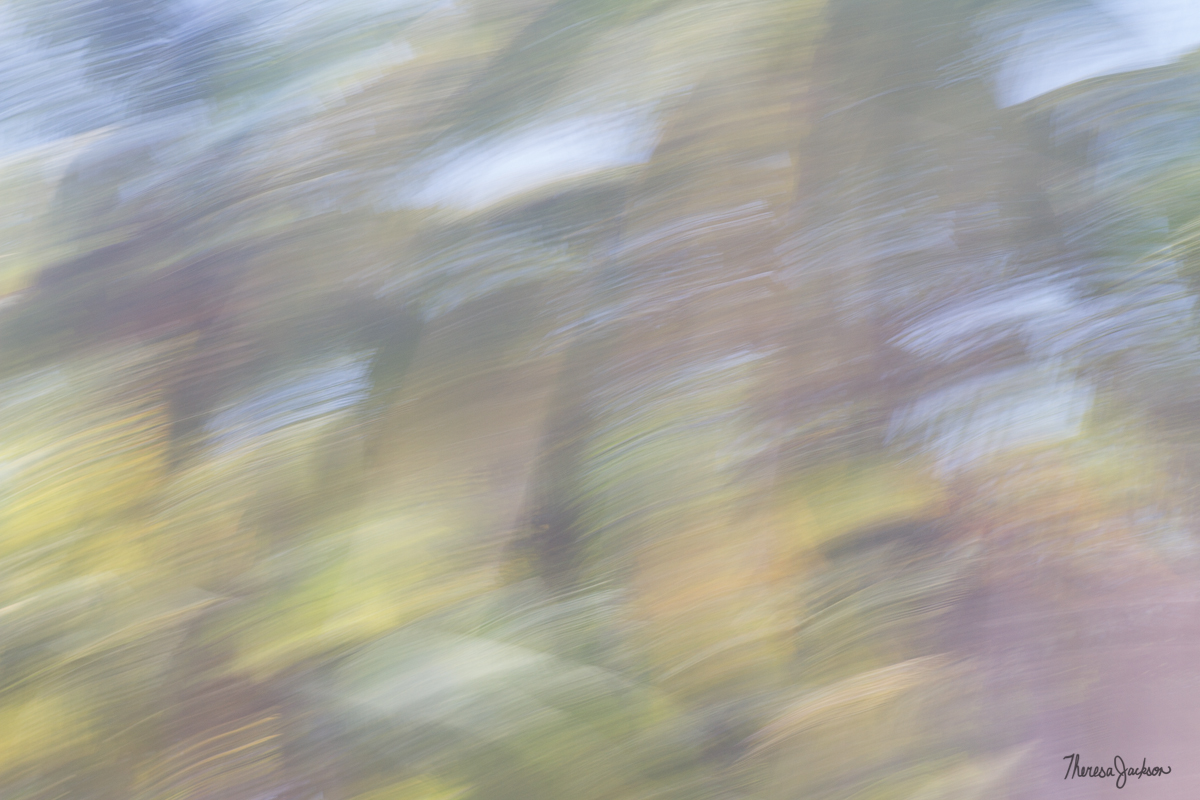 Original unedited photo, captured at 1/10 sec while driving down a bumpy dirt road.