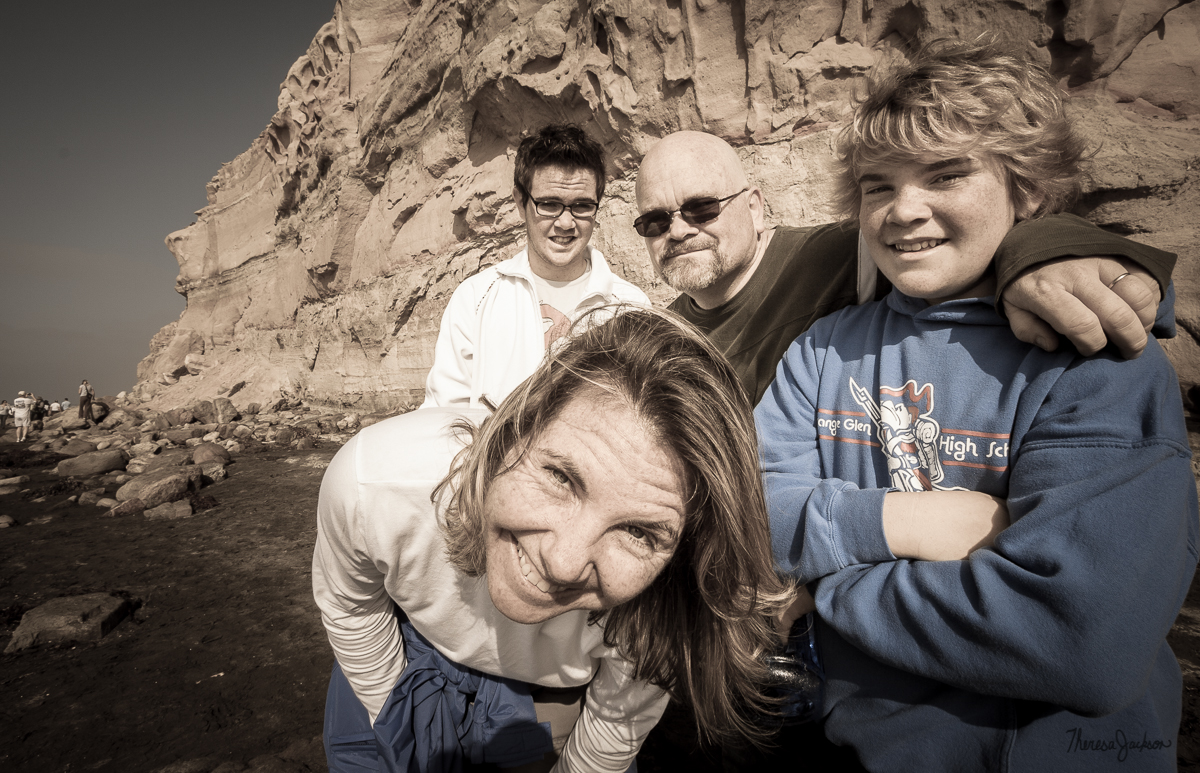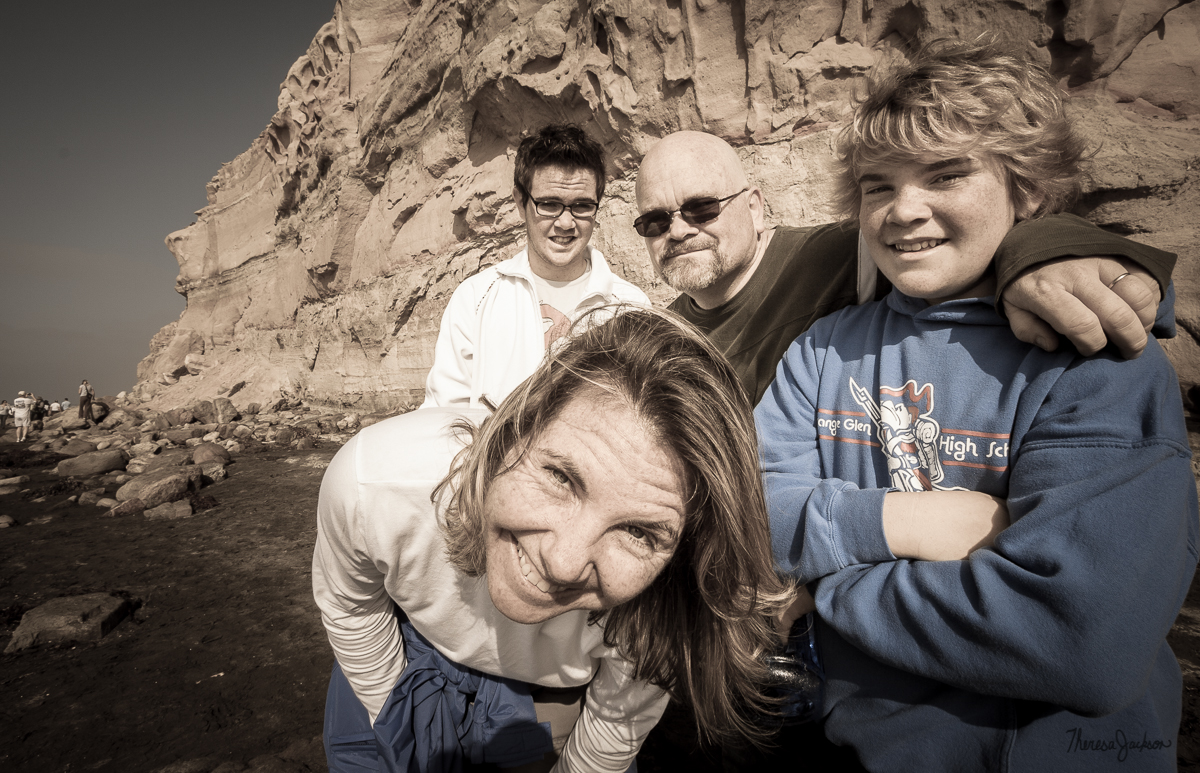 Torrey Pines Beach, San Diego Ca. – January, 2009
I remember this day well. It was my birthday and the whole family joined me for a hike down to the beach. I had rented a wide angle lens for the day, and loved the kinds of images I could capture with it. My girlfriend Jenny joined us. She took this picture of our family.
I decided to edit this one by starting with a Lightroom preset. In general I'm not a fan of presets or plugins. I really haven't used presets before, but am now thinking I need give them a fair shot. Maybe they could help me see possibilities that I'm not getting to on my own.