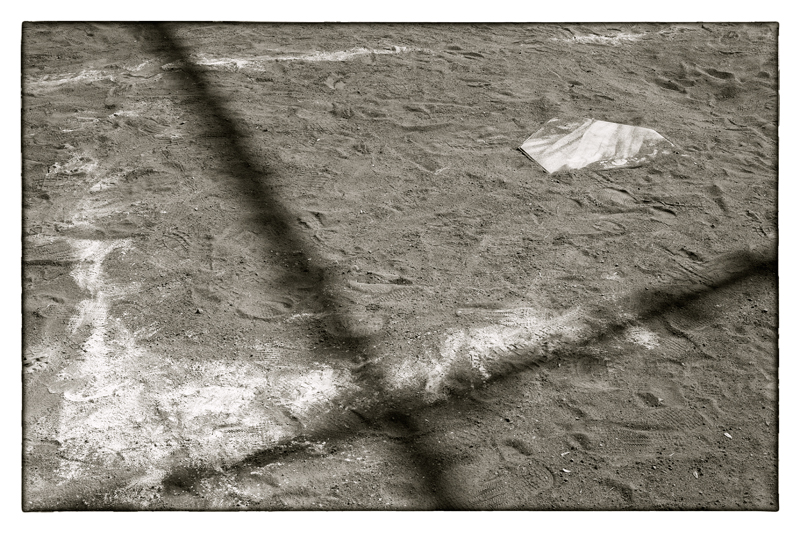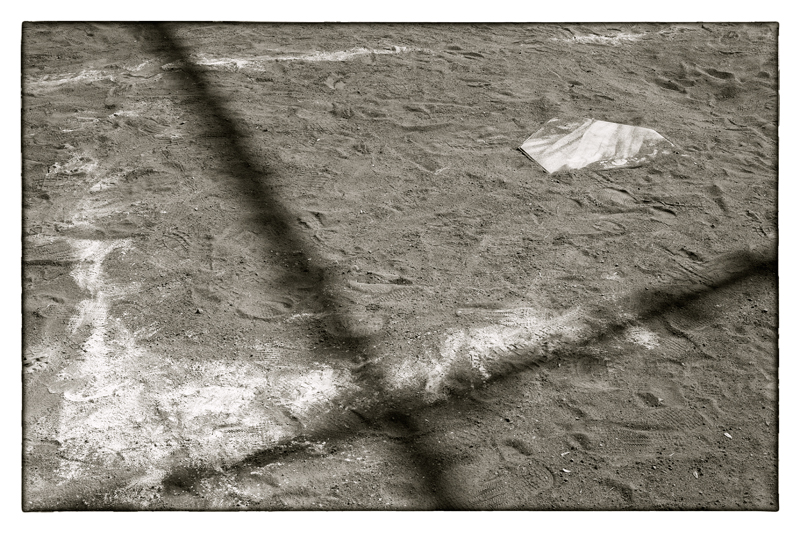 Home Plate image for the PAG show Flash Black
The PhotoArts Group Inner Space Gallery show for June is titled Flash Black. I commited to entering this show several months back. I knew it would be a good challenge, because I never see or think in black and white. I'm drawn to color. The more dramatic the color, the more I like it.
I learned a lot about what I don't know while undertaking this challenge. It made me a better photographer but only a little bit better because I still have a lot to learn.
I tried. I struggled. I took lots of different pictures with black and white in mind, but was never really satisfied until this one.
The Home Plate image was easy though, because the content had no real color to begin with. I focused on the shapes, lines and texture of the dirt.
I really like the simplicity of this image, how at first glance it looks like an abstract, but on closer inspection it's something very familiar.
Home Plate was processed with Nik's Silver EfeX Pro 2. I love working with Silver Efex Pro. I was able to bring the textures out of the dirt and the chalk just how I saw it when I took the photo. I brushed some of the dirt off of home plate before taking the picture. Silver Efex retained all of the detail in the grains of sand left on the plate. I love that kind of detail, especially in such a simple image like this one.