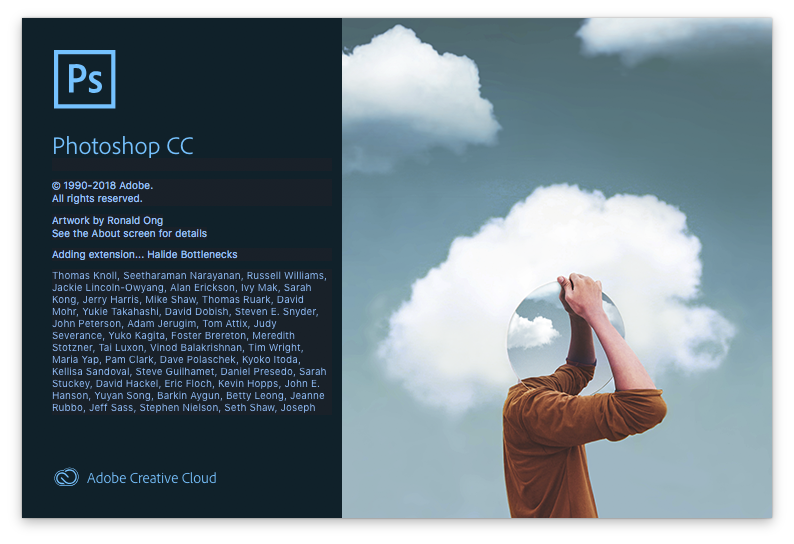 Last week at the Adobe MAX Creativity Conference, Adobe released major updates across the suite of Creative CloudA cloud is a data storage server, accessed remotely from a computer workstation or mobile device. Cl... More applications for 2019.
Adobe Announces Next Generation of Creative Cloud at MAX 2018
Updating your applications right away could cause you problems if you are a student or teacher. Educational institutions typically only update applications between semesters. Some documents created with the newly updated versions of an application may not open correctly with an older application at school. If you take documents back and forth between home and school, you should keep previous versions of the software until the Fall semester ends.
The good news is that it is possible to update creative cloud applications without overwriting previous versions. It is also possible to instal older versions of applications if you need to go backwards. Here is how.
Open the Creative Cloud application and click on the Update button for the application you want to update.

Click on the Advanced Options.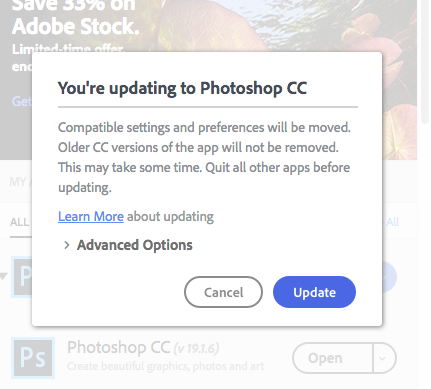 Make sure that "Remove old versions" is not selected.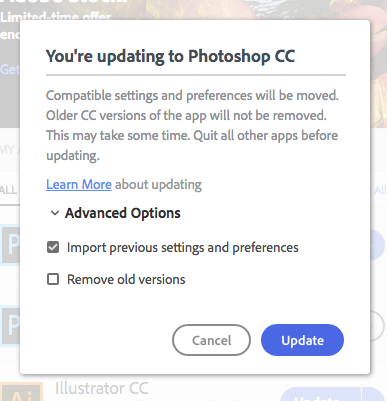 After the update is complete, use the Creative Cloud app to open either version of the application. Toggle the triangle next to the app name to reveal other versions.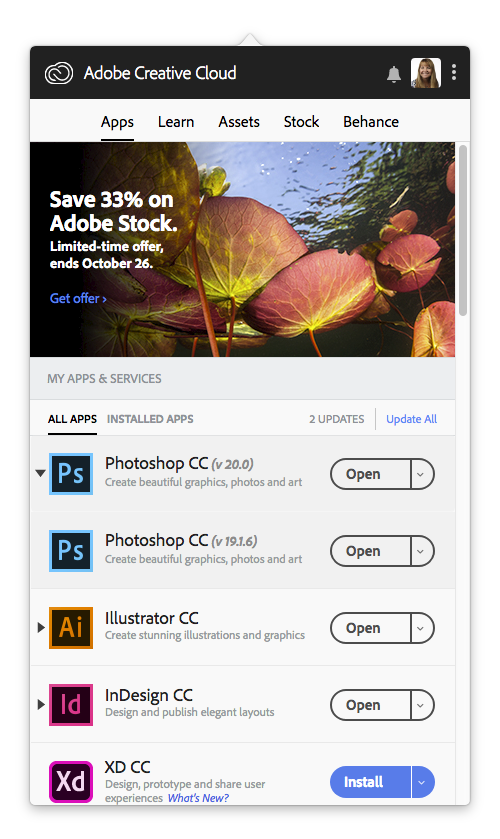 The Creative Cloud application can be used to instal previous application versions. Click on the triangle next to the Open button, and then click on Manage.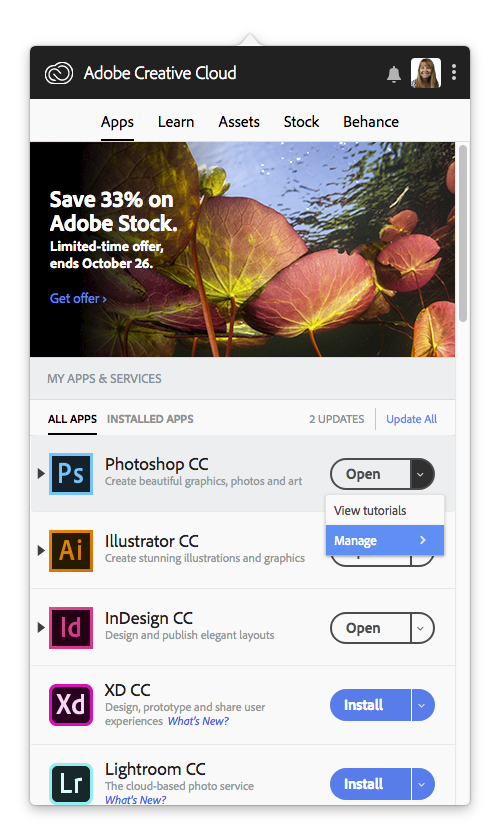 Under the Manage linkLink describes a graphic asset file that is placed in a layout application without being embedded in... More you will find Other versions.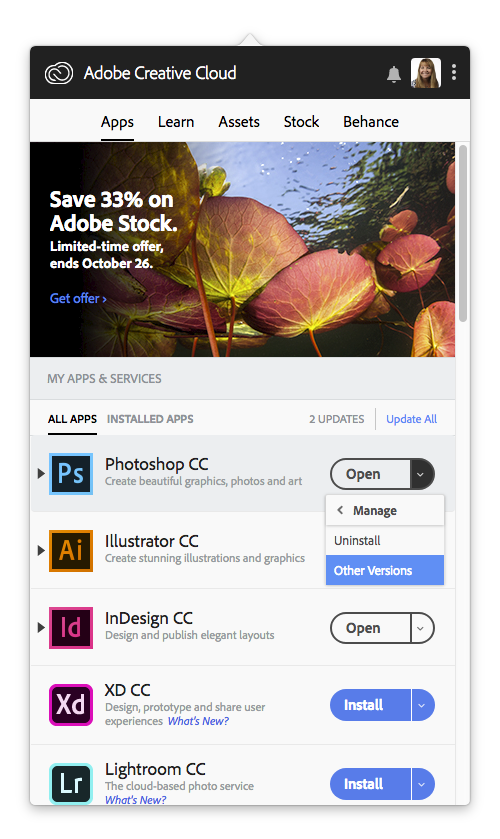 Photoshop offers instals going back to CS6. Not every application will go back this far.