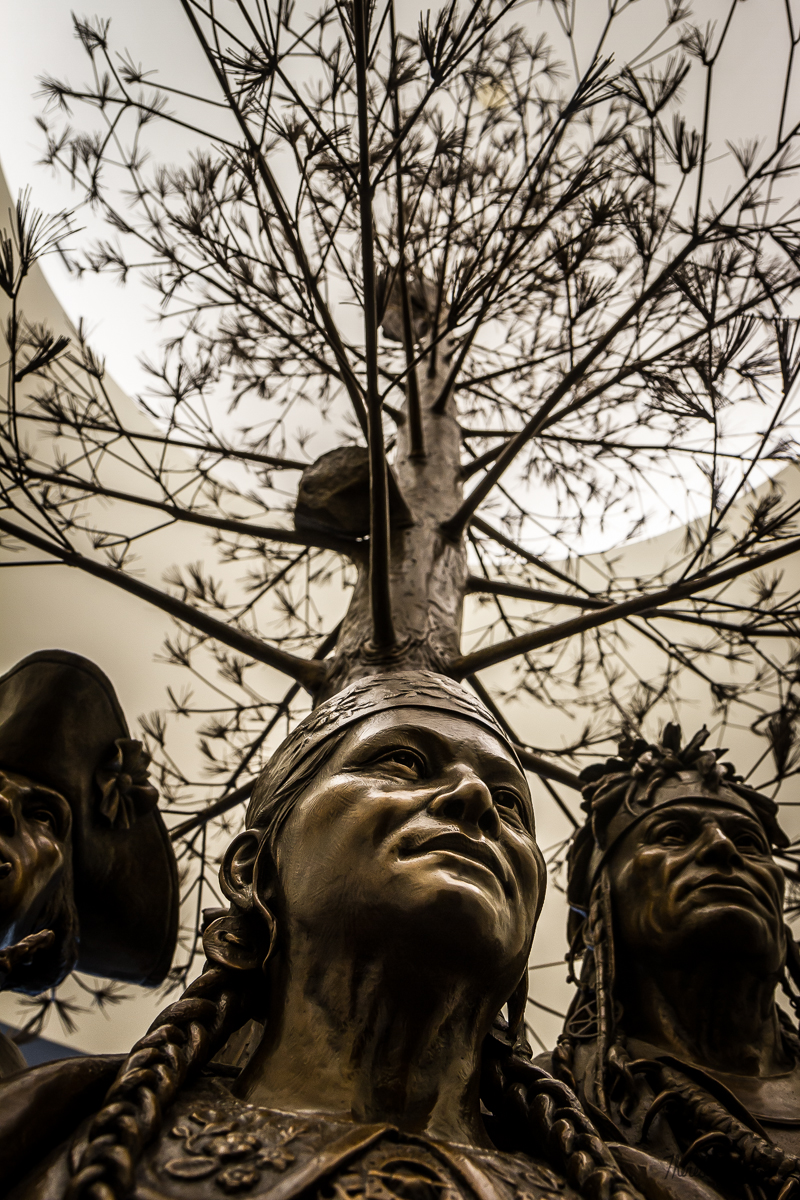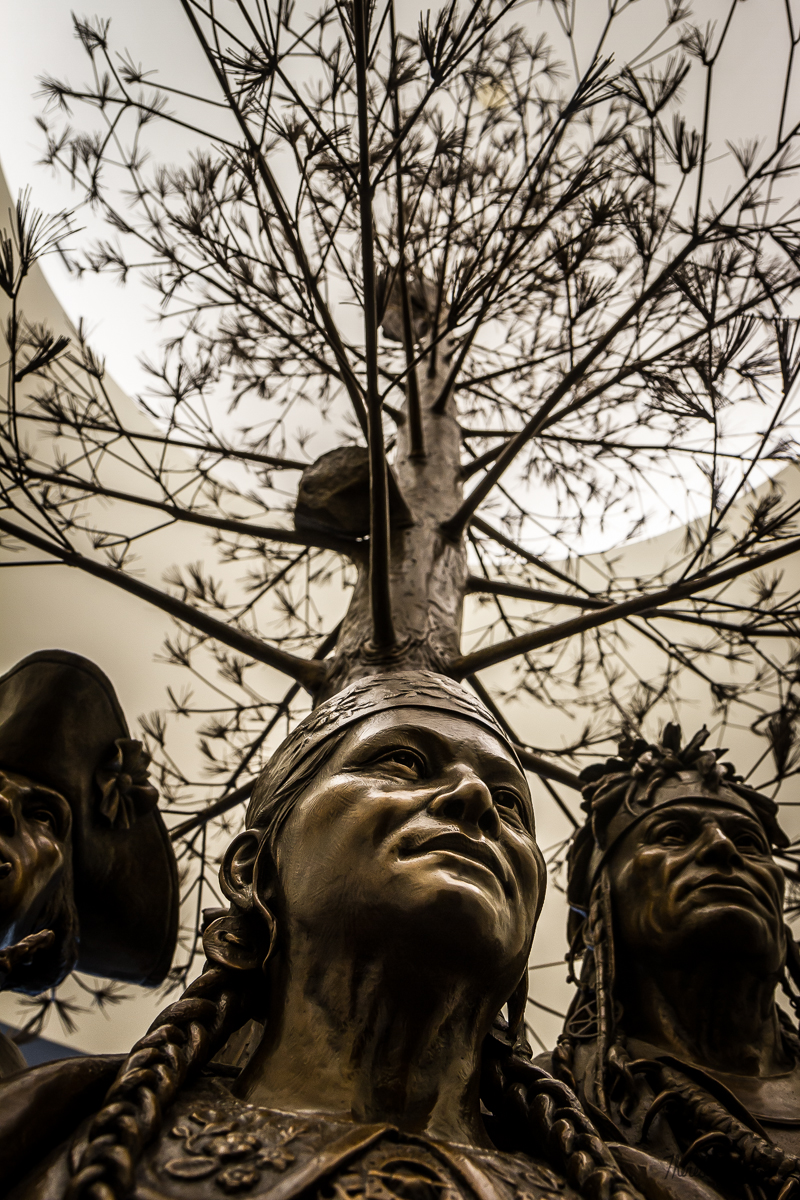 Allies in War, Partners in Peace
National Museum of the American Indian in Washington, D.C. – December, 2013
I photograph a lot of public art. Are these photographs documents of someone else's art, or art themselves?
I did a google image search of this statue and didn't see anything photographed from this angle, so does that make my photograph more "artistic" than the others?
Are photographs of sculptures and statues any different than photographs of architecture?