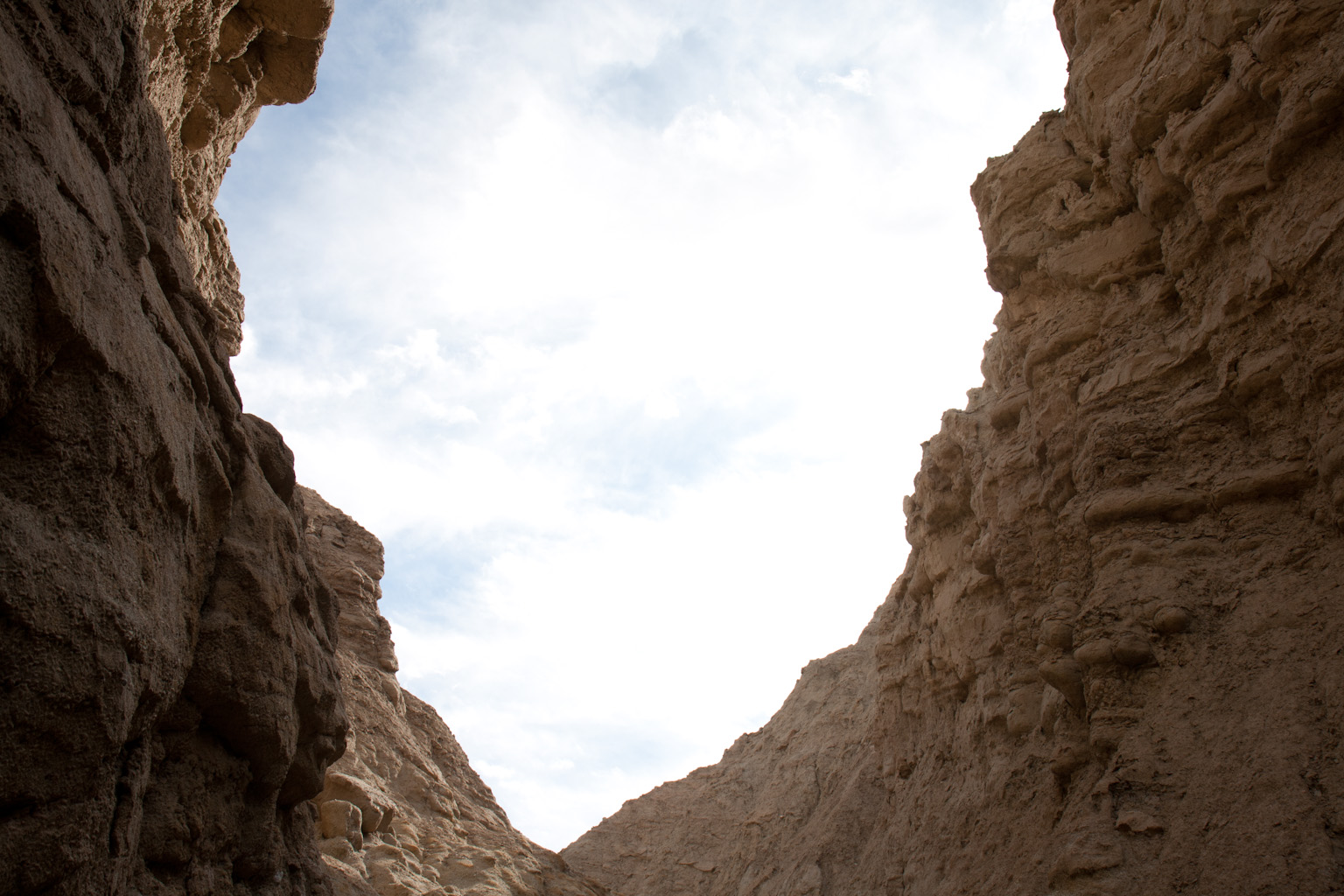 This image "Heaven" is currently on display at the Escondido Arts Municipal Gallery in Escondido as part of the PAG show "Mind's Eye".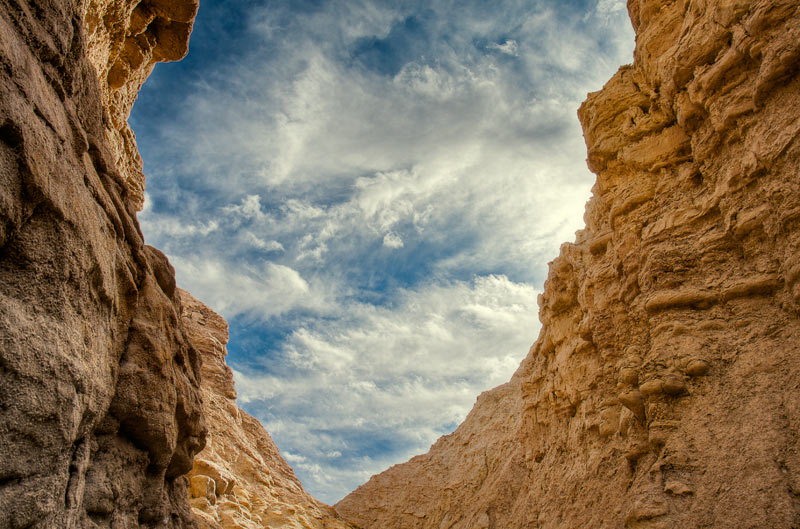 Mind's Eye Show Blurb
A photographer's "mind's eye" creates in the mind a photograph before it is taken. When that photograph matches up well with what the mind's eye visualized, we have that great aha! moment: "This is why I have a camera."
How My Mind's Eye Sees and Works
"Heaven" was shot last March in Borrego Springs. It was taken during an all day photoshoot outing organized by Calumet Photo. This was my first organized photo outing with other photographers and an instructor. It was a great day. I took a lot of pictures, made some new friends and learned a ton.
I shot this photograph from the bottom of slot canyon. I had my camera on a tri-pod aimed straight up to the sky. As I set up for the shot I heard the instructor's wife explaining to another student why it's a bad idea to photograph the bright sky from the dark canyon. I laughed and said, "That's what Photoshop is for." I didn't mean her any disrespect. She laughed at my comment so I'm pretty sure I didn't offend her.
Photographing a scene with highly contrasted light is usually a bad idea. The camera can't capture the entire range of light from brightest to darkest like the human eye can see. I take every photograph with Photoshop in mind. I know what Photoshop can do for my image before I take the picture. In truth I have more of a Photoshop's Mind's Eye than a photographer's Mind's Eye.
There is no right or wrong way to approach photography. The right way is the one that works best for you. I love Photoshop and I love taking photographs that can only work with a little help from Photoshop.
Three Original Exposures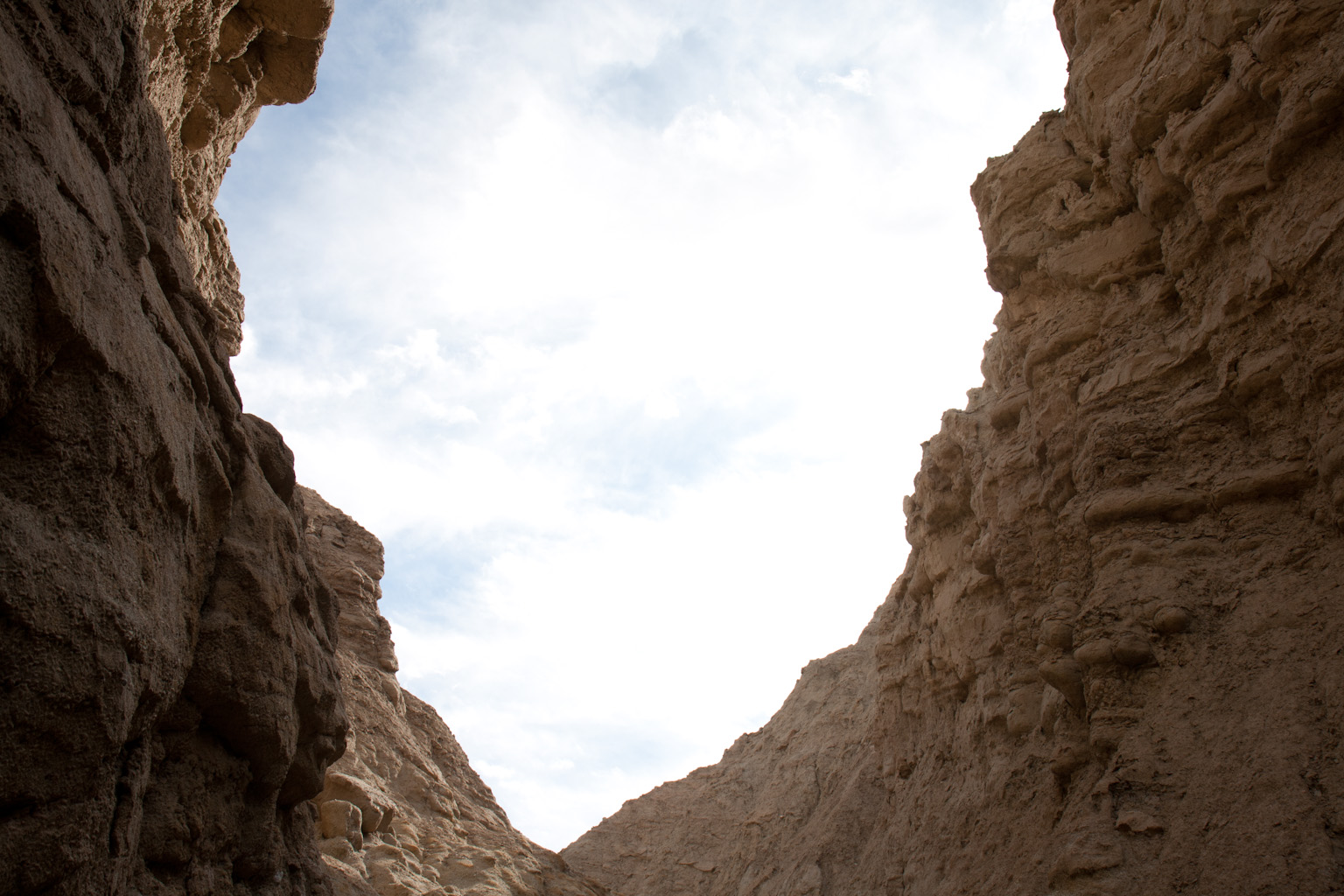 Correct Exposure – ISO 100, f/10, 1/125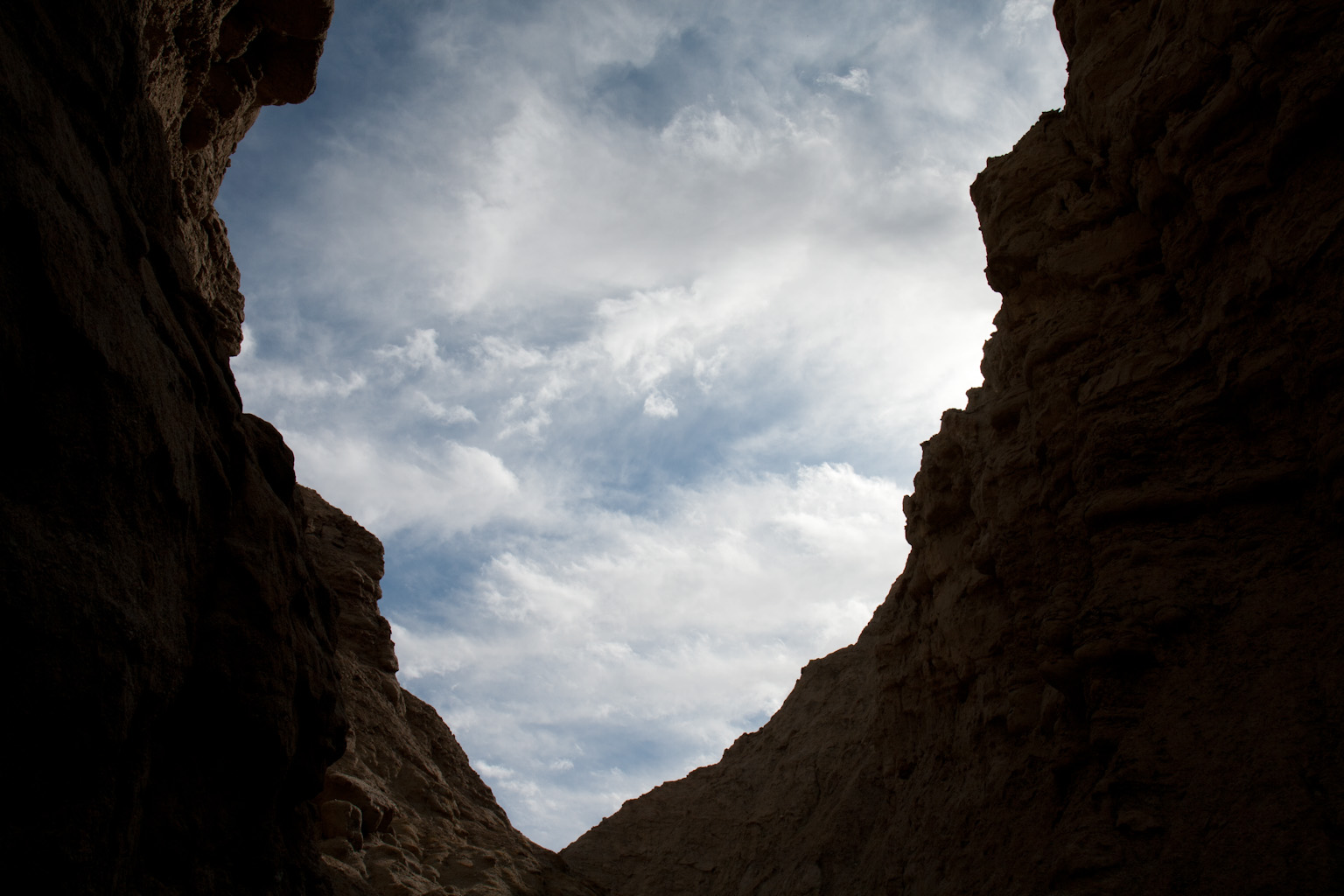 Under Exposed – ISO 100, f/10, 1/500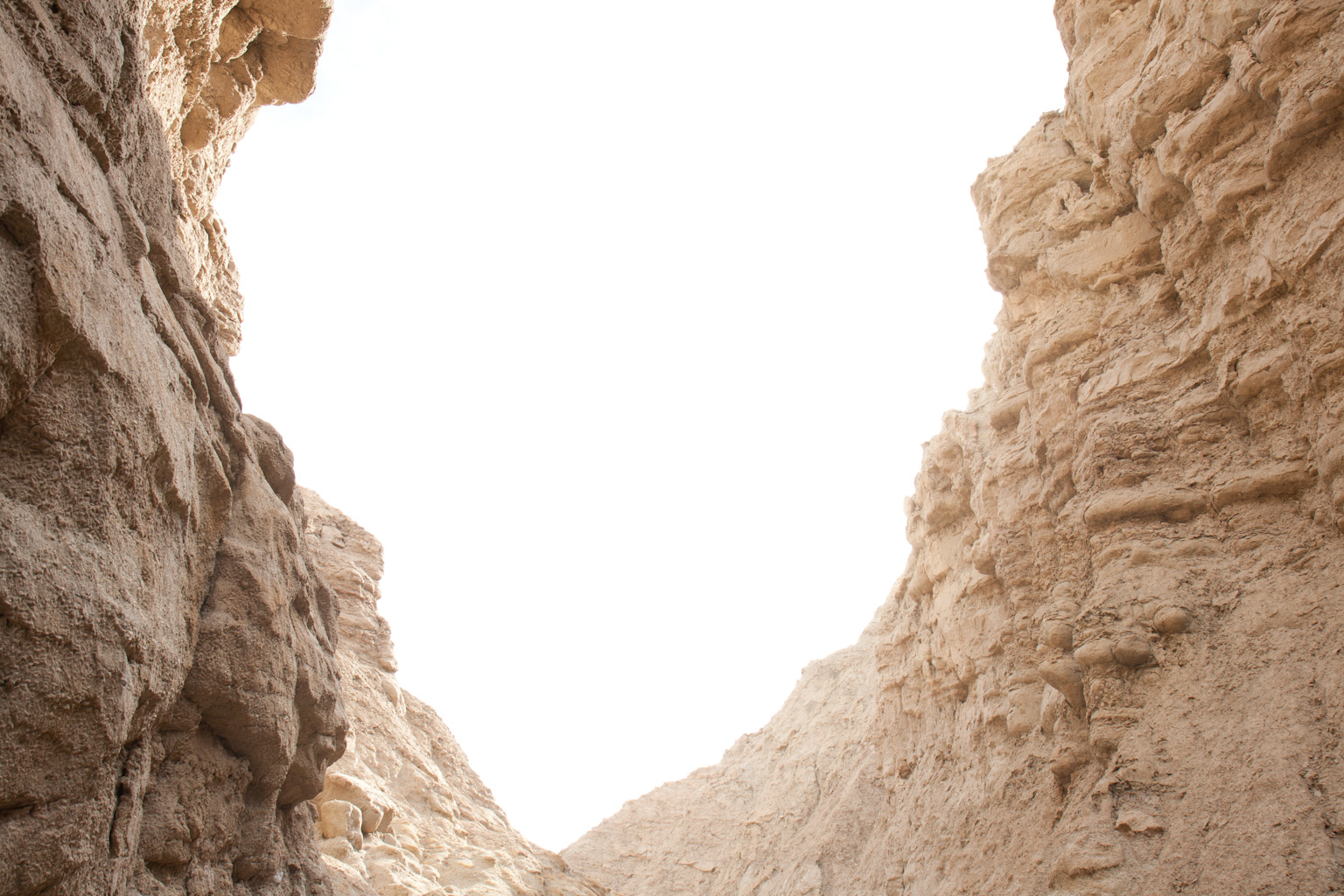 Over Exposed – ISO 100, f/10, 1/30
Understanding The Camera's Eye
The underexposed image captures all of the information and detail for the sky. The overexposed image captures all of the detail for the rocky canyon. The correct exposure finds a balance between the light and dark and ends up sacrificing detail in both.
The instructor was correct. It is a bad idea to point your camera out of a dark canyon towards a bright sky, unless of course you plan ahead for Photoshop.