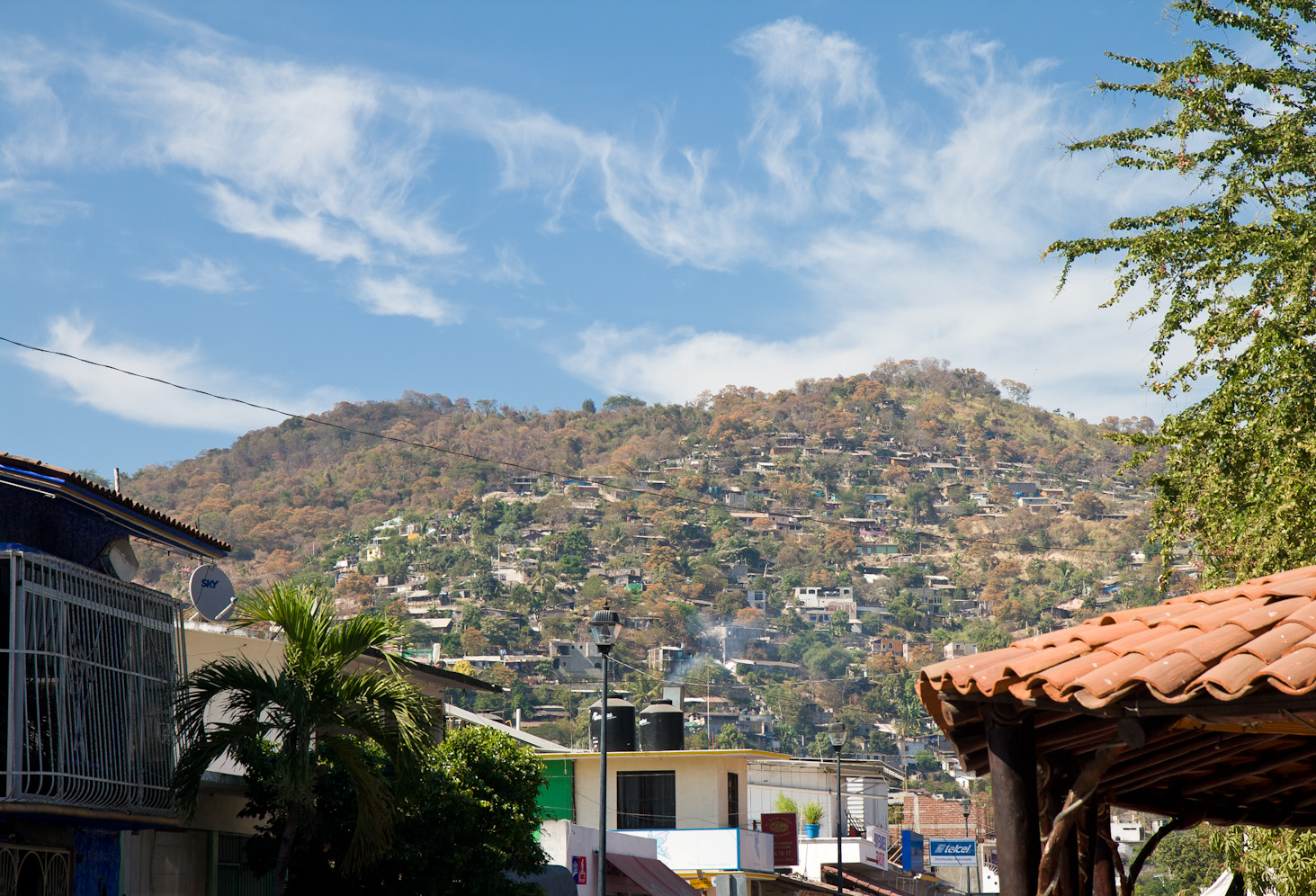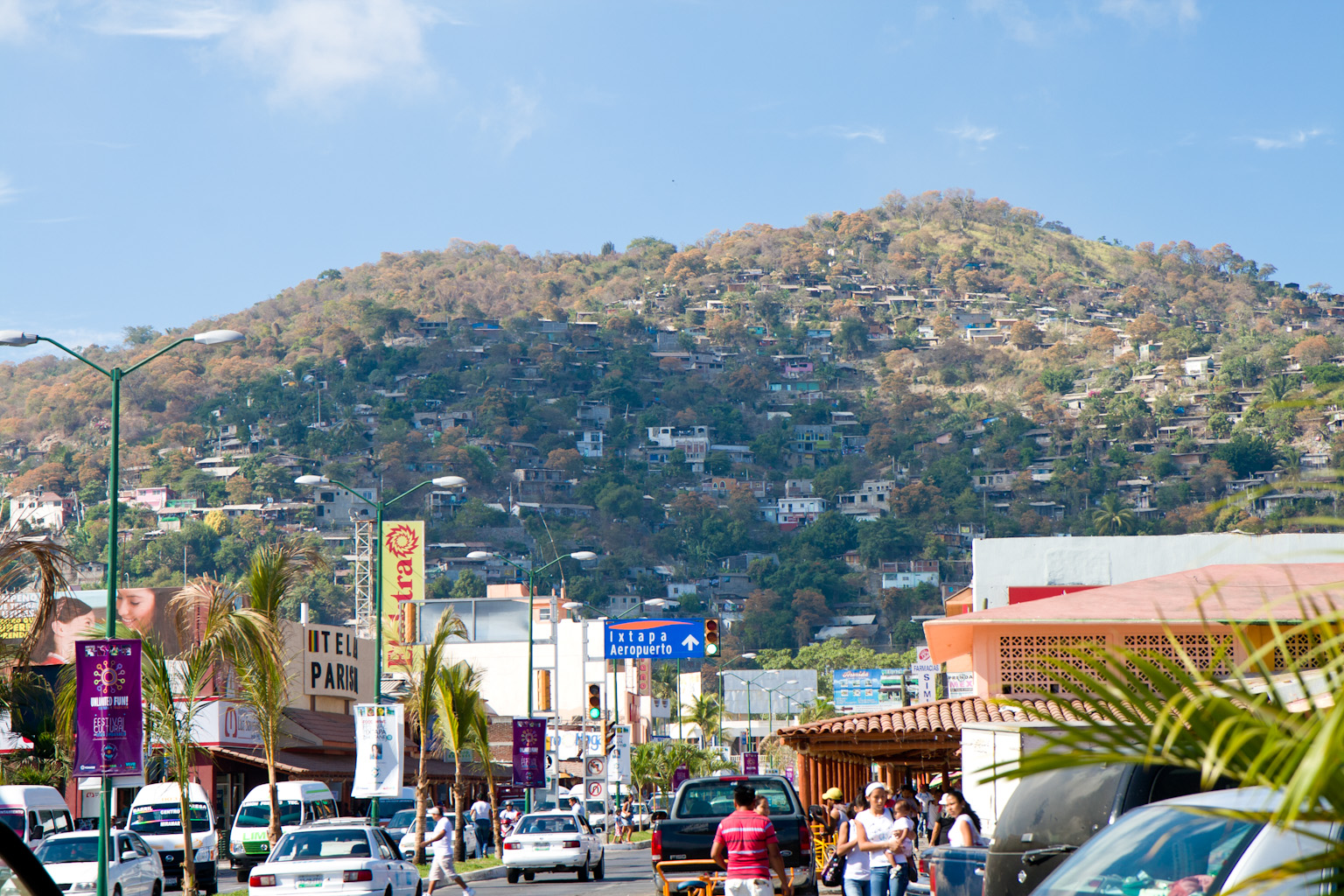 Our first impressions of Zihuatanejo were not exactly positive. The hillside is stacked with rundown homes. The town is old and it is crowded. There are way more cars on the road than we expected to see.
We had no idea where we were going or what we should try and see. We just parked the car and started walking. It was hot out, really hot.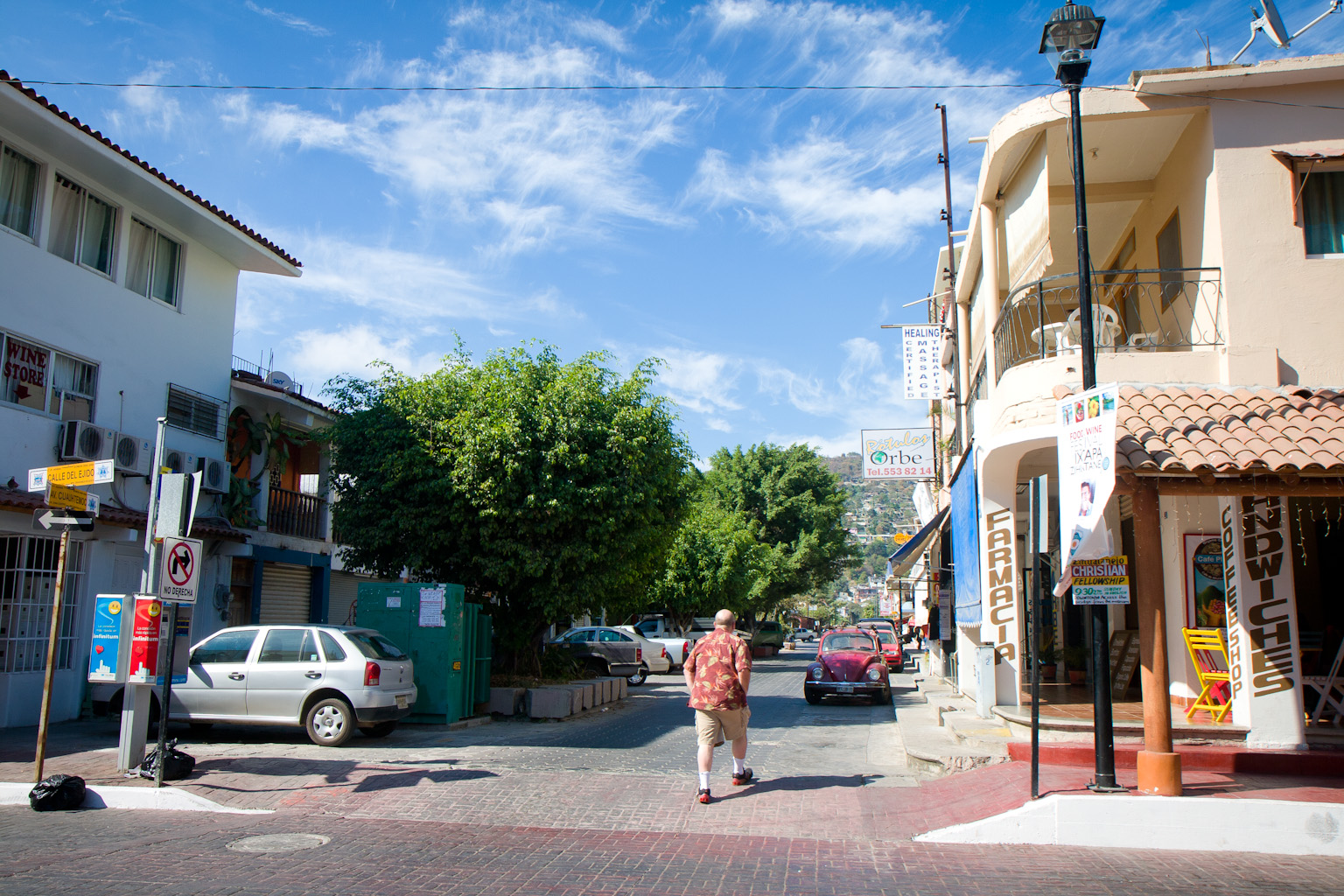 Our intial tour consisted of me trying to take pictures while trying to keep up with my husband, who was trying to walk the town as fast as possible so he could be done with it.
We eventually found our way to the water front and an outdoor restaurant where we cooled off with the ocean breeze and ice cold cervezas. Fortunately our first impressions were replaced with a real love for the town and it's people. My pictures barely capture Zihuatanejo's personality.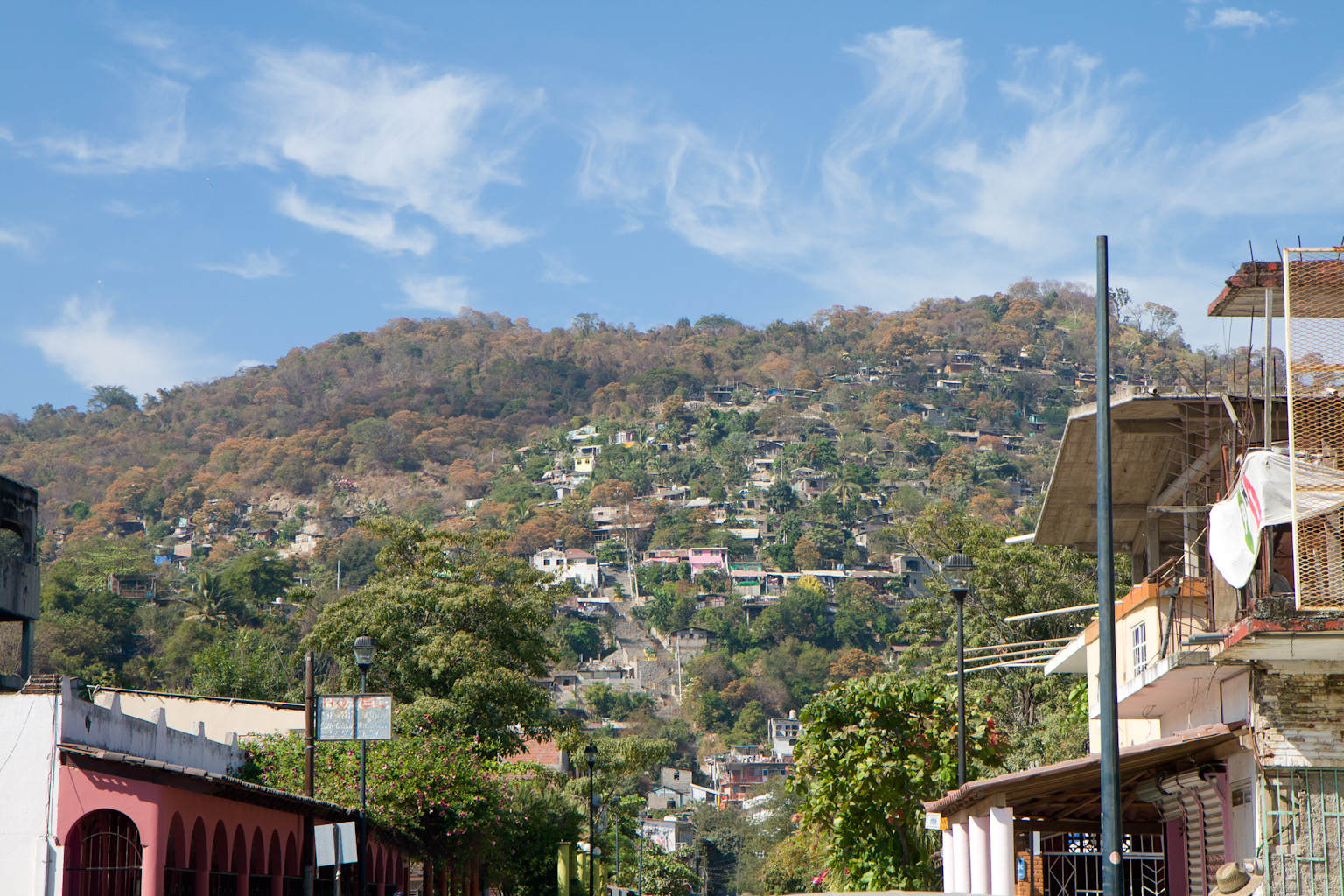 Shot from the street looking up at the hillside stacked with homes.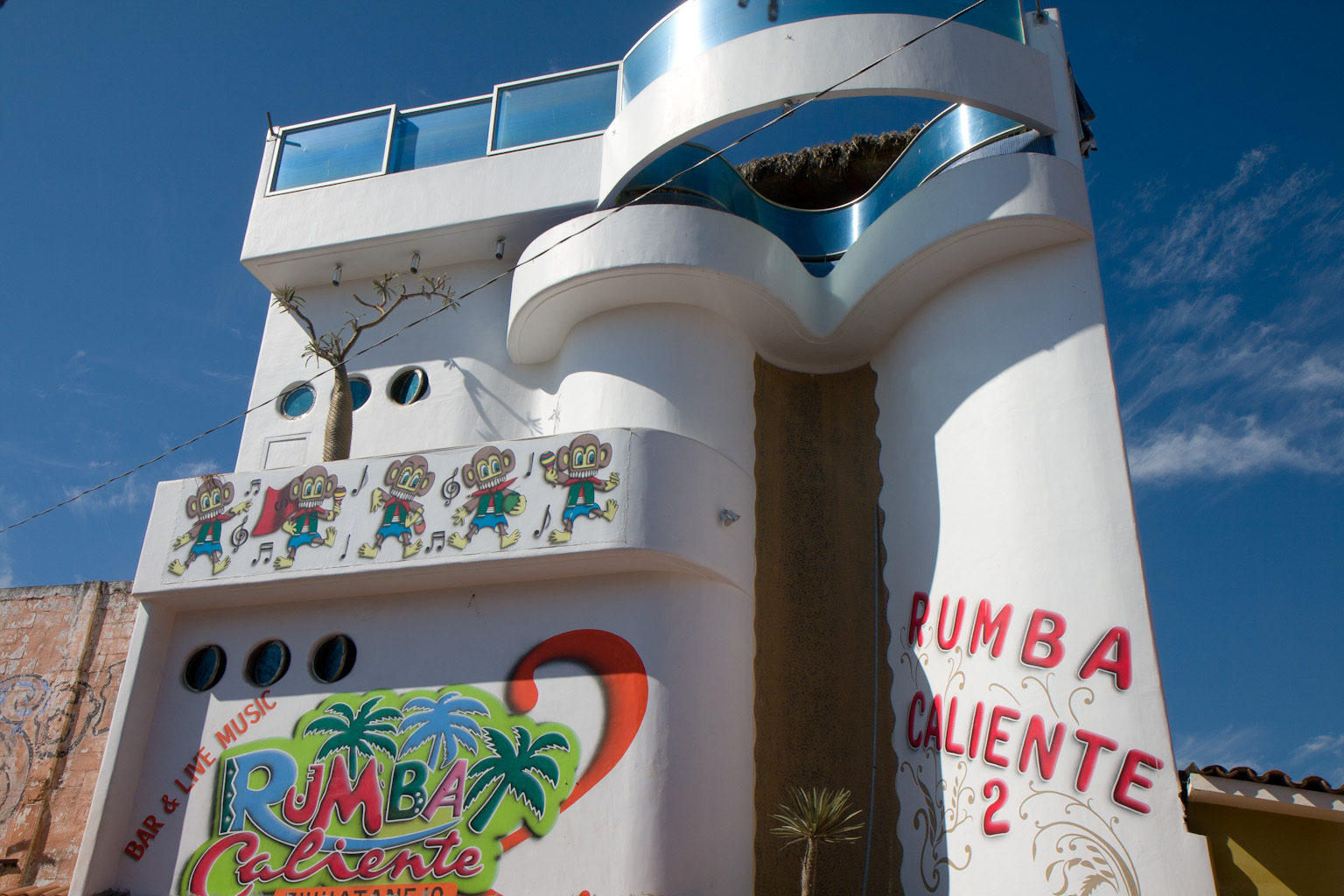 The sign says "Bar & Live Music" but why the dancing monkeys? The building looks more like a daycare than a night club. Maybe it doubles as both. It wouldn't surprise me.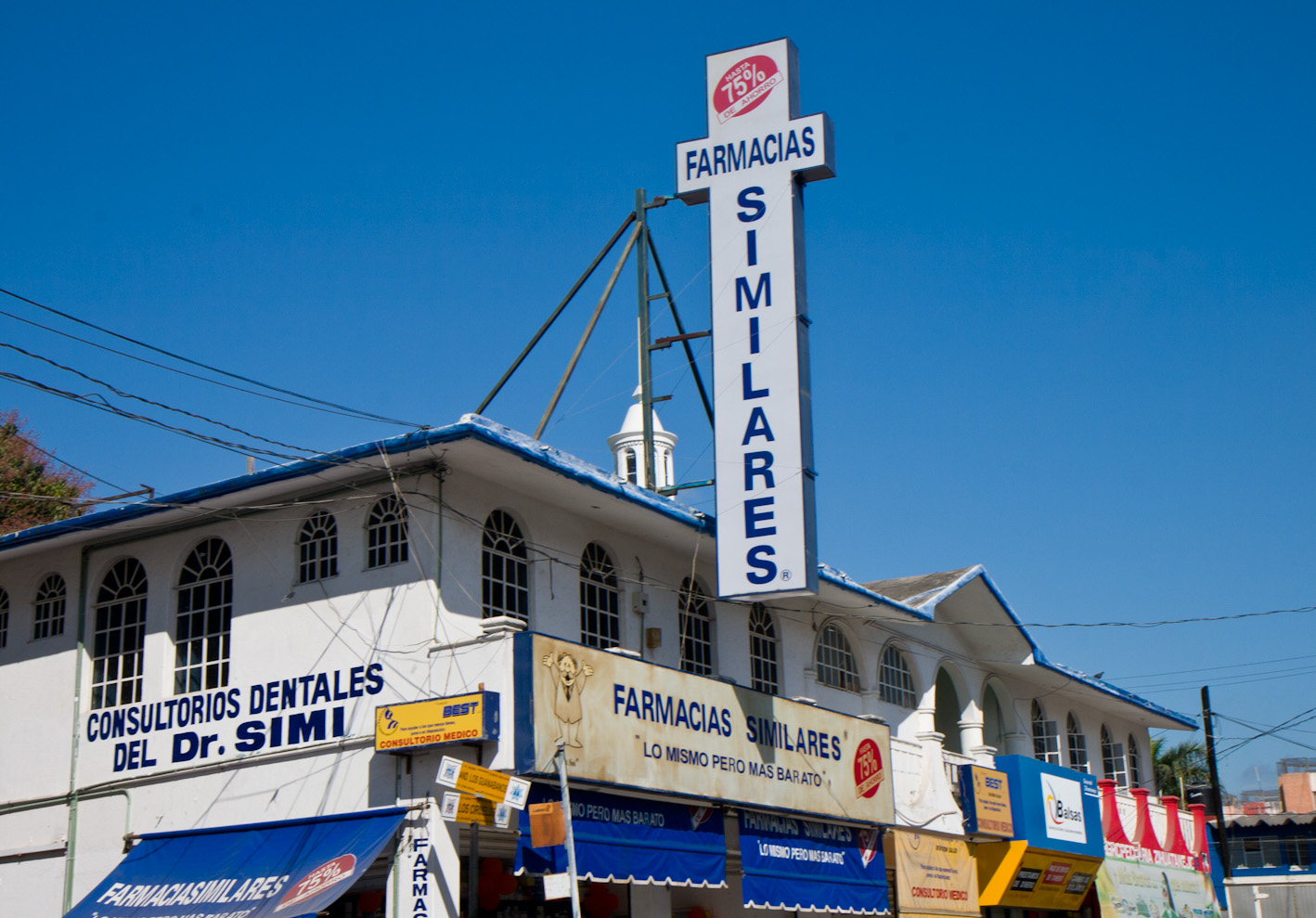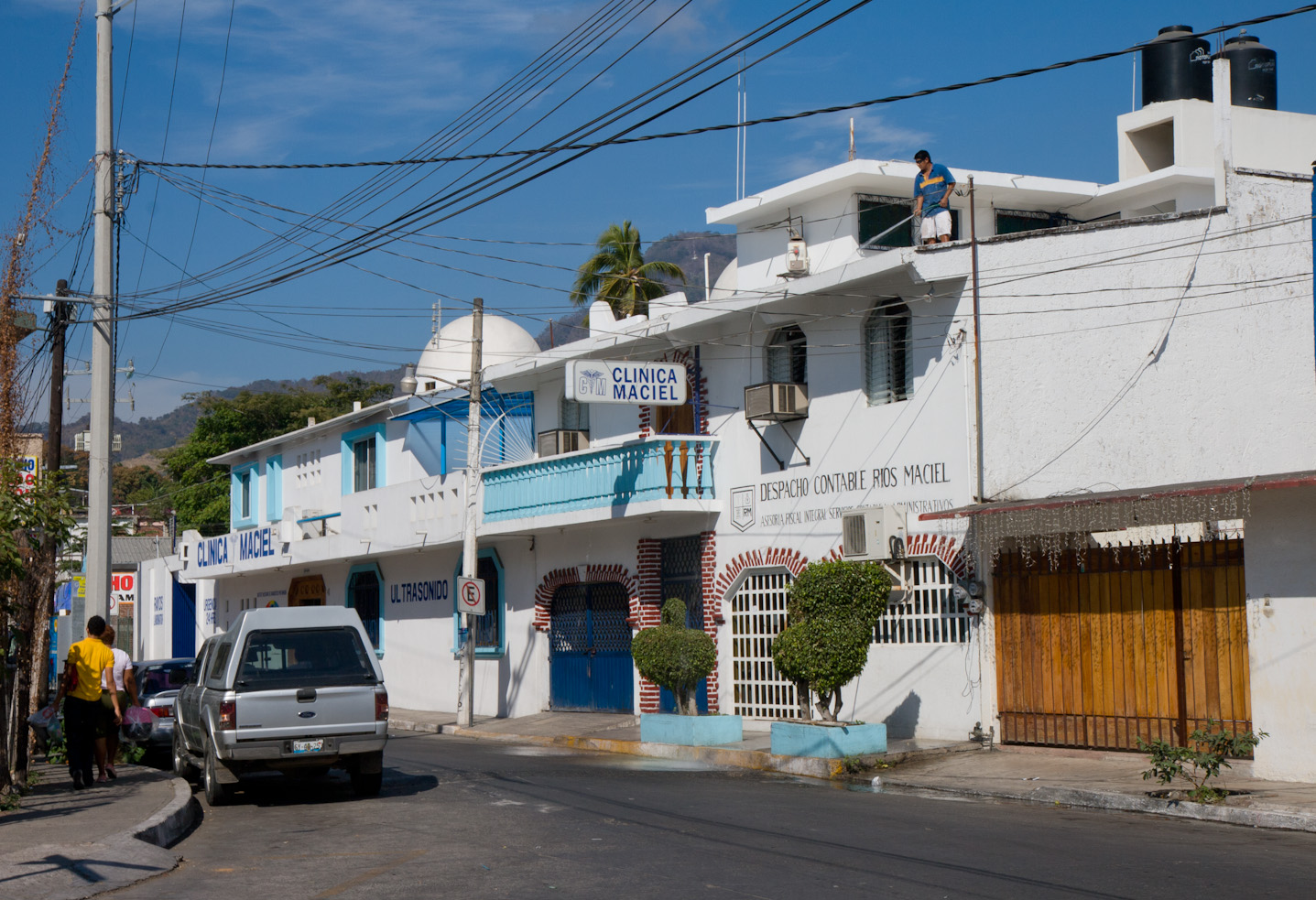 I'm really glad we didn't have any medical emergencies while we were there, but then it's also good to know the town has a hospital and a dental clinic.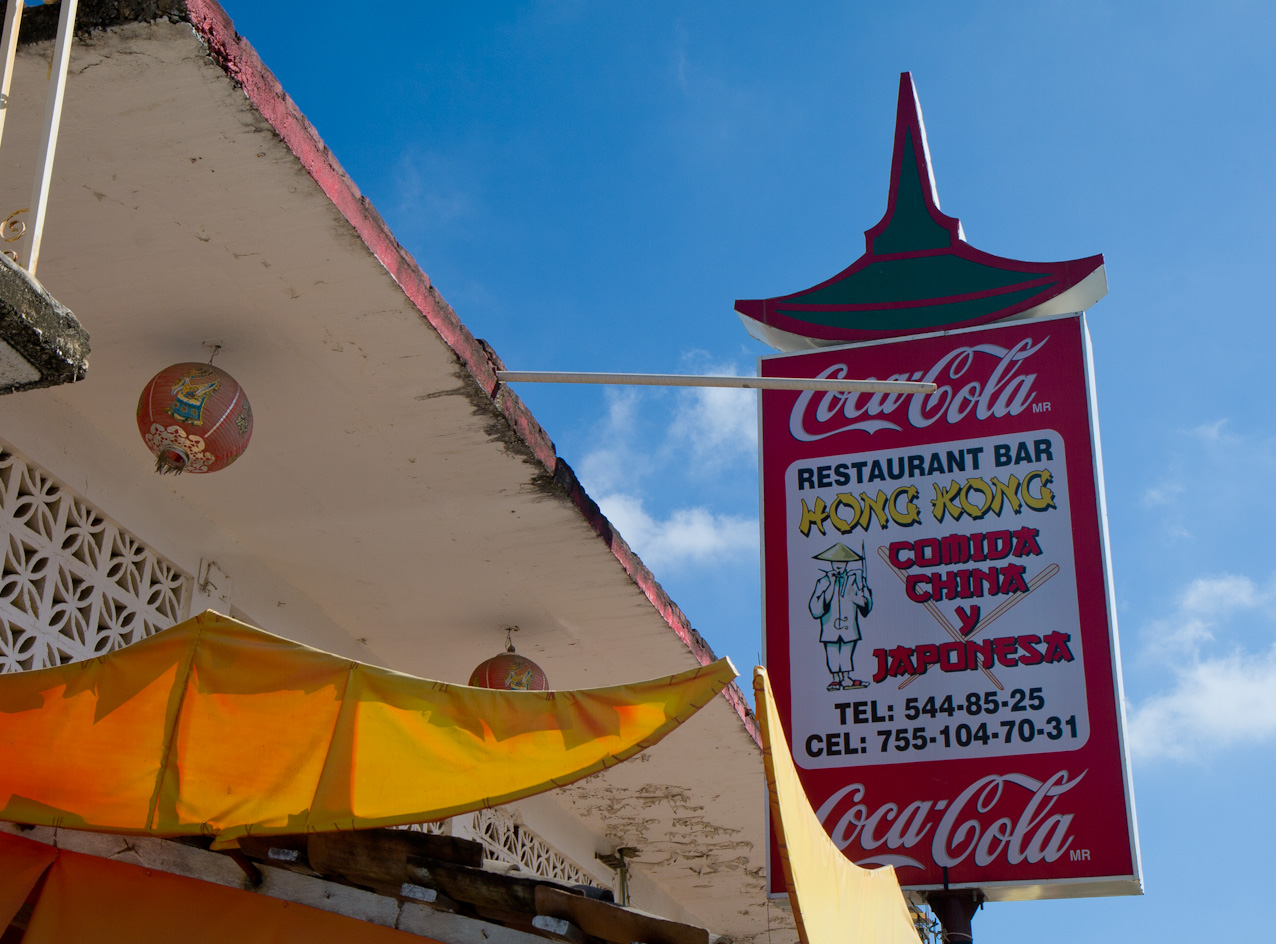 You can eat Chinese food in town. I'm not sure why you would but you could if you wanted to.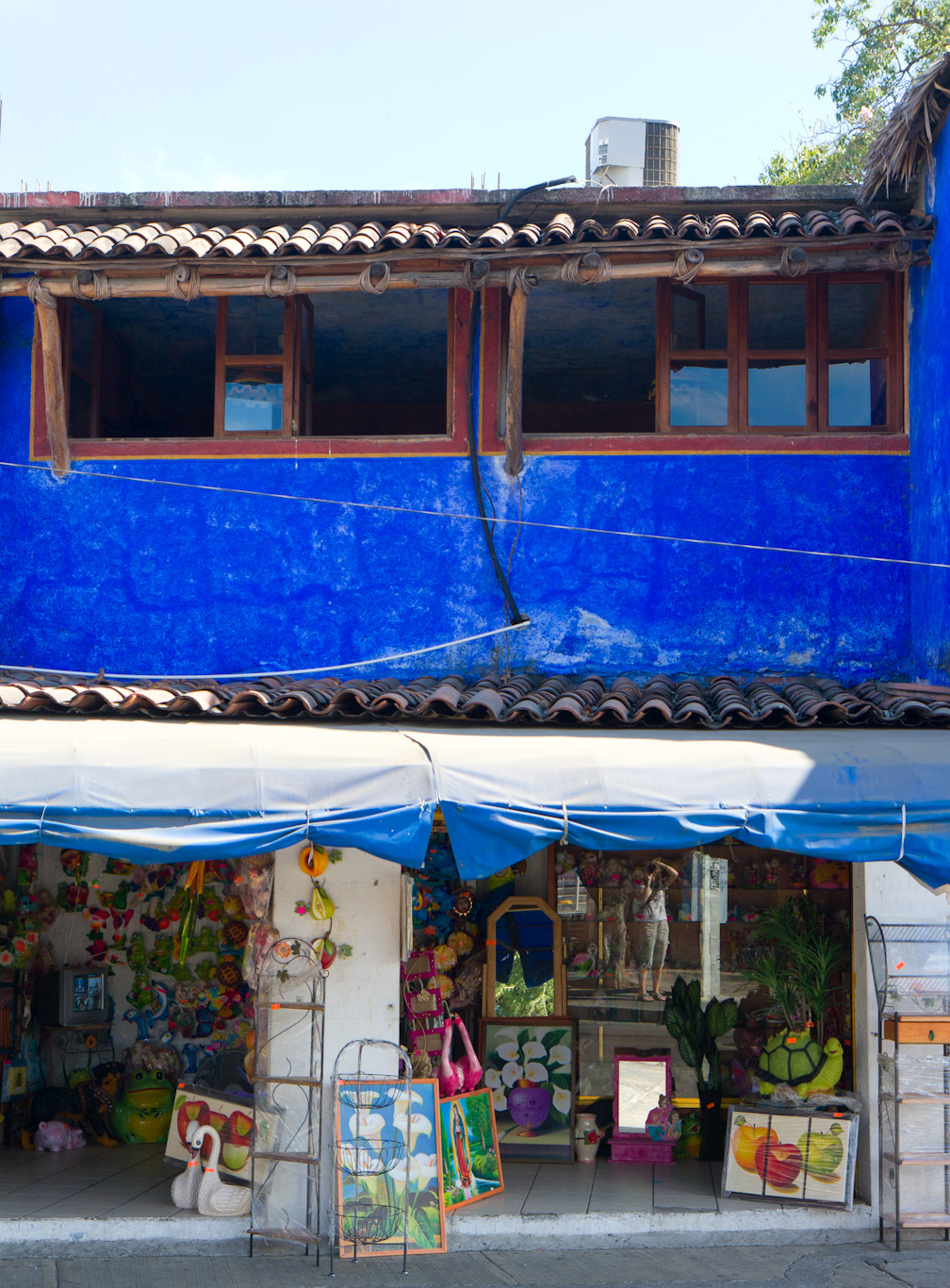 I love the colorful buildings. Some day I will go back with a tri-pod and take some fine art street images. Can you see my reflection taking the picture?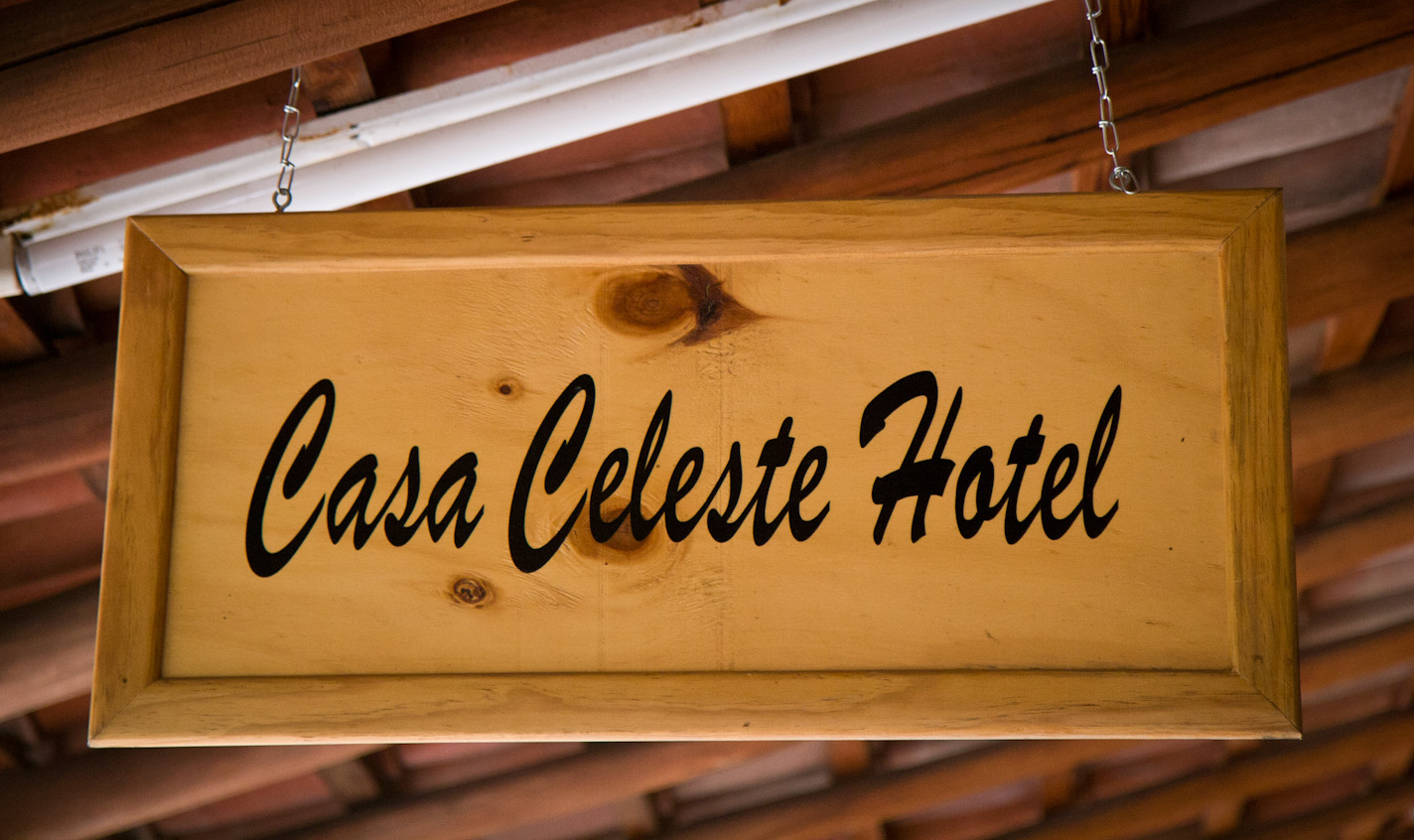 This one is for my sister.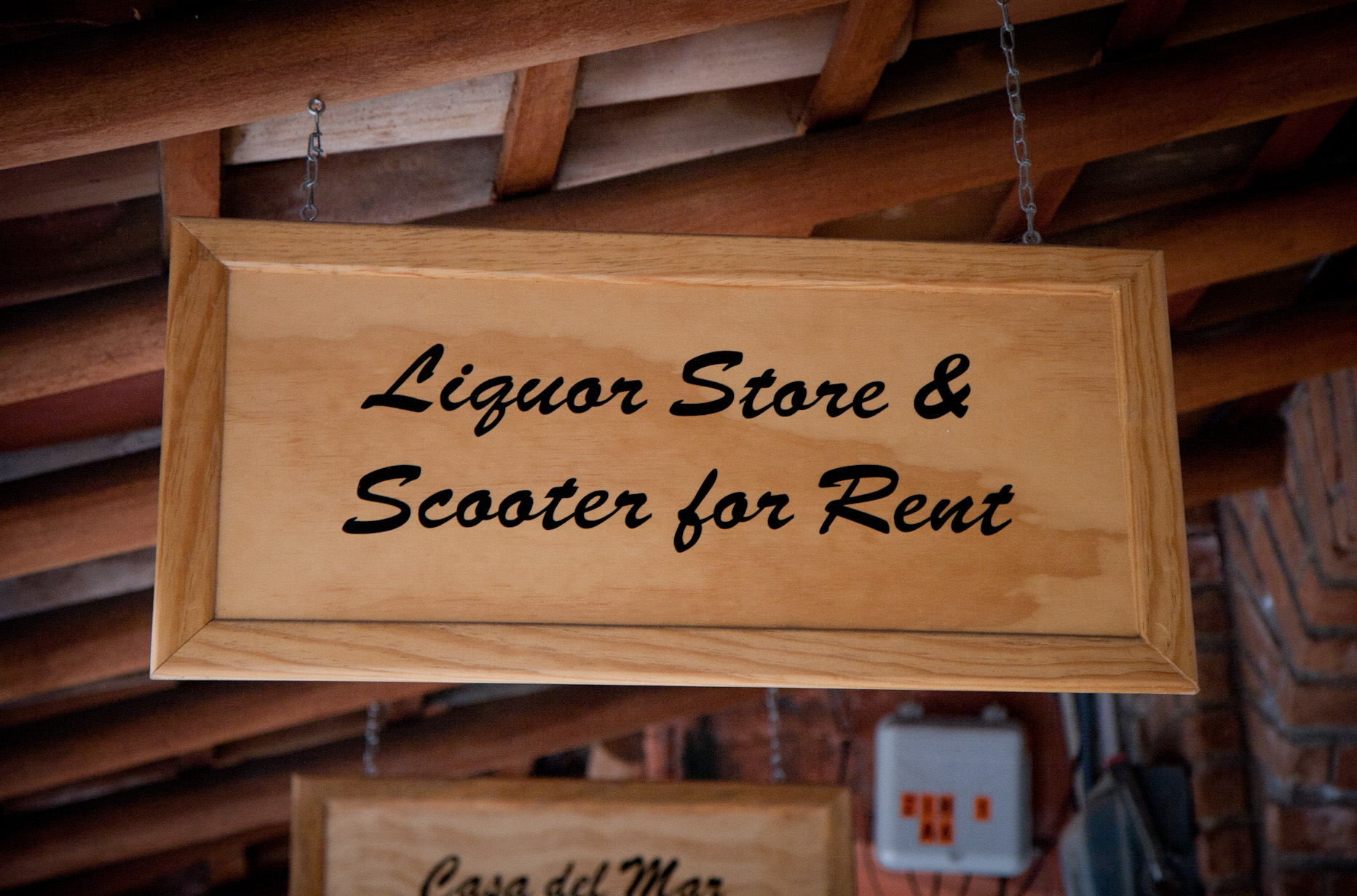 Why is this a good idea for a store?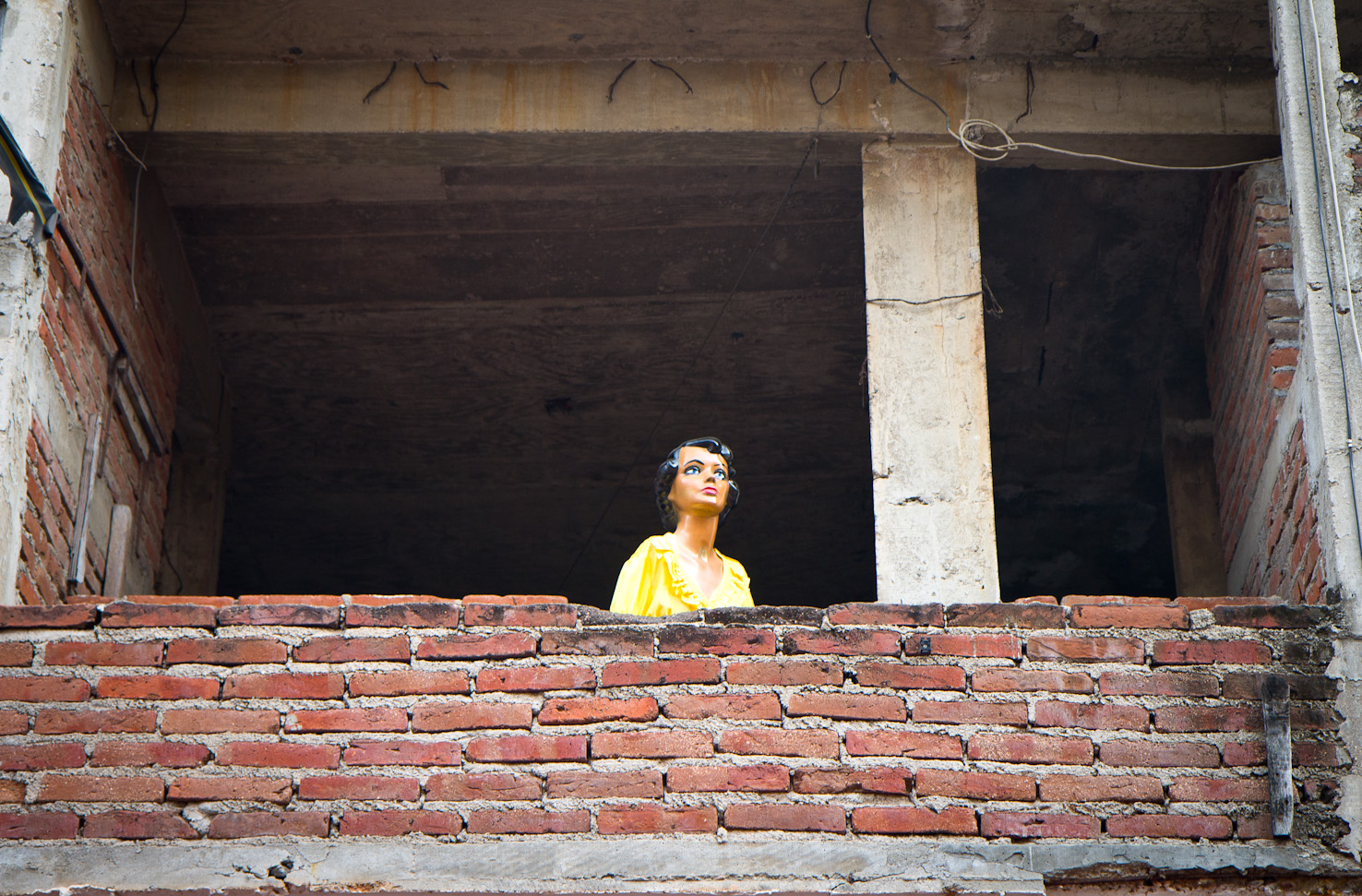 I have no idea what this is about, but when I saw her upstairs in the abandoned building I had to take her picture.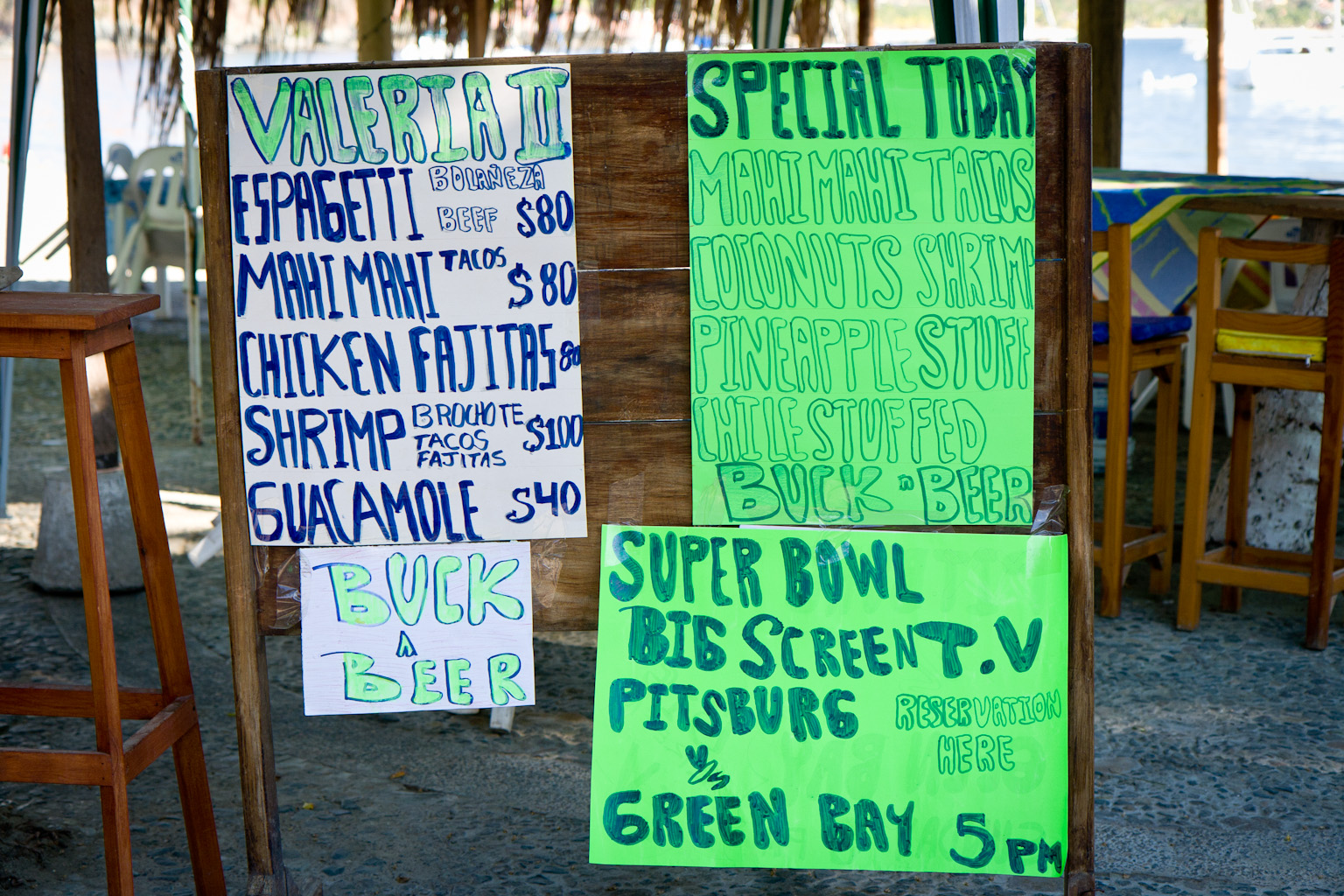 The Super Bowl is a big deal because it's an excuse to sell the tourists more beer. Spelling isn't that important.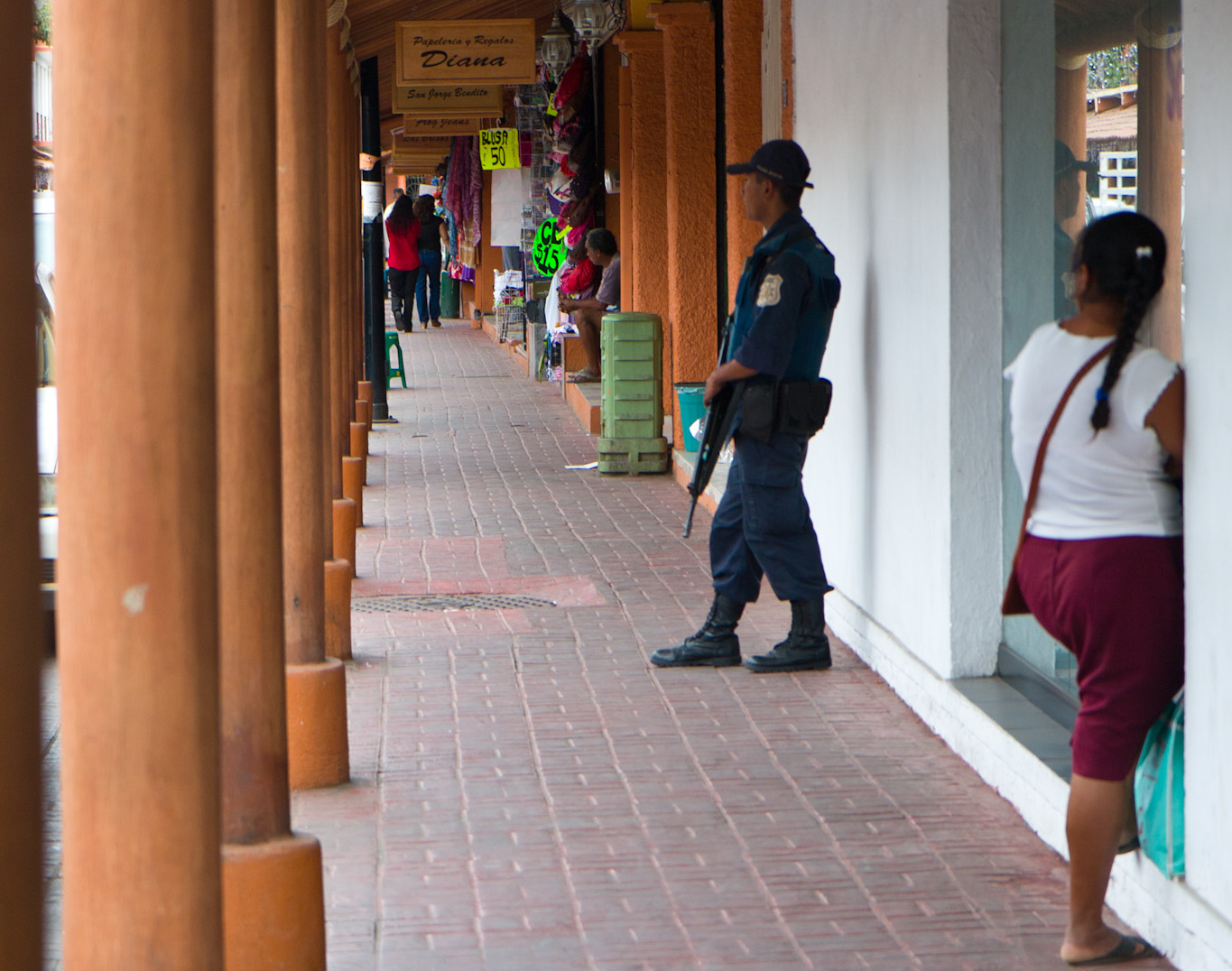 This guy guards the bank. He really intimidated me. I managed to snap this when he was looking away. I'm happy that I live in a country where semi automatic weapons are not commonly seen on the streets. Then again, we've had a rash of local bank robberies. A guard like this would probably solve that problem.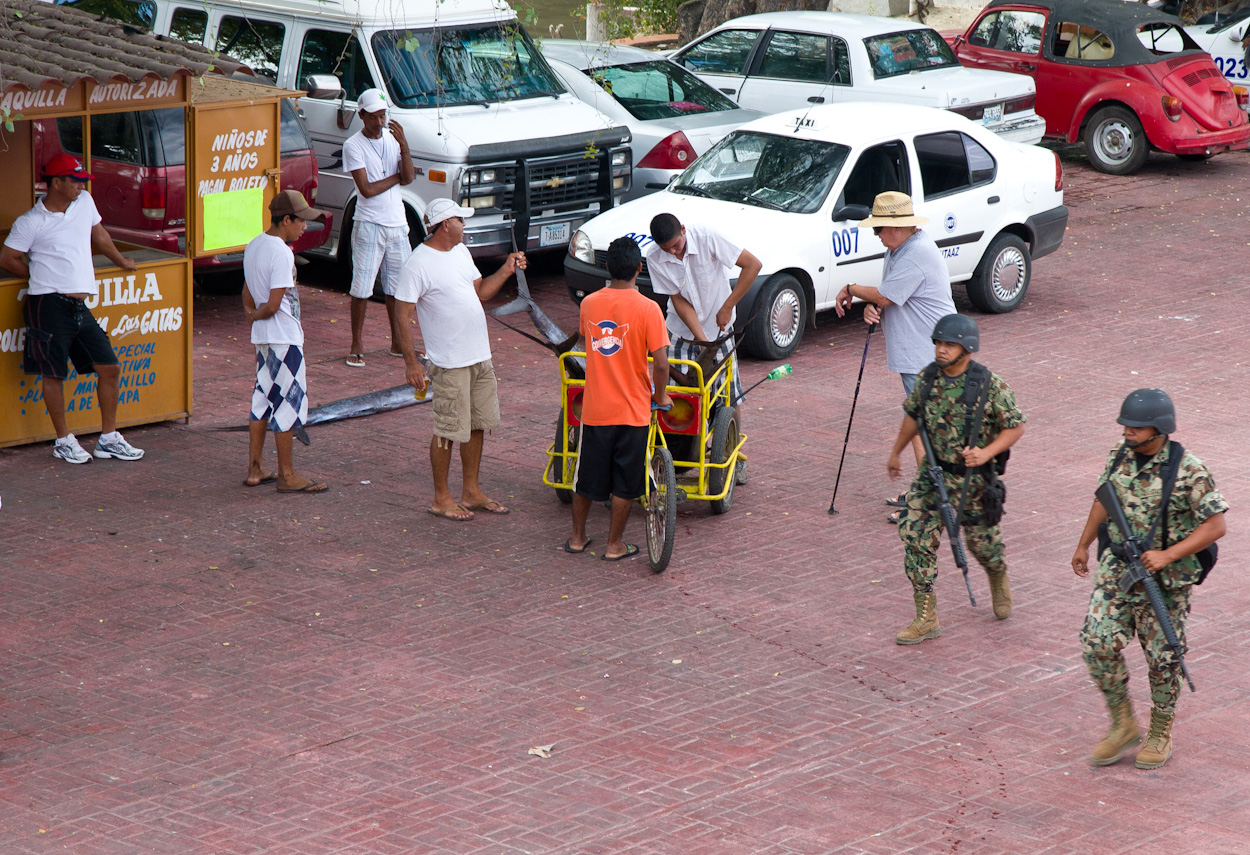 This local fisherman has hauled in 5 large marlins. He's laying some of them out on the ground presumably to sell. The navy soldiers stroll by without giving the scene a second look.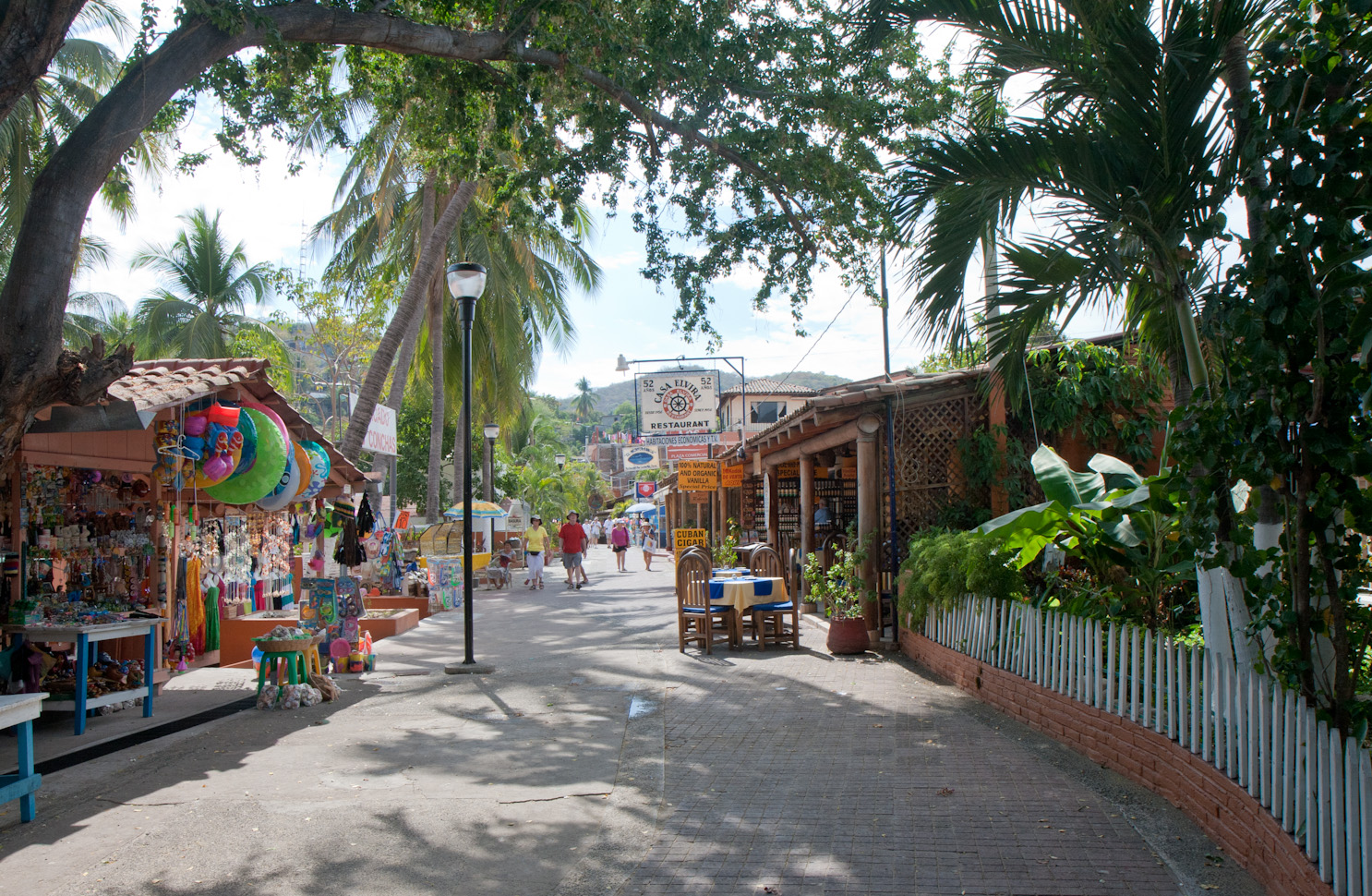 This walkway is right off the beach. It is a great place to shop, eat or just take a walk.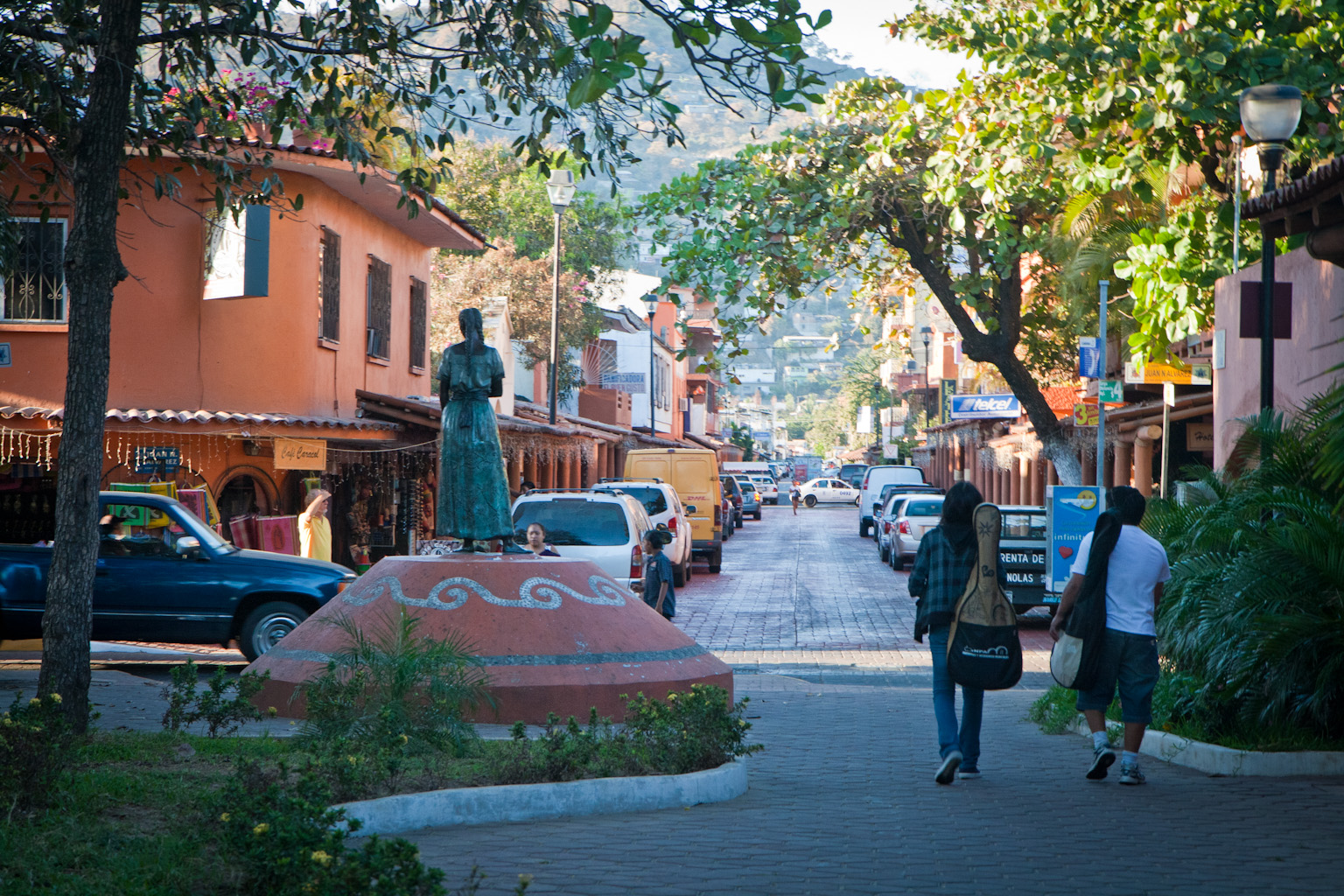 Looking into town from the beach walkway. Zinuatnajo is just like any other beach town. The closer you get to the water the nicer the scenery.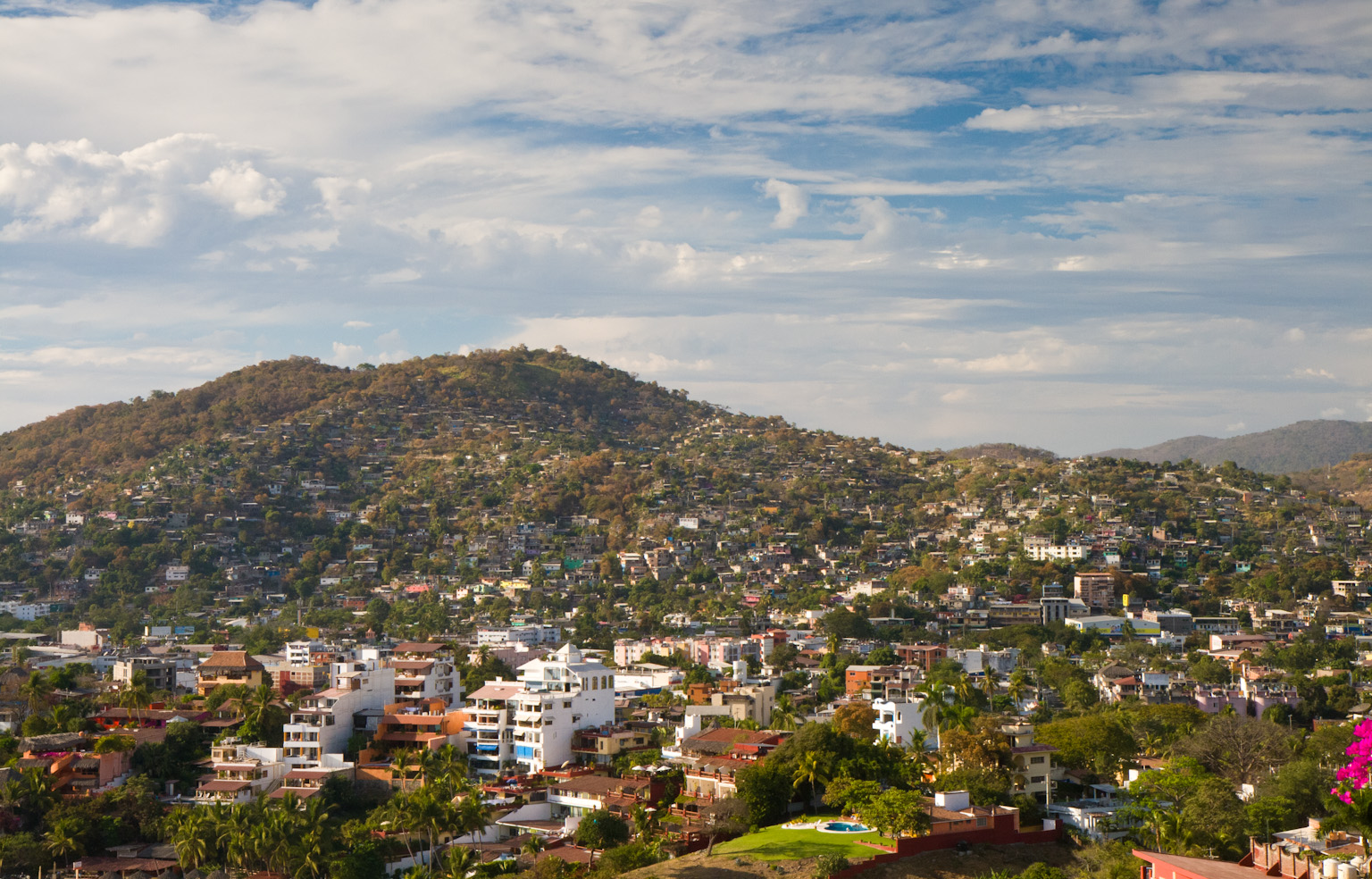 I took this picture later in the week from our hillside hotel. It is the arial view of the streets pictured in the images above.