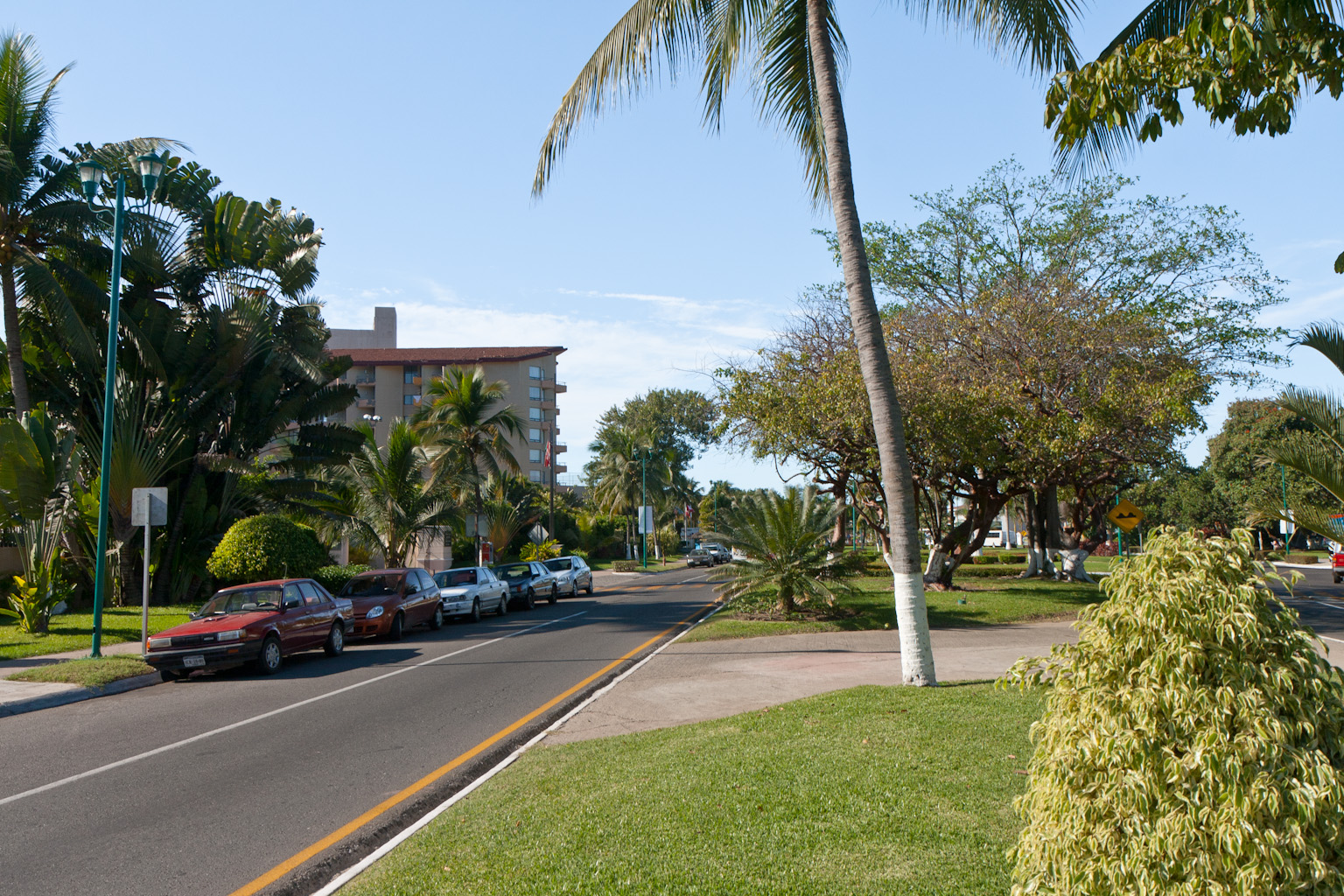 We spent a couple of hours one afternoon in Ixtapa. I'm really glad we visited the town and even happier that we didn't stay there. Ixtapa is a short drive north from Zihuatanejo but it feels miles apart for so many reasons. I remember hearing about Ixtapa back in the 80's when the town was pretty new and being heavily marketed in the United States. It's still a popular resort destination for Americans and Canadians.
I didn't take many pictures of Ixtapa, just a few snapshots to remember the town.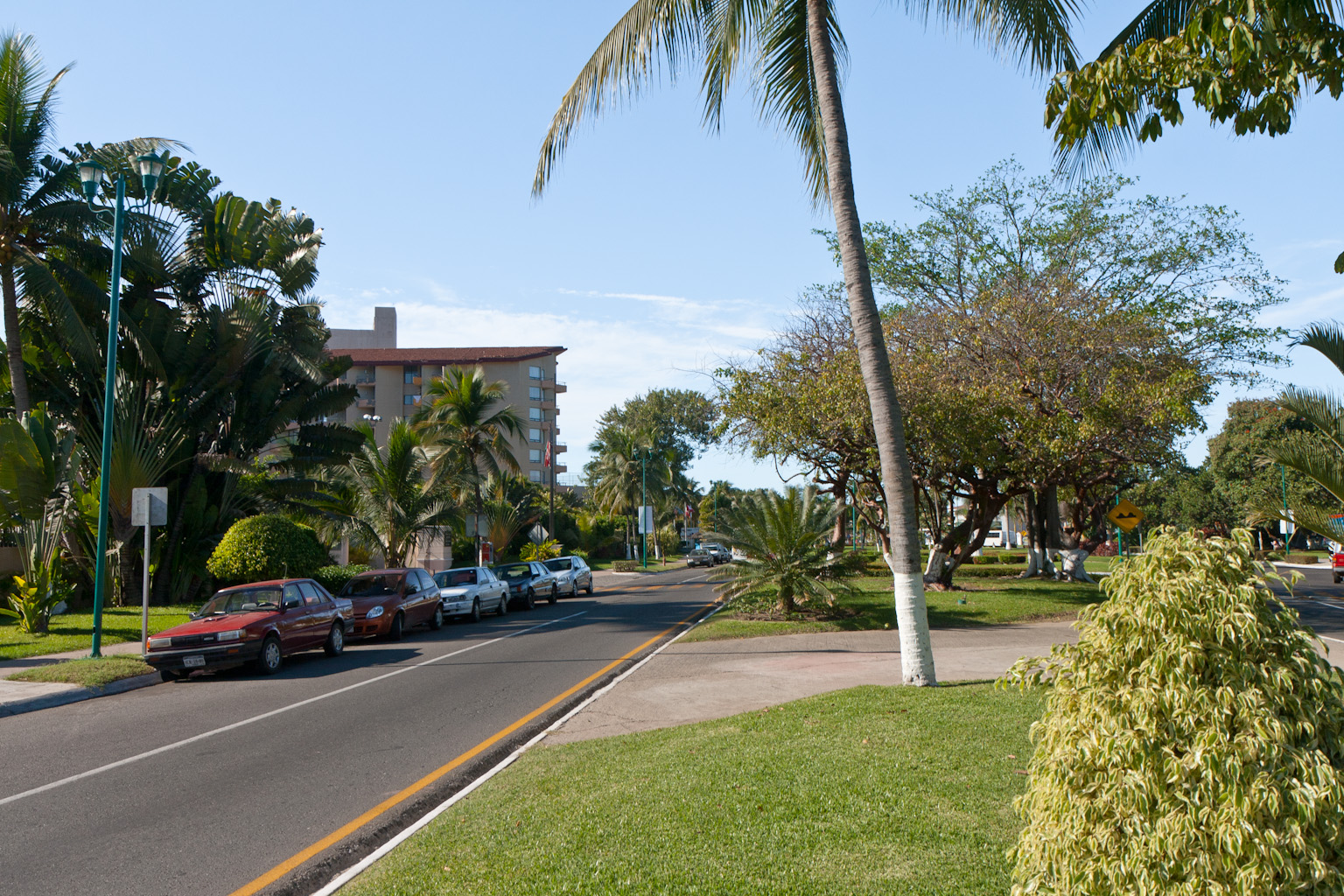 The street is lined with well manicured lawns and beautiful landscaping.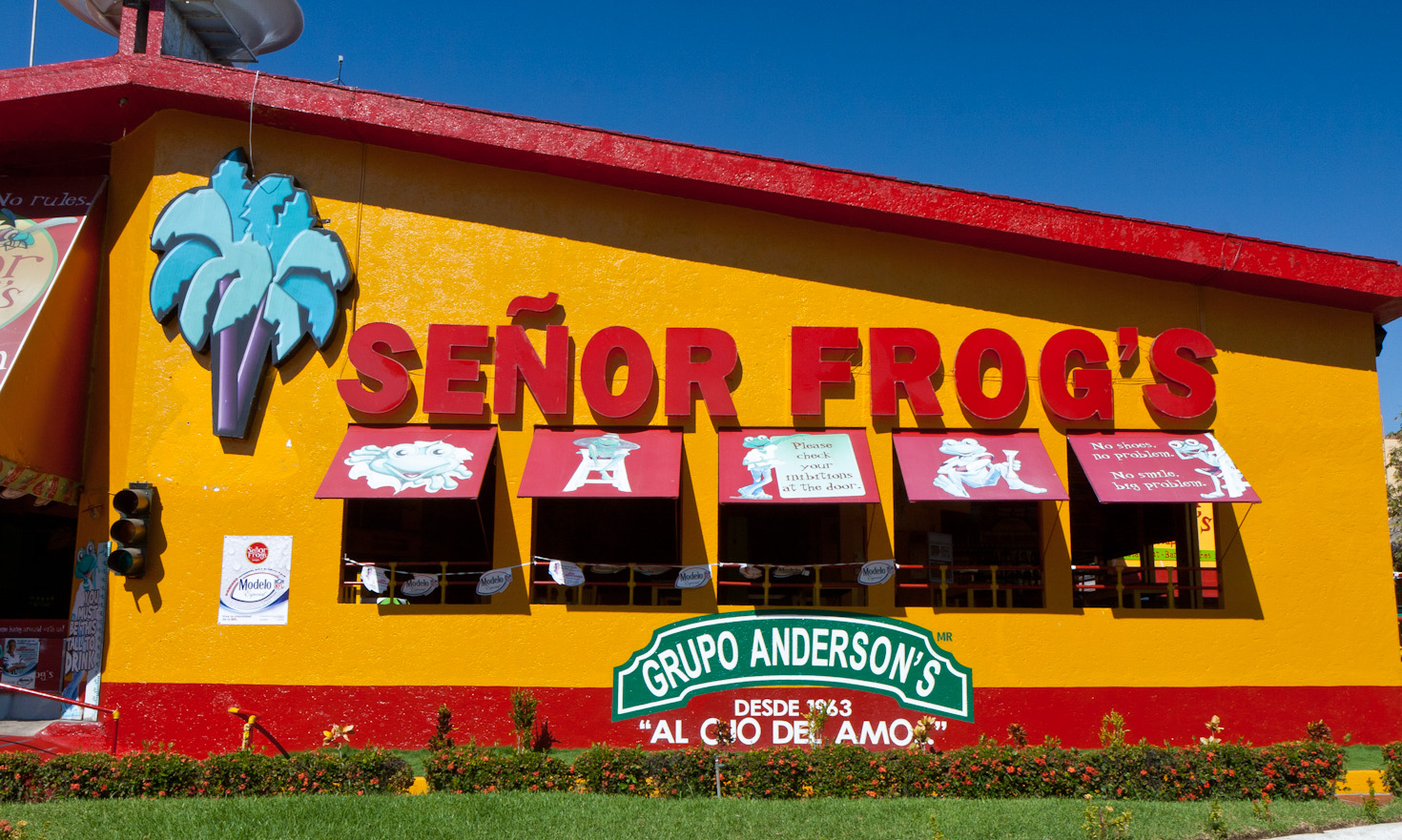 I thought we should eat at Señor Frog's because we were on vacation in Mexico and I had never been to one before.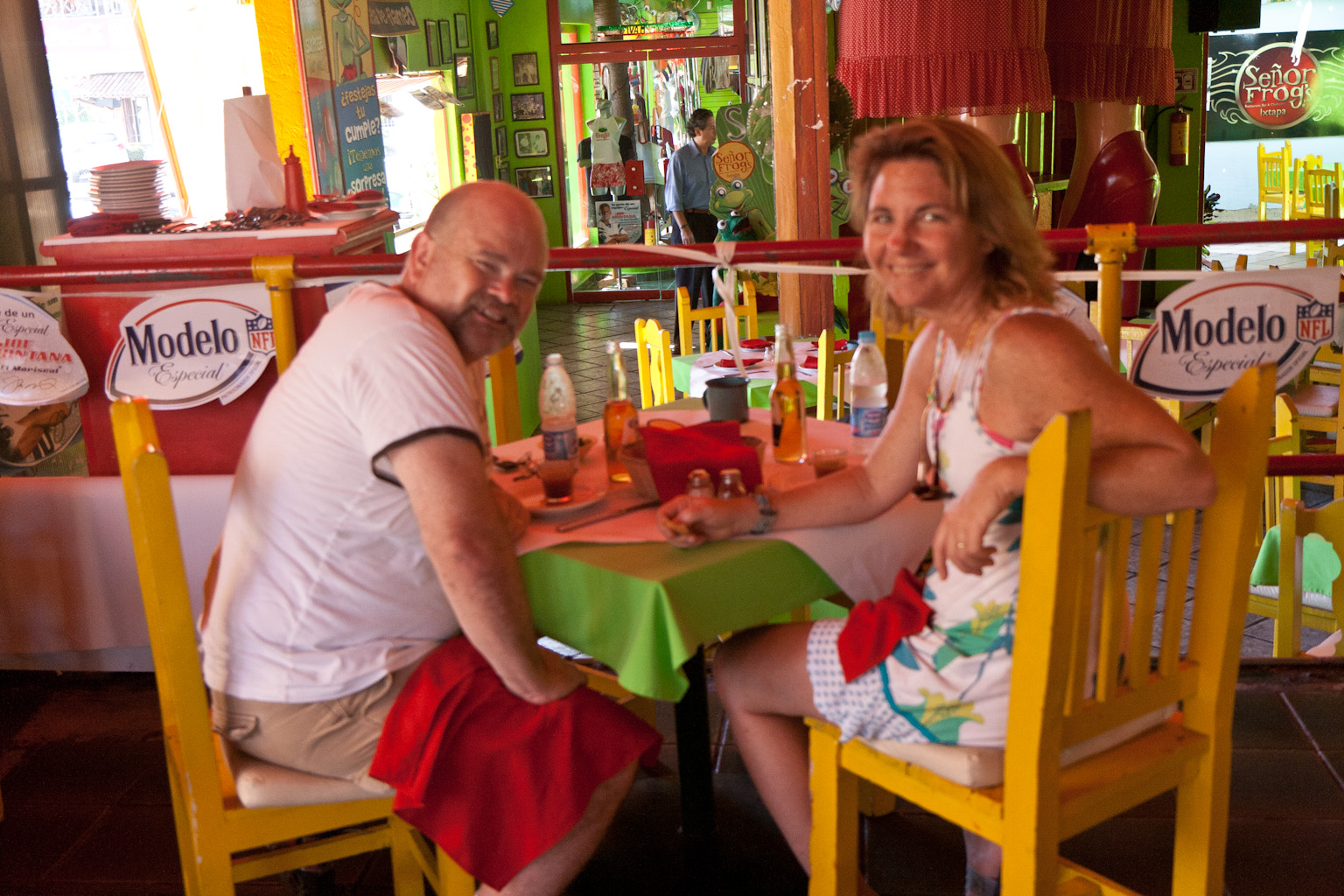 We were the only customers. The servers were barely friendly, though one did offer to take this out of focus picture of us. The food was down right awful. Neither of us finished what we ordered. At least the water and beer were cold.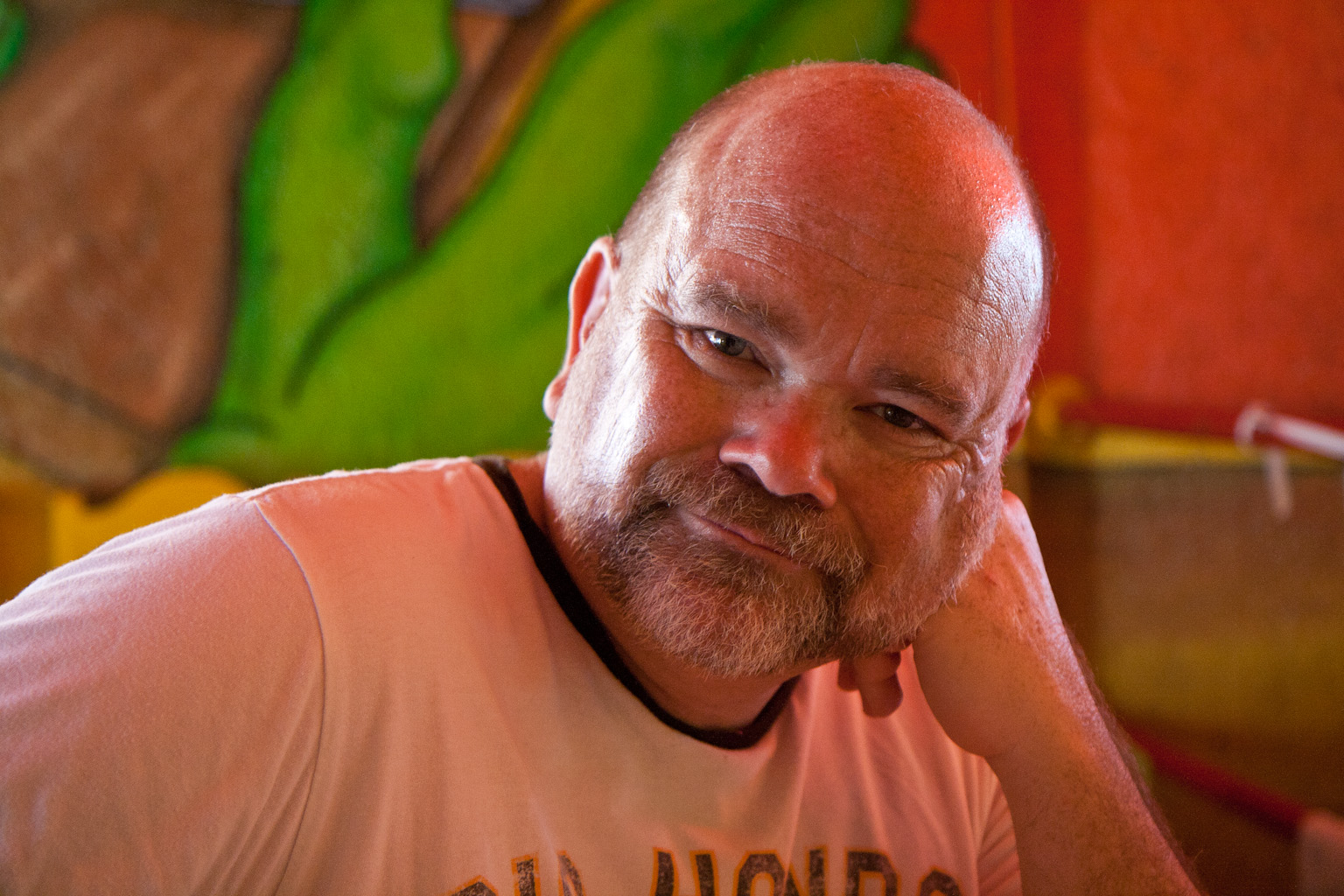 I did enjoy the colorfull murals and the warm light created from the orange walls.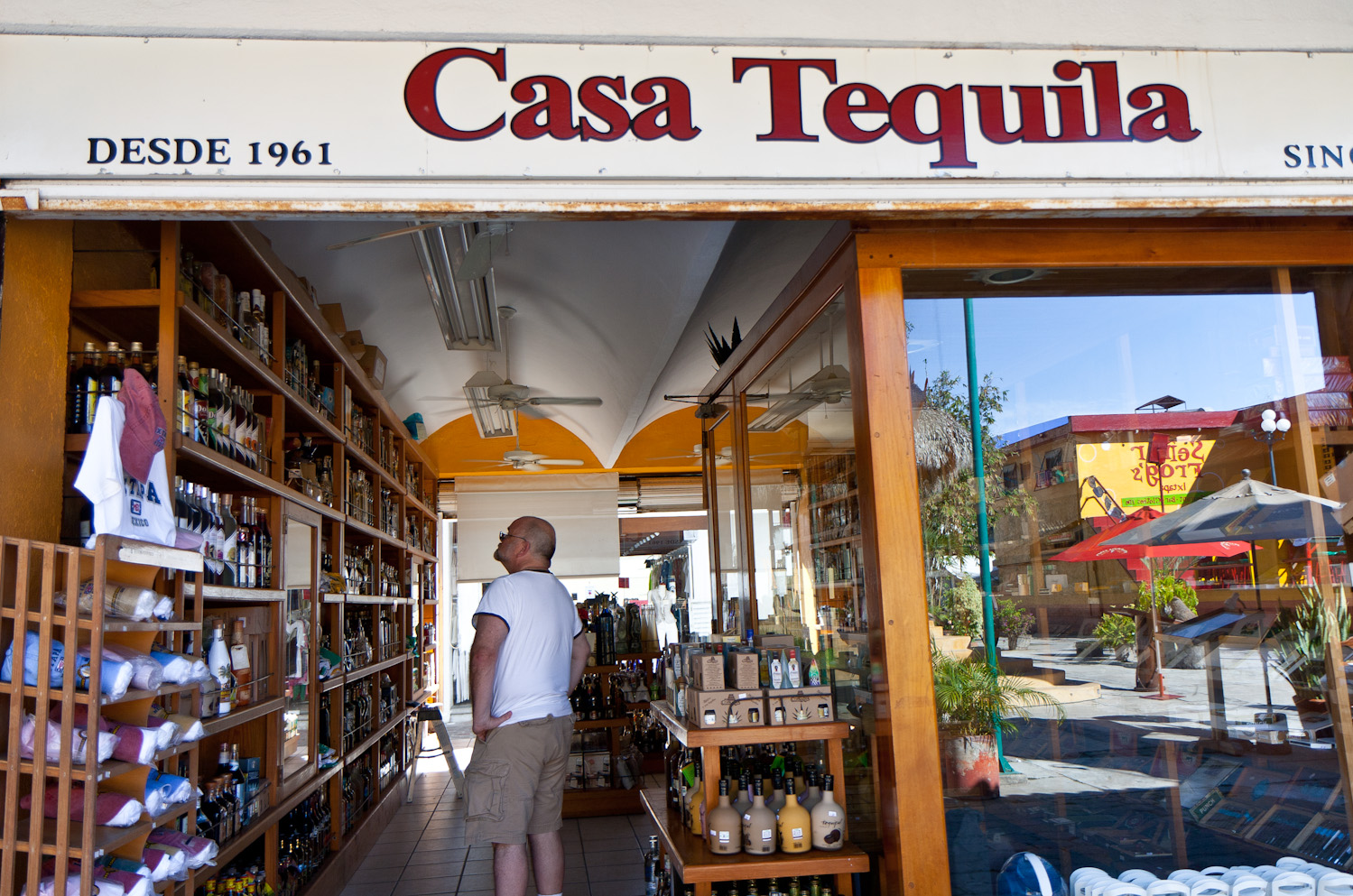 We did a little window shopping but didn't buy anything.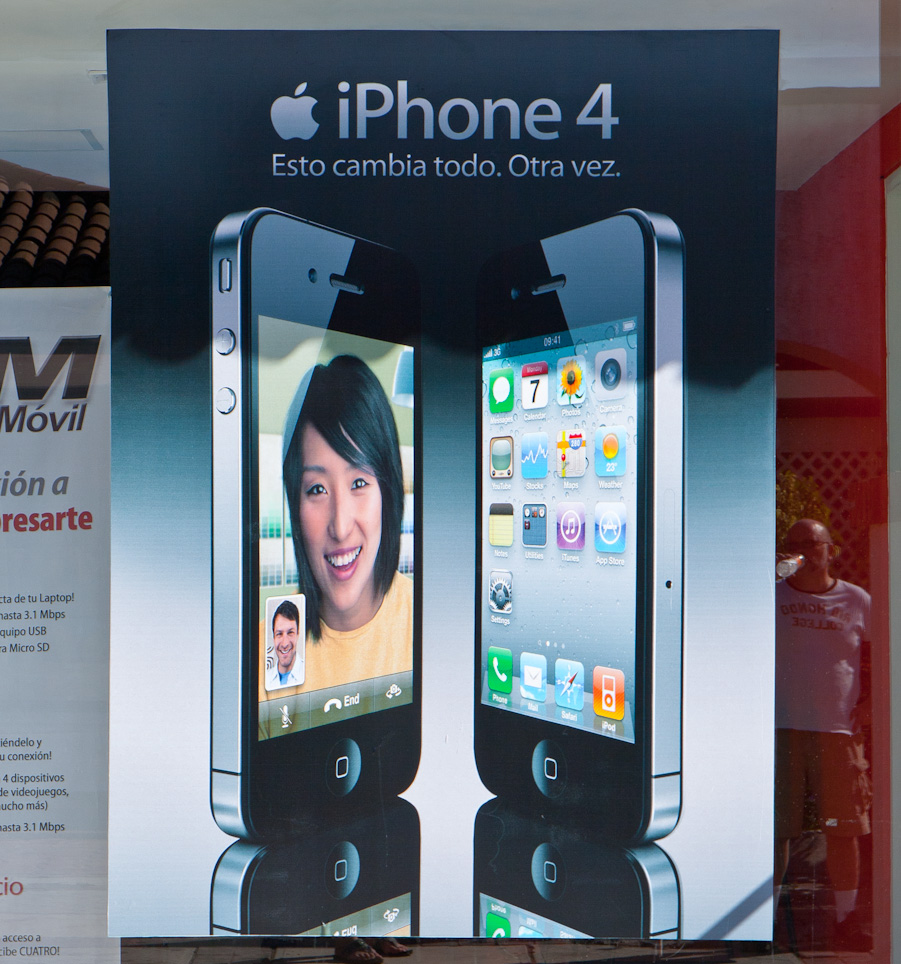 This poster made me laugh. Why an Aisan model? We didn't see any Asians in Mexico. We also didn't see any iPhones for sale in Zihuatanejo. This poster perfectly sums up the difference between Ixtapa and Zihuatanejo.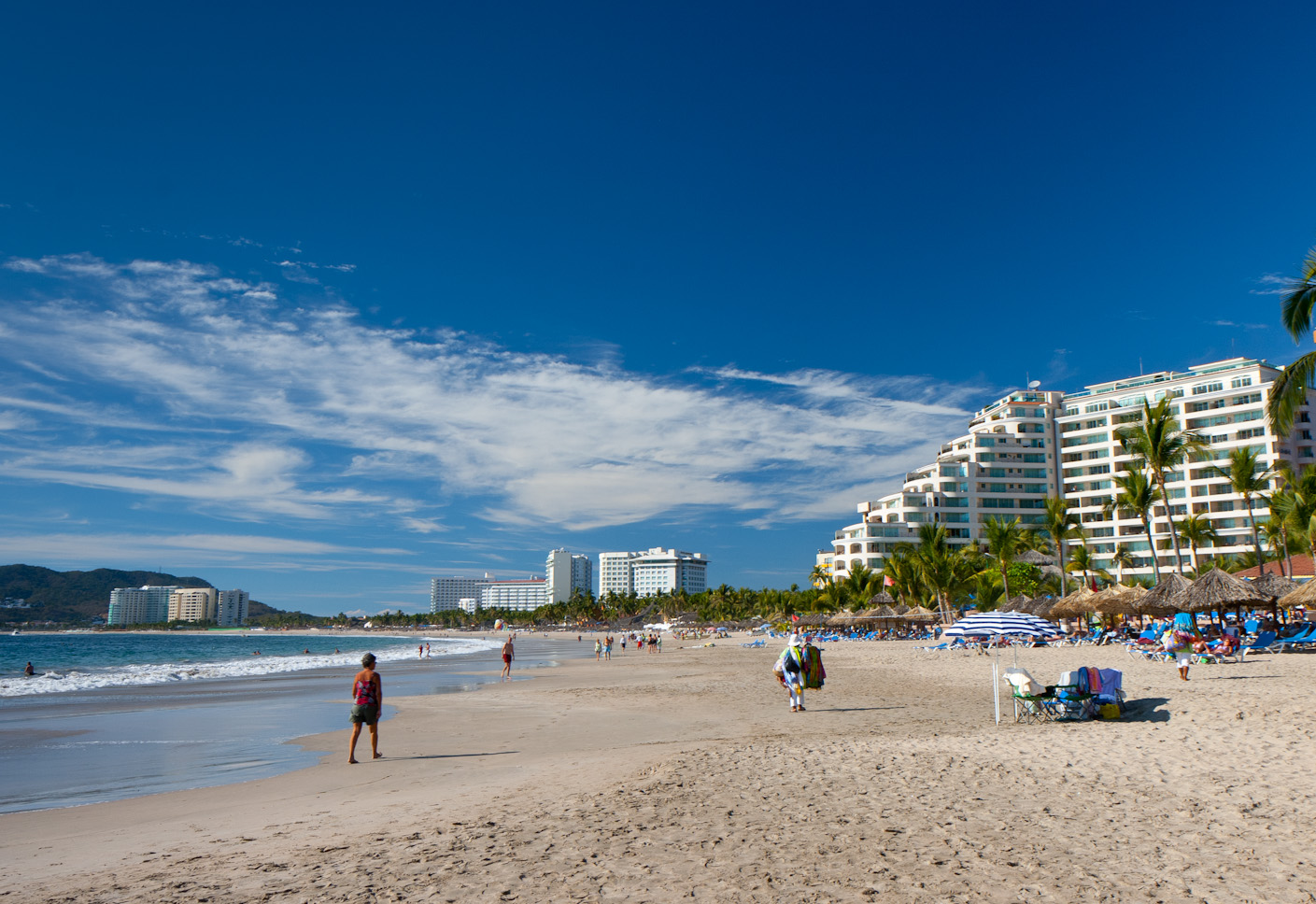 Ixtapa beach is beautiful and lined with high rise hotels. I felt like I was in Miami not Mexico, but then again I have never been to Miami.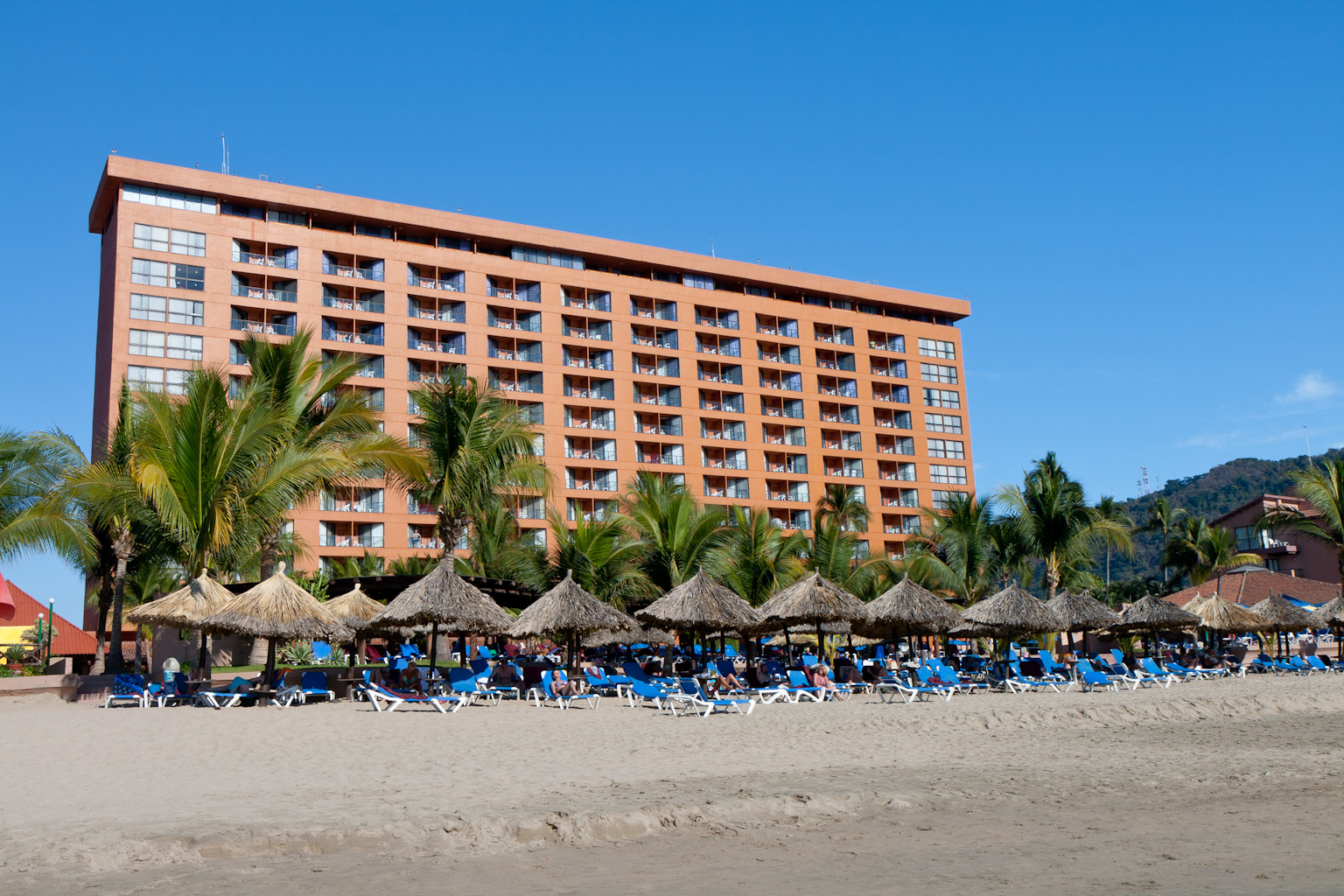 There are plenty of lounge chairs to choose from, but no privacy.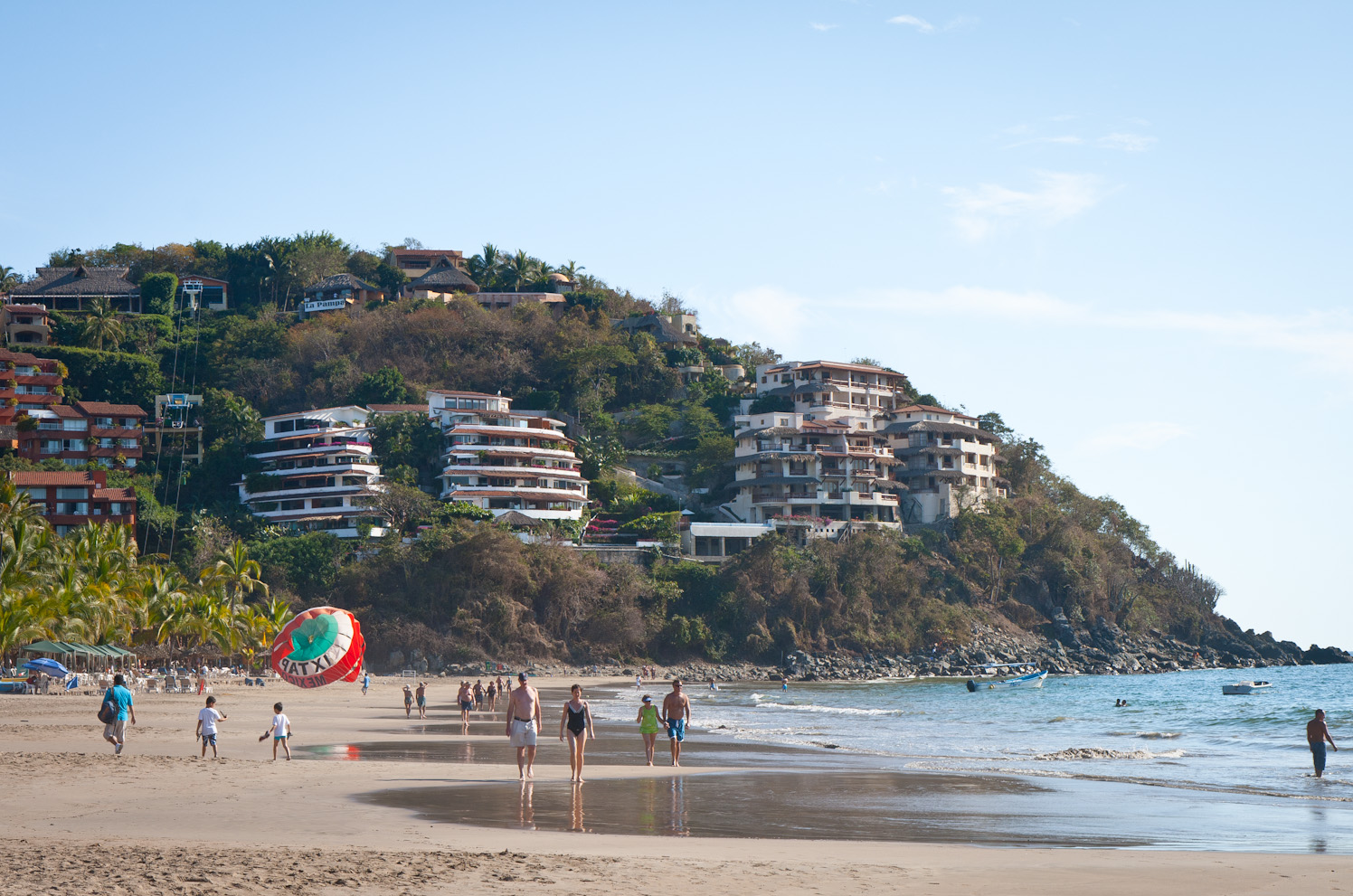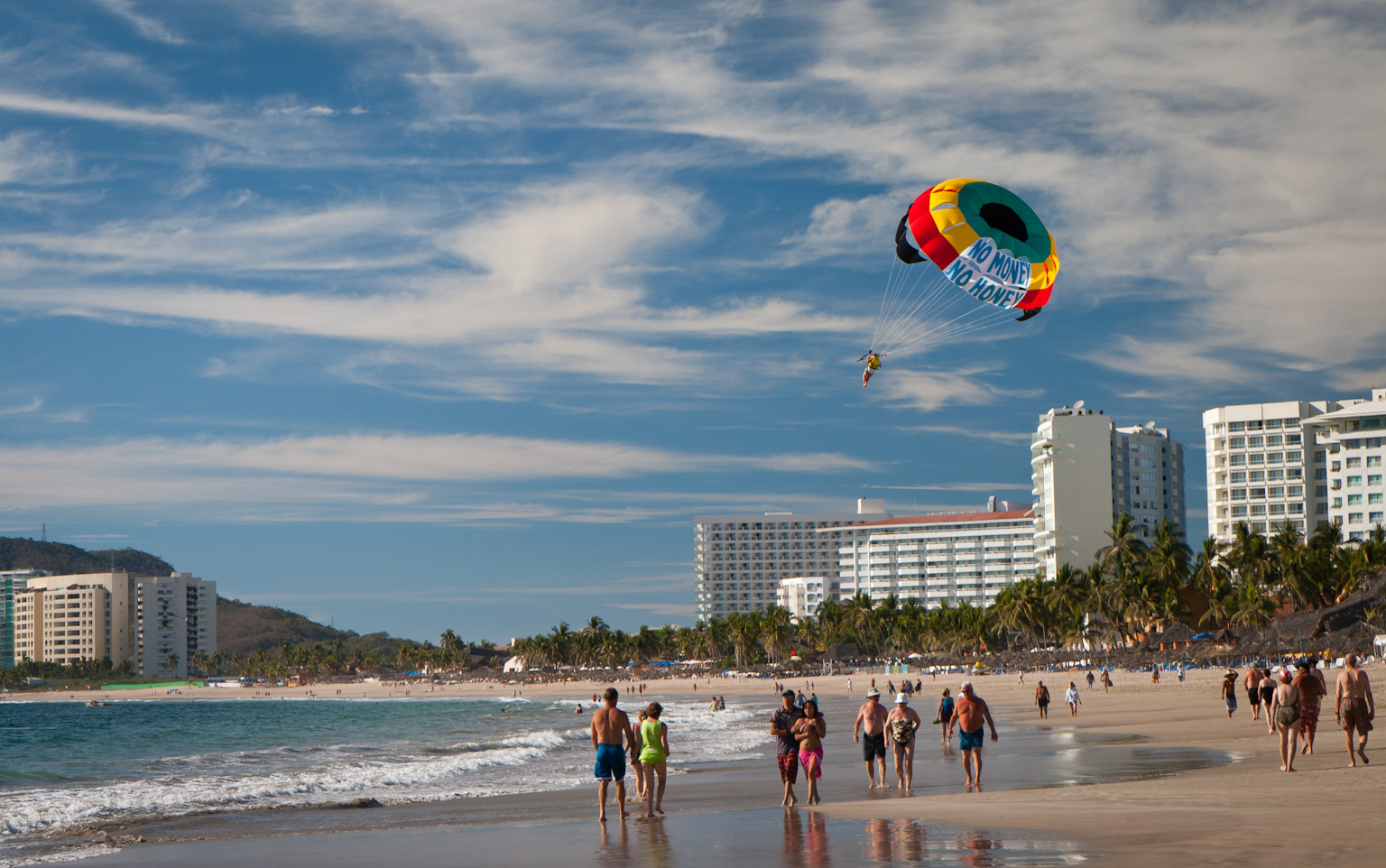 The beach has lots of white people and very few natives. The only Mexicans we saw were running the parasailing operation or selling trinkets. This is a stark constrast to Zihuatenejo beaches where we saw lots of local families and young couples enjoying their beach.
Final thoughts – If you are from the US or Canada and you want to vacation in Mexico without feeling like you've left home, then stay in Ixtapa. It is a beautfill town with large fancy hotels. If you want to enjoy some local culture and beautiful beaches, then stay in Zihuatanejo.