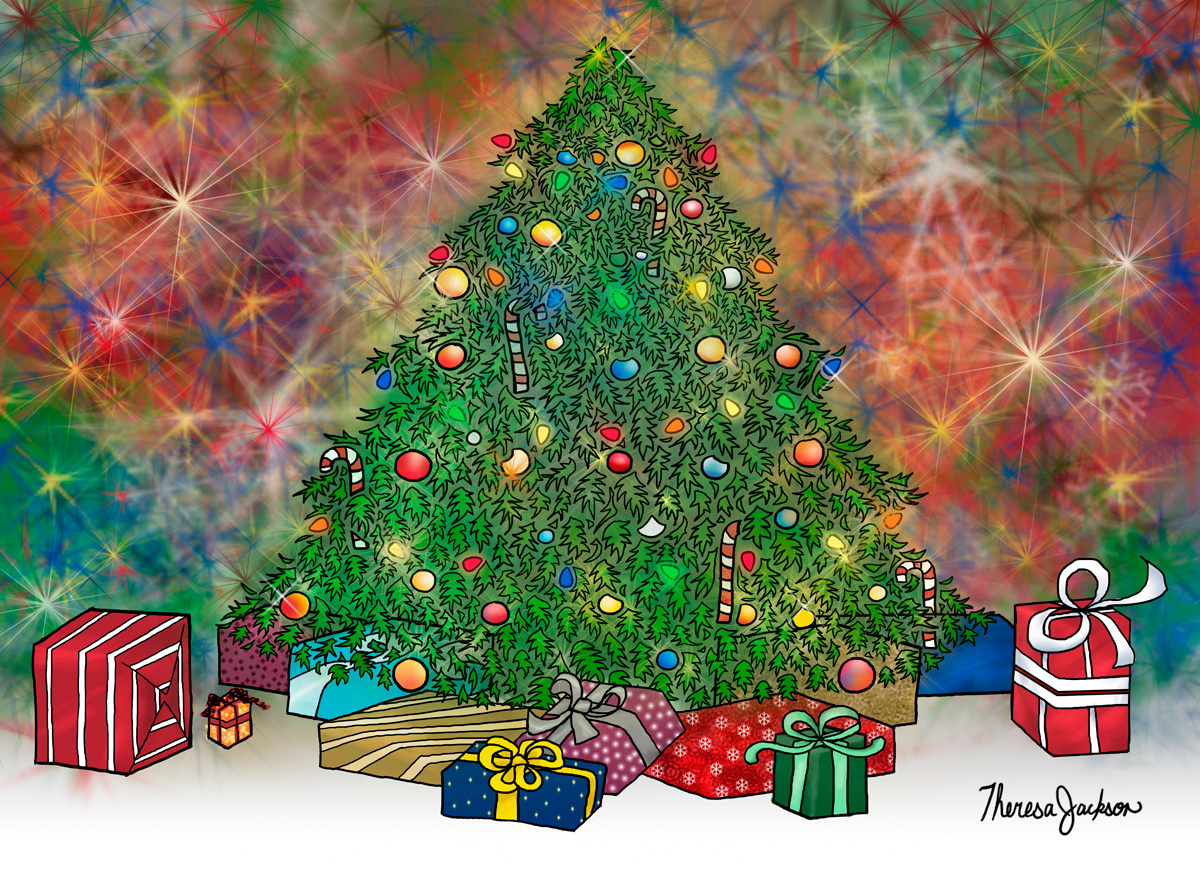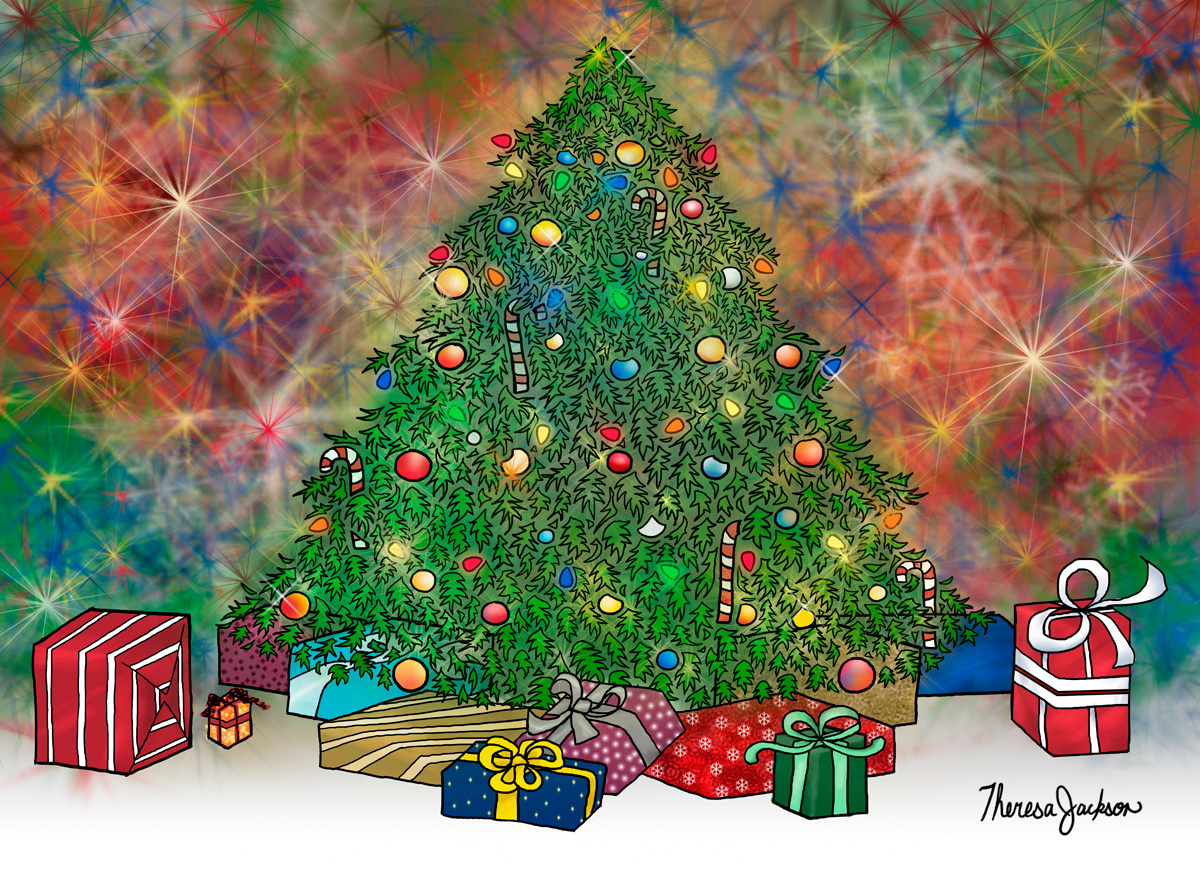 May the Radiant Reflective Glow of Christmas Brighten Your Spirit, and Make Bright Your Path in the Coming Year
This year marks a milestone. For the last decade (11 cards total) I have created a custom Christmas card which gets printed, signed, stamped and mailed to clients, family, and friends. The expectation brings additional stress at an already stressful time of year. Coming up with an idea has always been the toughest part. Execution of the idea is easy and fun.
I had hoped to draw more in 2014. Recognizing that I fell short of this goal sparked the inspiration for the Christmas tree illustration. Reflecting on our family Christmas tree tradition solidified the idea. The whole thing came together one evening in December when my husband and I sat on the floor, gazing up at the ceiling, watching the twinkling lights create their dynamically random, colorful patterns,
We have cut a fresh tree almost every one of the 29 years of our marriage. It's always the biggest tree we can logistically fit in our living space. There was the year we lived in a condo with a fourteen foot vaulted living room ceiling. We brought home a twelve foot tree without thinking about how we could decorate it, only owning a five foot ladder.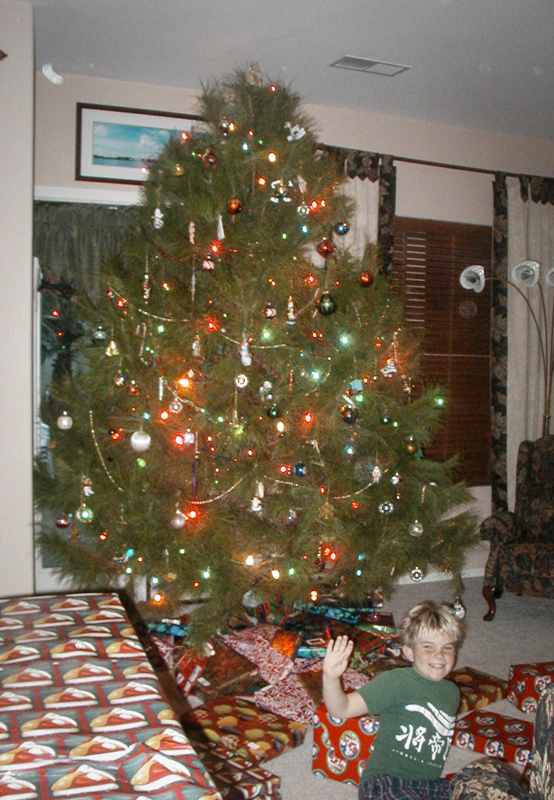 2003
Our current home has 10 foot ceilings. In the early years we had less furniture, and could fit a tree that was almost as wide as it was tall.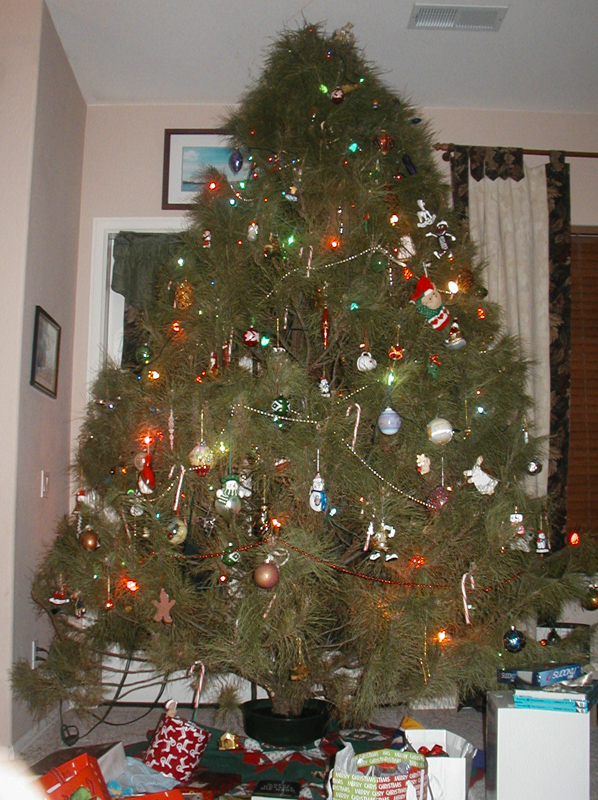 2005
Large fresh cut trees have unique personalities, which is a nice way of saying they are rarely symetrical and almost never stand straight. Crooked trees drive me crazy. One year our tree fell over three separate times. We lost a couple of ornaments, but no one was hurt, and we managed to laugh about it.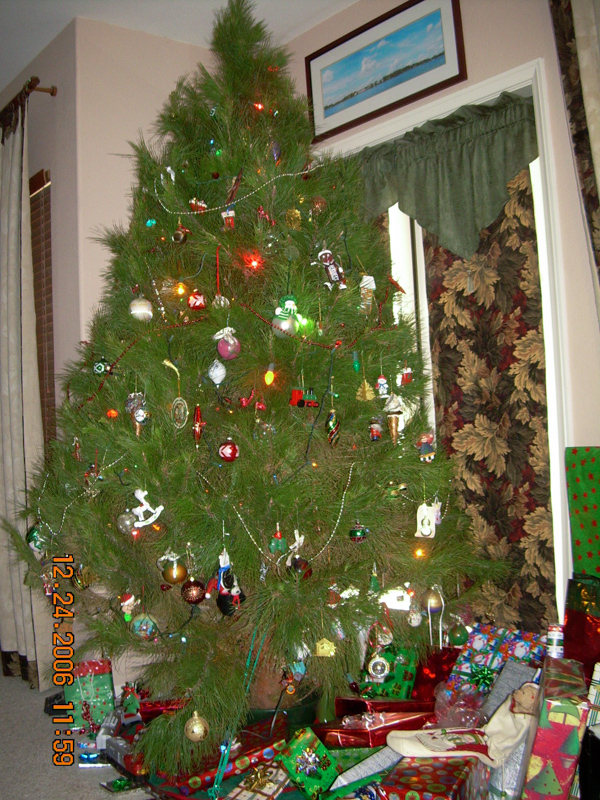 2006
Tie down straps have been used to support unruly crooked trees. They were a must with some of the behemoth trees.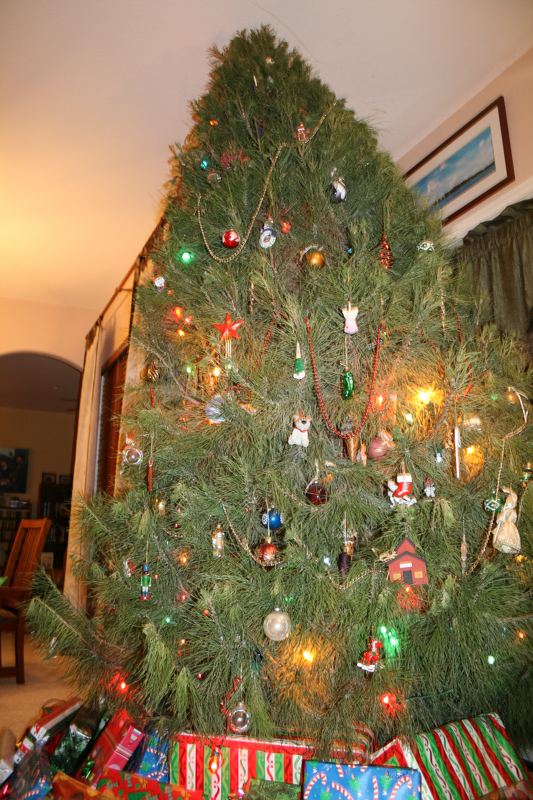 2008
There is no star on the top of my tree illustration because our trees never sport a topper. There simply isn't enough room for one. Over the years our ceiling has collected scars from raising a too tall tree.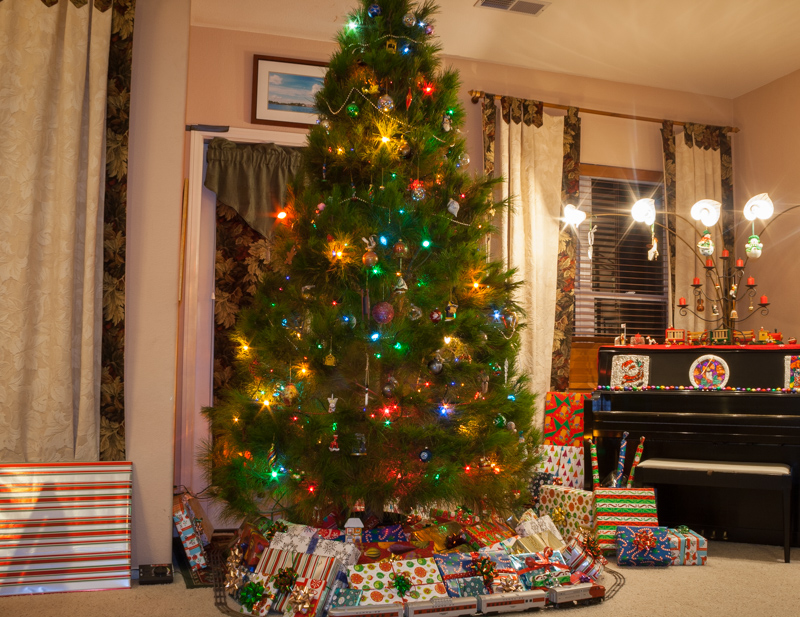 2009
Every Christmas the tree is the center of our celebration and our decorations. The family room feels complete with the tree in its annual place. The rest of the year that room feels a little undressed. The first post-Holiday week of January has at times felt positively empty – like a good friend had moved away across the country.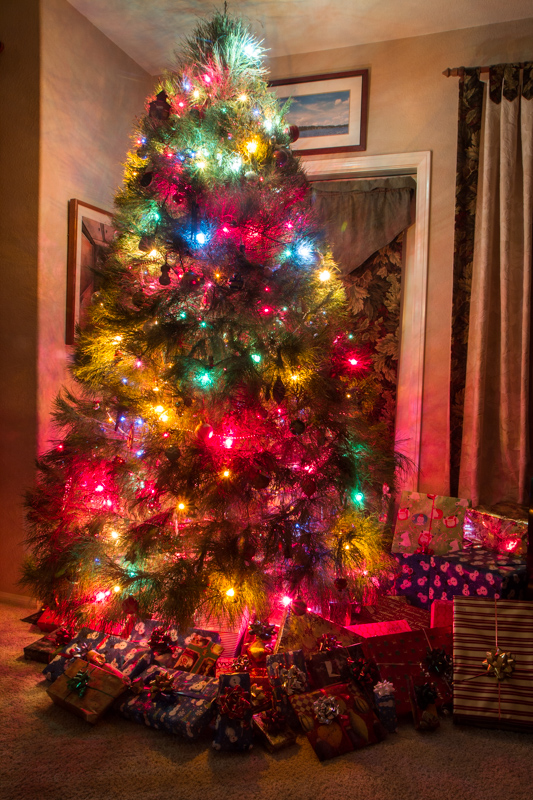 2012
I love the lights and the colored patterns that dance around the room. It's almost impossible to capture that energy in a photo, and one of the reasons I chose to illustrate it this year.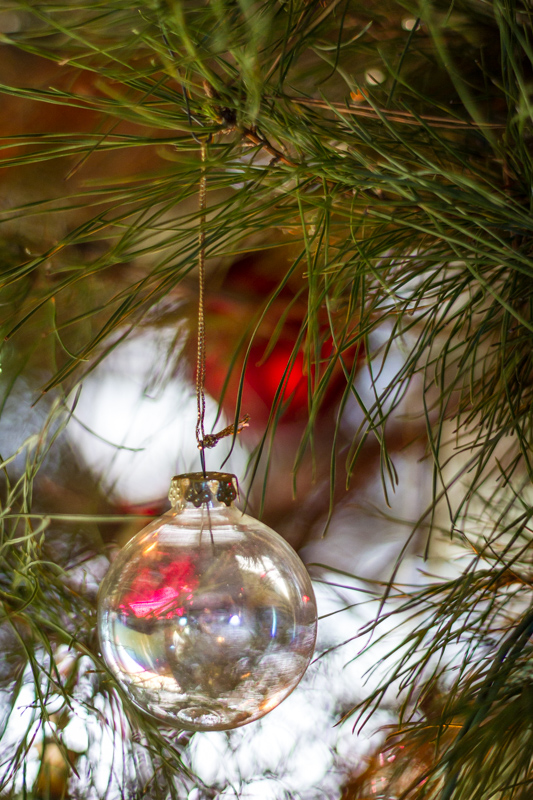 2013
Merry Christmas. I hope you spend yours celebrating your own traditions with the ones who matter most to you.