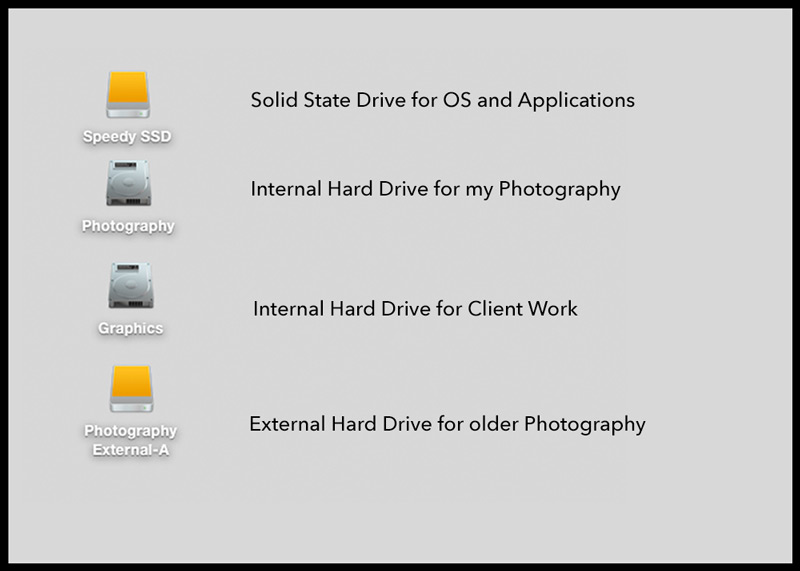 Your photos can be on any mountable drive with read & write permissions. They can't be on a thumb or jump drive, or a memory card.
Photos can be spread across multiple drives, including external drives, and drives that are offline. Once you import images from a hard drive, Lightroom remembers the drive even if it isn't connected.
Your photos should not be in the same folder as your catalog file. Remember the catalog is a brain, not a bucket. The catalog only has to know where the images live, it doesn't have to see them (until you want to edit the image, but we will save that question for later).
By default, Lightroom puts your photos in your Pictures folder when you Import from a memory card. The Pictures folder is a bad place to keep your photos, because the Pictures folder is on your startup drive, where your Operating System and applications live. Photos can be very large files. Sooner than later your computer will run out of space to run.
Ideally you should put your photos on a drive dedicated to housing your photography. This can be an internal or an external drive, or both as long as it is not your system drive.
My photo library is on an internal drive named "Photography", and an external drive named "Photography External-A". Eventually External-A will fill up and then I will add a new external drive named External-B.