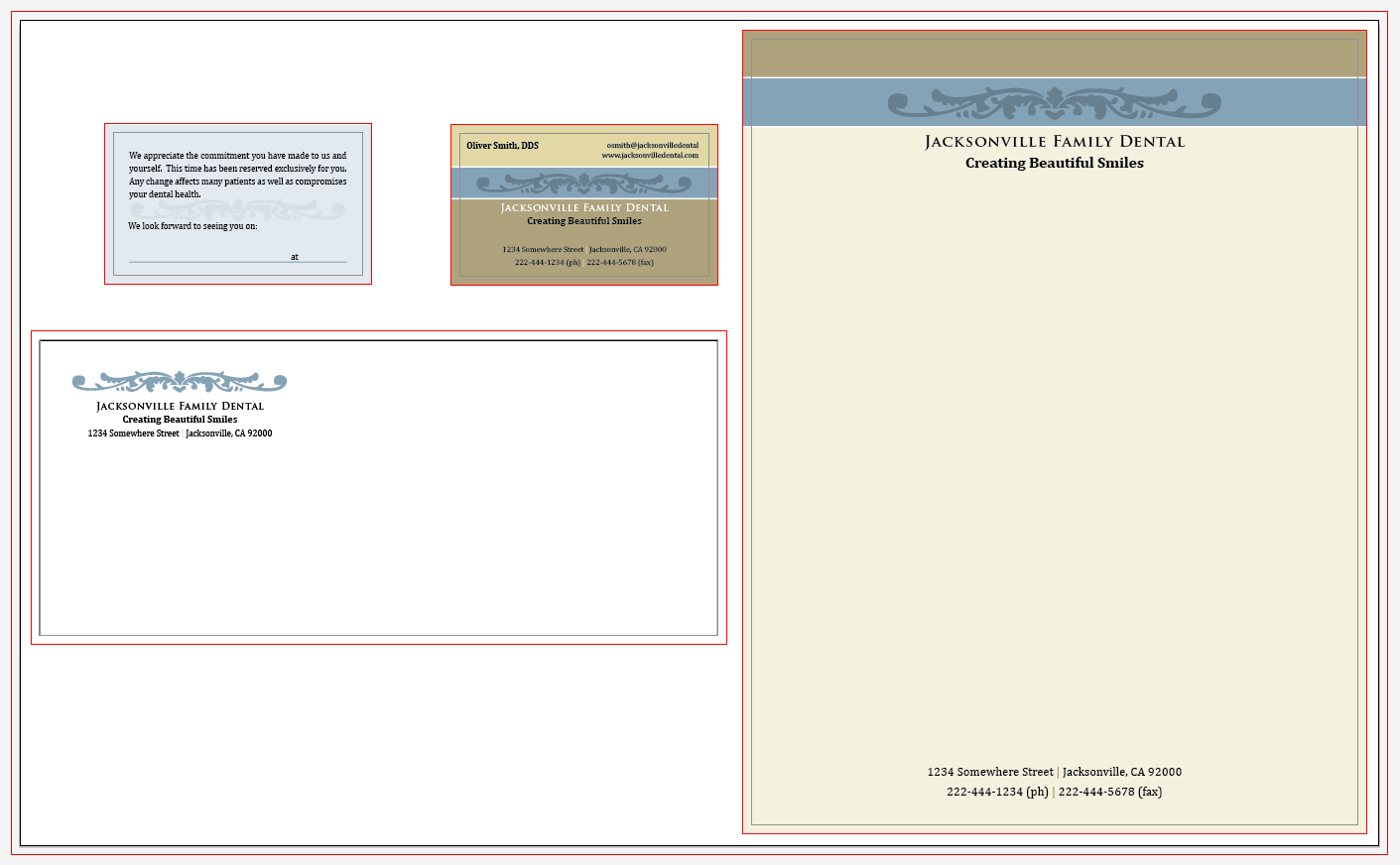 I use Illustrator's Align tools with every project. The Align to Artboard function is my favorite, because it is a fast and accurate way to center objects on a layout. To work correctly, Align to Artboard needs an artboard that is the same size as the layout. This is a really good reason to embrace the multiple artboard work flow.
With mulitple artboards it is possible to create a branding package with a two sided business card, letter head and envelope design all in the same file. Each artboard can have a unique size and be positioned anywhere in the workspace. The mulitple artboard workflow gives you the power of Align to Artboard tools and the flexibility of a single workspace. For example, when working on the business card design the Align to Artboard tool will align to the 3.5" x 2" artboard. When working on the letterhead design the Align to Artboard tool will align to the 8.5" x 11" layout.
With multiple artboards it is easy to proof everything on a single large page. Just add a large artboard over all of the smaller artboards. In the print dialog put the large artboard number in the page range. You can create a single page large pdf file by doing the same when saving the pdf.
This example is created with five artboards. Artboard number 5 encompasses artboards 1 – 4 and is used to print all four designs on a 17″ x 11″ proof sheet.

Read Illustrator Multiple Artboards Part 1 here.