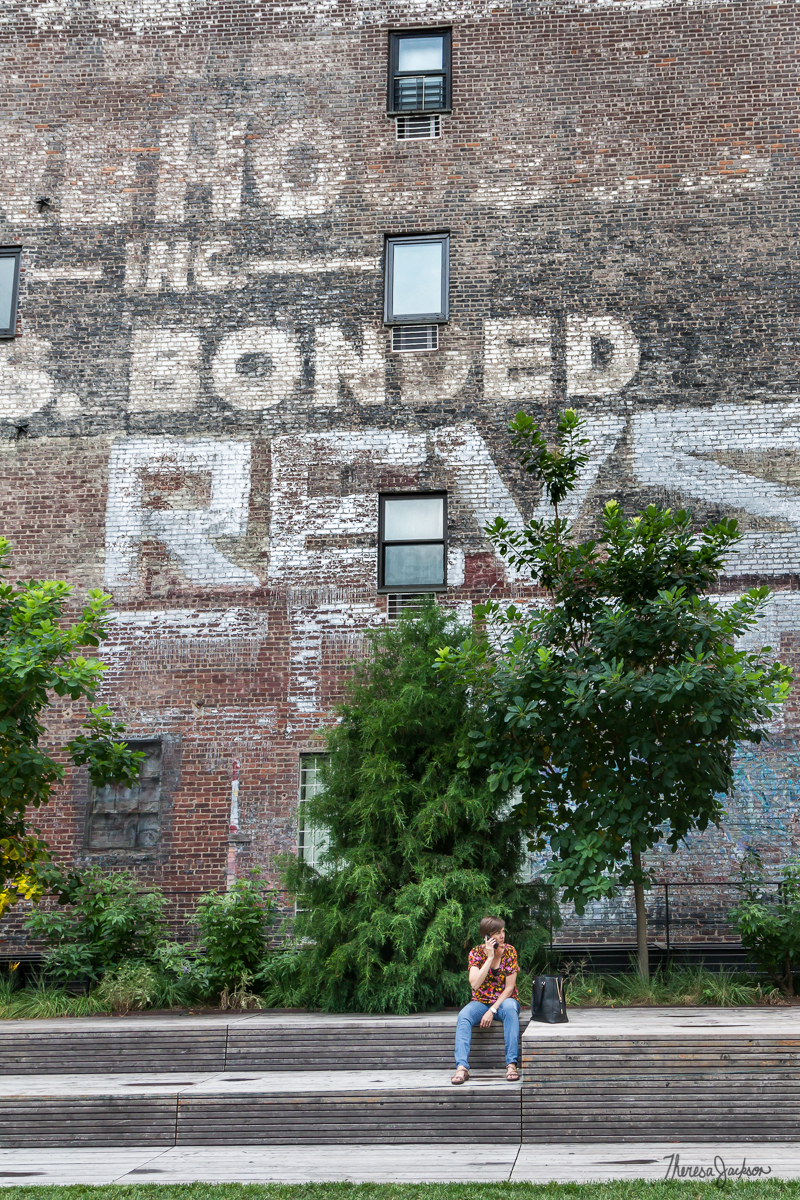 I am not in my comfort zone photographing people. It feels too voyeristic. Though I enjoy meeting new people, especially those who are different than me, I am never interested in someone else's business unless they invite me into it.
New York is full of all varieties of peple, and I did try to capture a few of them. Mostly I photographed people from a comfortable distance where I could observe how they fit into their environment.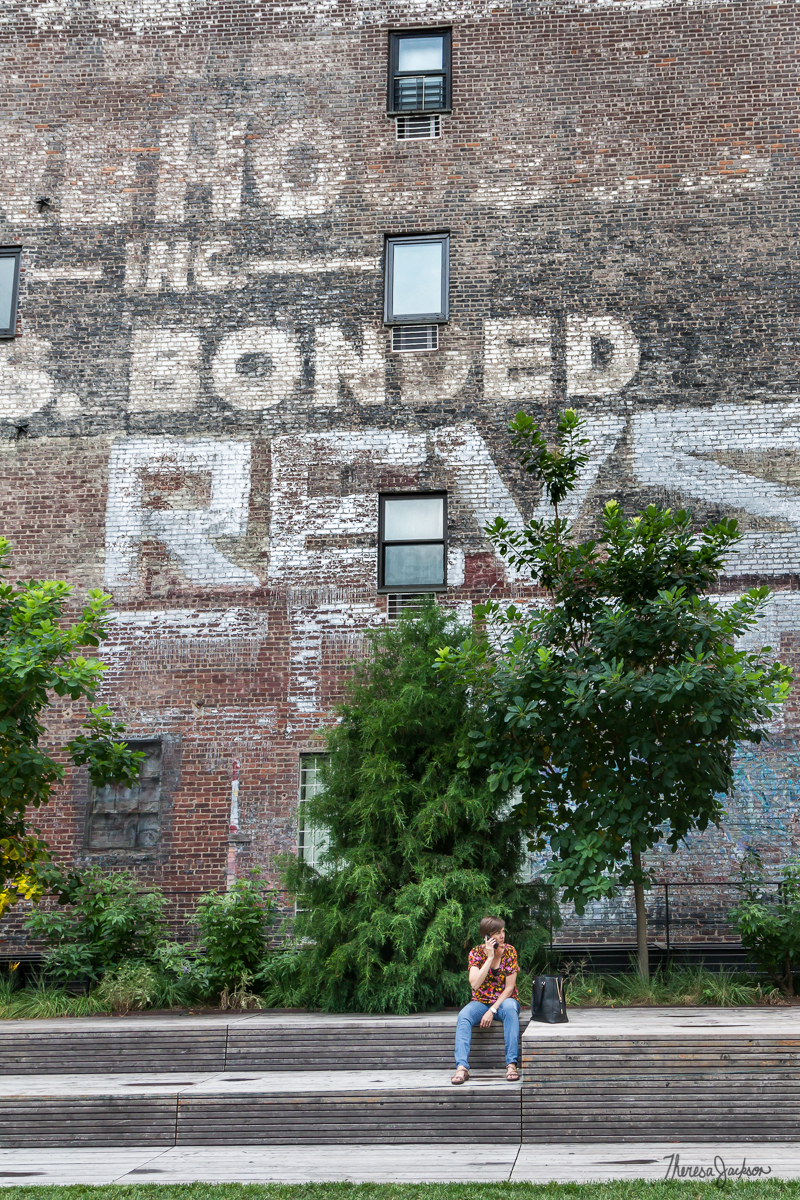 I found this woman casually talking on her phone in the High Line Park. I'm guessing she is a local who has spent hours here, perhaps most of them on the phone. I was very comfortable photographing her because she was completely unaware of me.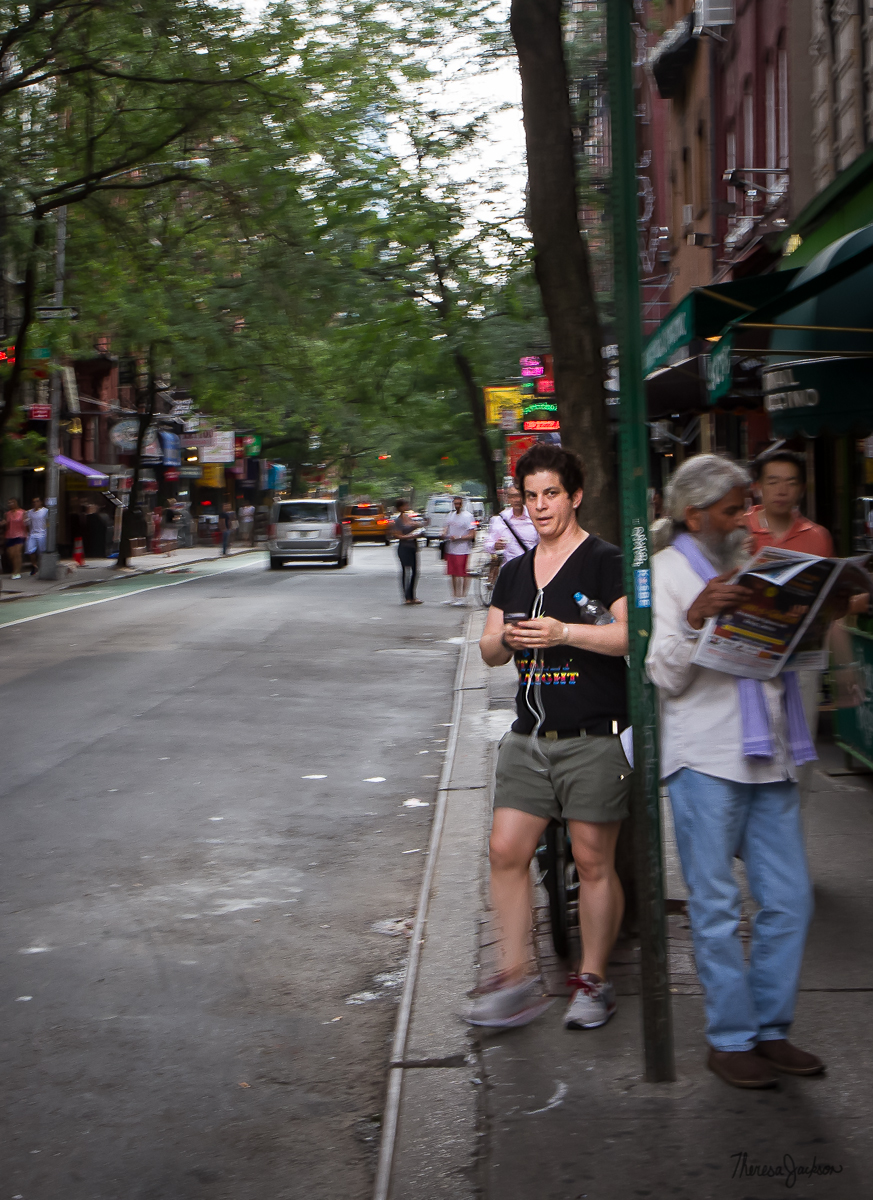 Seen in Greenwich Village.
I wasn't comfortable photographing this guy. I don't like the distrustful way he is looking back at me. I think he was heading out for a jog, but he's got the wrong kind of shorts on. Maybe he's a grad student at NYU studying Greek Philosophy, or Ancient Religions, or? I think his shirt says "Totally Straight".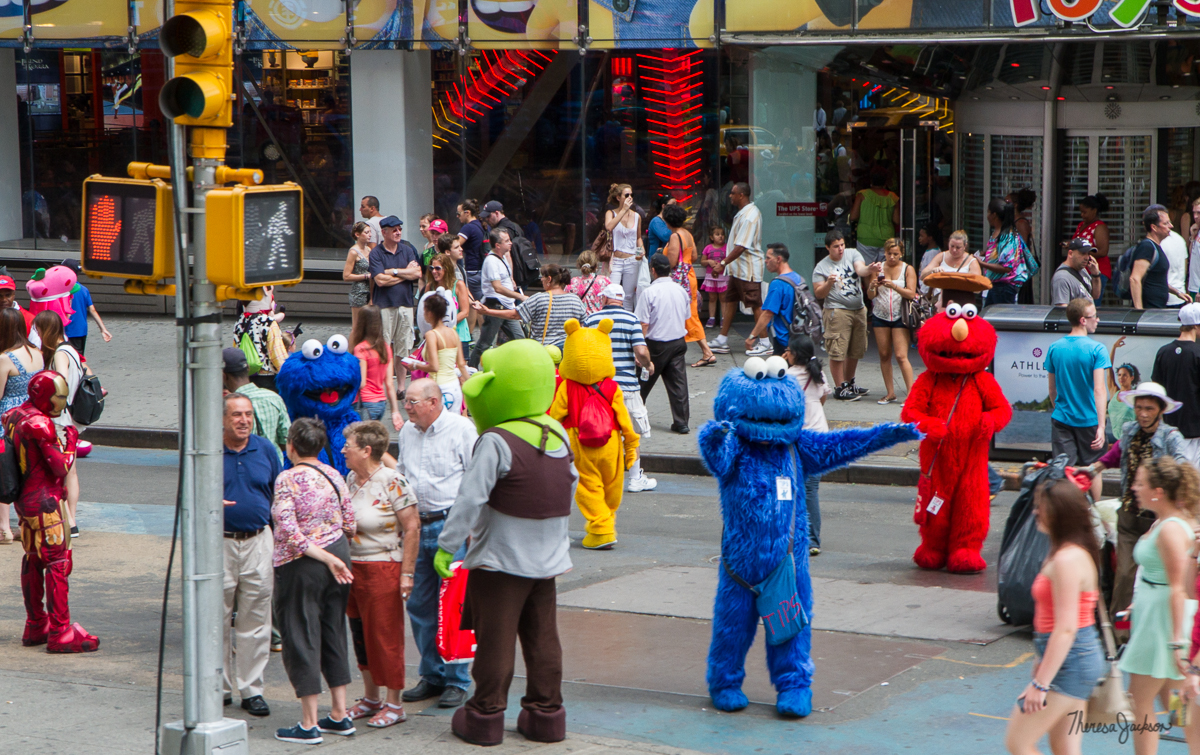 Times Square is a completely different and unreal world, a carnival of costume characters and curious tourists. It reminds me a lot of Hollywood Blvd. Both places are good for people watching, but not much else.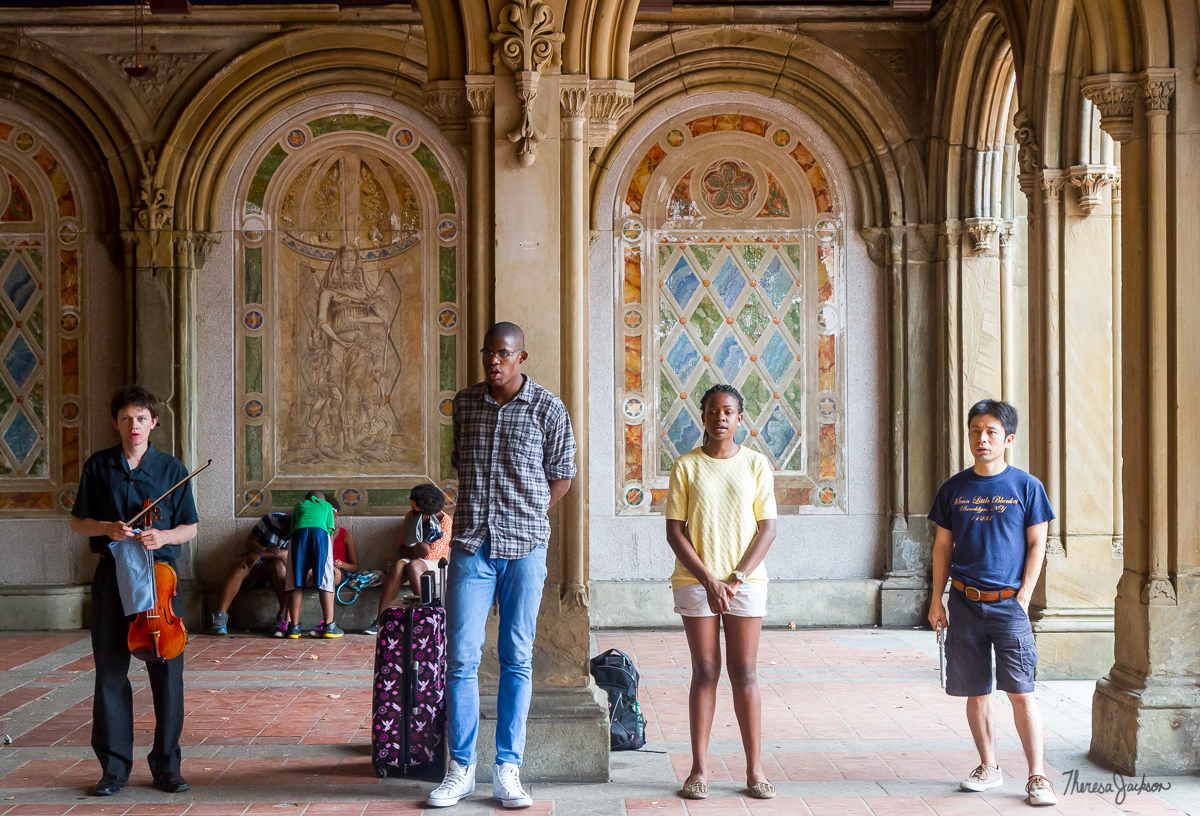 We heard these four musicians in Central Park. Their sound was rich and beautiful, and transformed the space they sang in.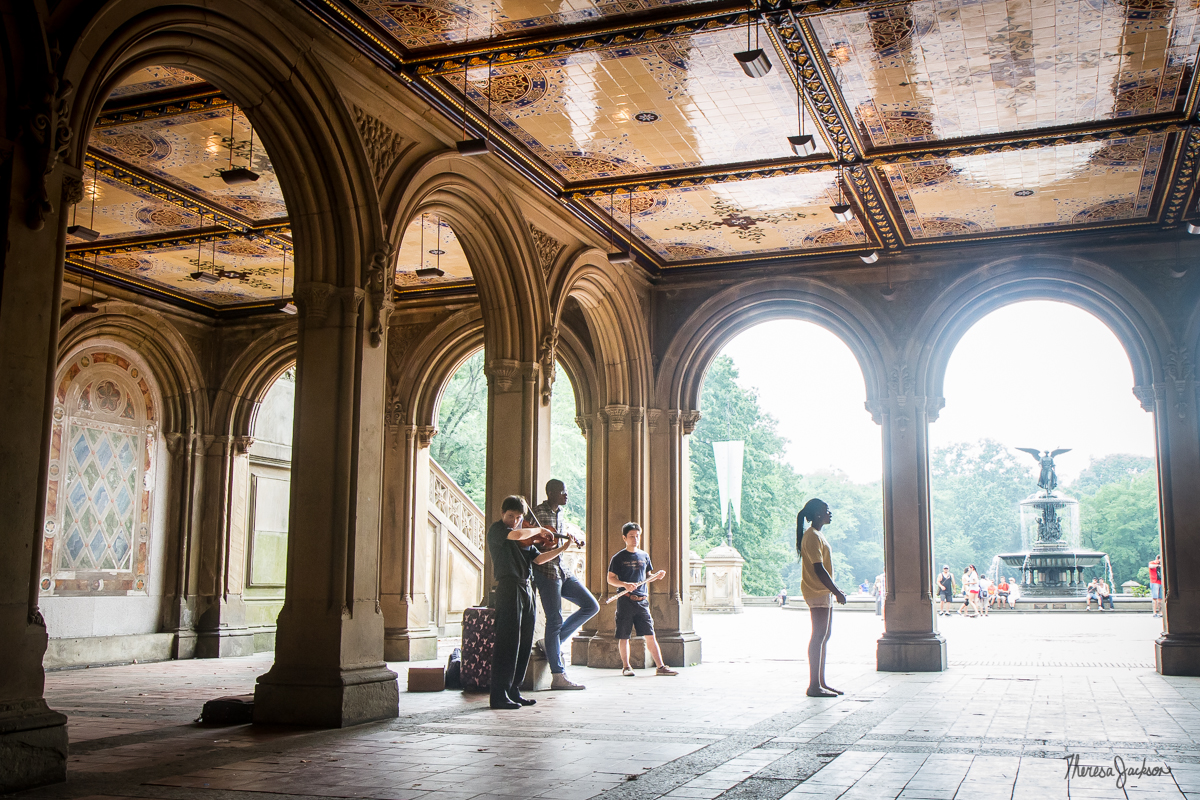 I wish I had recorded some sound.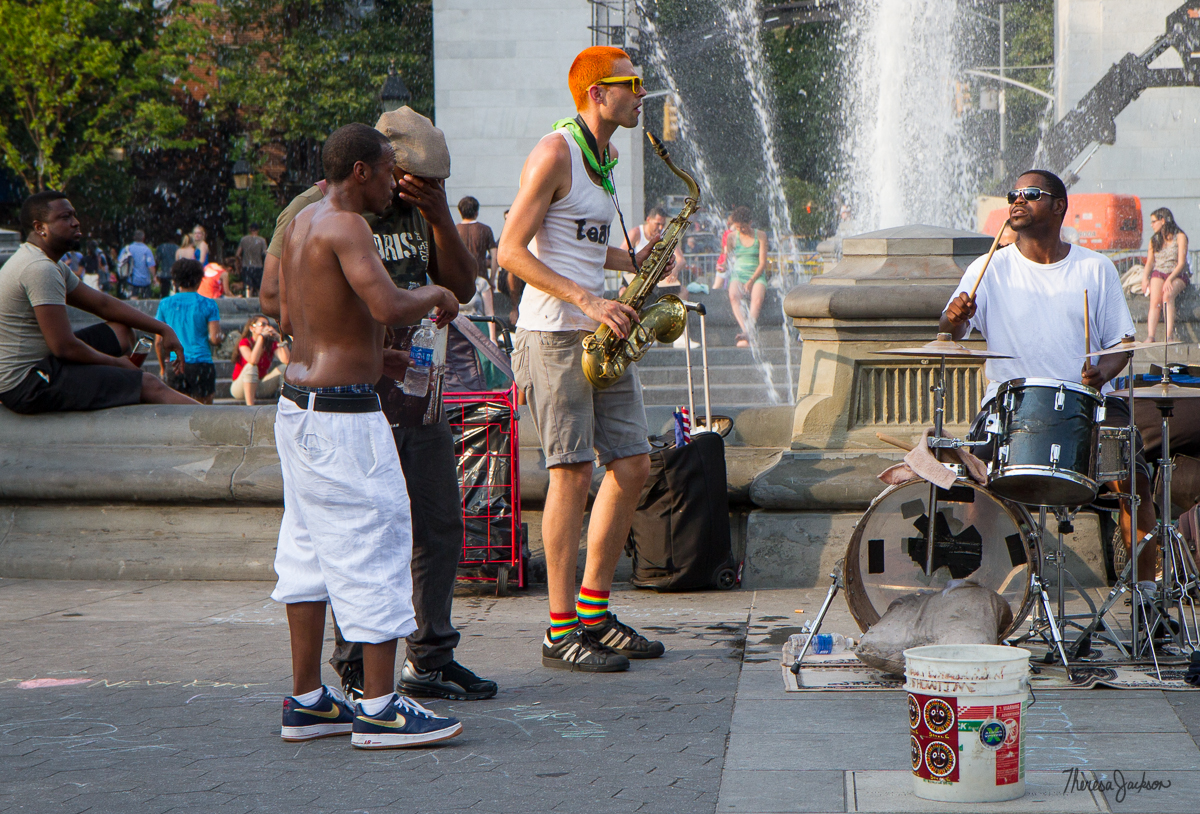 These musicians create a completely different sound in Washington Square Park.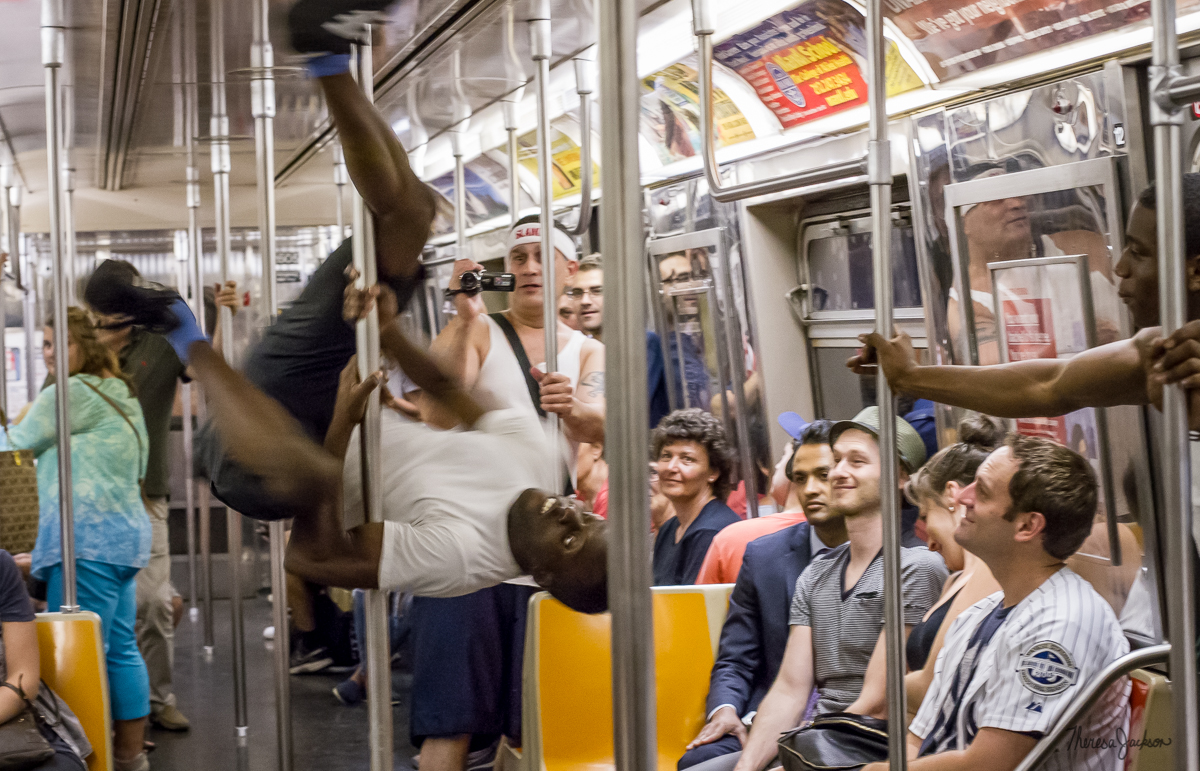 We witnessed this on the subway ride back to the city after a Yankee game. The "pole dancer" performed a not very good break dance act, presumably to make a few bucks.
I love everyone's expressions, especially the guy with the video camera. The suit wearing guy looks unimpressed though. Maybe he's seen this act a few too many times.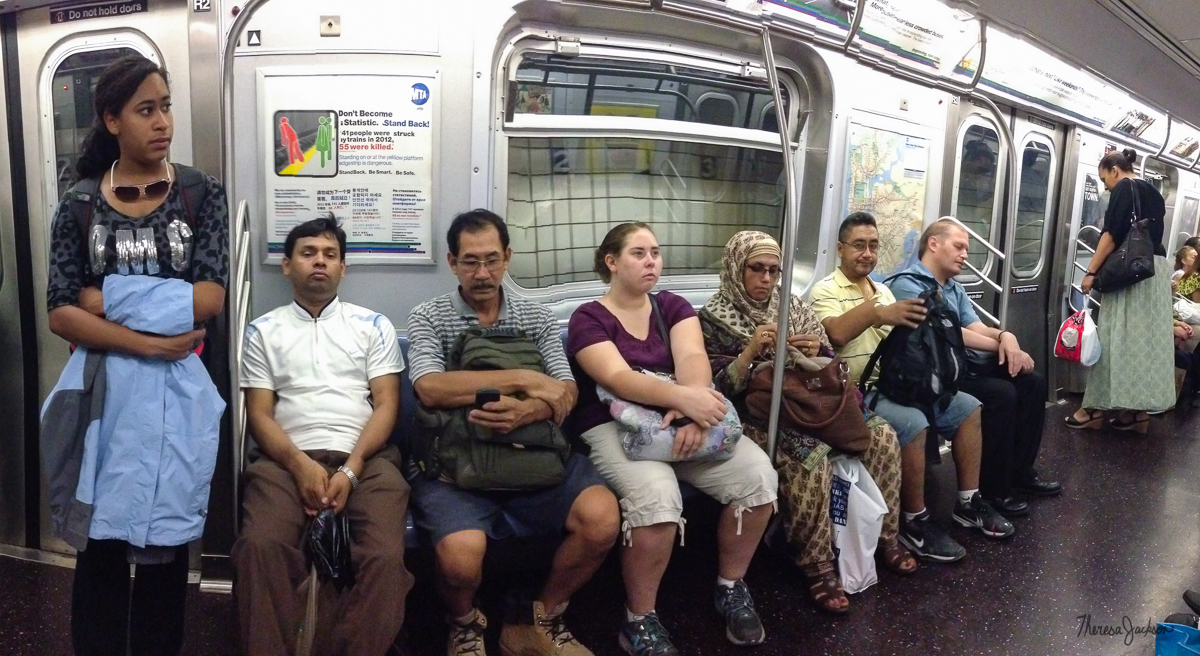 I love the diversity seen on the subway, but I just couldn't bring out my DSLR to photograph the people. This image was captured with the iPhone pano feature. I love how my iPhone allows me to take pictures where I would otherwise feel too insecure.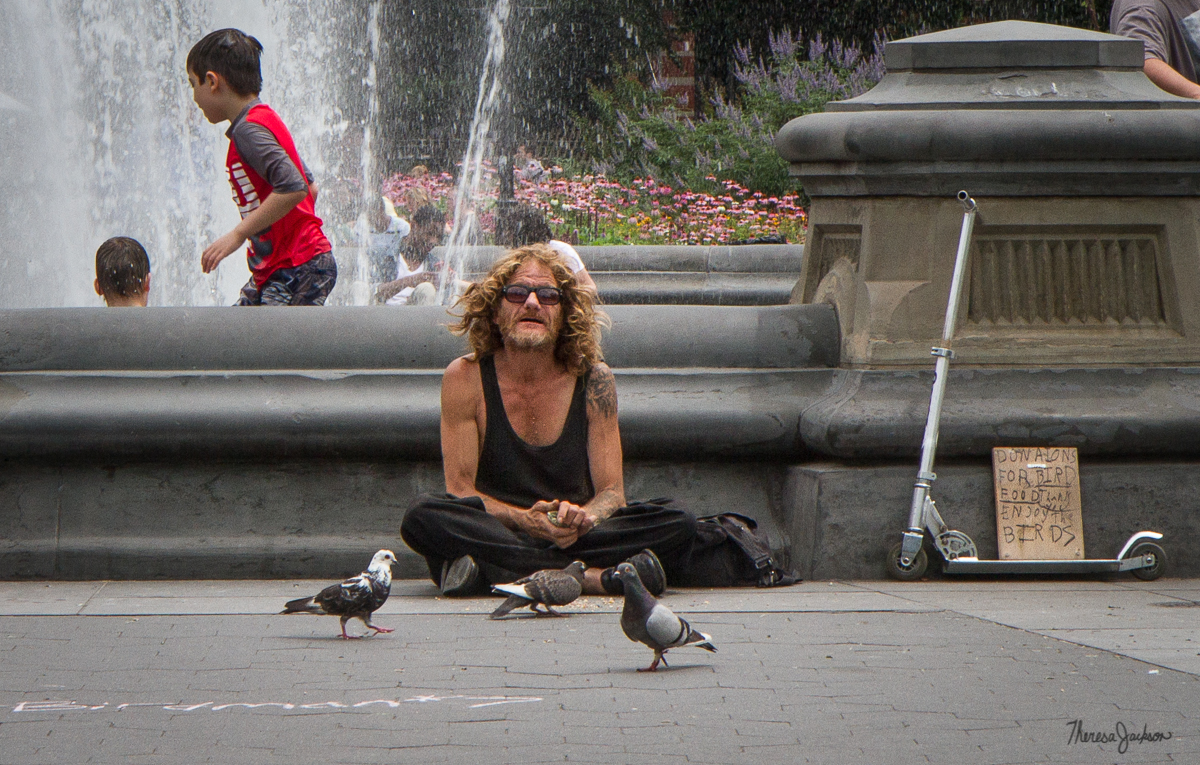 This is Larry. He cares for the pigeons in Washington Square Park. His rise from convicted murderer to bird lover is well documented online. Just google "Larry the Pigeon Guy from Washington Square Park".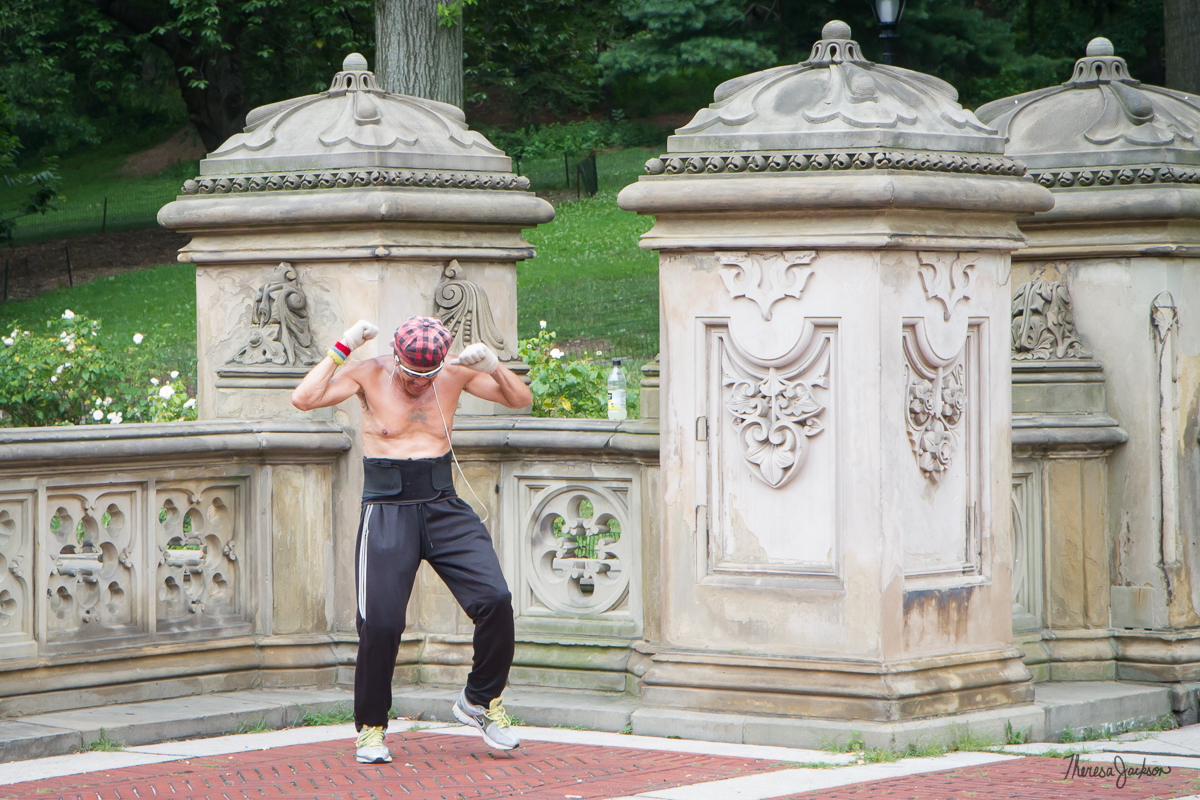 There are plenty of characters in New York. I found this old guy shadow boxing in Central Park for personal fitness, not for tips. He was completely oblivious to being watched, but I still felt guilty taking his picture.