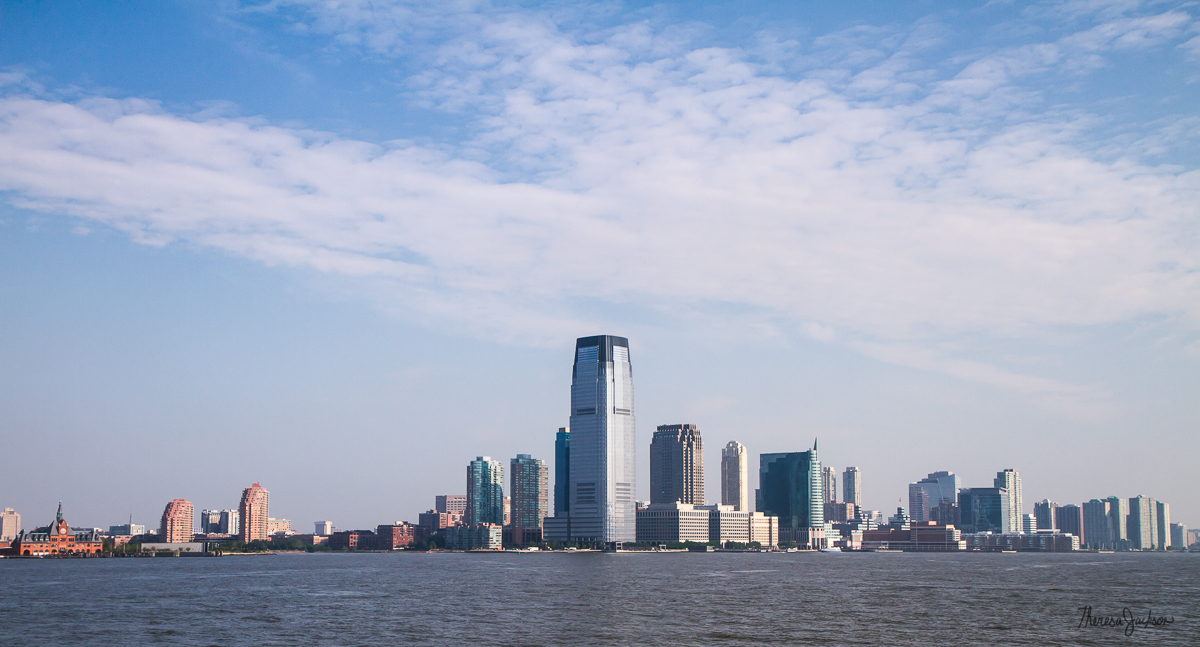 Liberty Island suffered significant damage from Hurricane Sandy on October 29, 2012. The Island was closed for repairs until July 4th, 2013. We were fortunate enough to visit five days after the island reopened. Everything was clean, and polished, and looking brand new. Even the grass looked perfect. Lady Liberty shined in the morning sun, not showing a day of her 100 plus years.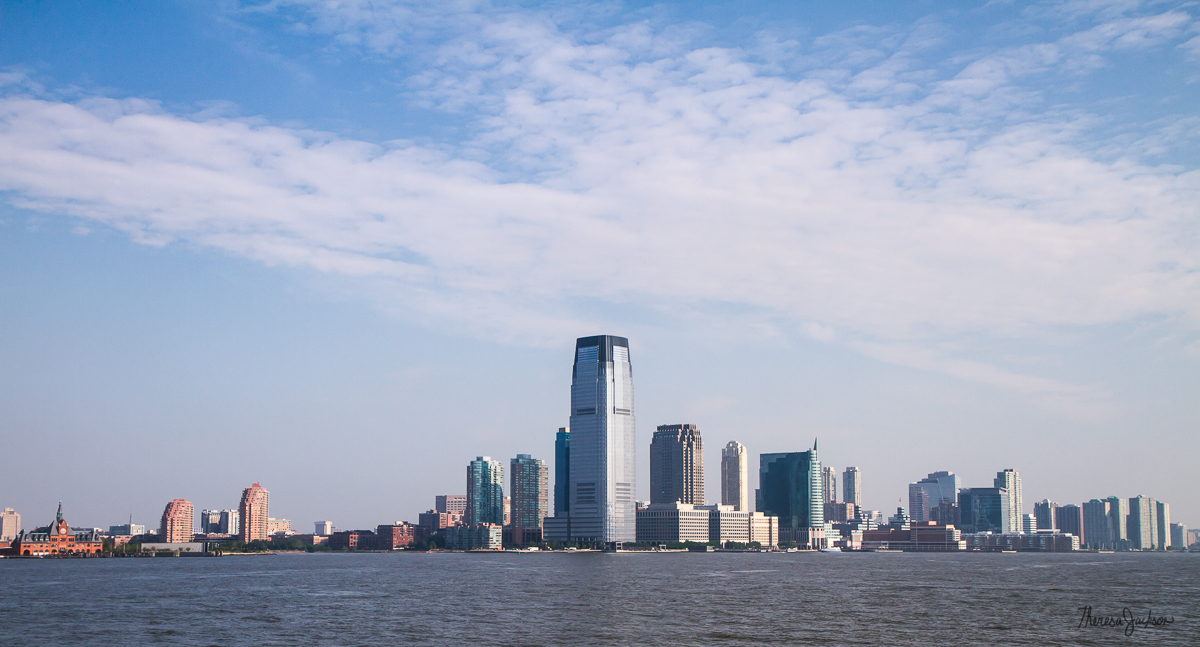 The boat ride over to Liberty Island is a treat in itself. The view back towards Manhatten is spectacular, even with a little morning haze.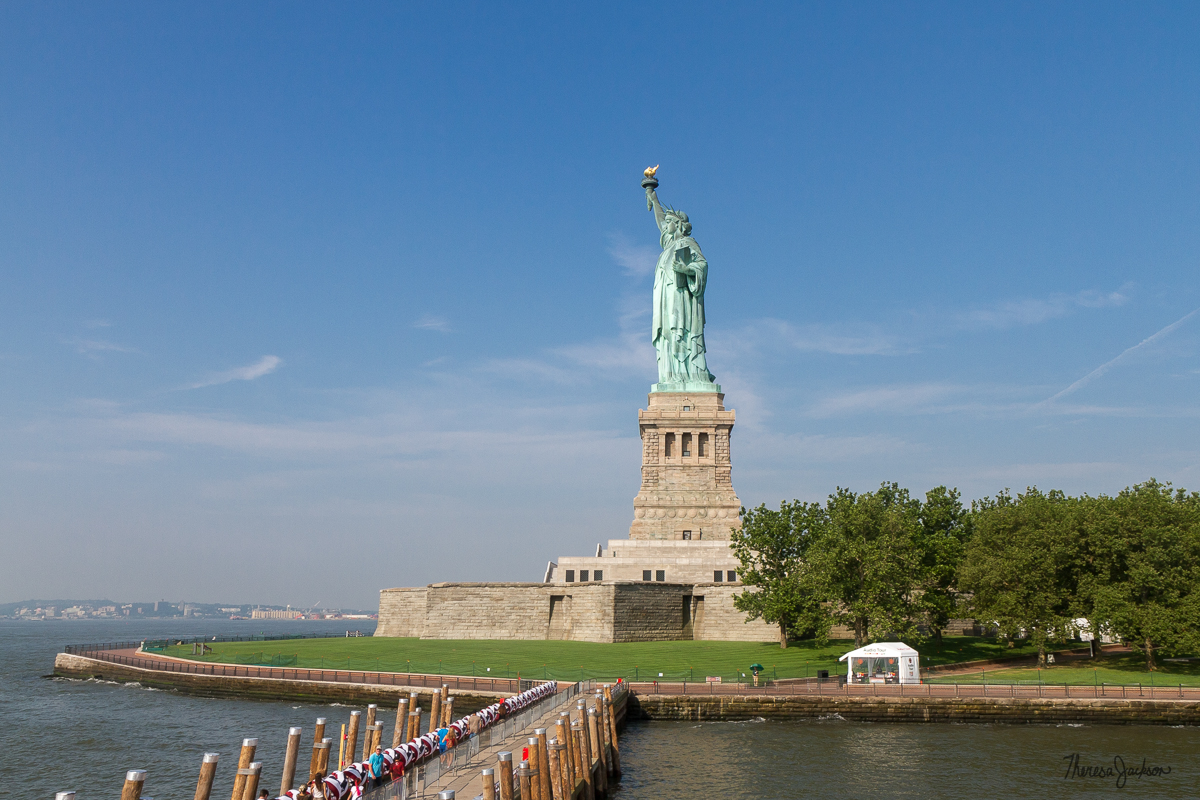 Seeing her for the first time was breathtaking. I wasn't in any big hurry to leave the boat because the view from the top deck was perfect. I love how the people on the dock look so small and give a sense of scale to just how big the Statue of Liberty is.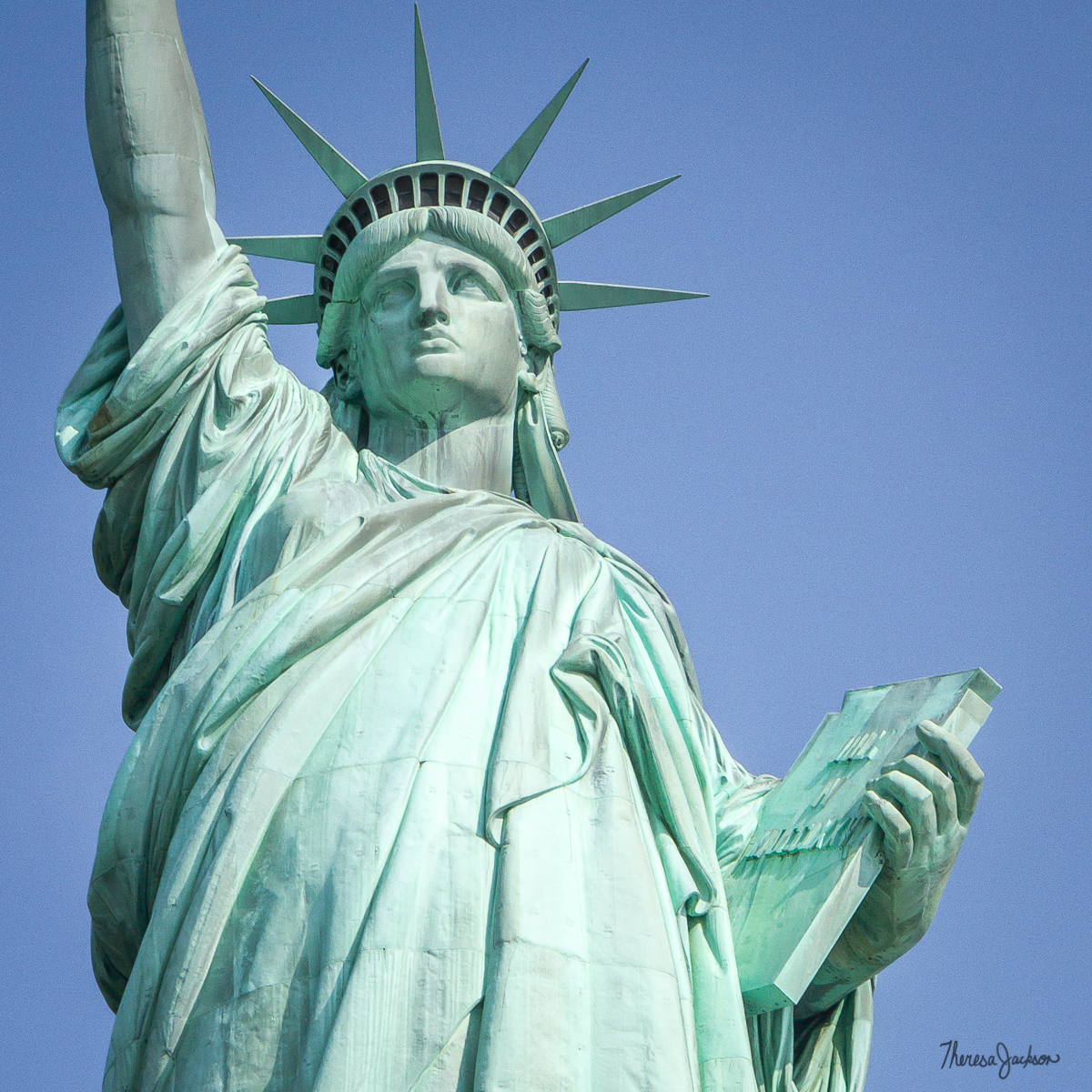 We walked around the island and I took pictures of her from every angle. I'm so glad I did because I couldn't truly appreciate all of her wonderful details until I got home and examined my photos. I especially love all the wrinkles and folds in her gown.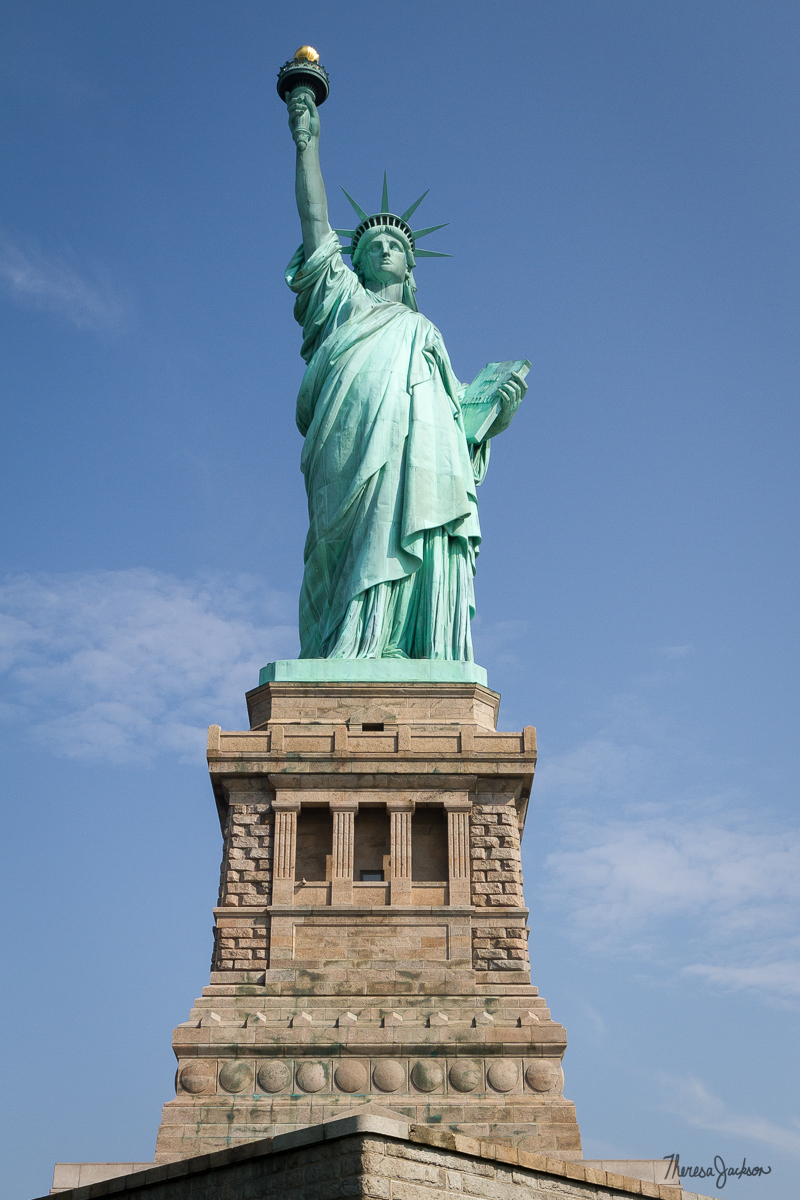 I waited patiently to get the spot for this direct front view photo. There was another tourist taking up the space and snapping photos for way too long. I wonder if he captured anything as nice as this one.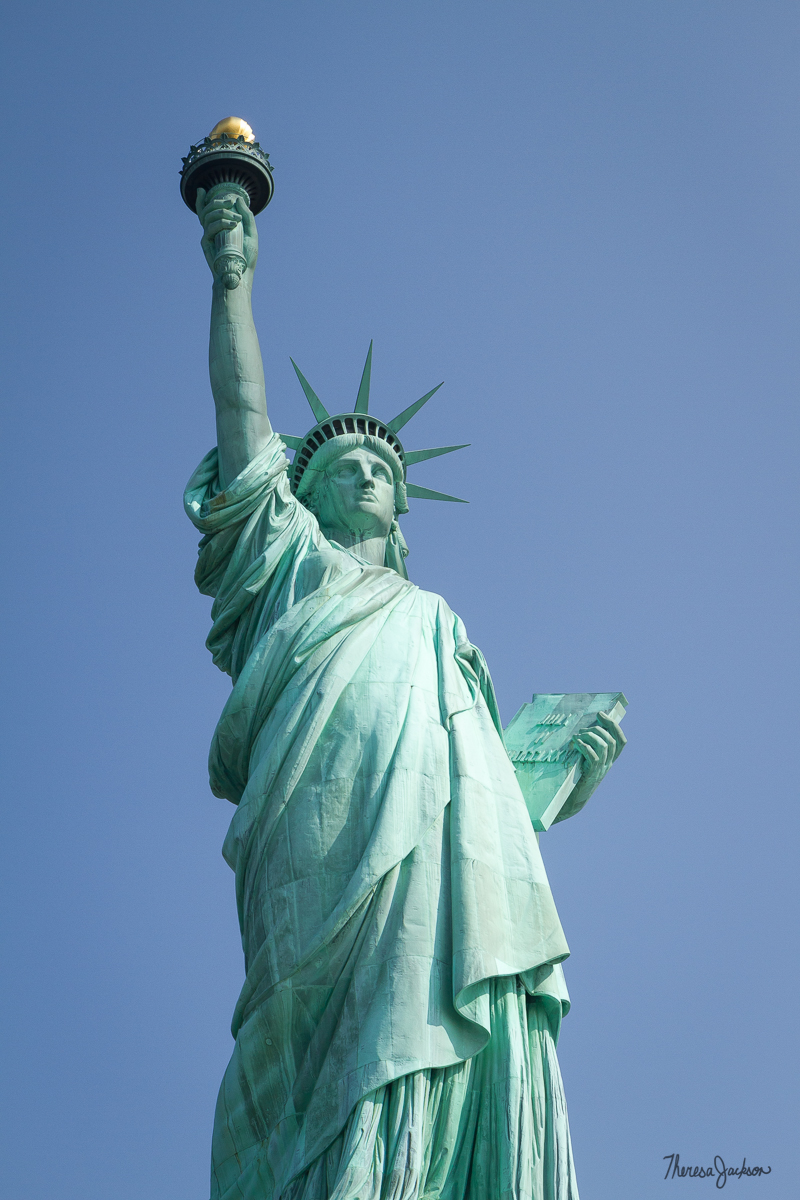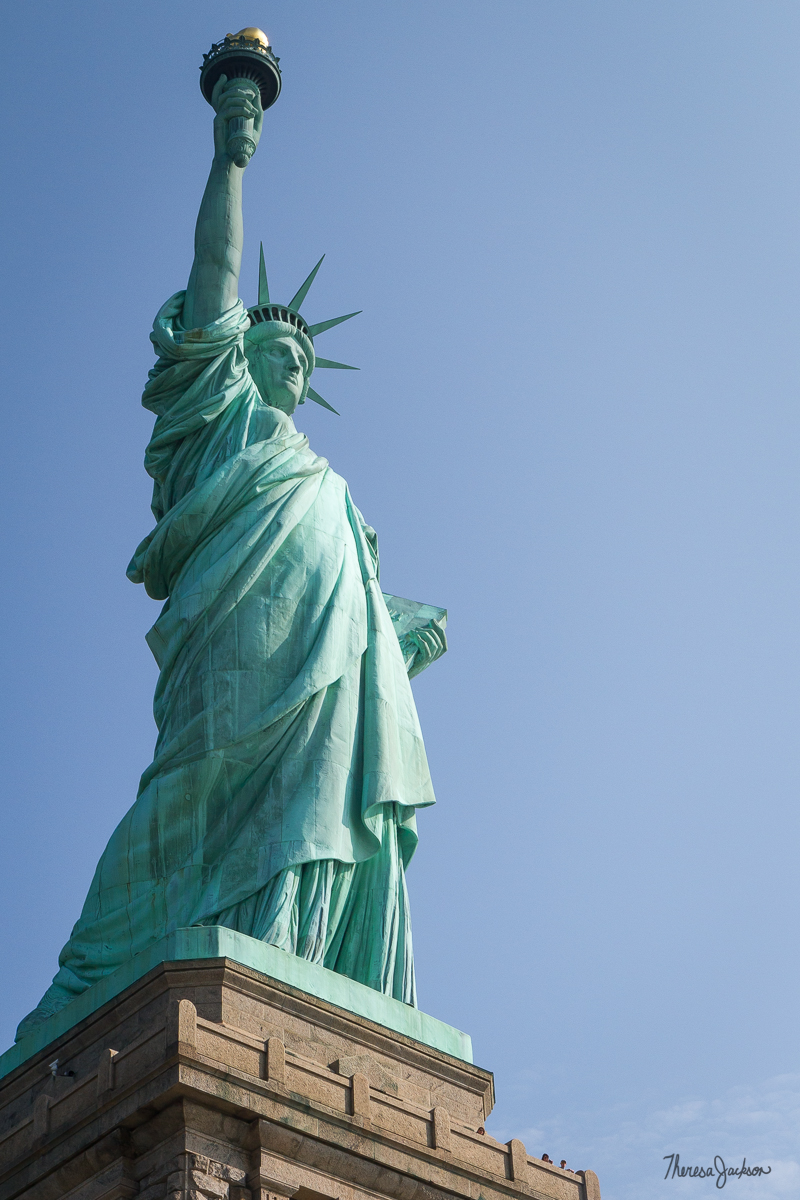 She looks magestic from every angle.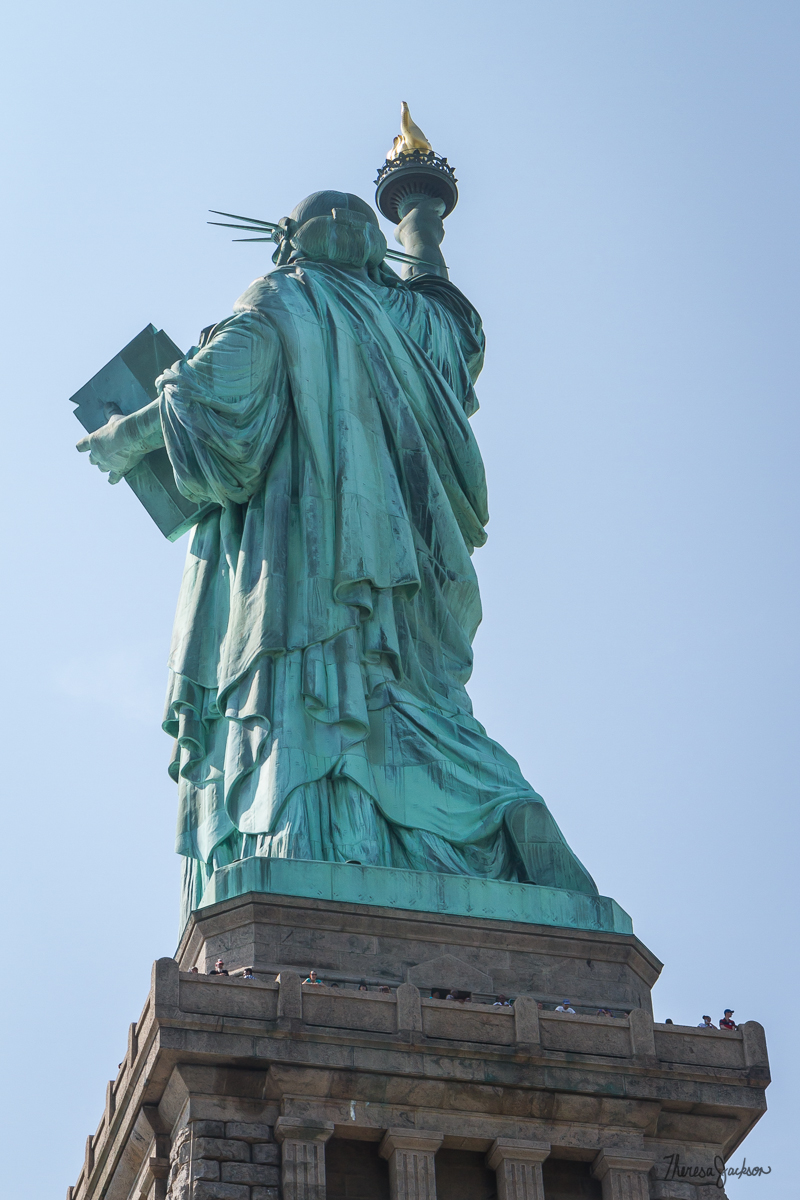 I love the textures in this back side view. I also love seeing heads of people standing on her base. Without seeing the people, it's impossible to imagine her size.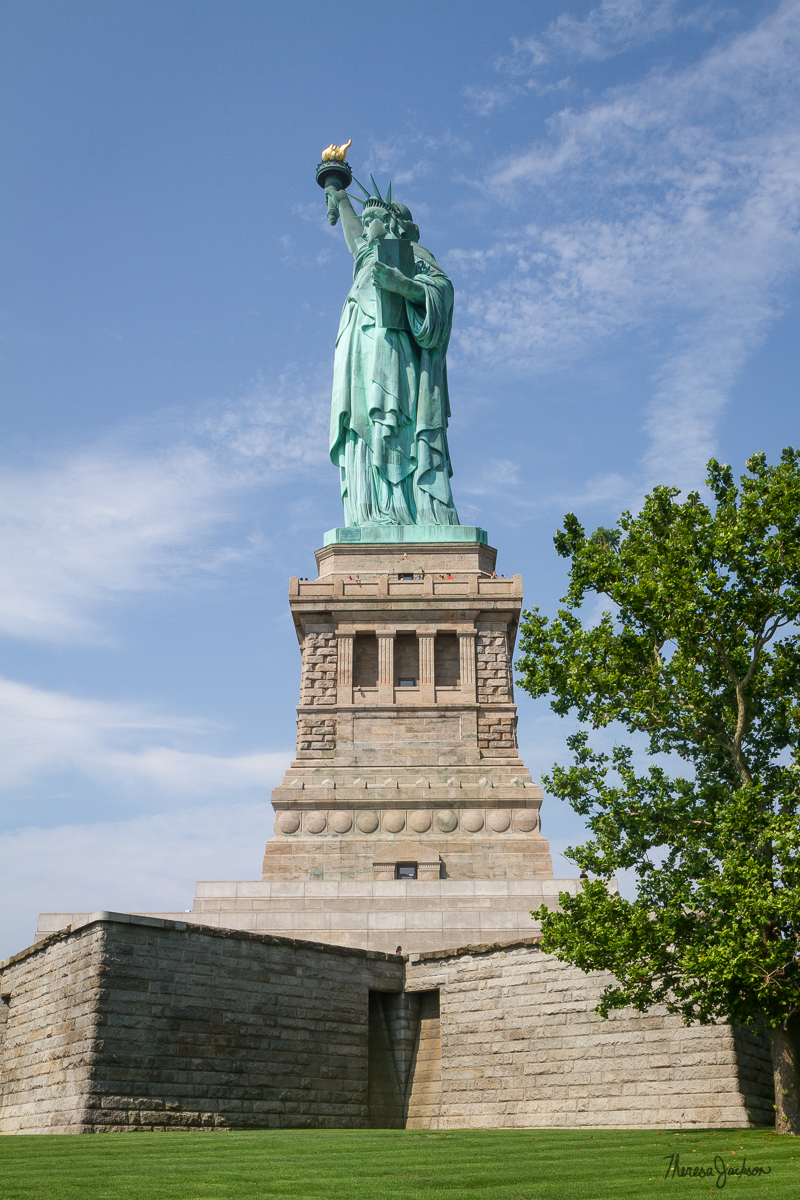 Proof that even the grass was perfect. I wonder how long that lasted.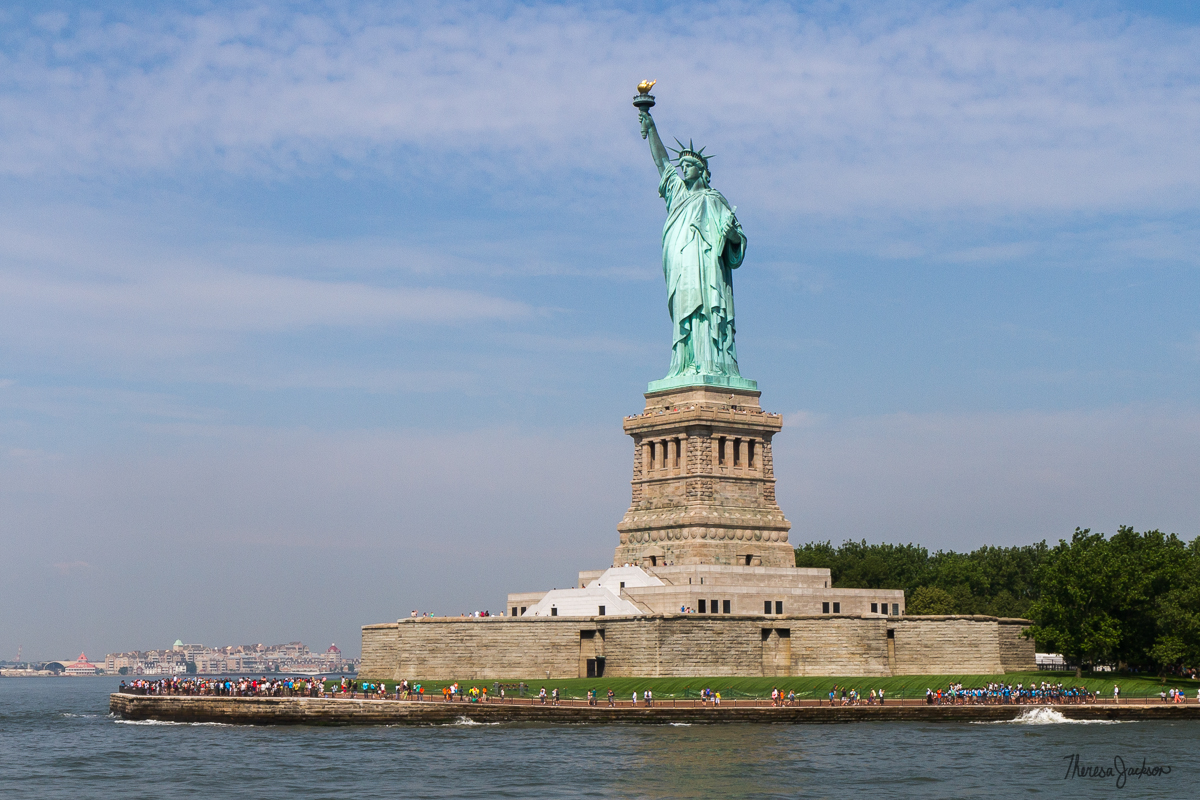 I kept snapping pictures as we floated away, hoping some day that I can come back for another visit.