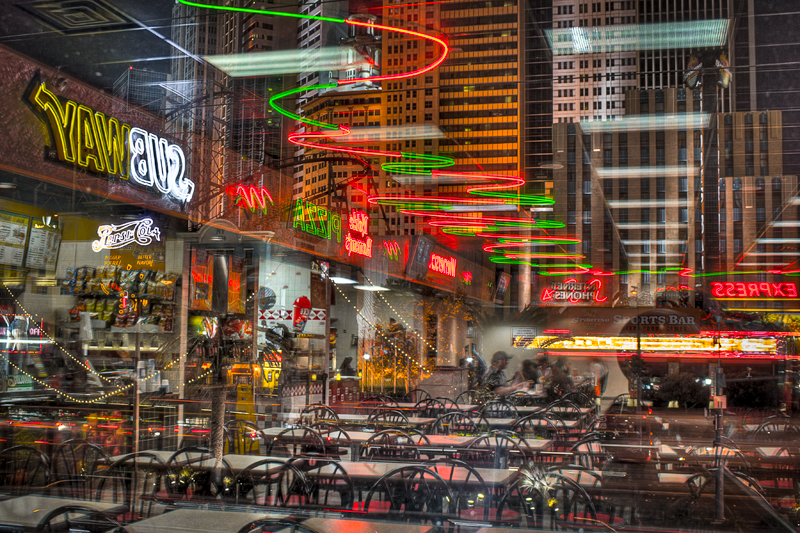 I have four images in the PAG show Passions. This is the first time I am showing a body of work. It took a long time, and a lot of thought before I decided to participate in this show. The show theme didn't spark any immediate ideas. I couldn't see how any of my work or interests related to the theme Passions.
One evening, while editing some images from Las Vegas, I saw my passion rather clearly. I didn't find it in the Las Vegas subject matter. I found it in the strong compositions and rich colors I saw in my images. I love photographing Las Vegas because it offers I everything I am passionate about, composition, color and texture.
My Passions Images
All four of these images were shot last fall in Las Vegas. The images are HDR processed in a way to enhance the colors and textures without screaming HDR. I like to capture a surreal look that is both familiar yet mysterious. All four of these images accomplish this in different ways.
Fast Food Reflections
This image is taken from the inside of a Subway restaurant looking out the windows towards the City Center and New York New York Hotel. The interior lights reflect in the windows creating a colorful scene. My camera's reflection can also be seen in the lower right of the image.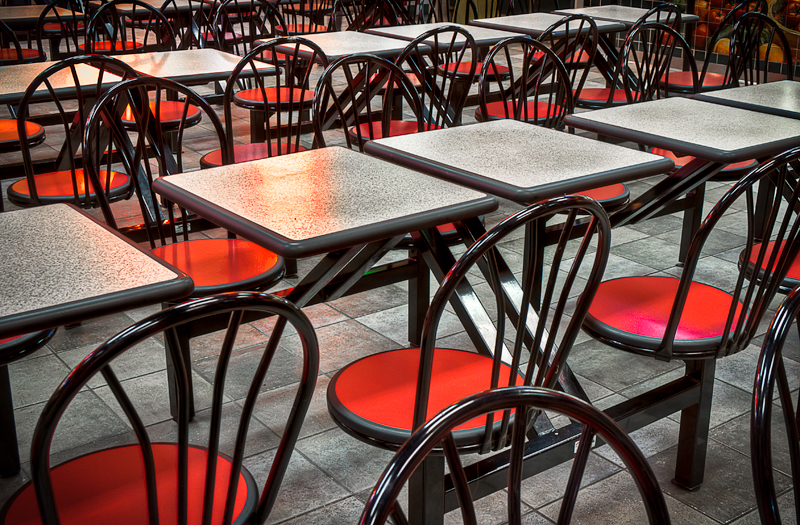 Table for Ten
Table for Ten and Fast Food Reflections work well together as a pair. Both images were shot in the same location and at the same time, but the first is chaotic and complicated, while Table for Ten is calm and orderly.
Moon Over Paris
What can I say about this one? The moon really did sit over Paris with the colored lights reflecting on the Bellagio fountain waters. It's a pretty scene with rich colors and I like it.
Mini Manhattan
This image is from the front of the New York New York Hotel. It was shot during the middle of the day, but color corrected to create a moodier feel. I really like the composition and the surreal sense of space and size. I accomplished this with tight framing that cropped out familiar clues like people, stairs and light poles.
The Passion show runs through March, at the Vista Wellness Center. The show includes work from 12 PAG artists.
Chiropractic Rehabilitation
Wellness Center
115 Main Street
Vista, CA 92084
Hours: 9-6 M-F 9-10 Sat