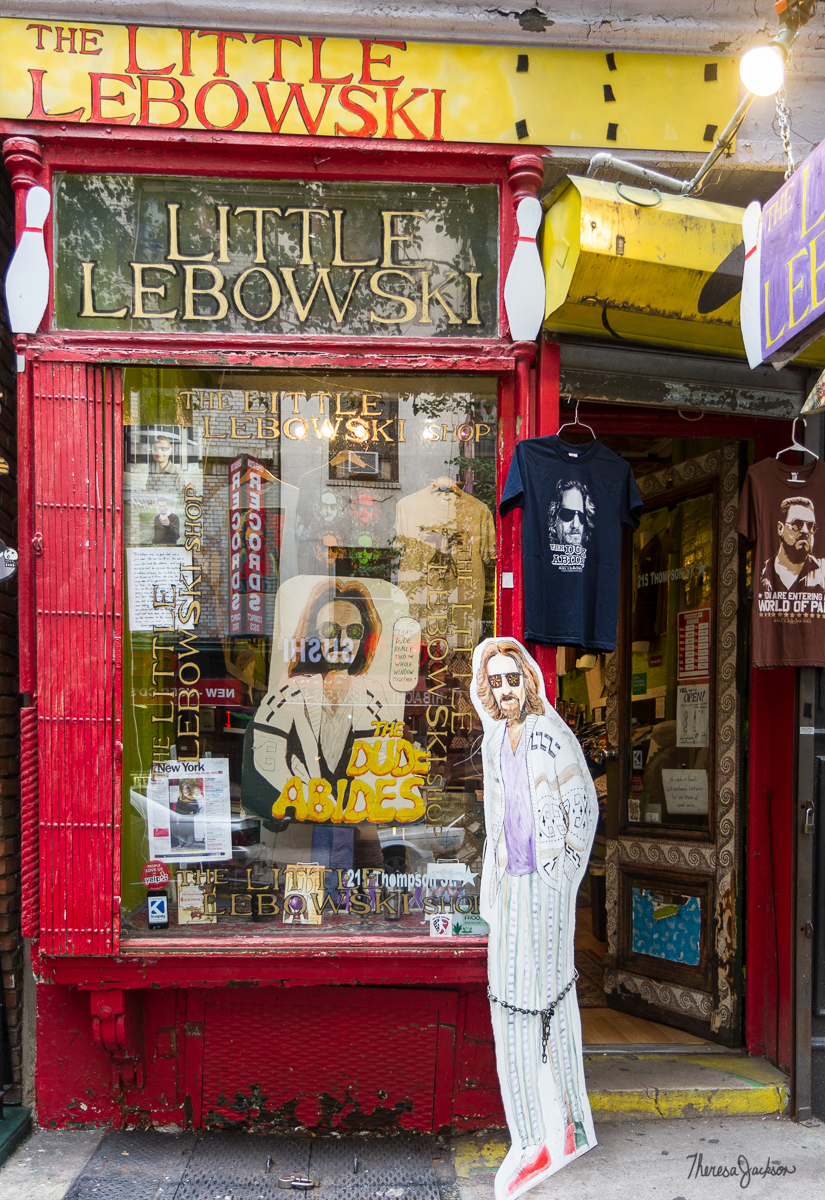 These are the kinds of photographs I enjoy taking the most.
NYC is a huge, complex, busy place and it requires a wide angle view to capture a sense of the place and space. Being that it was my first visit, I mostly focused on the wide view, but photographed a few finer details too.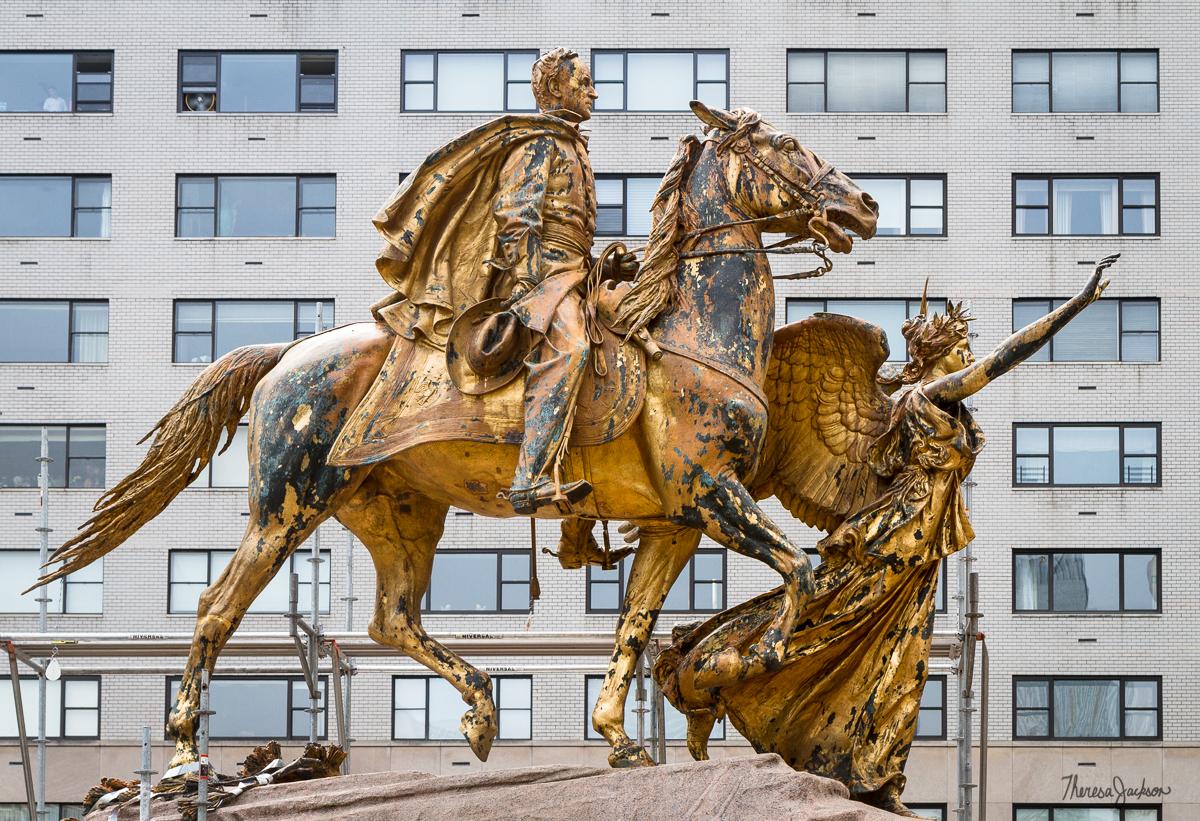 This is Sherman's Monument, Goddess of Victory, about to undergo badly needed restoration.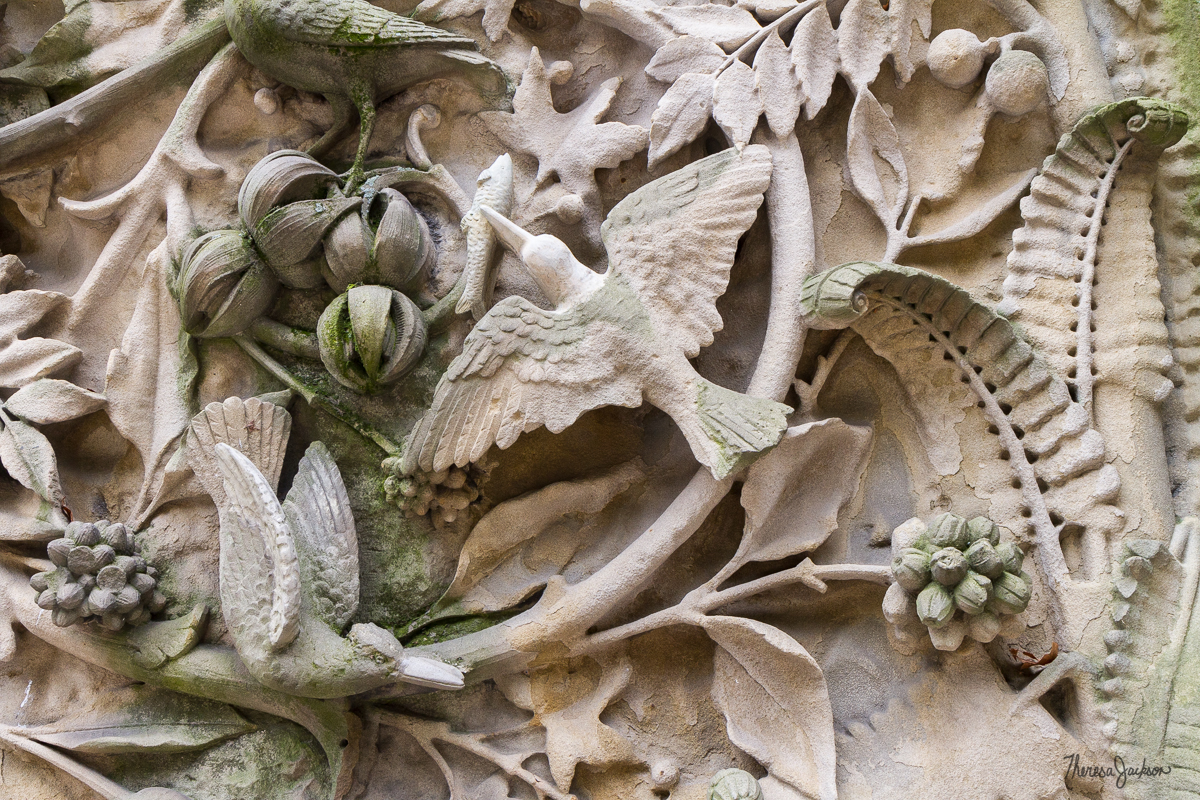 Inside of Central Park, the Bethesda Terrace Stairs are adorned with very detailed sandstone sculptures. Unfortunately the sandstone is very fragile and has not aged gracefully. If you look close, you can see where repairs have been made to the bird heads.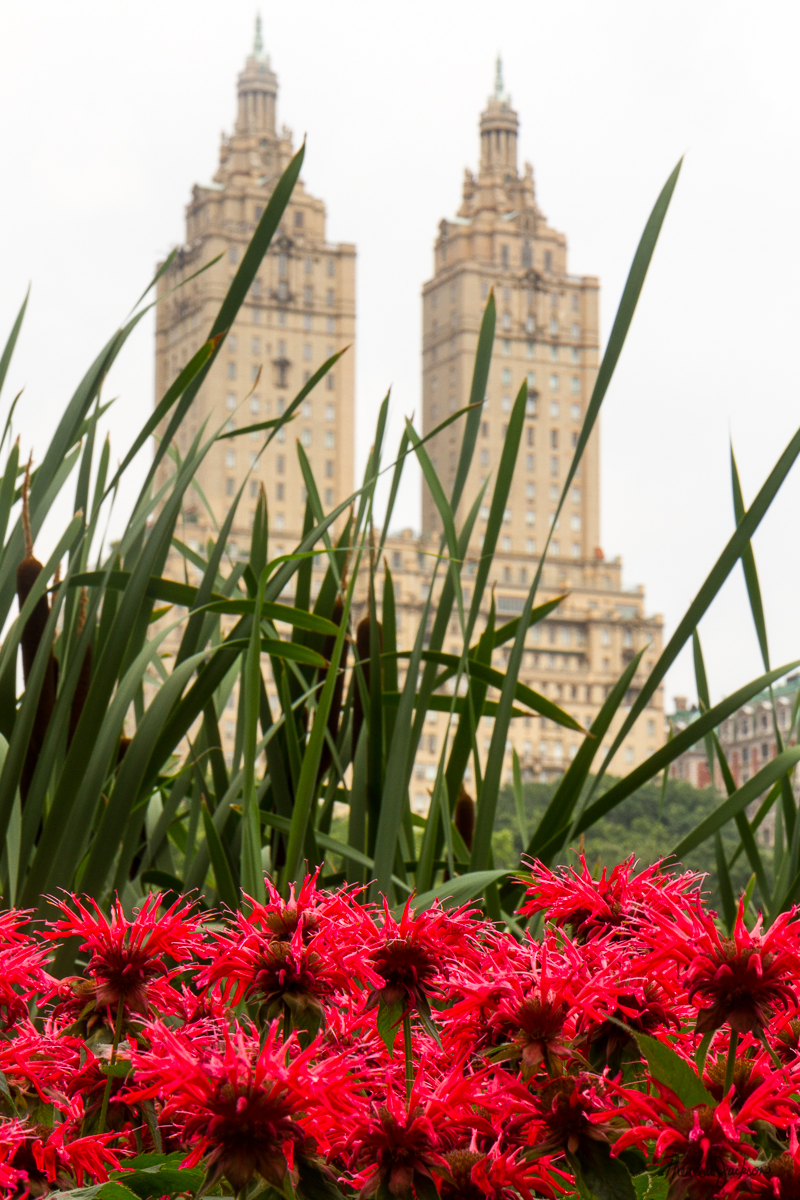 Central Park flower garden.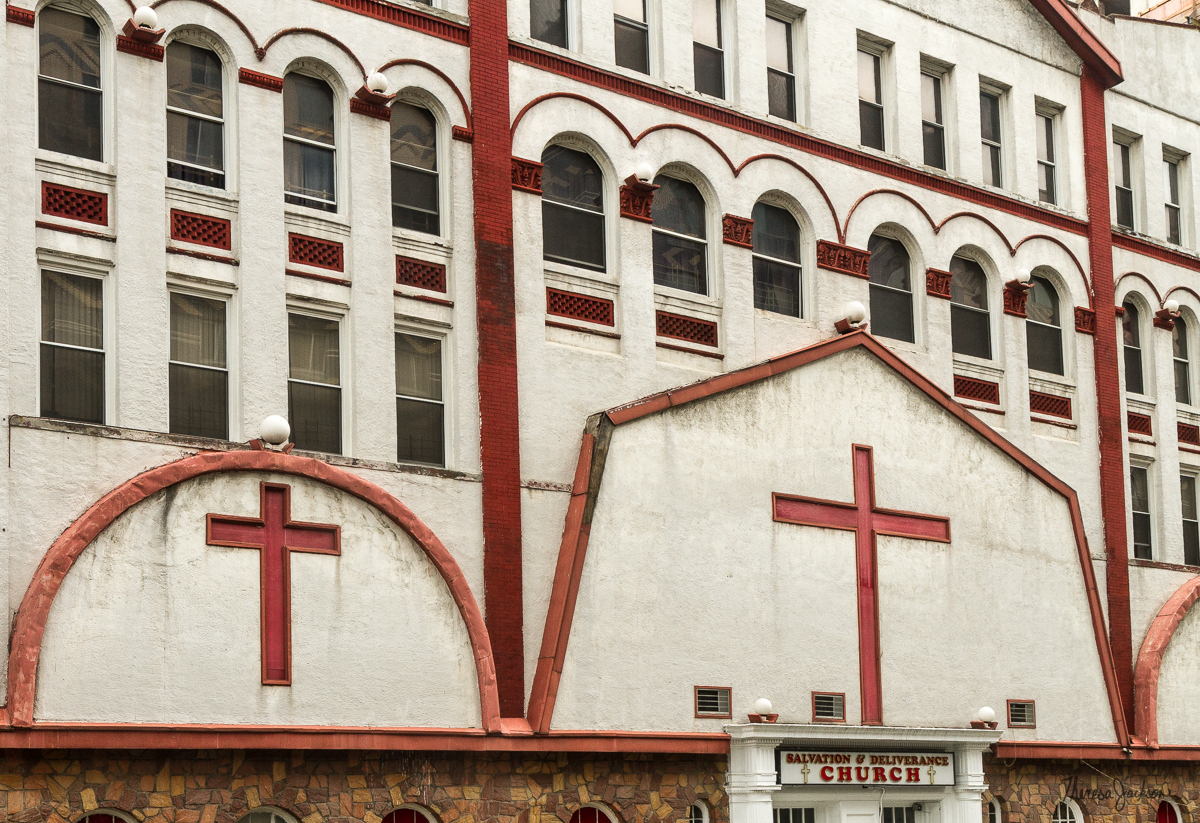 Salvation & Deliverance Church found in Harlem.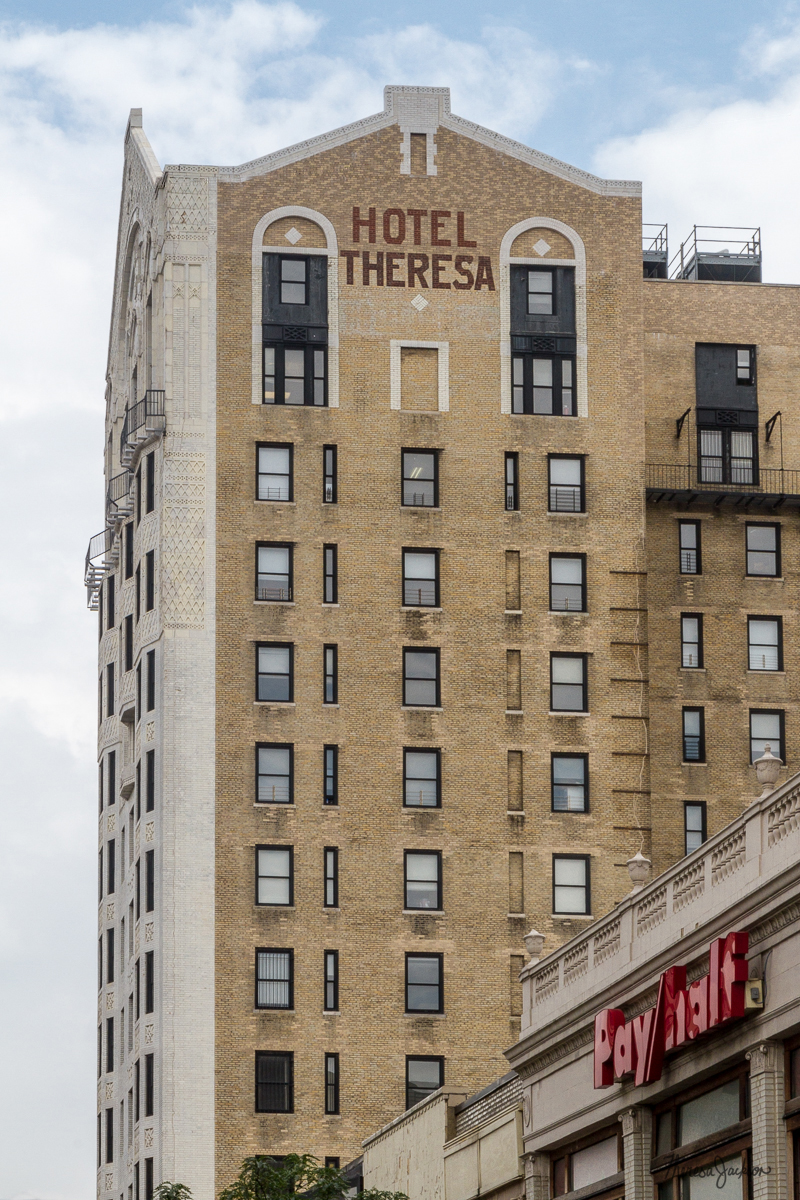 Hotel Theresa also found in Harlem. A hotel with my name on it, and spelled correctly. I had to take a picture of it.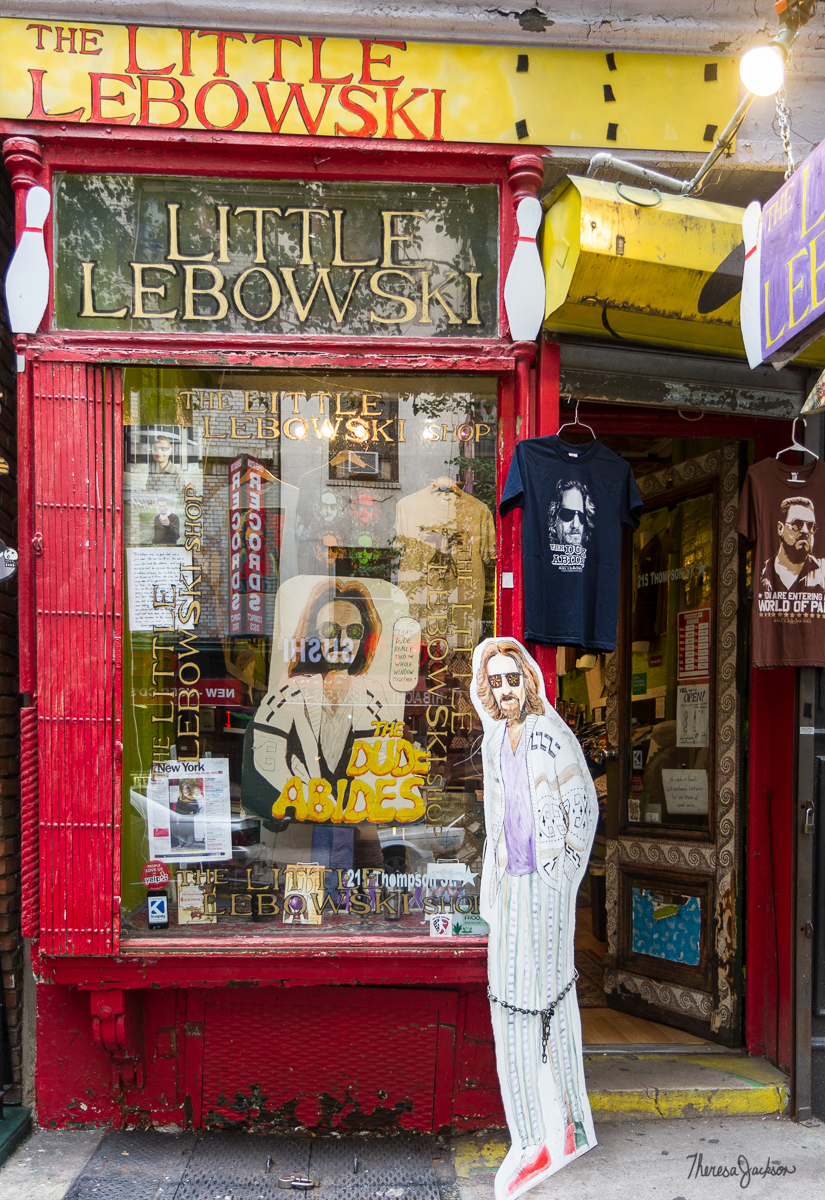 We are all fans of the movie, The Big Lebowski, so finding this store in Greenwich Village was a real treat.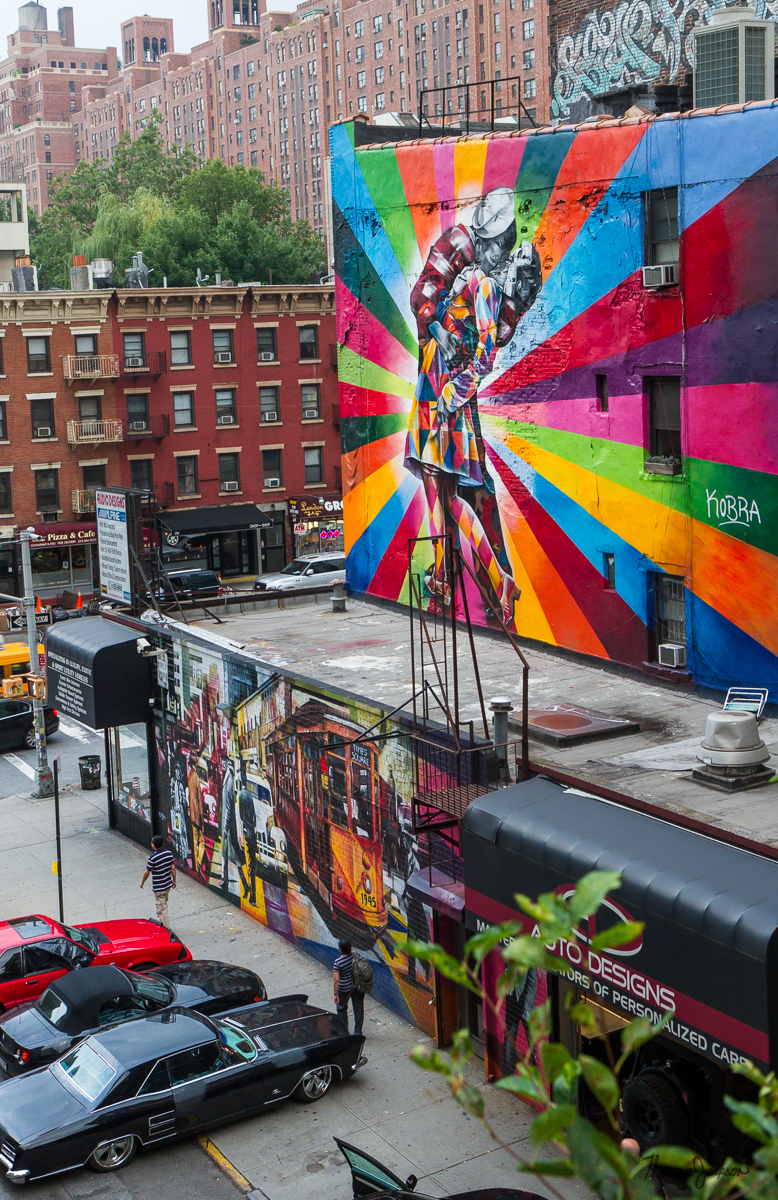 This may be one of the most popular street art murals in the city. It is title V-Jay Day in Times Square by the artist Kobra. The best place to view the mural is from the High Line Park.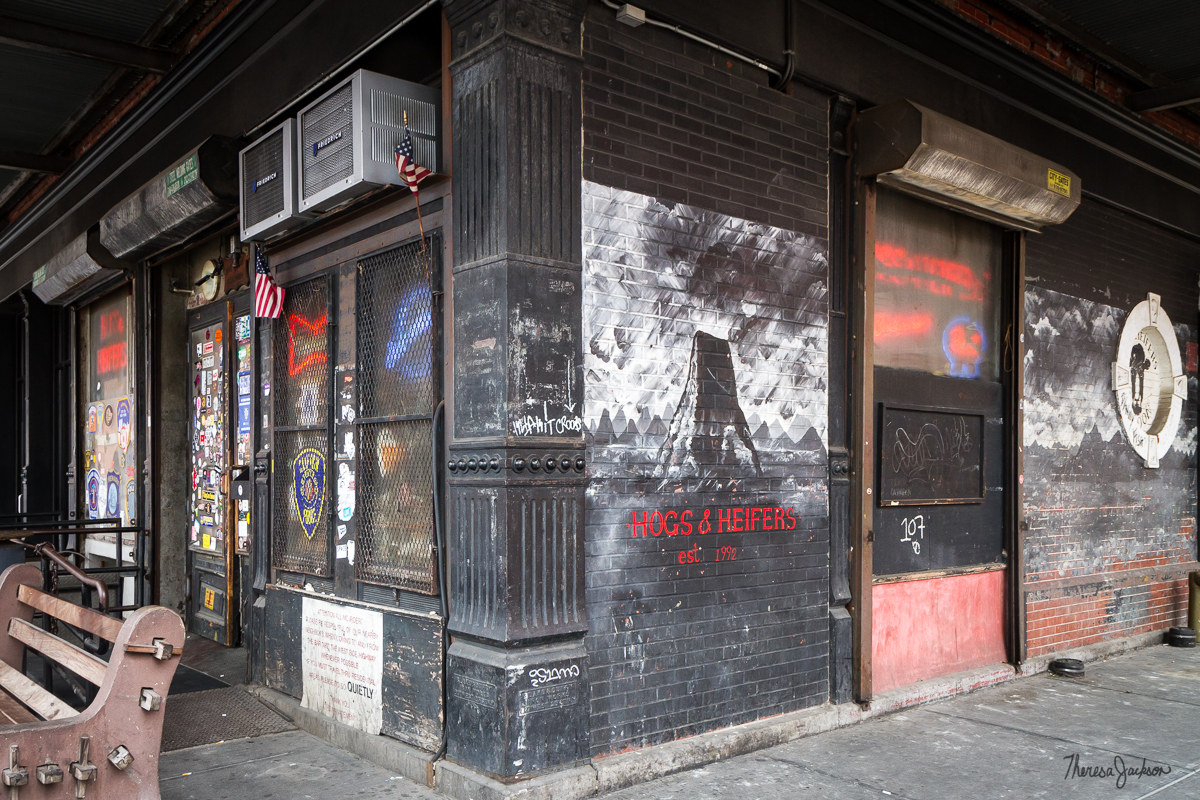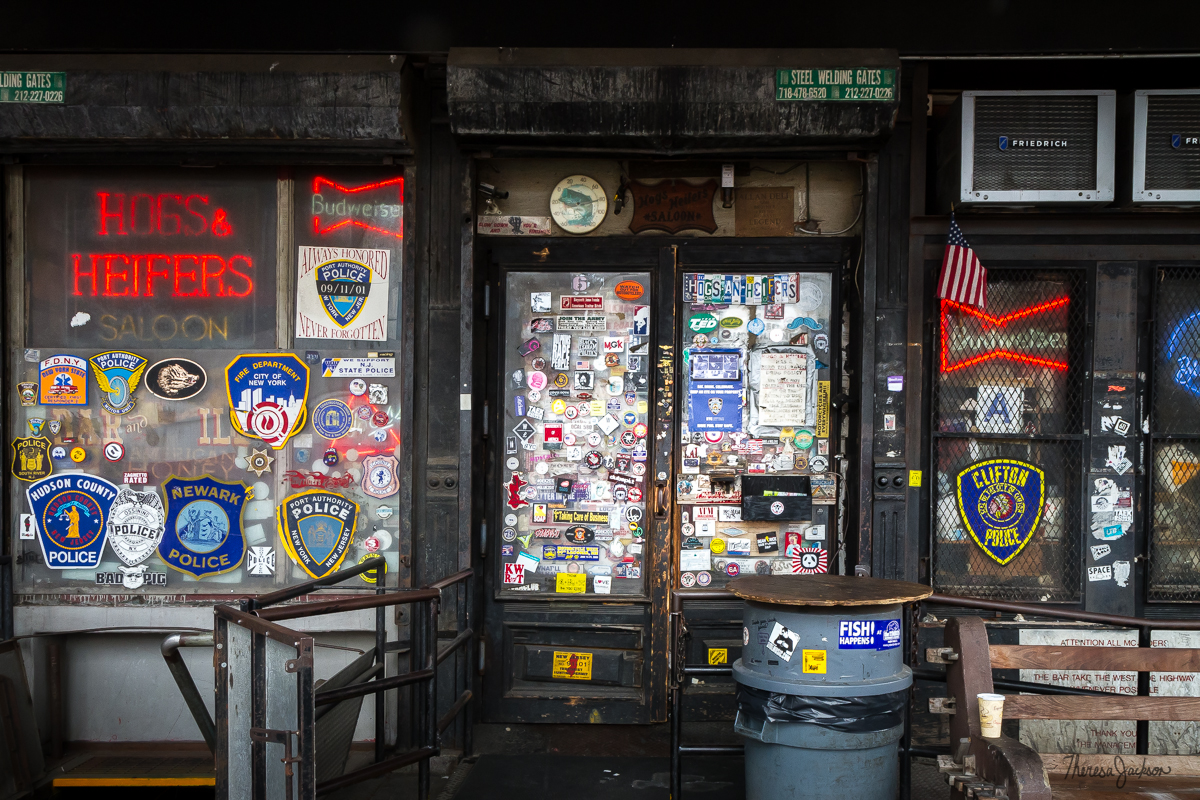 Hogs & Hiefers bar is found in the Meat Packing district. Unfortunately we didn't make it inside, maybe next time.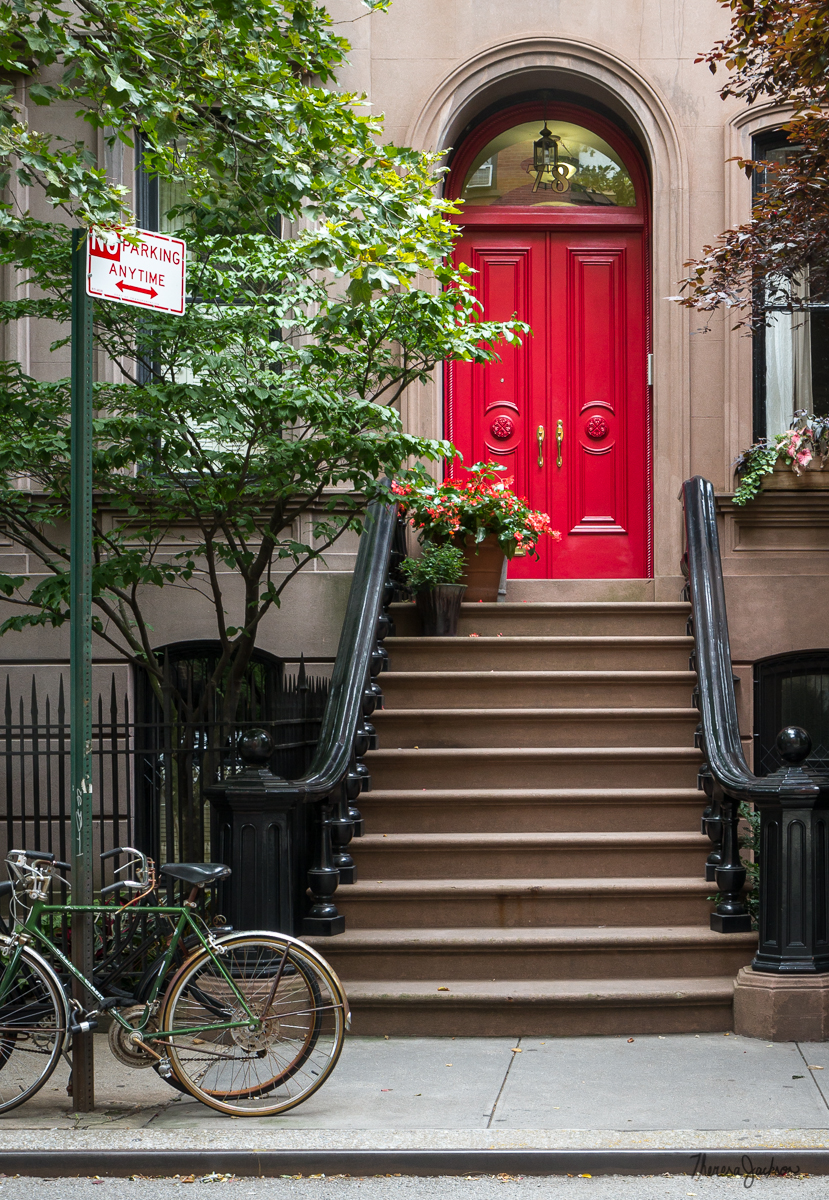 Brownstone townhomes are some of the most desireable and expensive properties in the city. This red door was found in Greenwich Village. Whatever it costs to live there, I am sure that I can't afford it.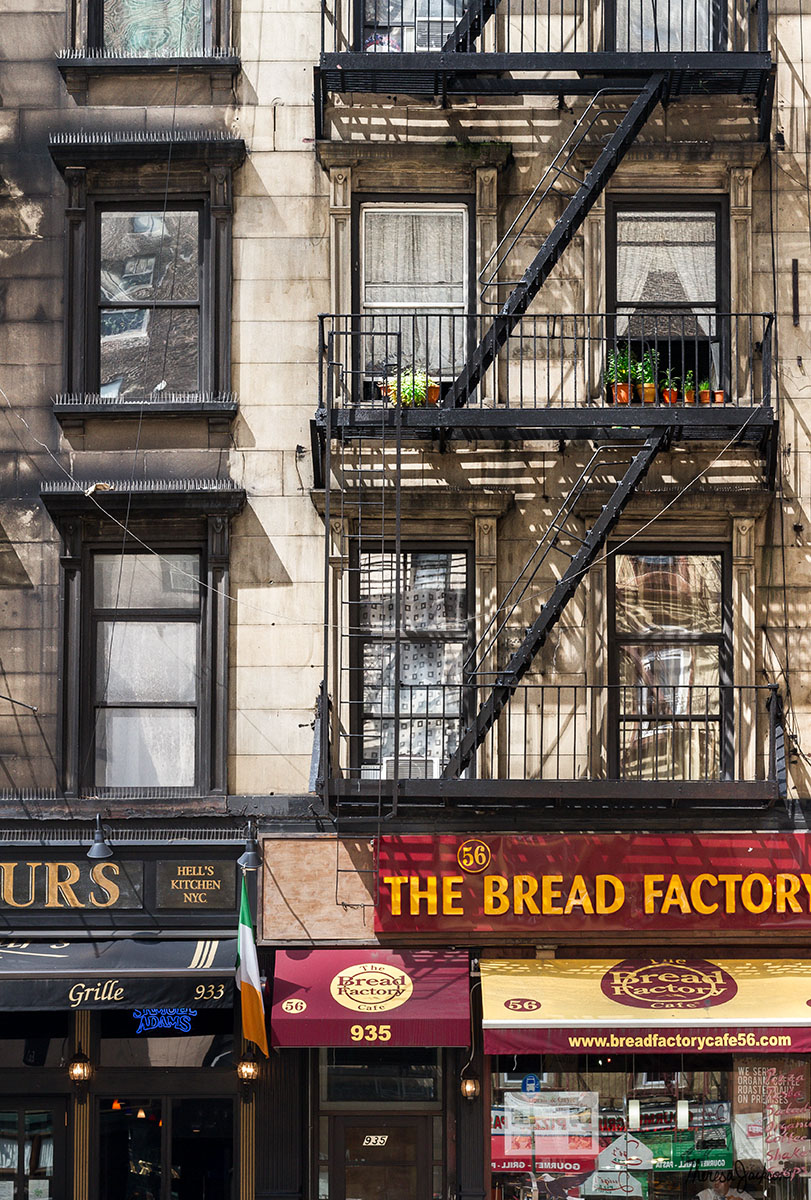 I really like this photo. Old apartments above store fronts and restaurants are common place, but can be missed when first taking in the city. I love how each window has a unique personality, like the people who live in the space behind them.
I probably couldn't afford to live in one of these apartments either.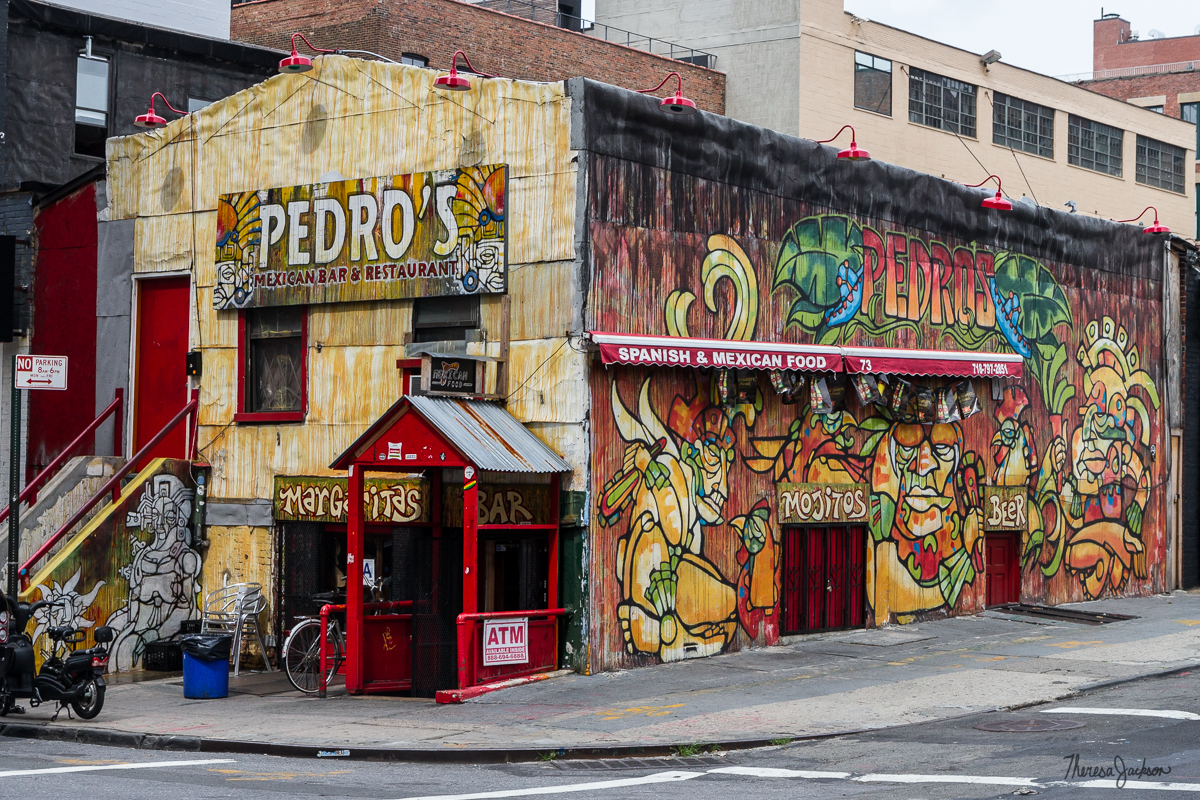 Pedro's was the first building I noticed after walking across the Brooklyn Bridge. I absolutely love the mural, and wish I had photographed closer details of it.