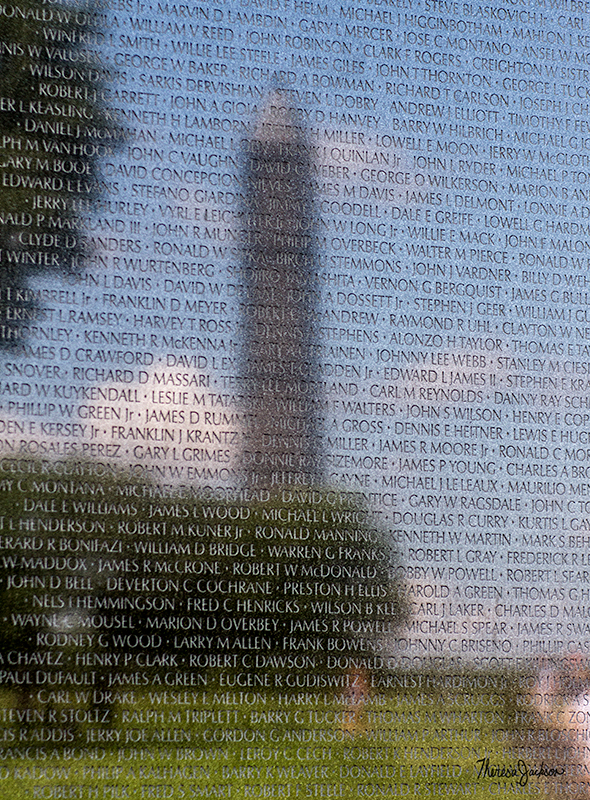 These are the monuments and memorials I saw while in DC. The Lincoln Memorial deservedly gets it's own photo blog. Lincoln Memorial images can be viewed here.
CLICK ON ANY IMAGE FOR A LARGER VIEW.
World War II Memorial on a hot summer day.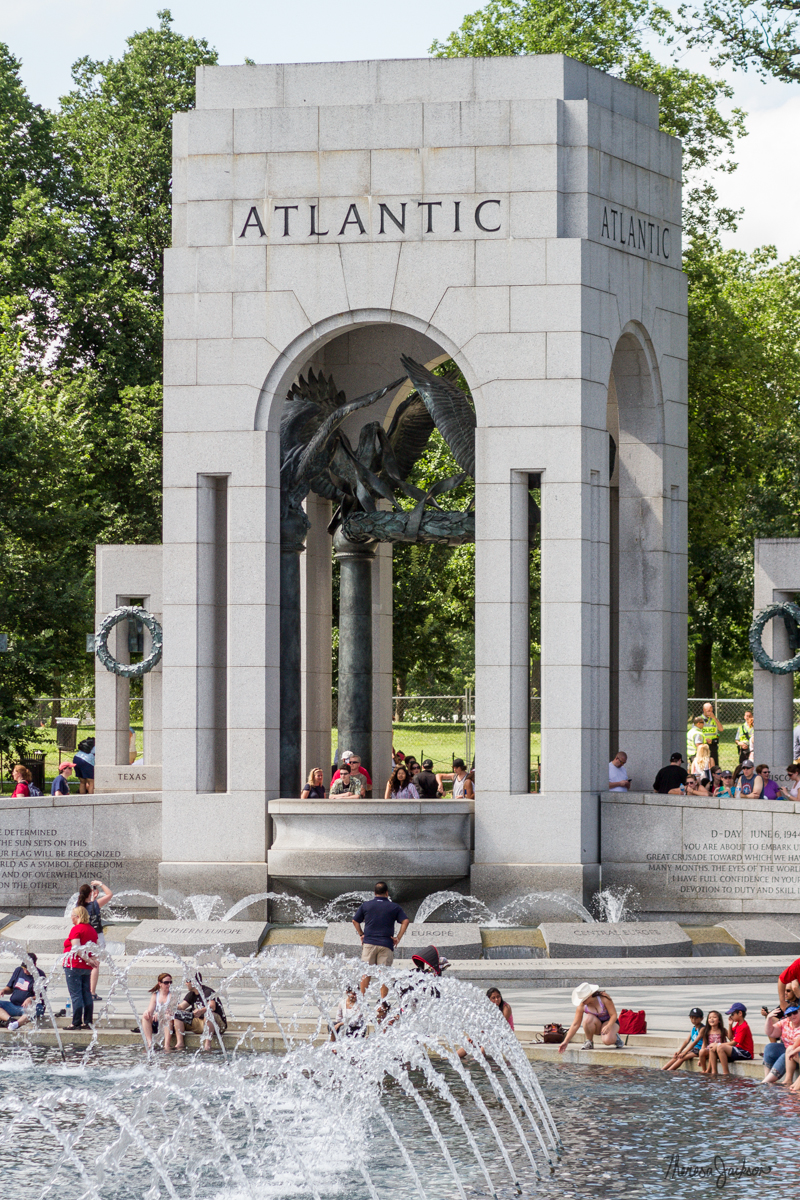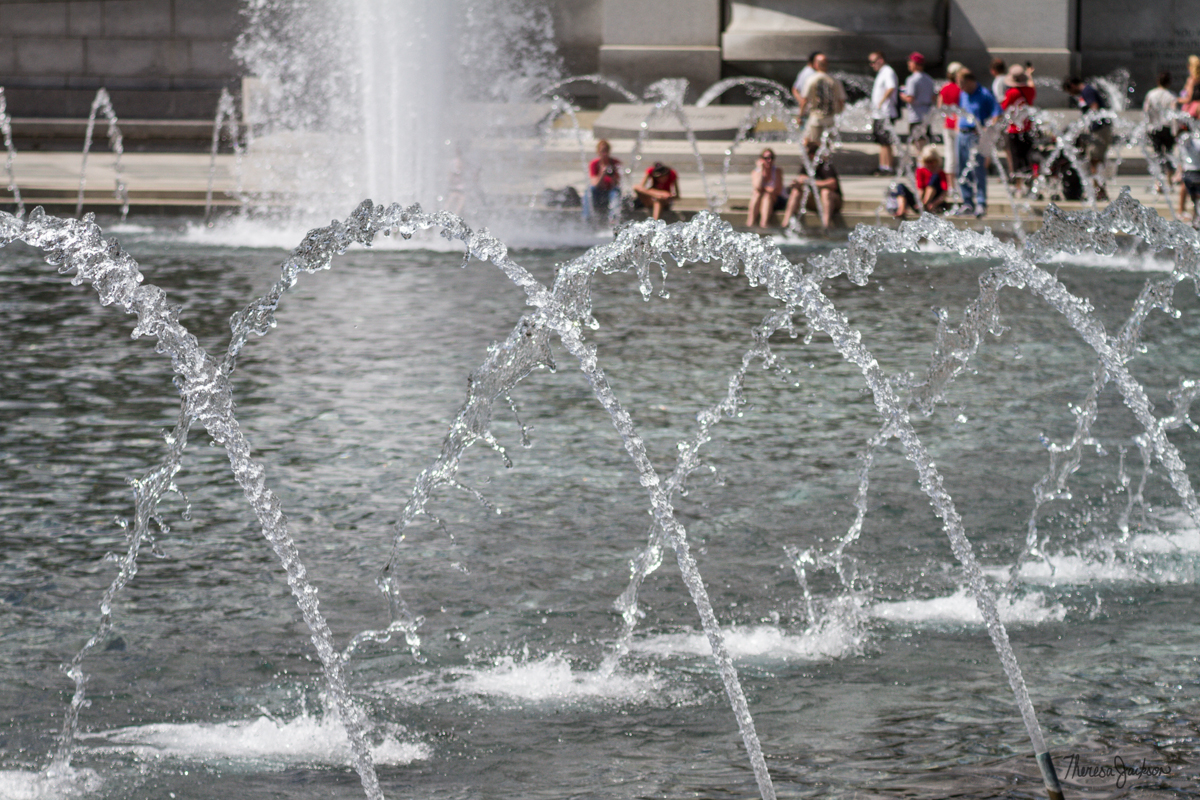 Korean War Memorial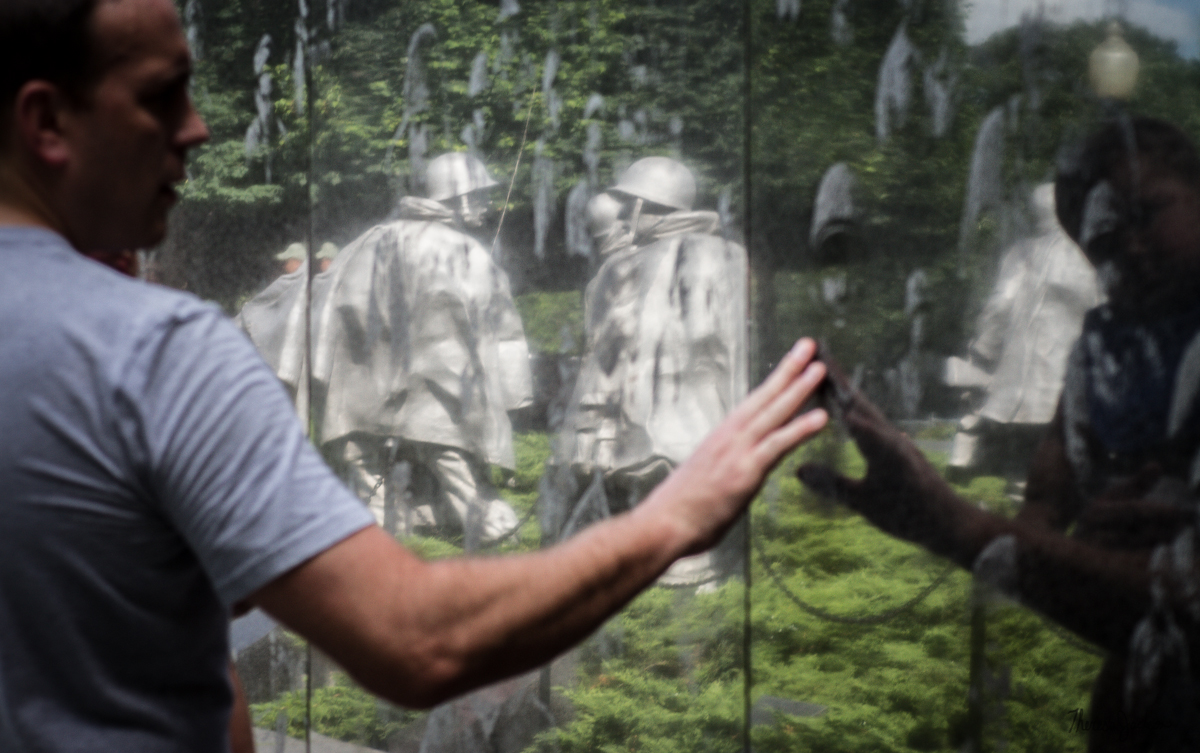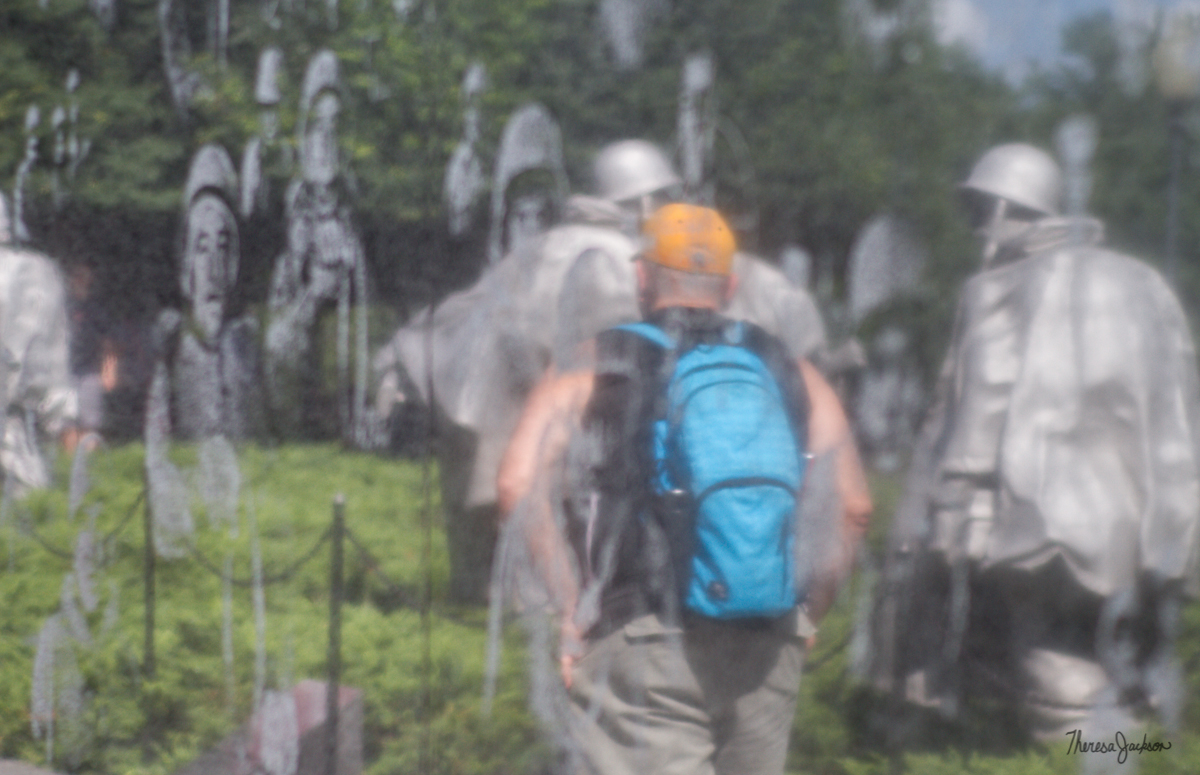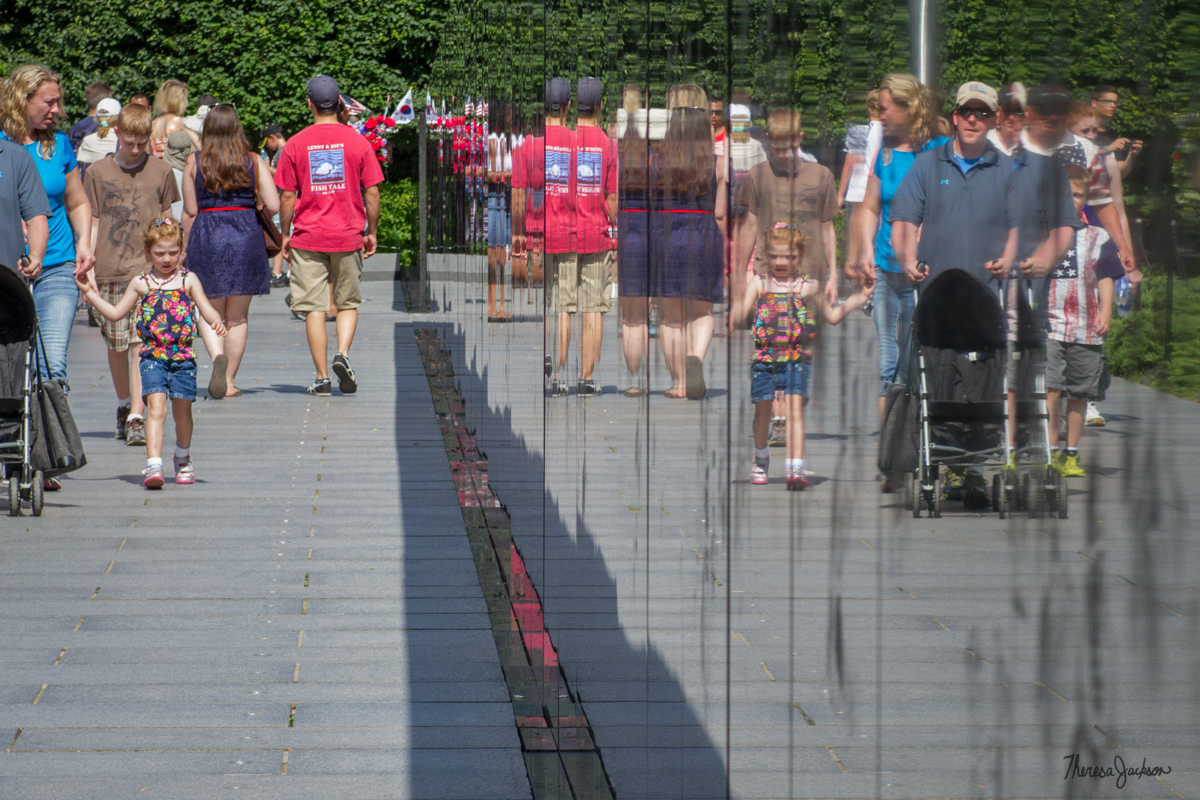 Vietnam Memorial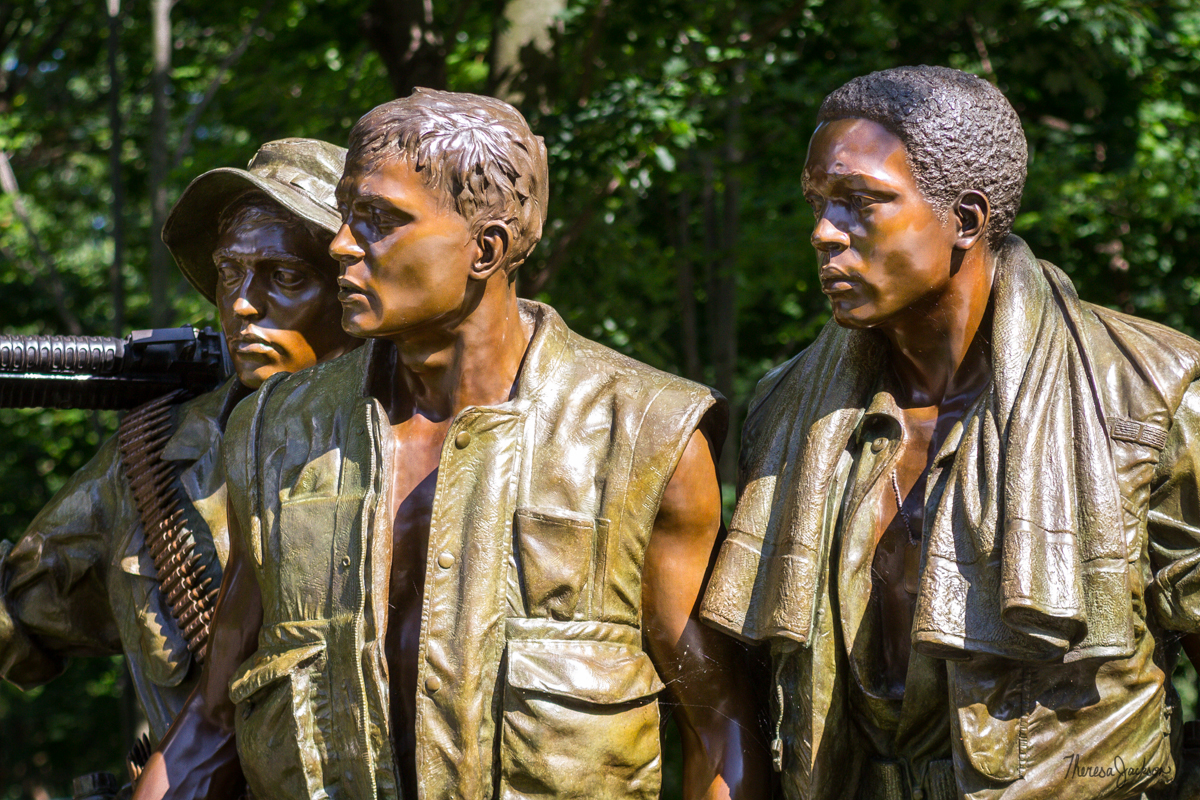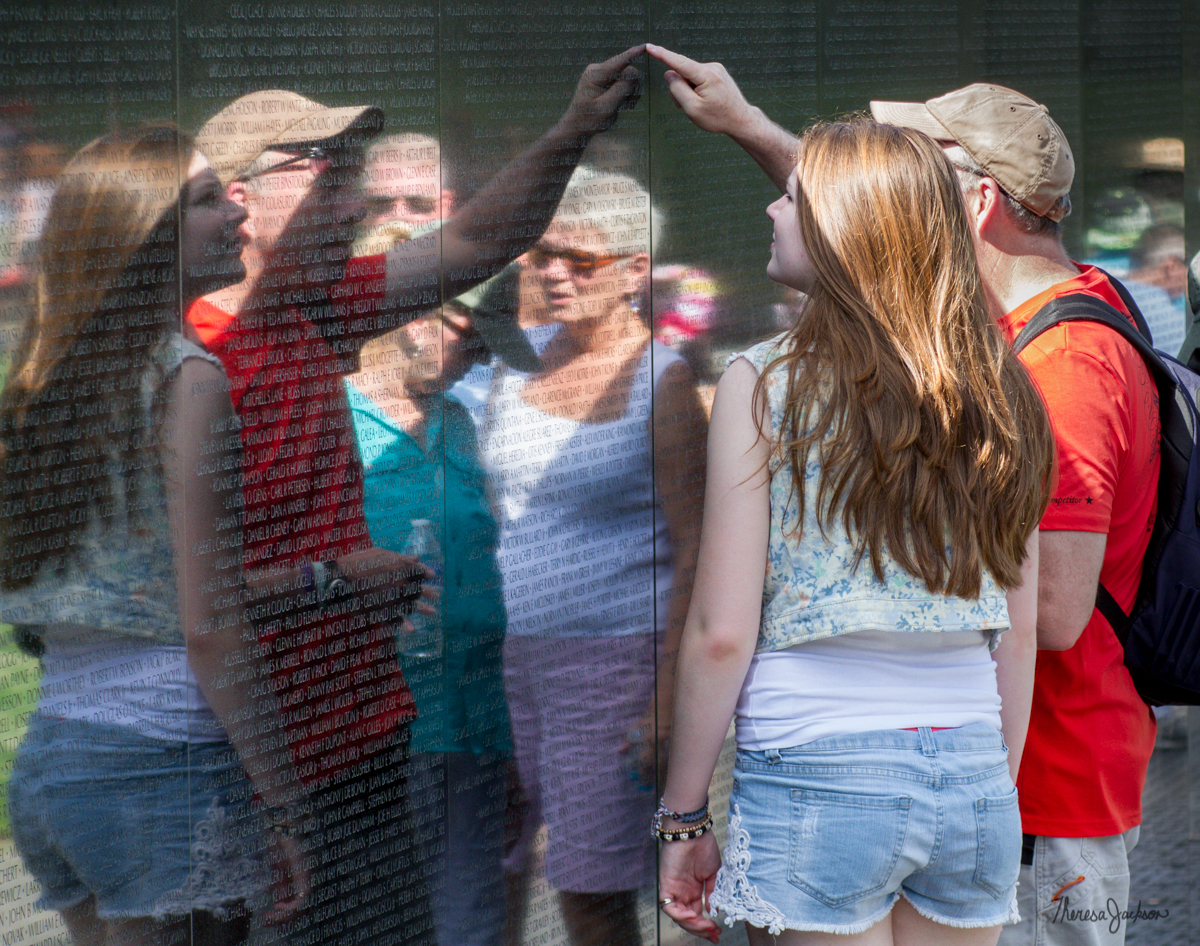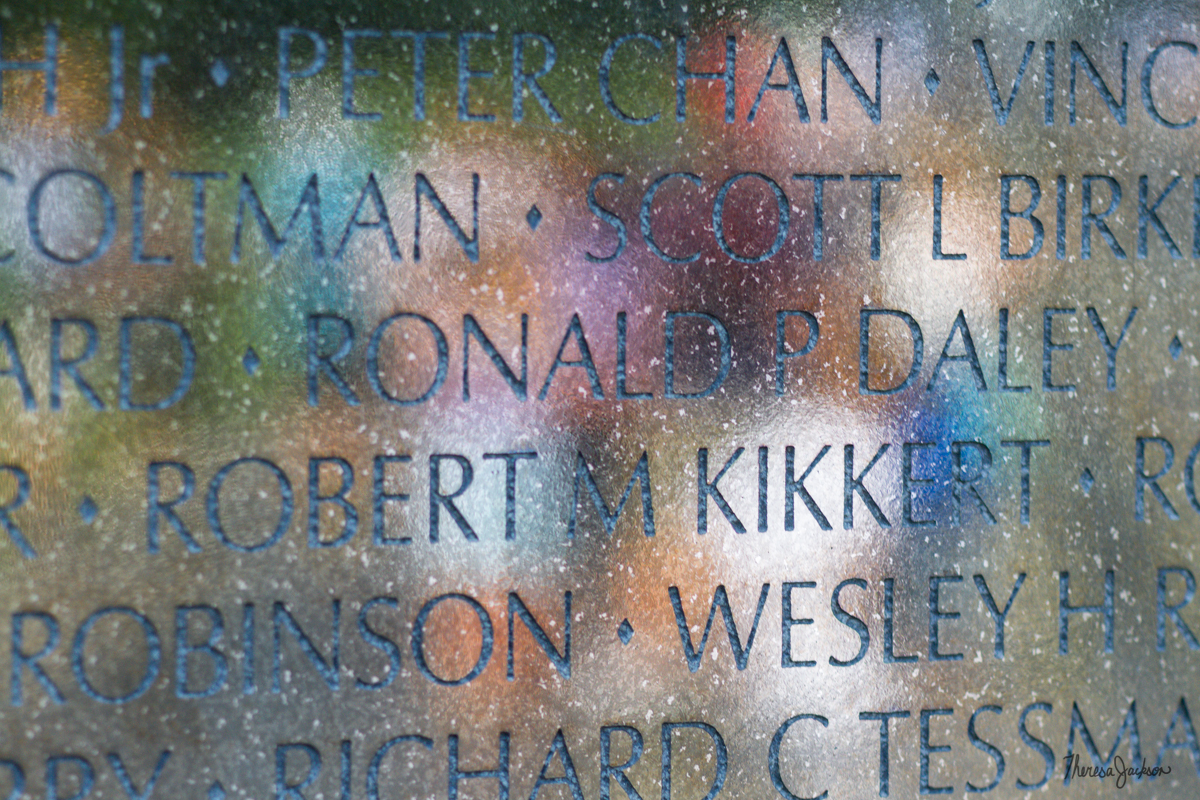 Washington Monument reflected in the Vietnam Memorial wall.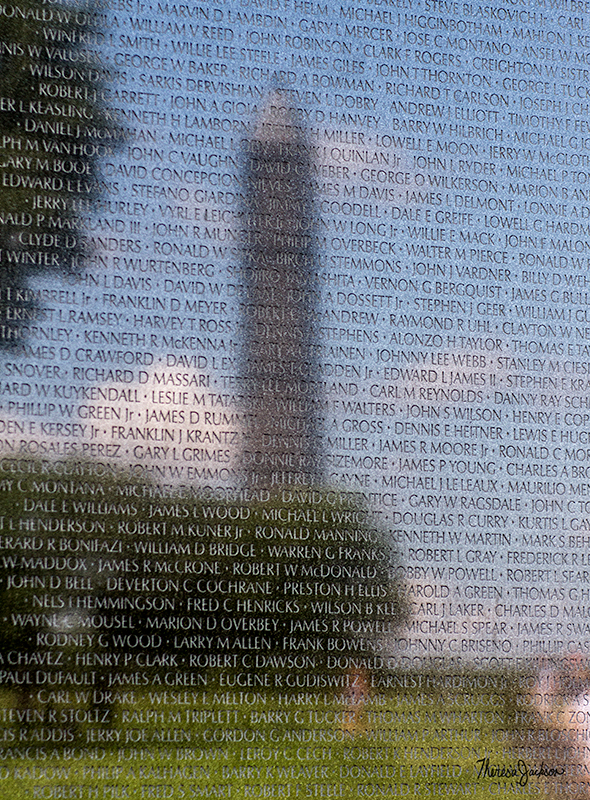 Washintgon Monument shrouded in scaffolding while it undergoes repairs from the 2011 earthquake.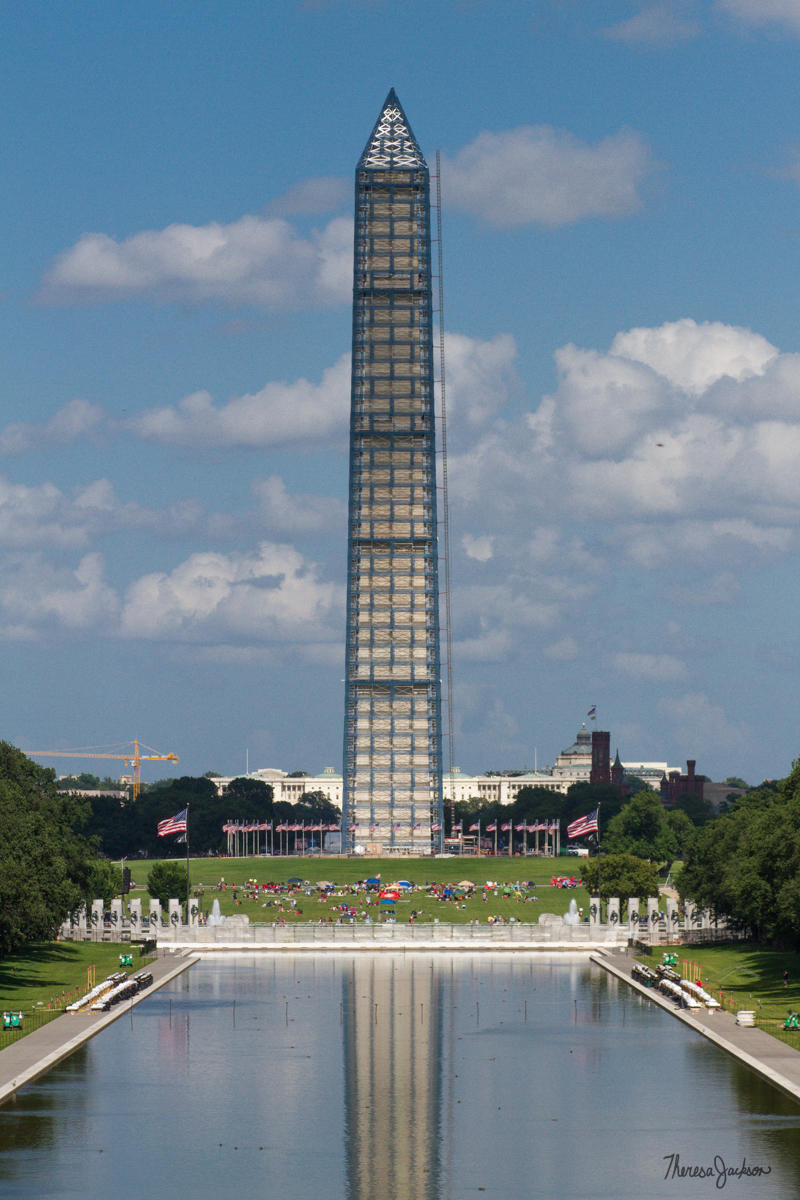 Washington Monument from the steps of the Lincoln Memorial.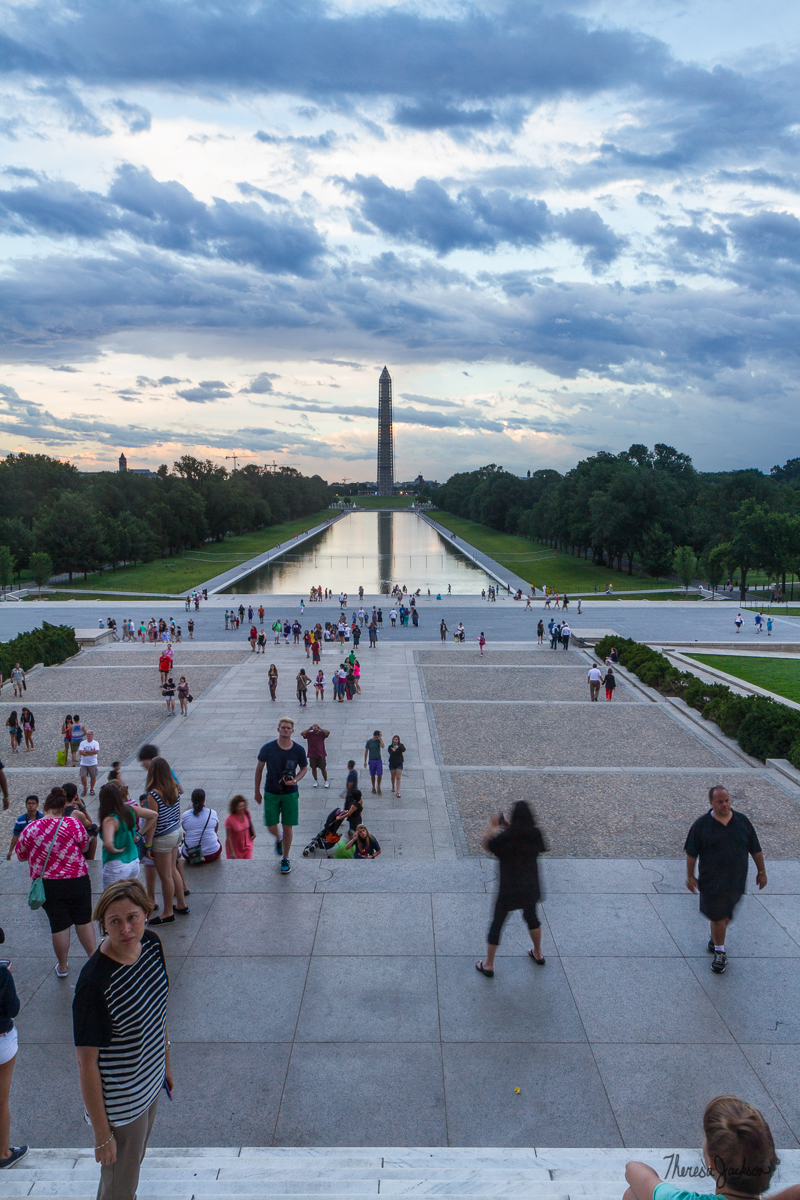 Washington Monument scaffolding.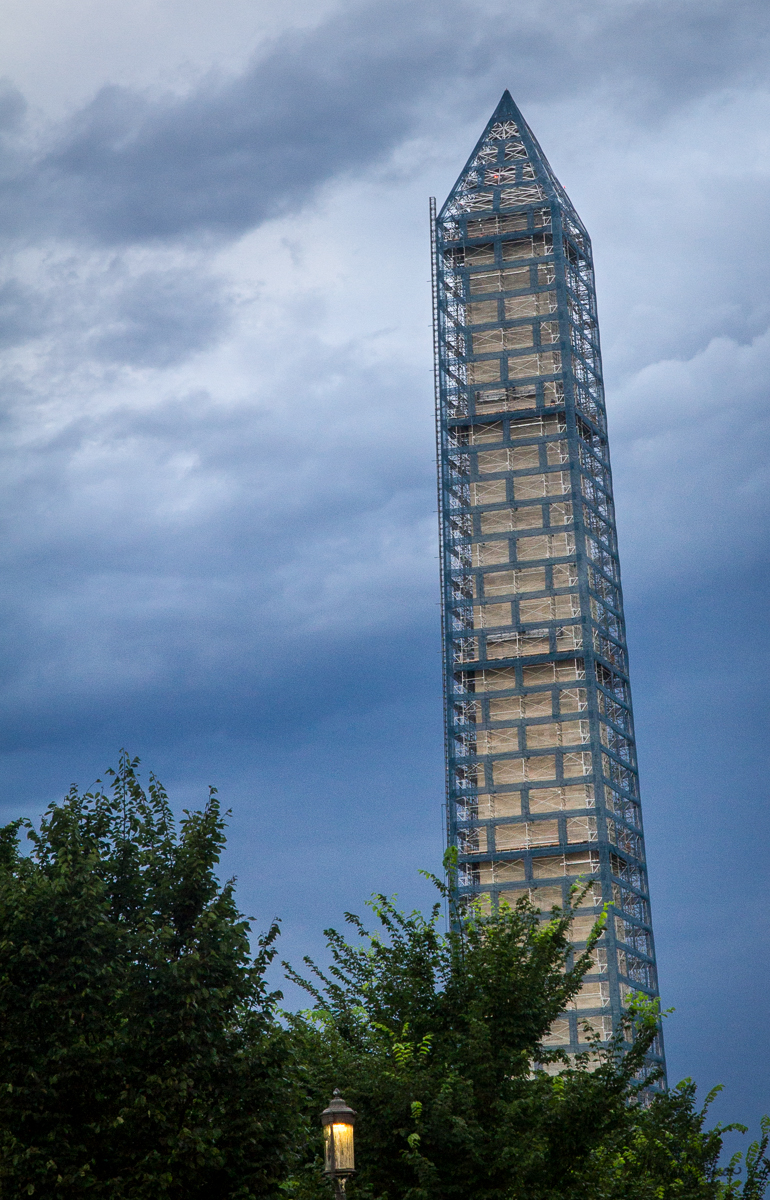 View of the Washington Monument from Arlington National Cemetary.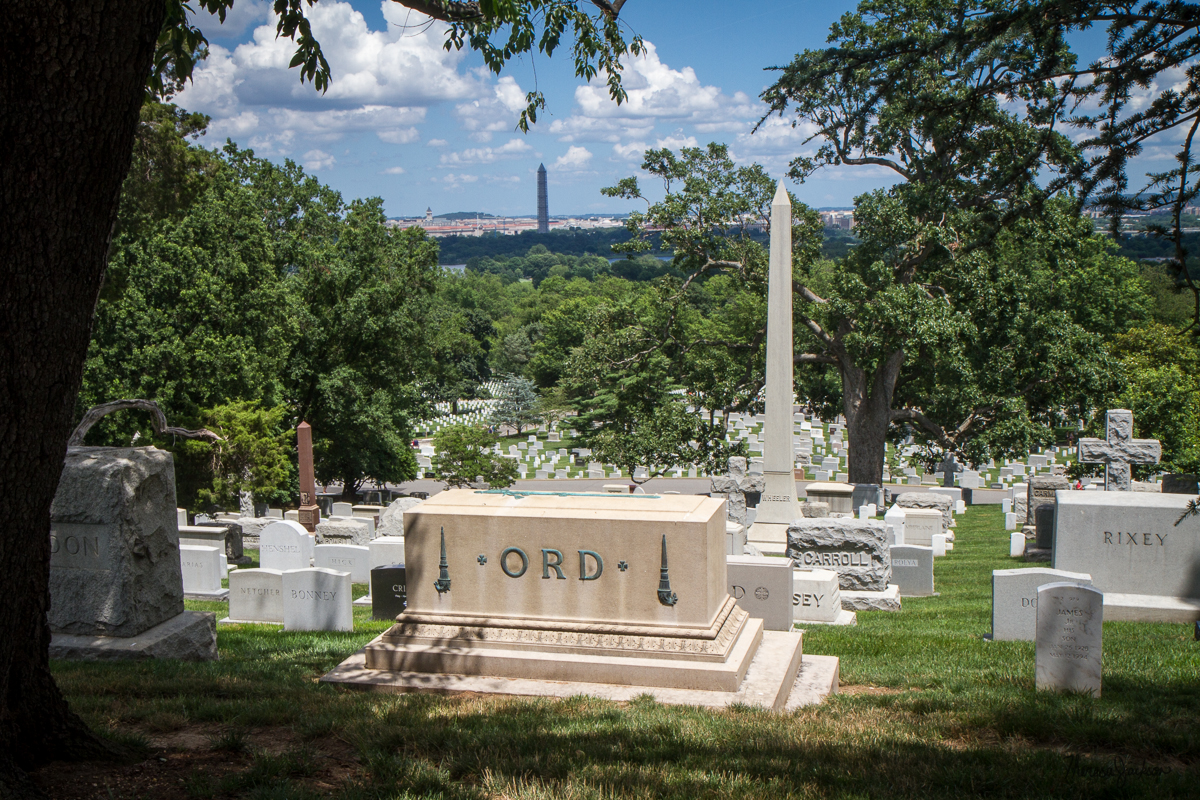 View from Arlington of downtown DC with a plane landing at Regan International airport.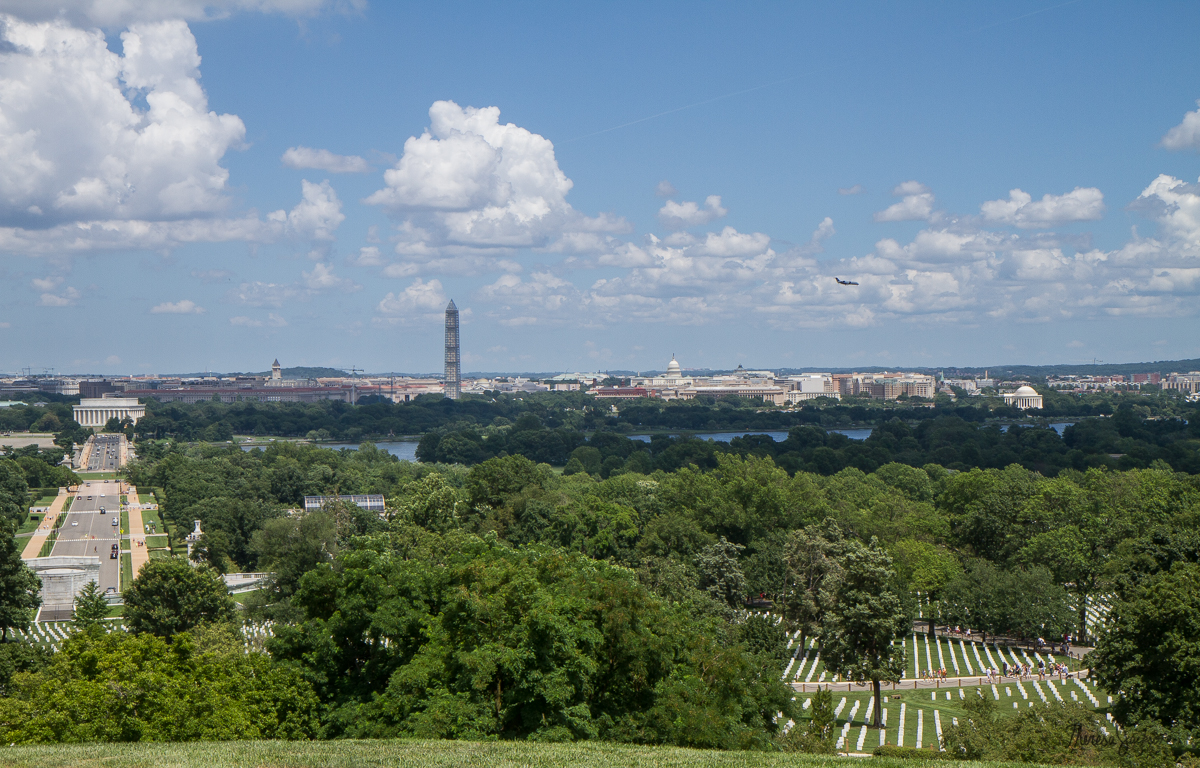 Possibly a relative?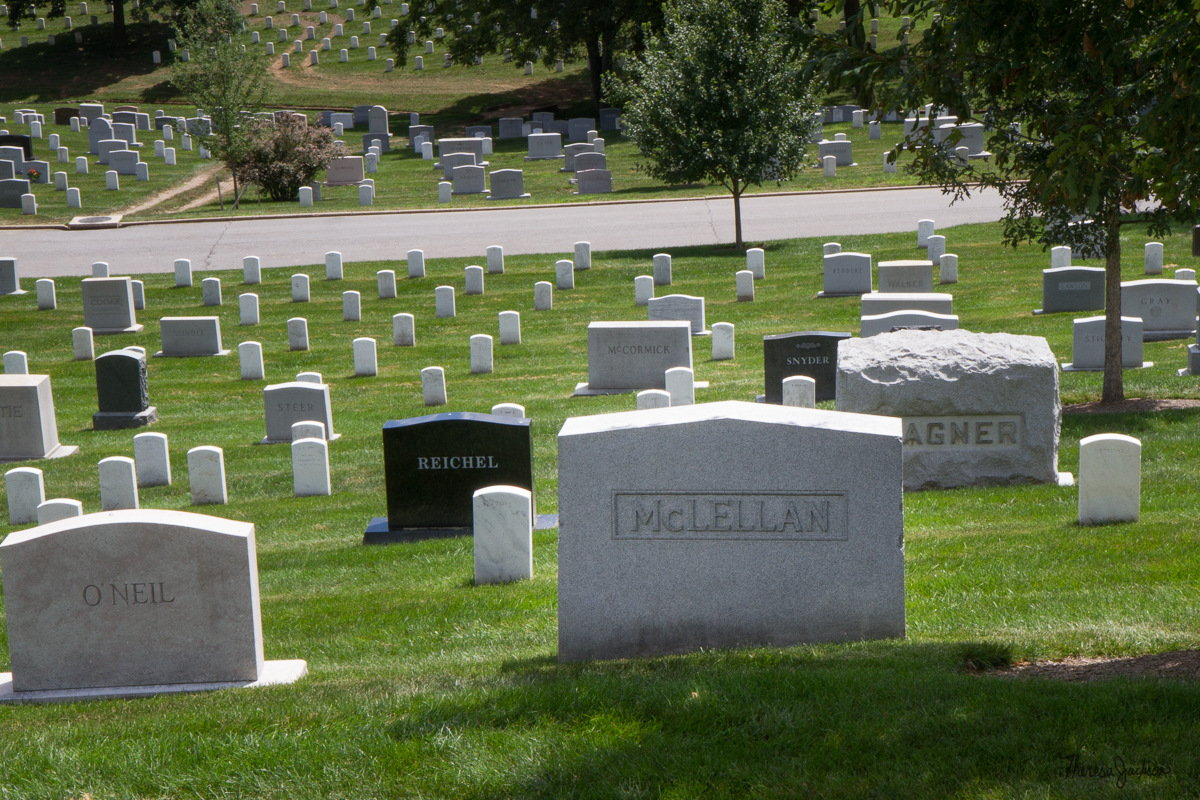 Paying his respects at Bobby Kennedy's humble, simple gravesite. The Custis-Lee Mansion crouches in the background. The capture of the Mansion by the Union Army, and its use of the grounds as a burial site for Union Officers, is the origin of Arlington National Cemetery.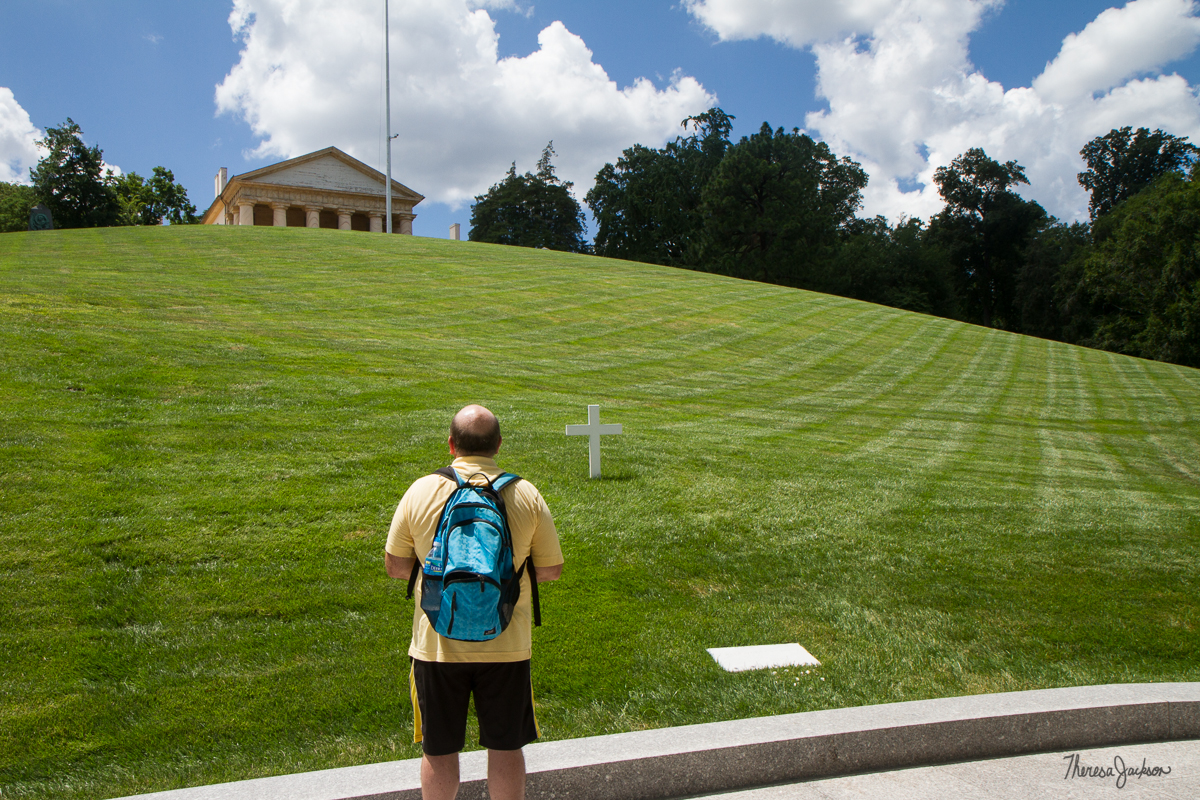 Arlington Memorial Amphitheater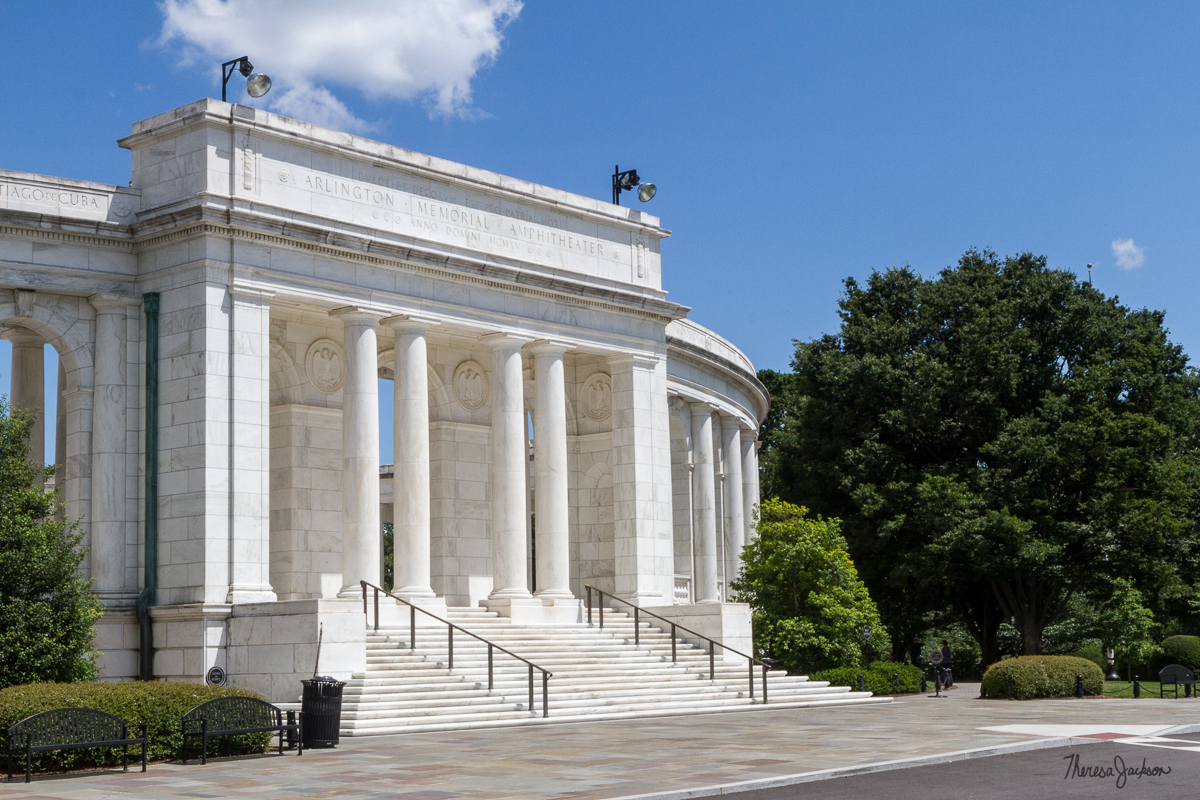 Arlington Memorial Amphitheater inside, reminds me of the Balboa Park Organ Pavilion.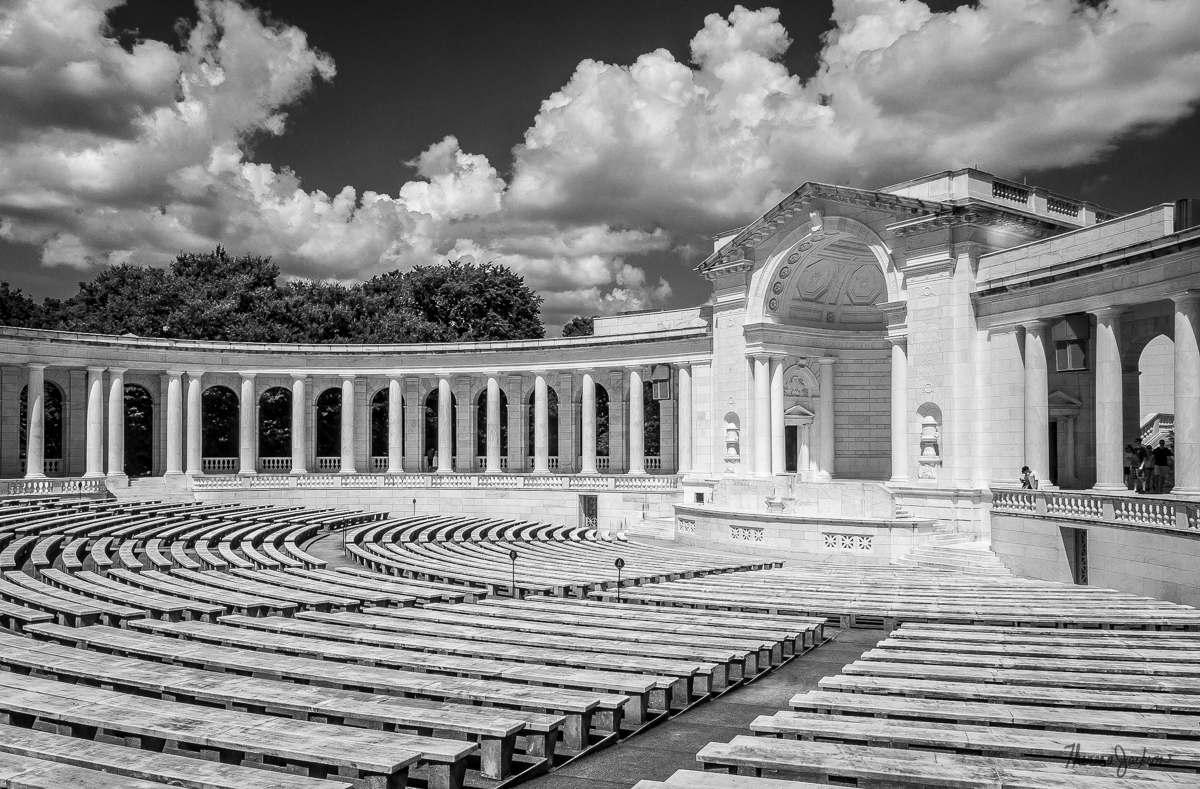 Guard at the Tomb of the Unknown Soldier with the US Capitol seen in the background.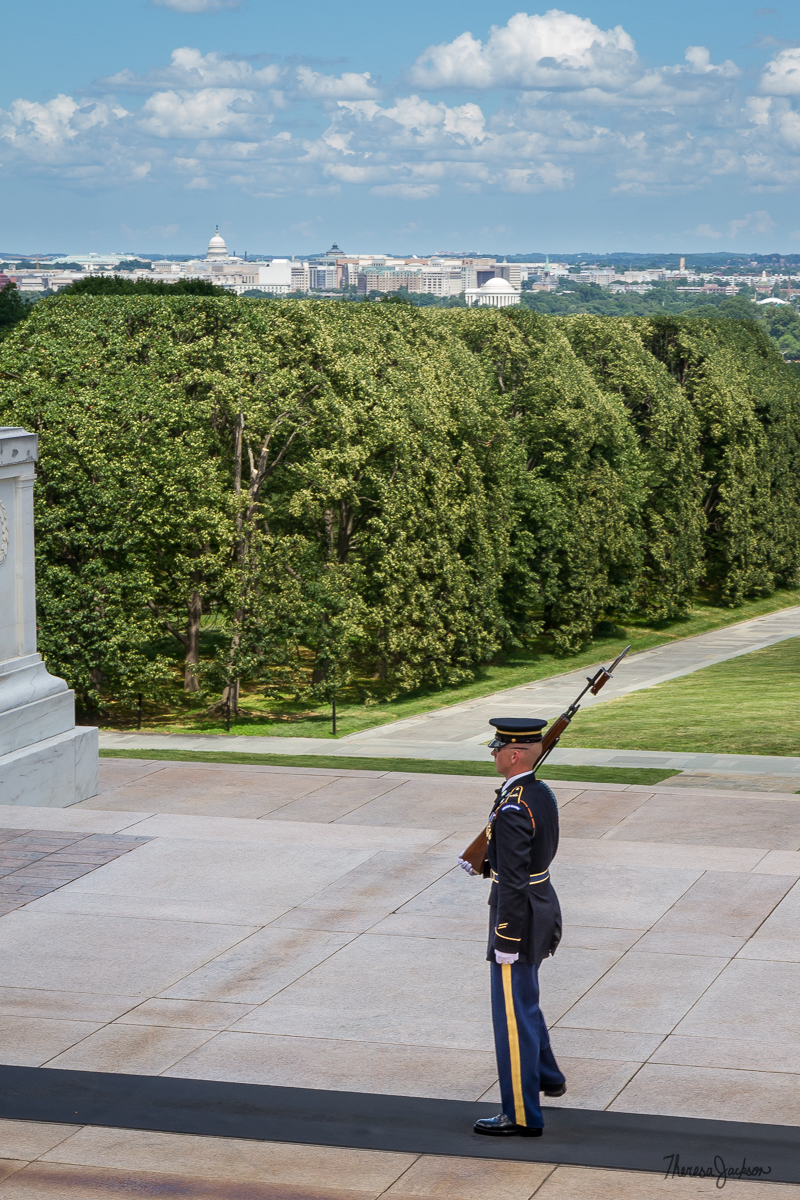 Almost everyone watches the changing of the guards ceremony with the back of their camera or phone.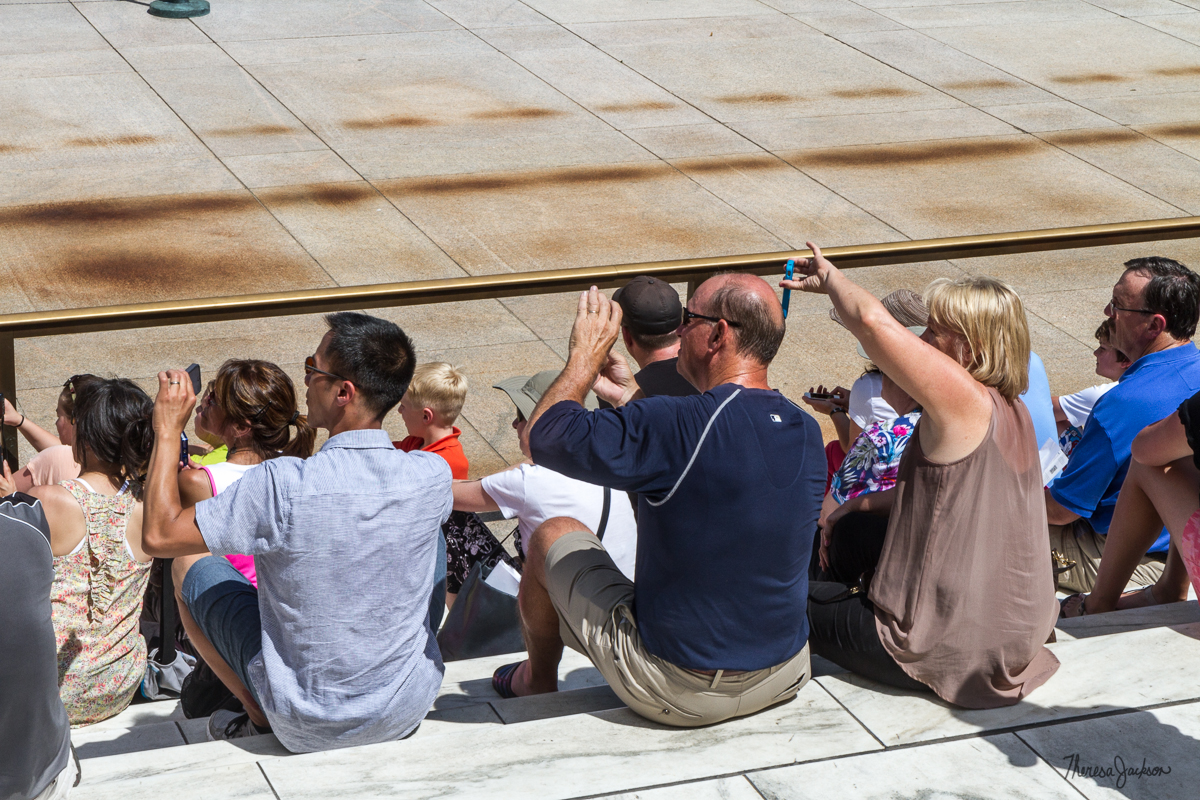 Woodrow Wilson Presidential Memorial and Exhibit.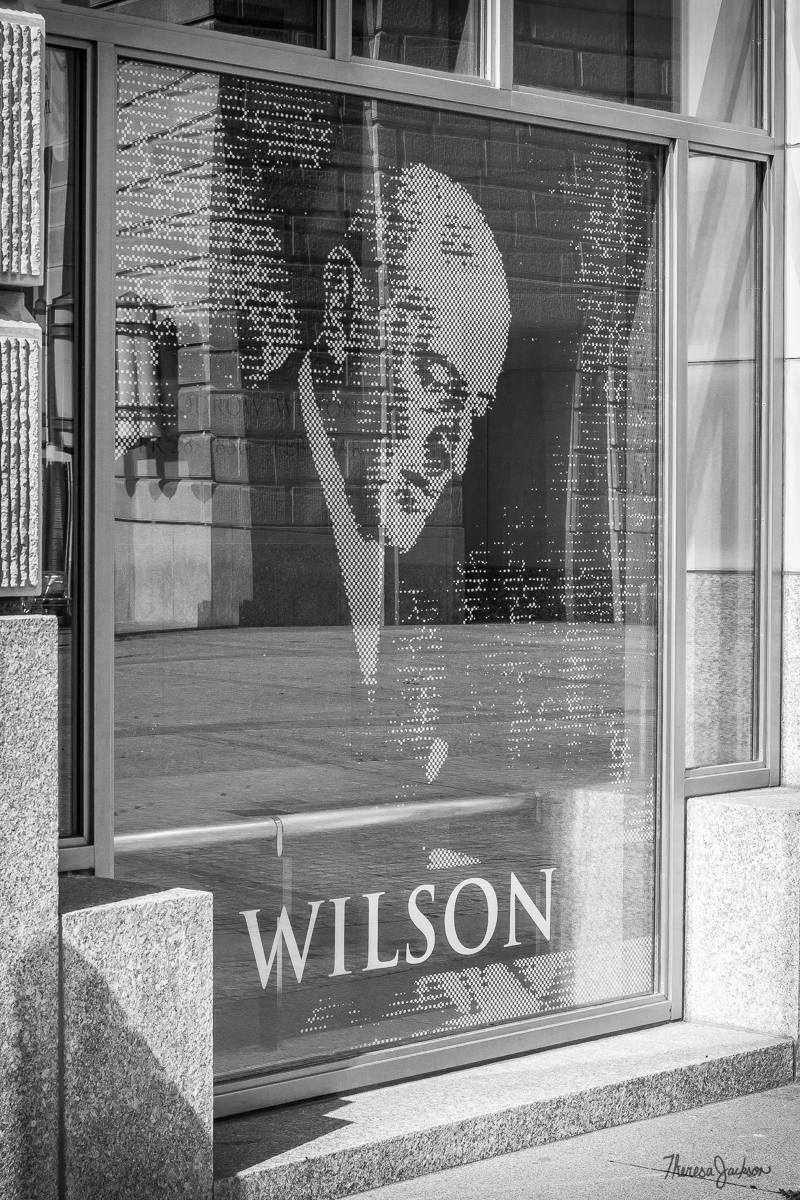 US Marine Corps War Memorial in the rain as the sun sets.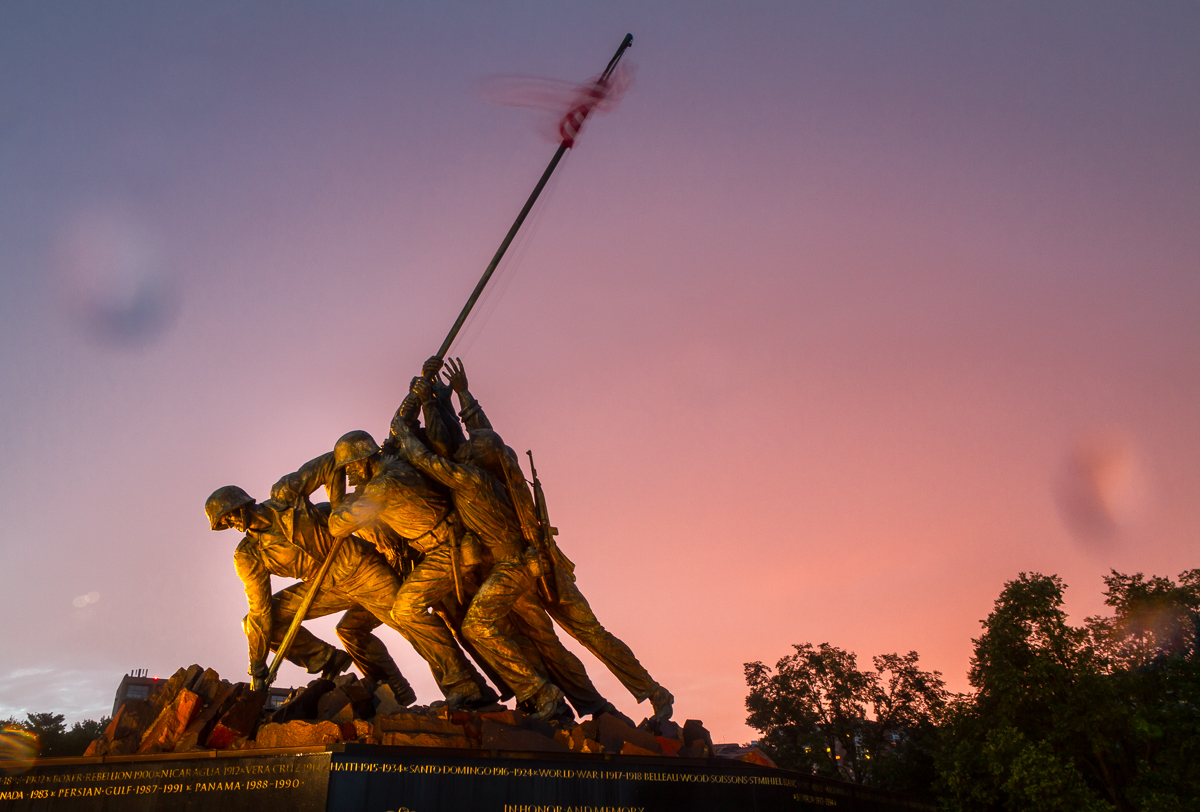 Martin Luther King Memorial.