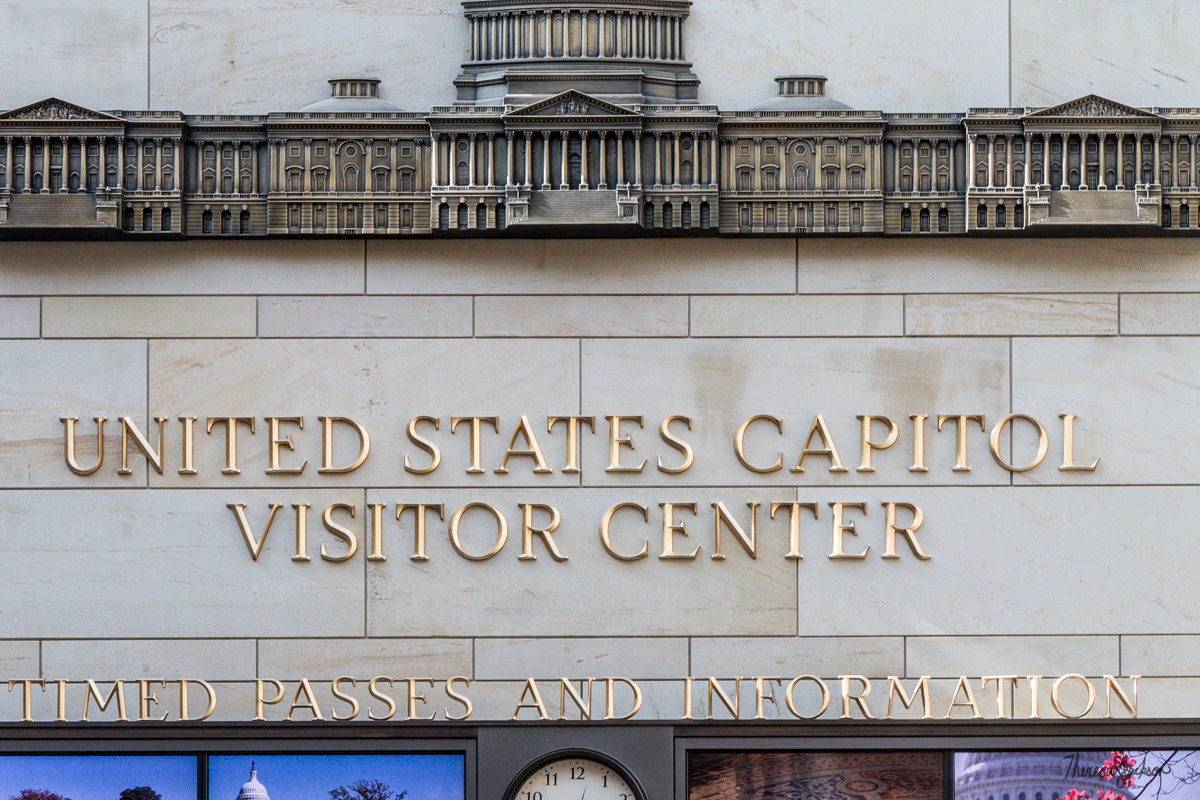 CLICK ON ANY IMAGE FOR A LARGER VIEW.
The US Capitol is a must see for anyone visiting DC.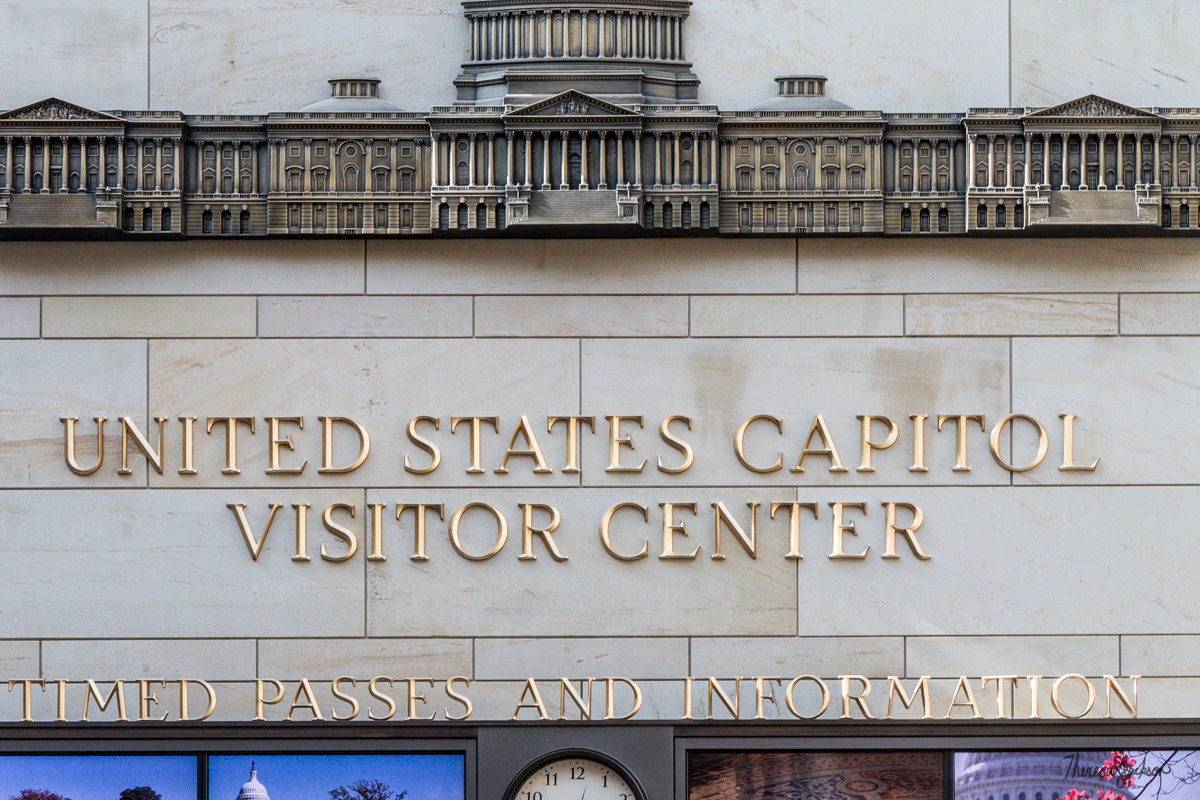 The public tour runs like a well oiled machine, possibly the only thing within these walls that runs so well.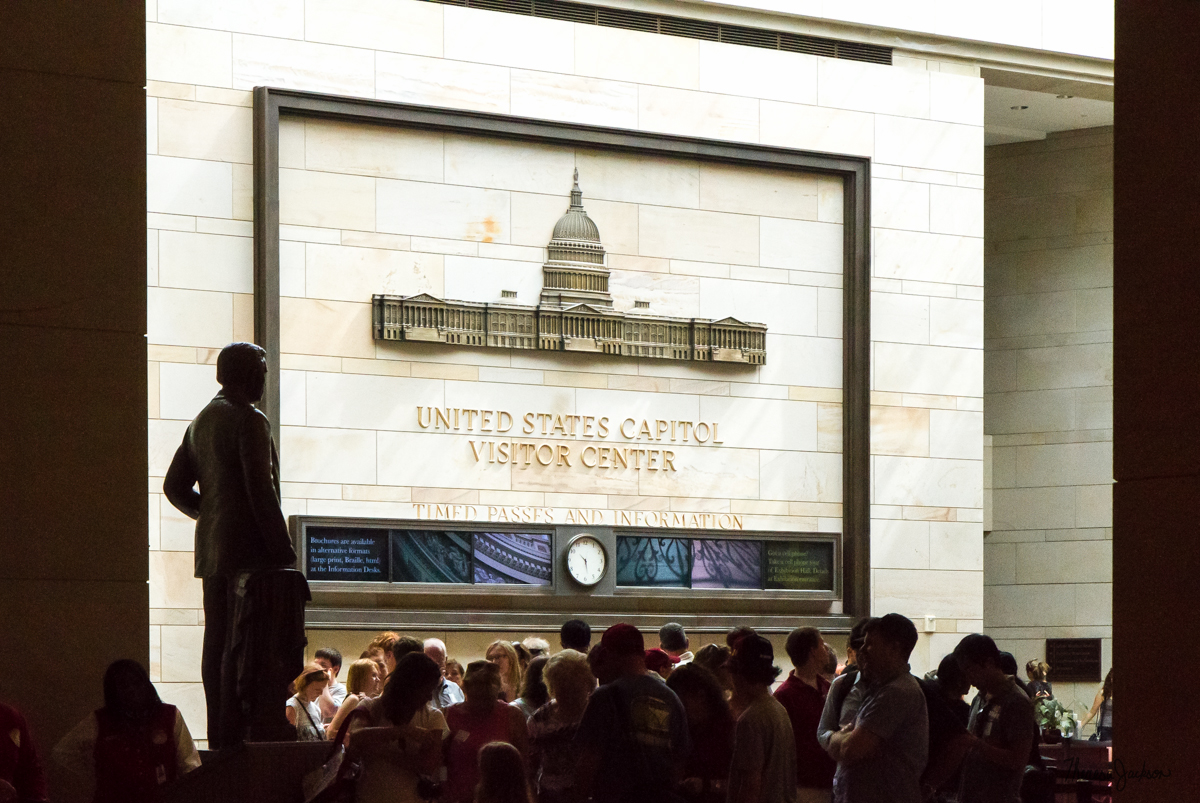 The Crypt room is located directly below the Capitol Rotunda. Forty Doric syle columns support the floor of the Capitol Rotunda above.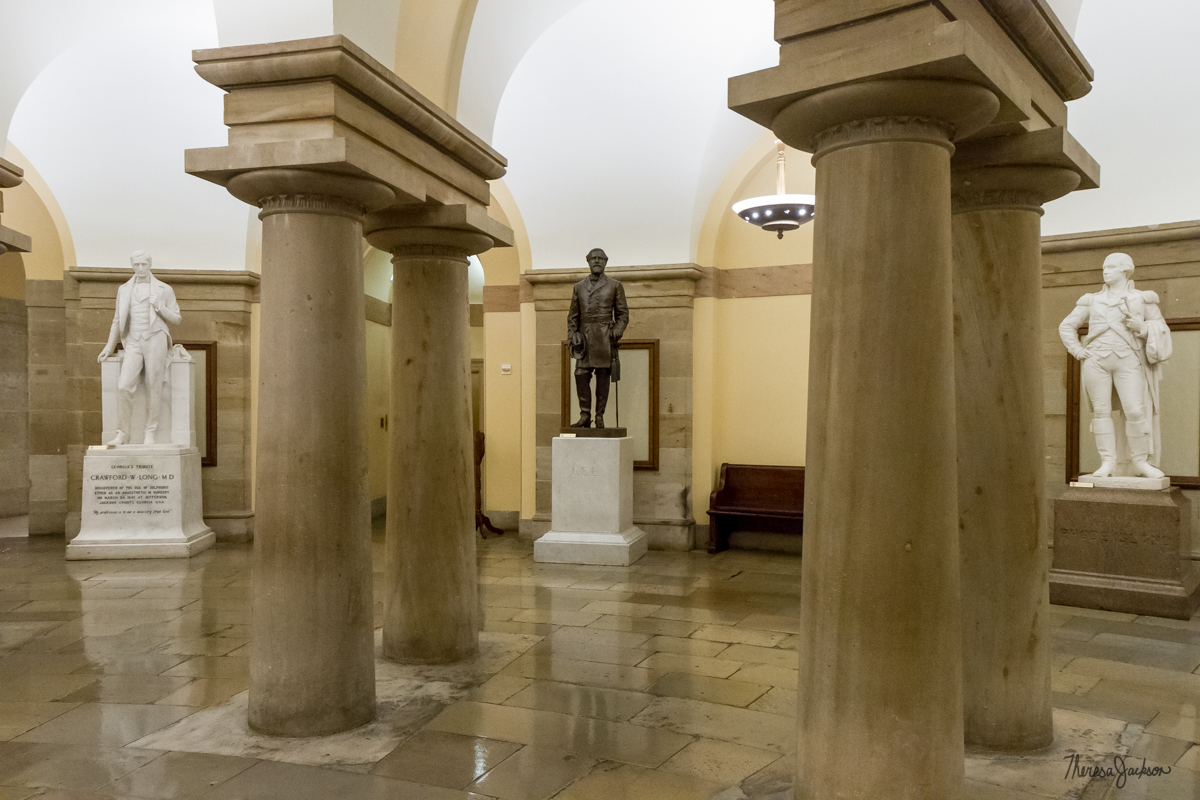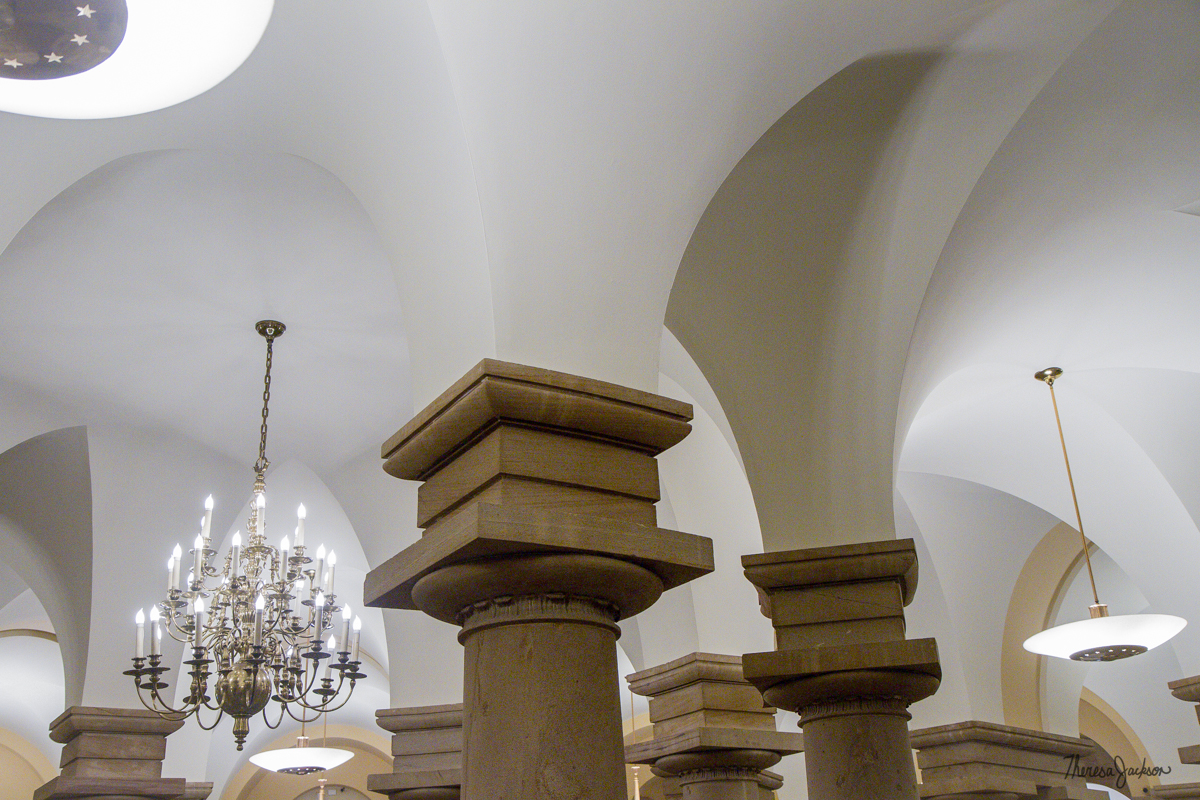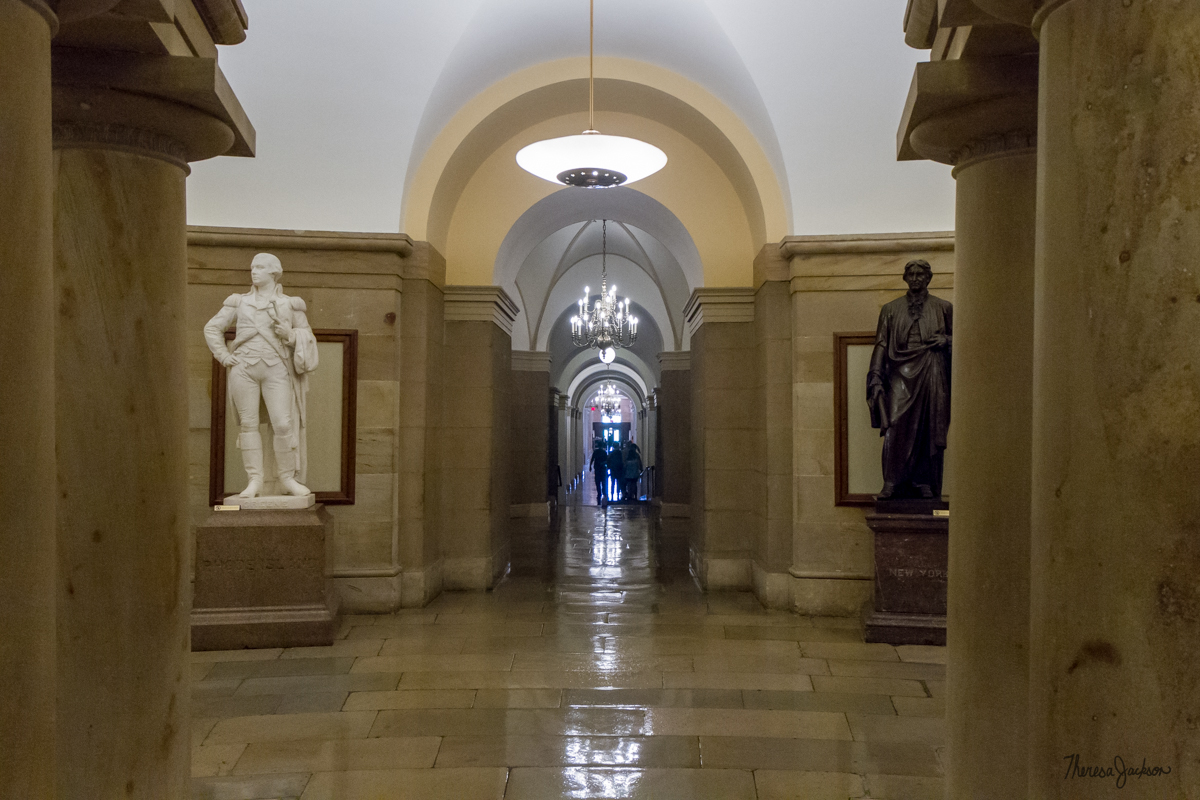 The outer round wall is lined with sculptures. Some statues are part of The National Statuary Hall Collection which are a collection of statues donated from each state.
The bust is of Lincoln. See a close up of Lincoln's bust here.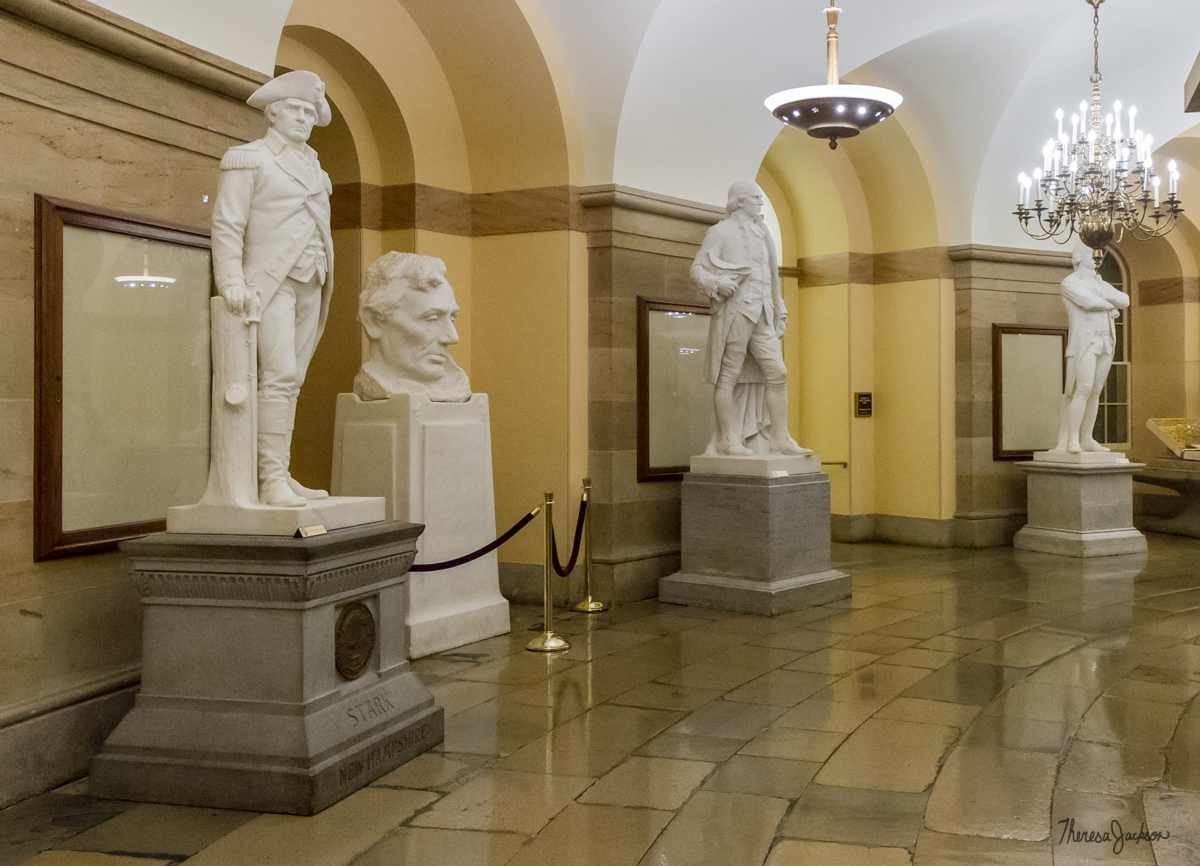 This is the New Hampshire state statue of John Stark.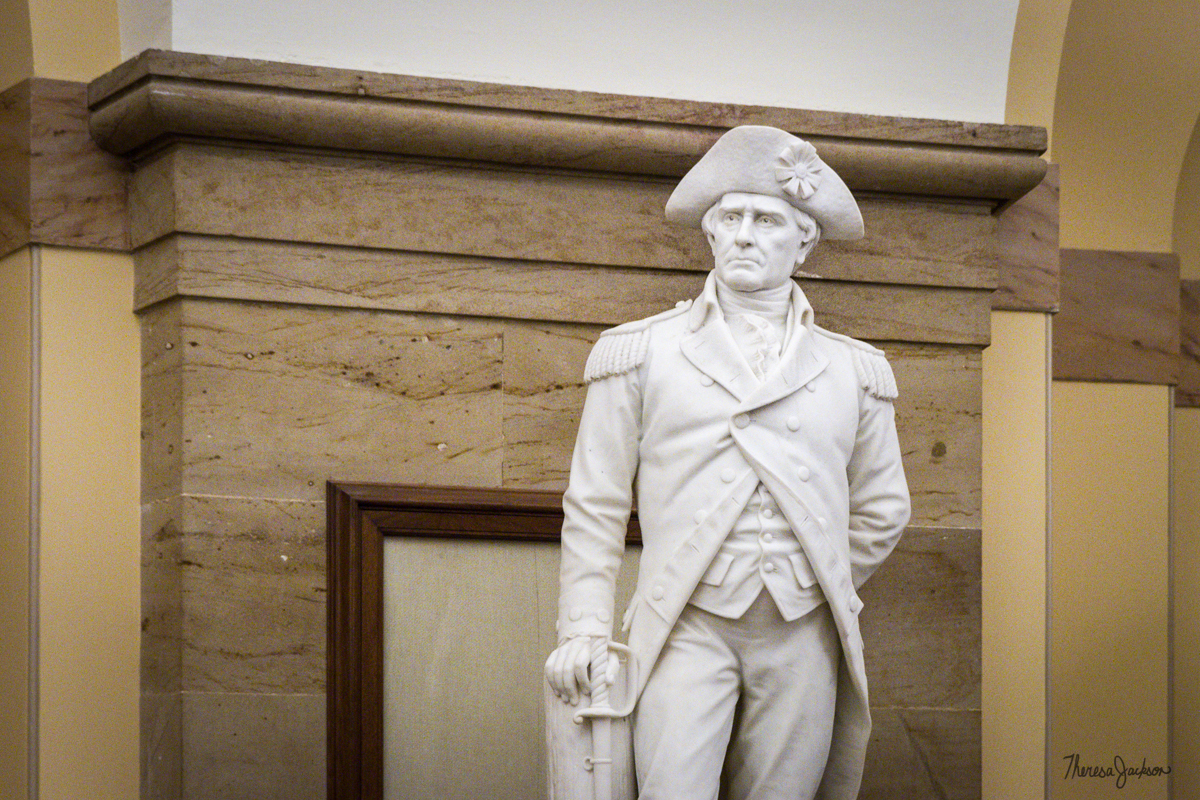 The architectural details of the Capitol Rotunda are incredible. I wish I could spend some time alone in the room with my camera and tripod, but that's not an option. These photos are my hand held, best attempt to capture what I saw.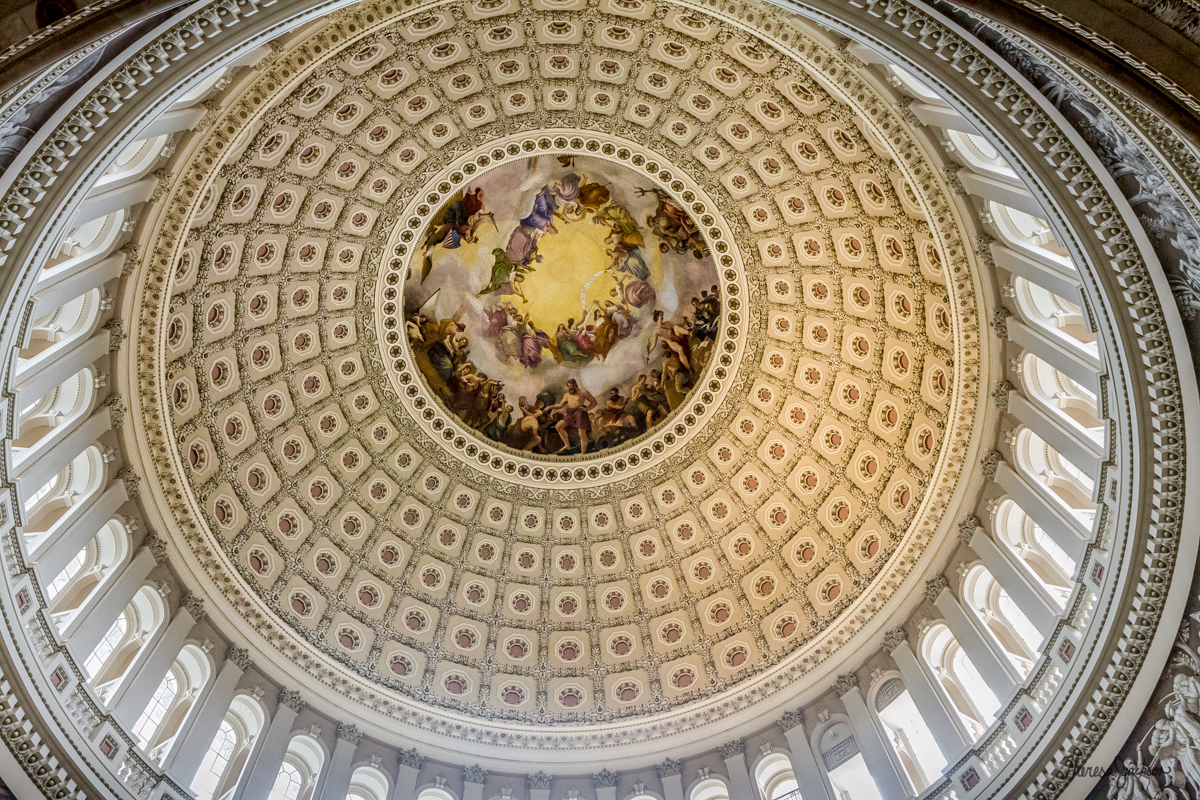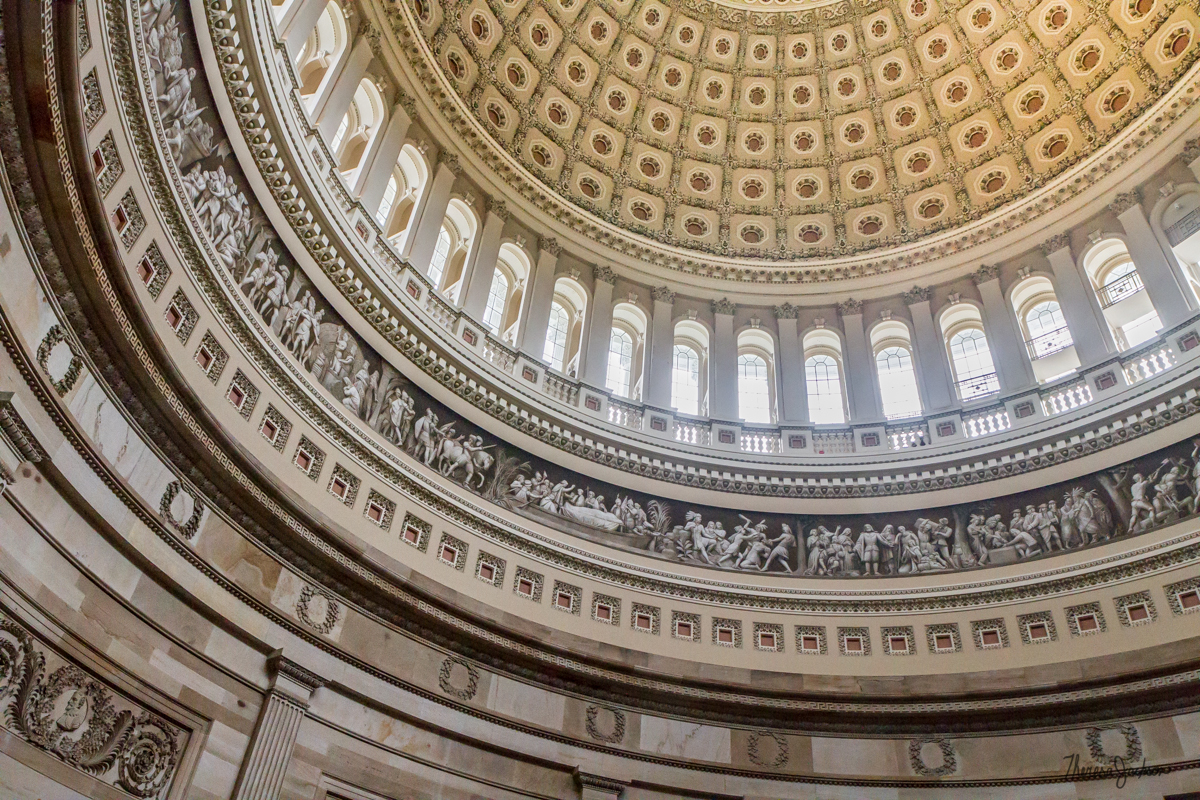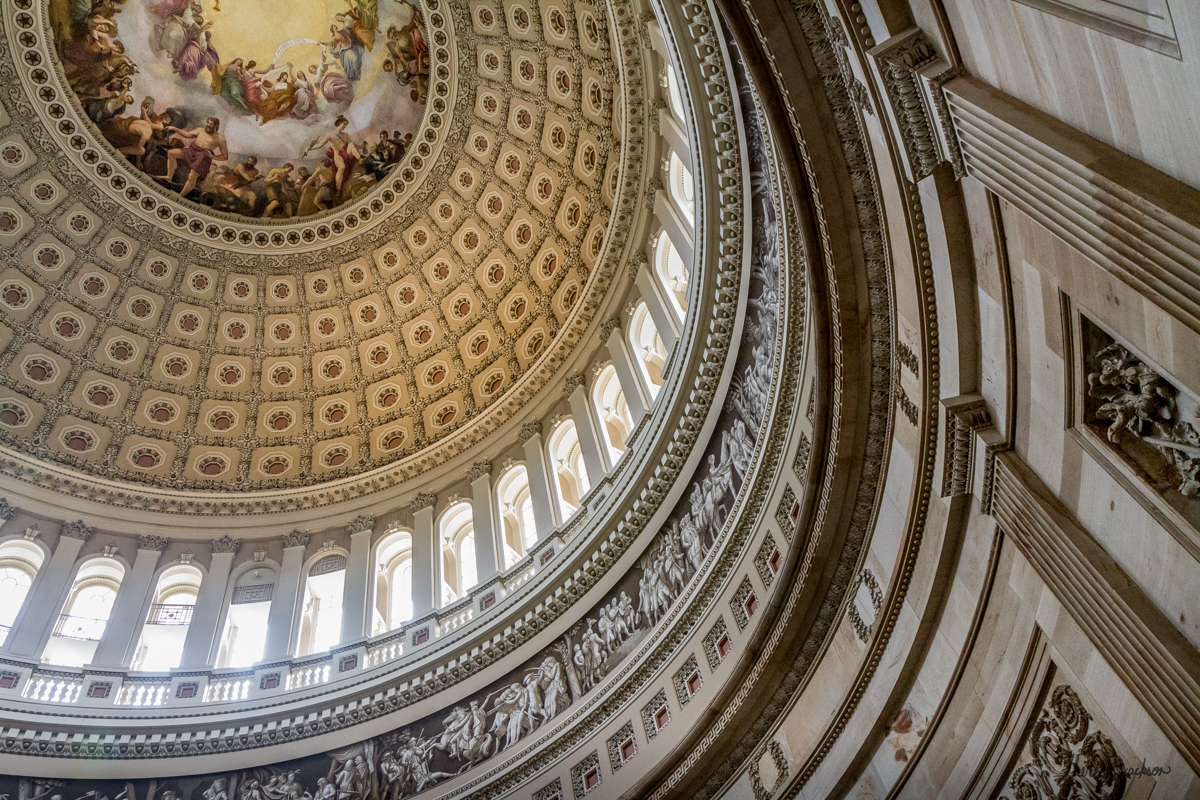 Every visitor tried to capture the same thing.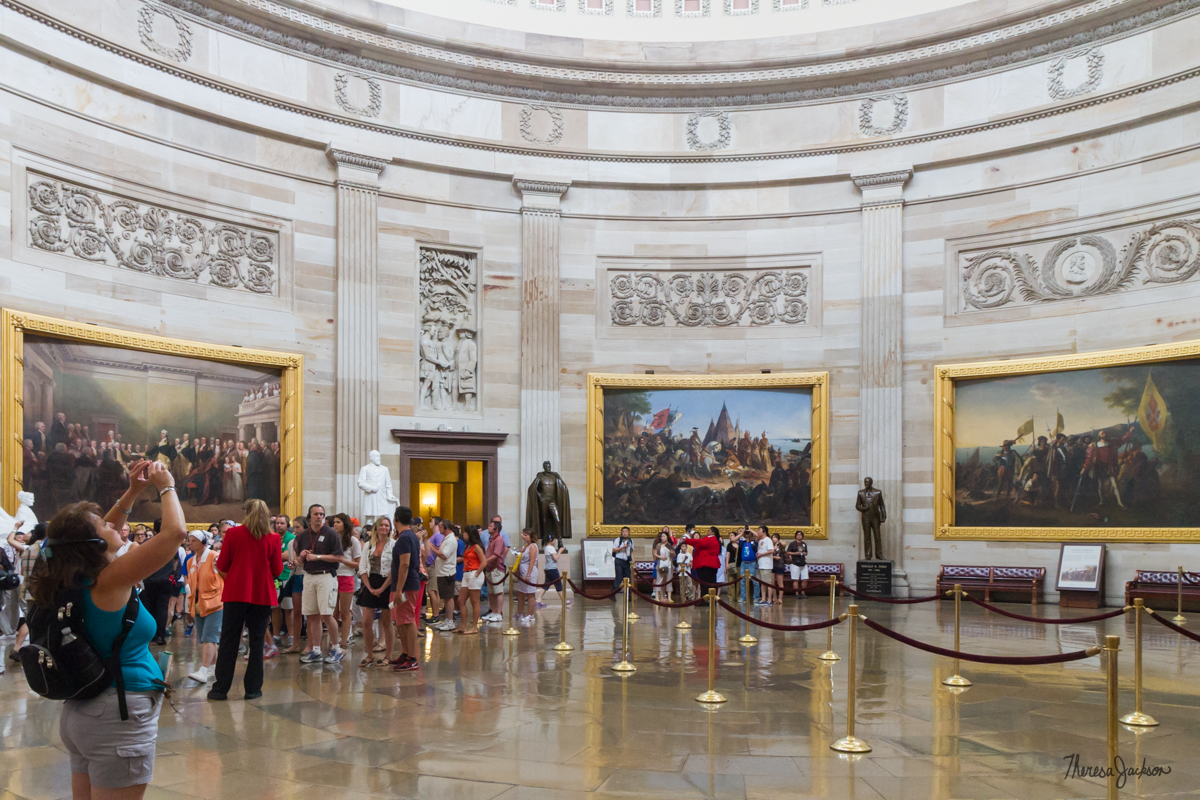 The Capitol Rotunda is lined with large oil paintings and more sculptures. This painting is the Surrender of General Burgoyne. The statue is of Alexander Hamilton.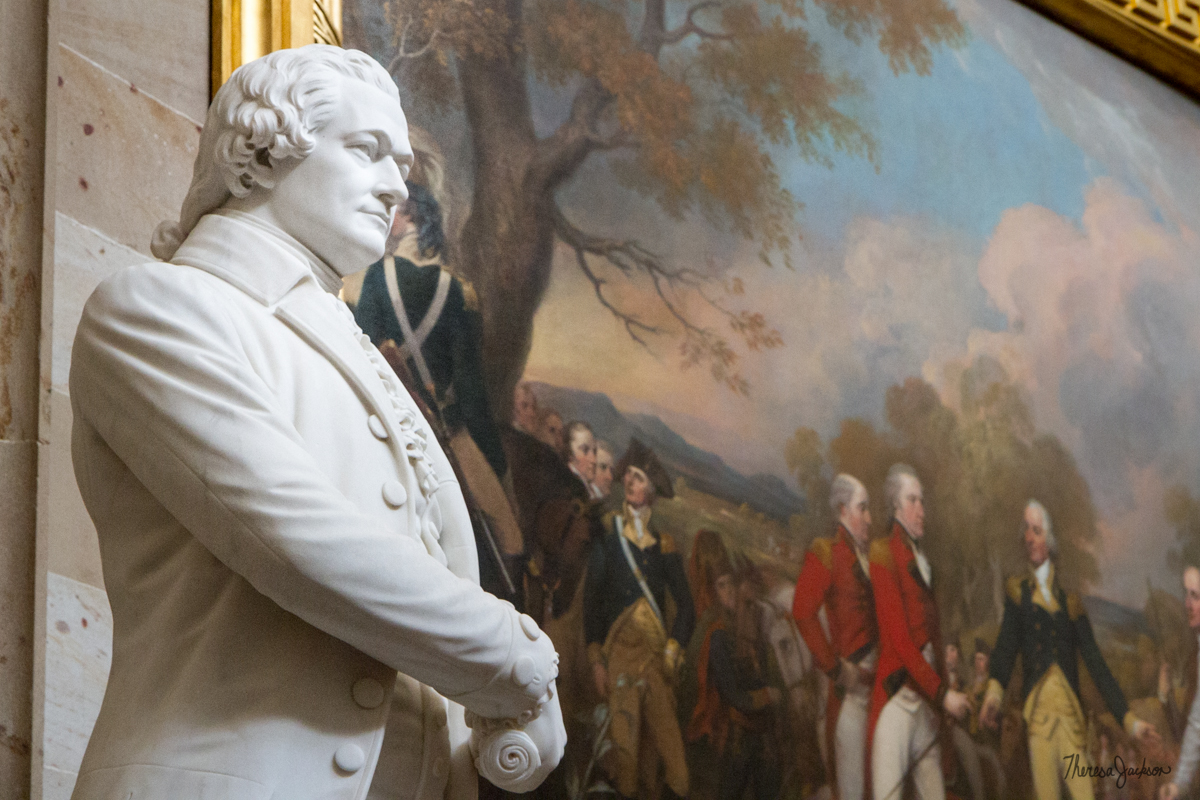 The National Statuary Hall houses most of the State statues. Our red coat guide made sure to point out, and tell us something about every state represented by members of our tour group.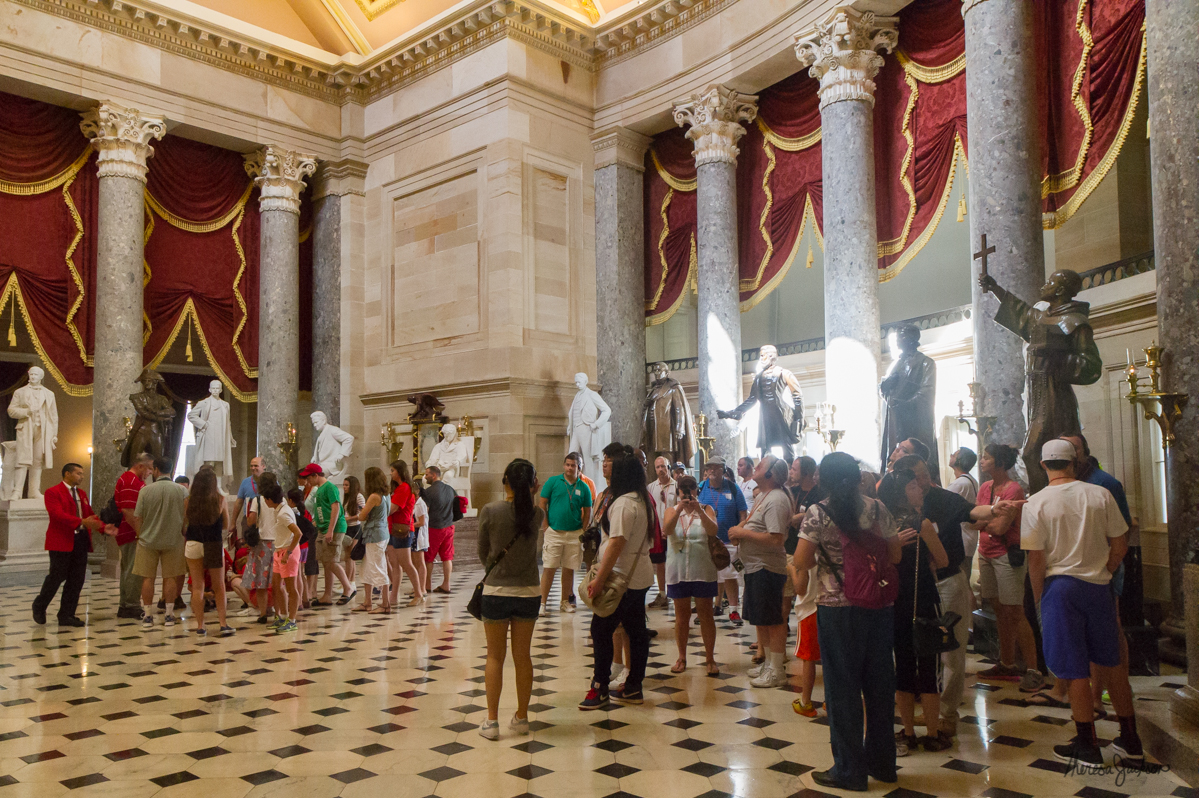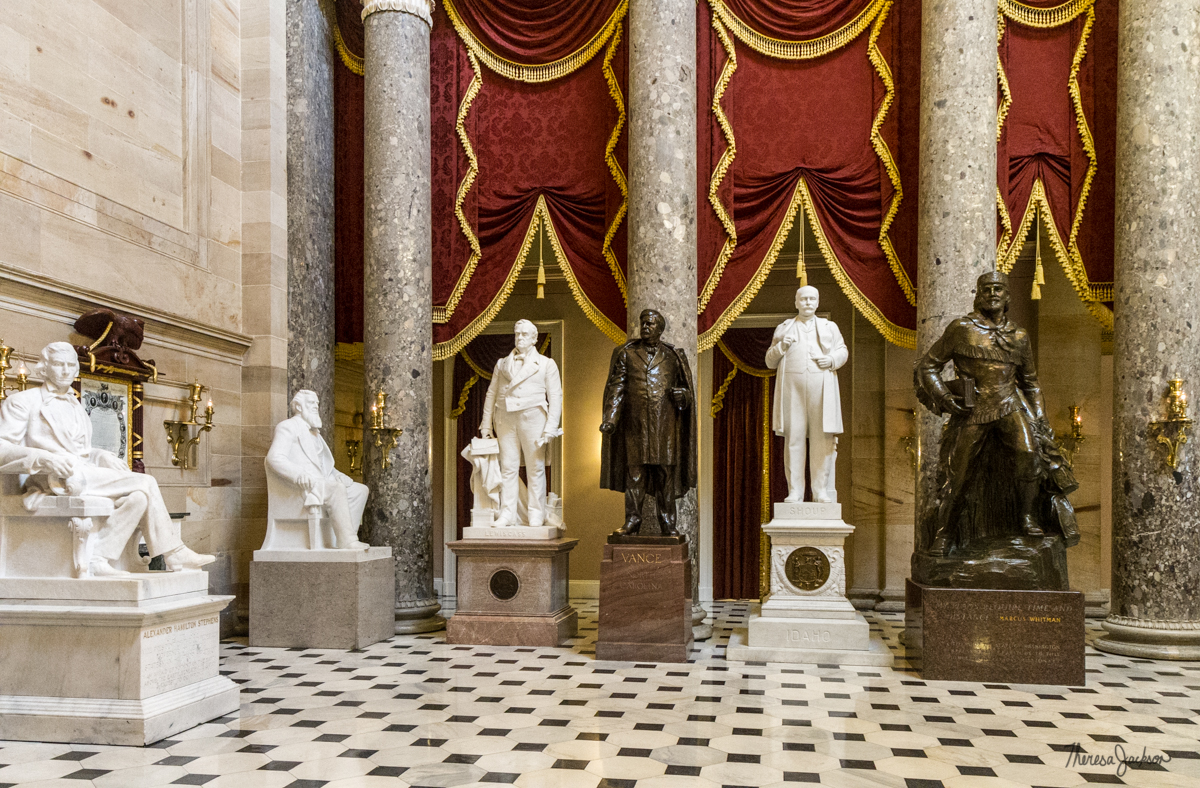 This was originaly where the House of Representatives met. The public gallery is still visable behind the columns.
The gold statue is Rosa Parks. She is the most recent addition, commissioned by congress and unveiled in February, 2013.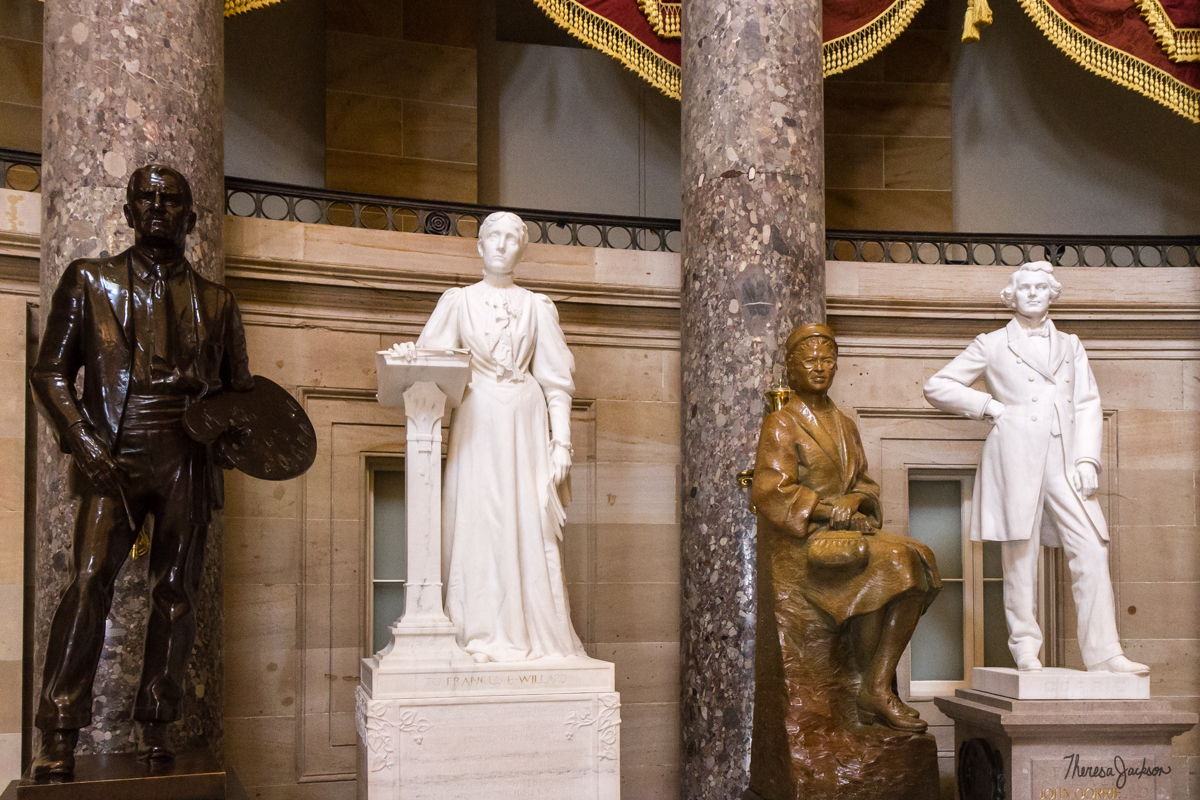 Our California state statue is of Father Junipero Serra.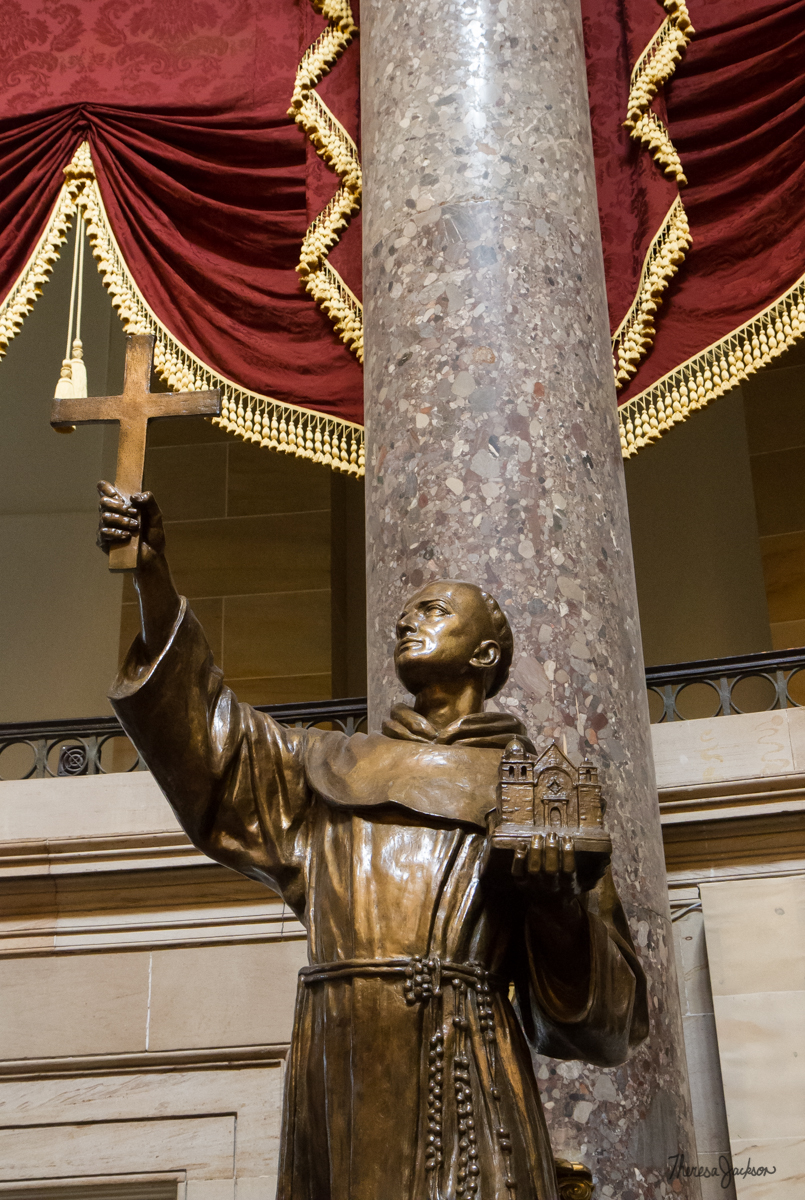 This smaller replica of the Statue of Freedom, which stands on top of the dome, is on display in the visitor center.