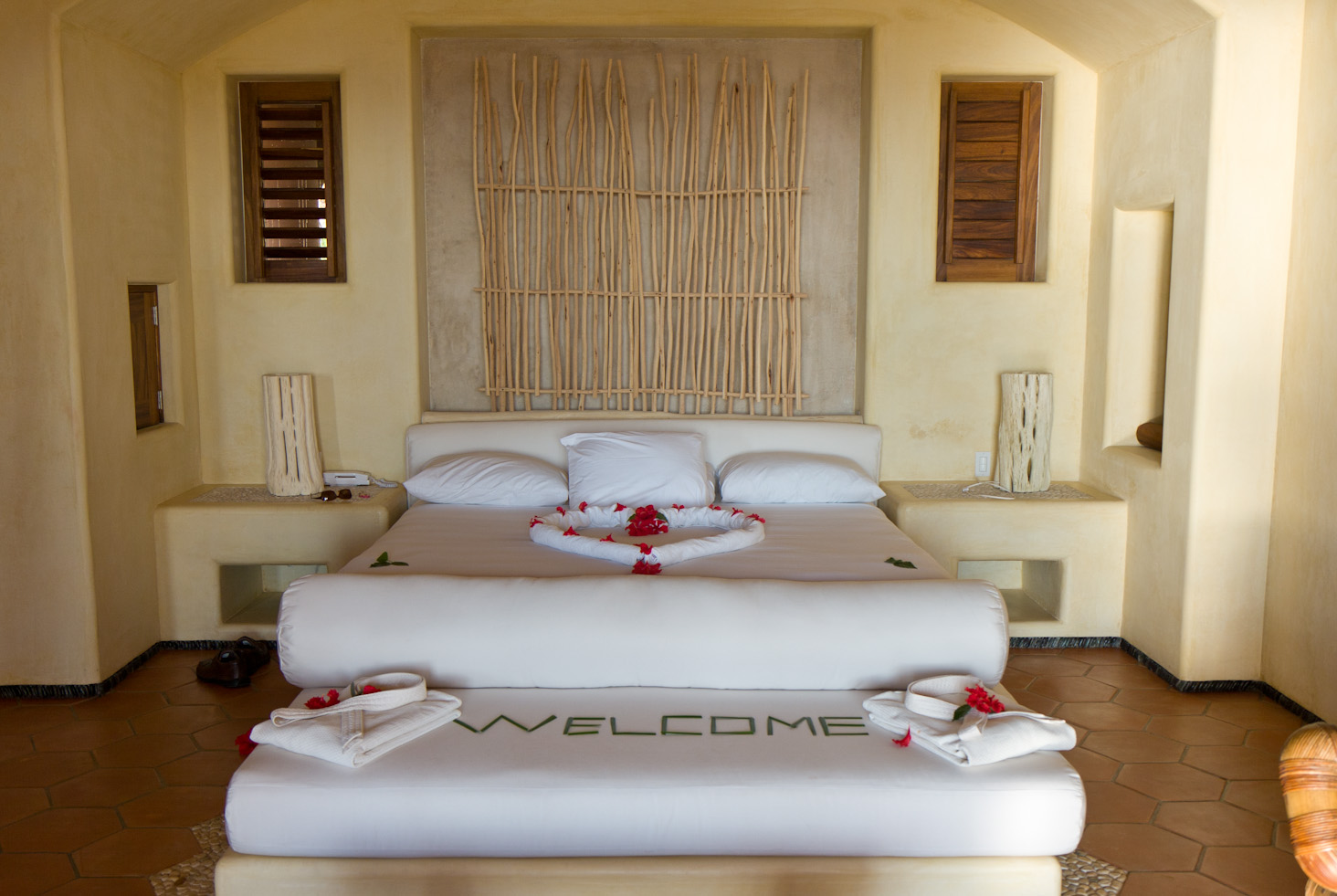 We just returned from a week long vacation in Zihuatanejo Mexico. The trip was a gift from my husband's boss for his 50th birthday. The gift was over the top. I have no idea how I can ever say thank you enough.
I was nervous about the trip for numerous reasons, all of which melted away when I stepped through the doors of The Hotel Las Palmas. Seriously, I imagine heaven to be exactly like it. The realization startled me just a bit because I am not quite ready for heaven.
I have never been so relaxed in my life. I wish there was a way to bottle the feeling. We spent long days doing almost nothing and it felt perfect. Time moved slow. Days were long. I woke up for the sunrise every day. There was no TV, email, facebook or twitter. I didn't care.
I took 1500 photos, some of which I like but none of which completely capture the moment. Yet, I can tell a story better with pictures than words so I will share a bunch of them here.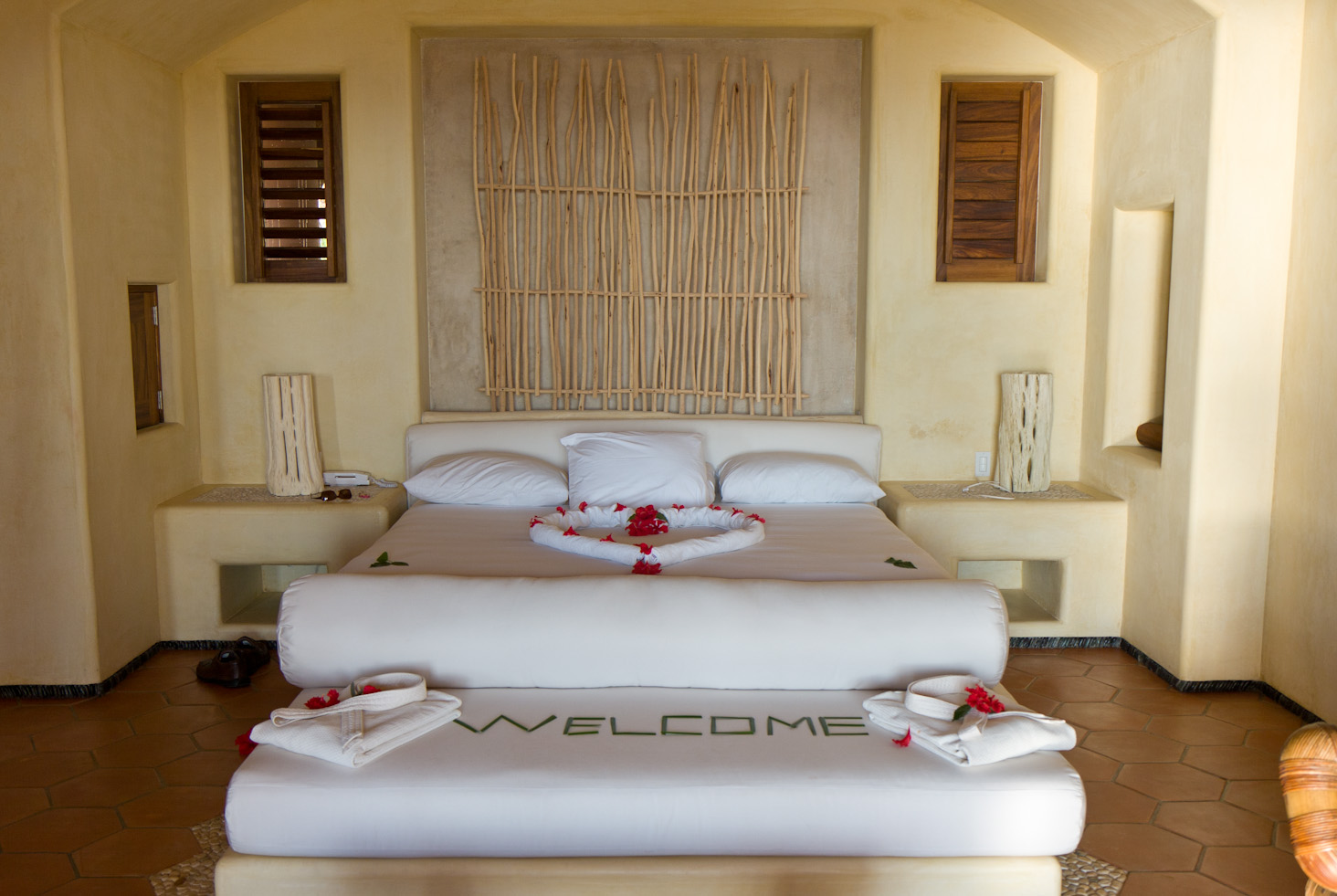 The room was just completed this past December, and everything still looked brand new. Our bed was decorated to welcome us.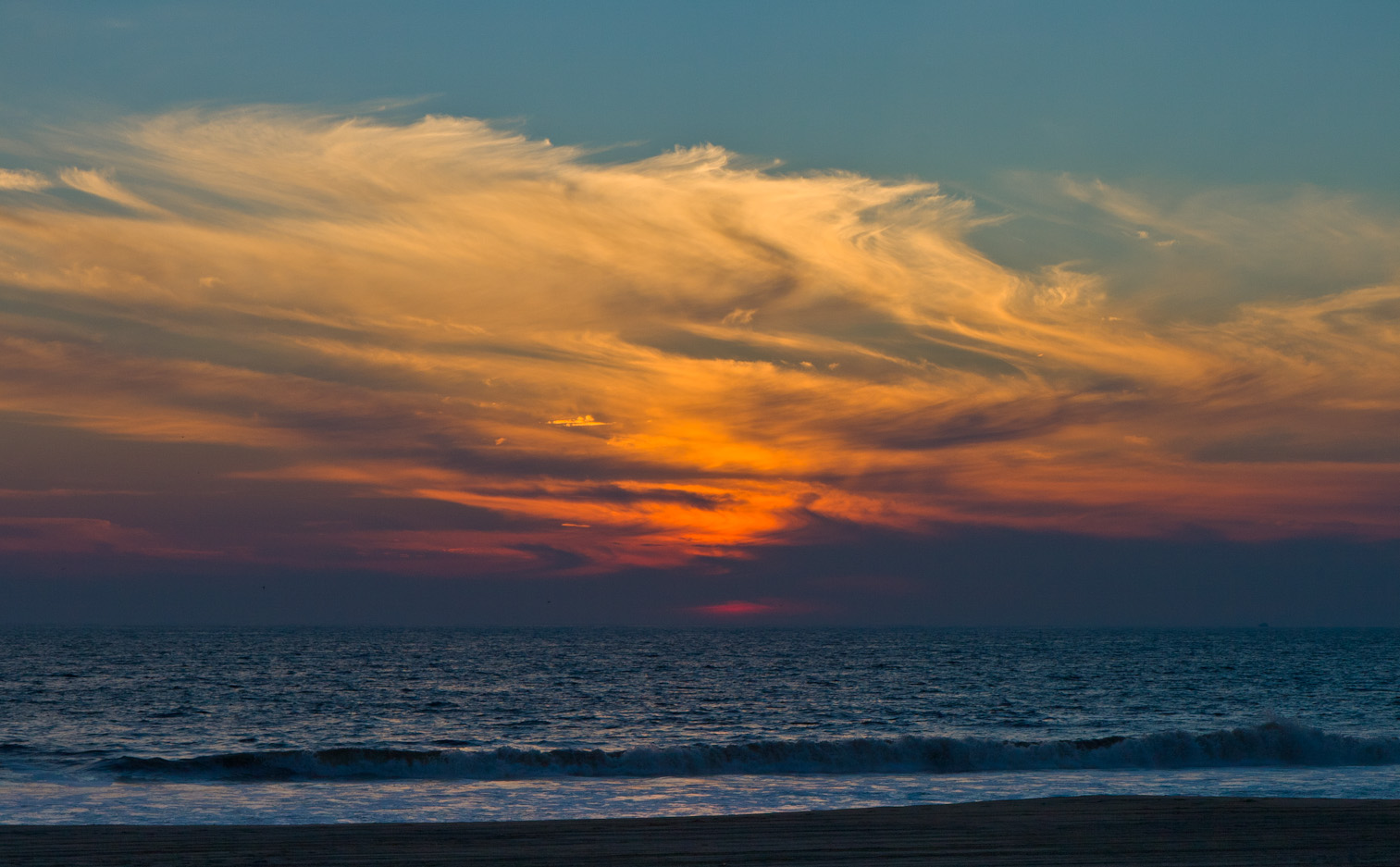 We were treated to a spectacular sunset shortly after arriving.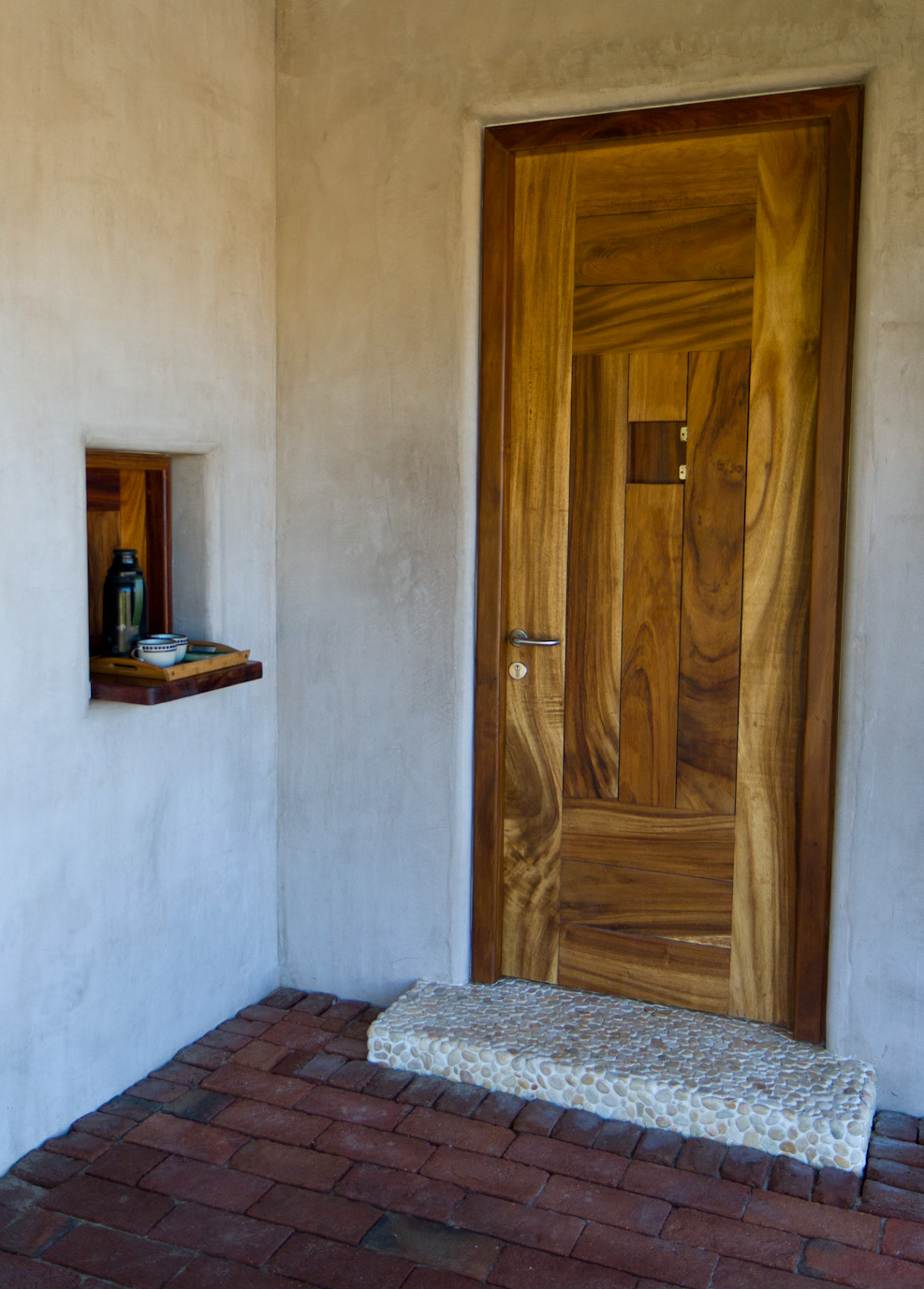 A coffee tray is delivered to a special coffee window every morning before we awoke. Very classy!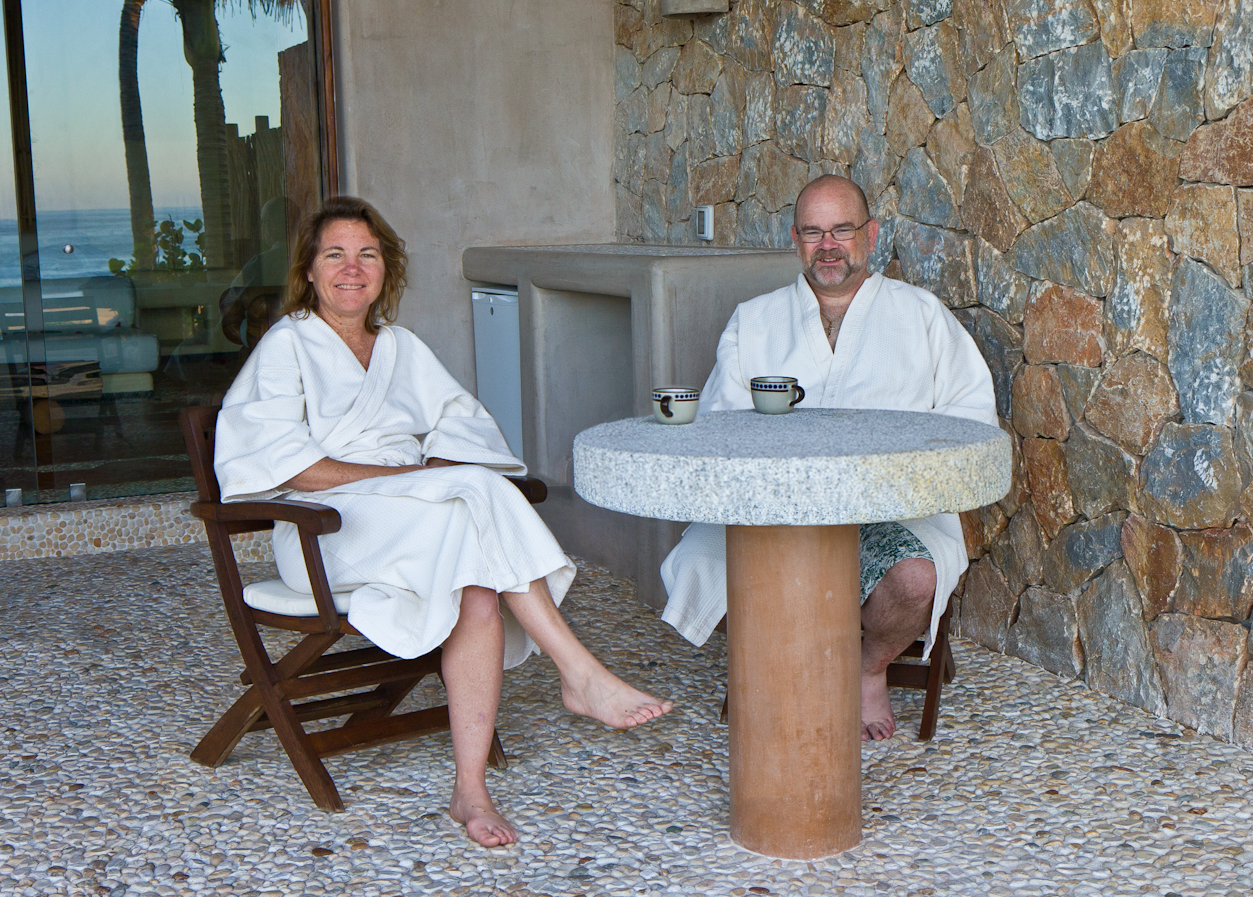 Private morning coffee on our back porch. Thanks to Photoshop no third party photographer was required.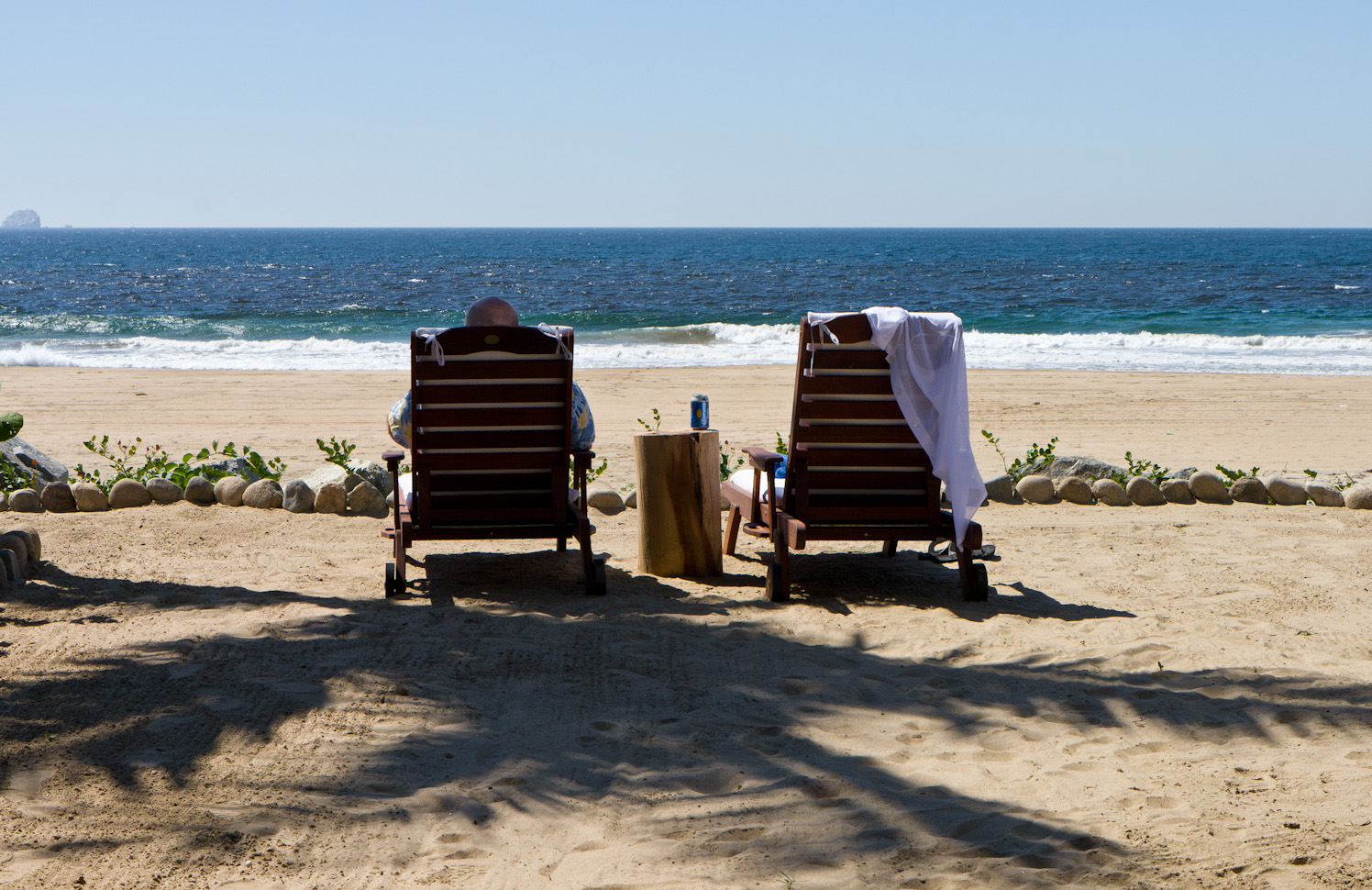 We spent a lot of time here in the back yard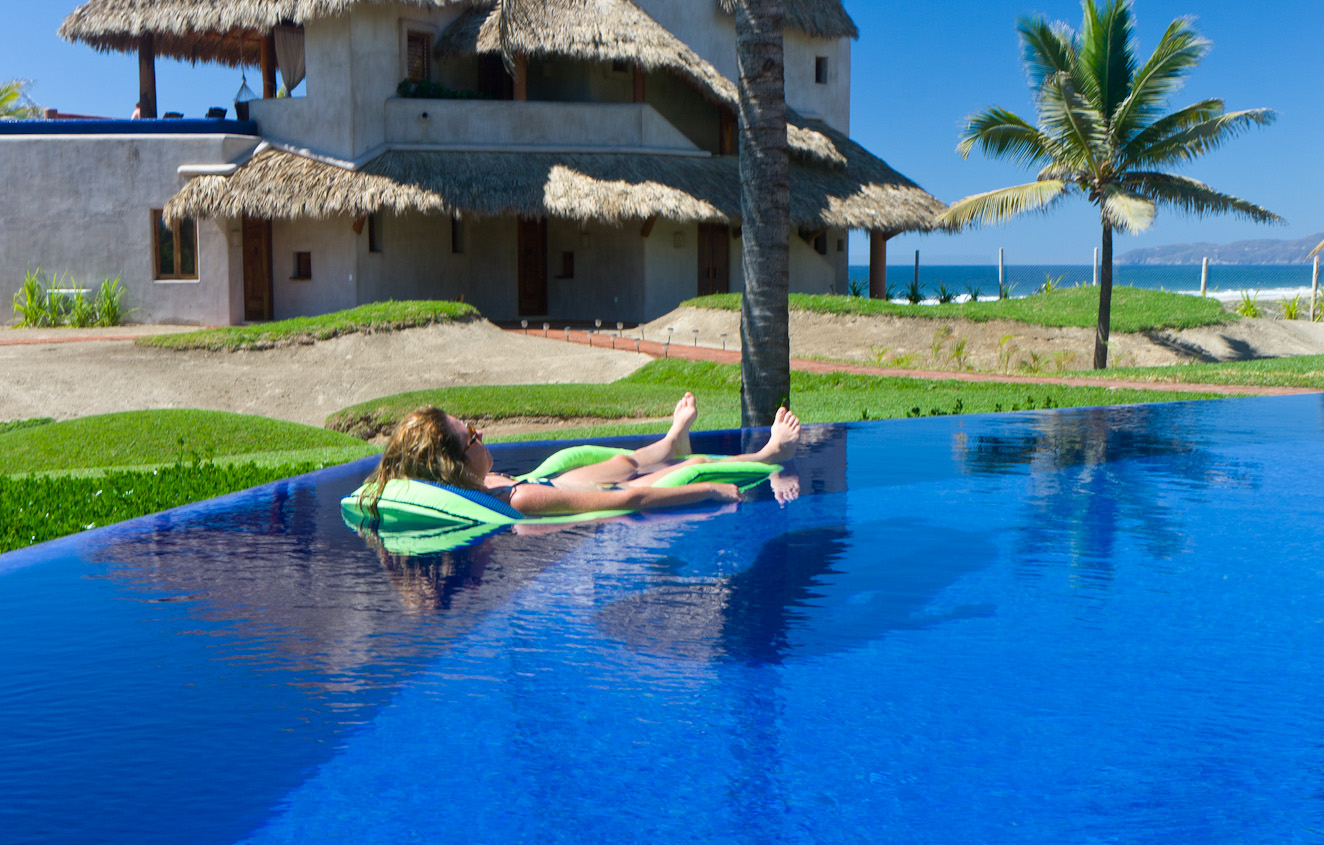 and here in the pool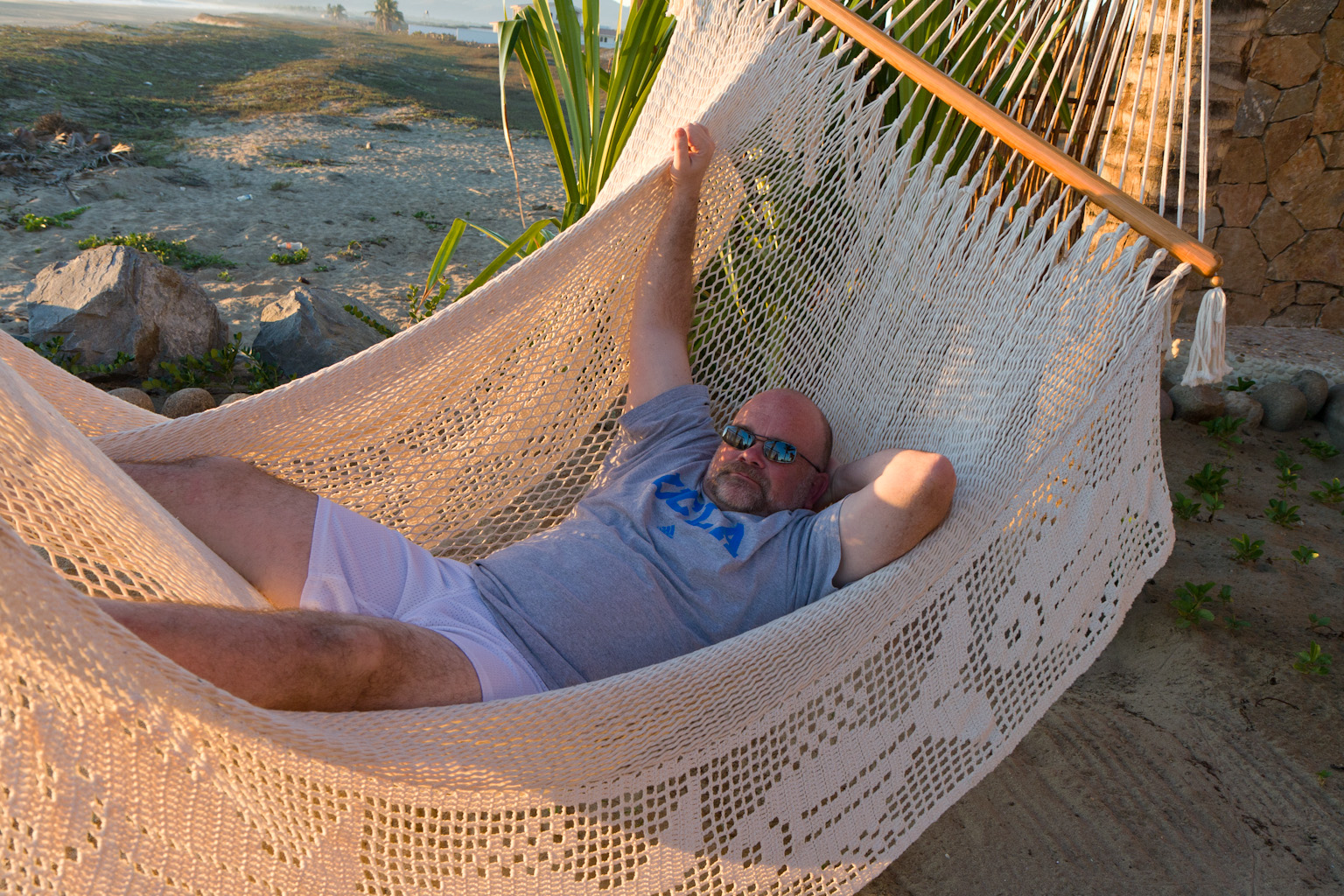 and here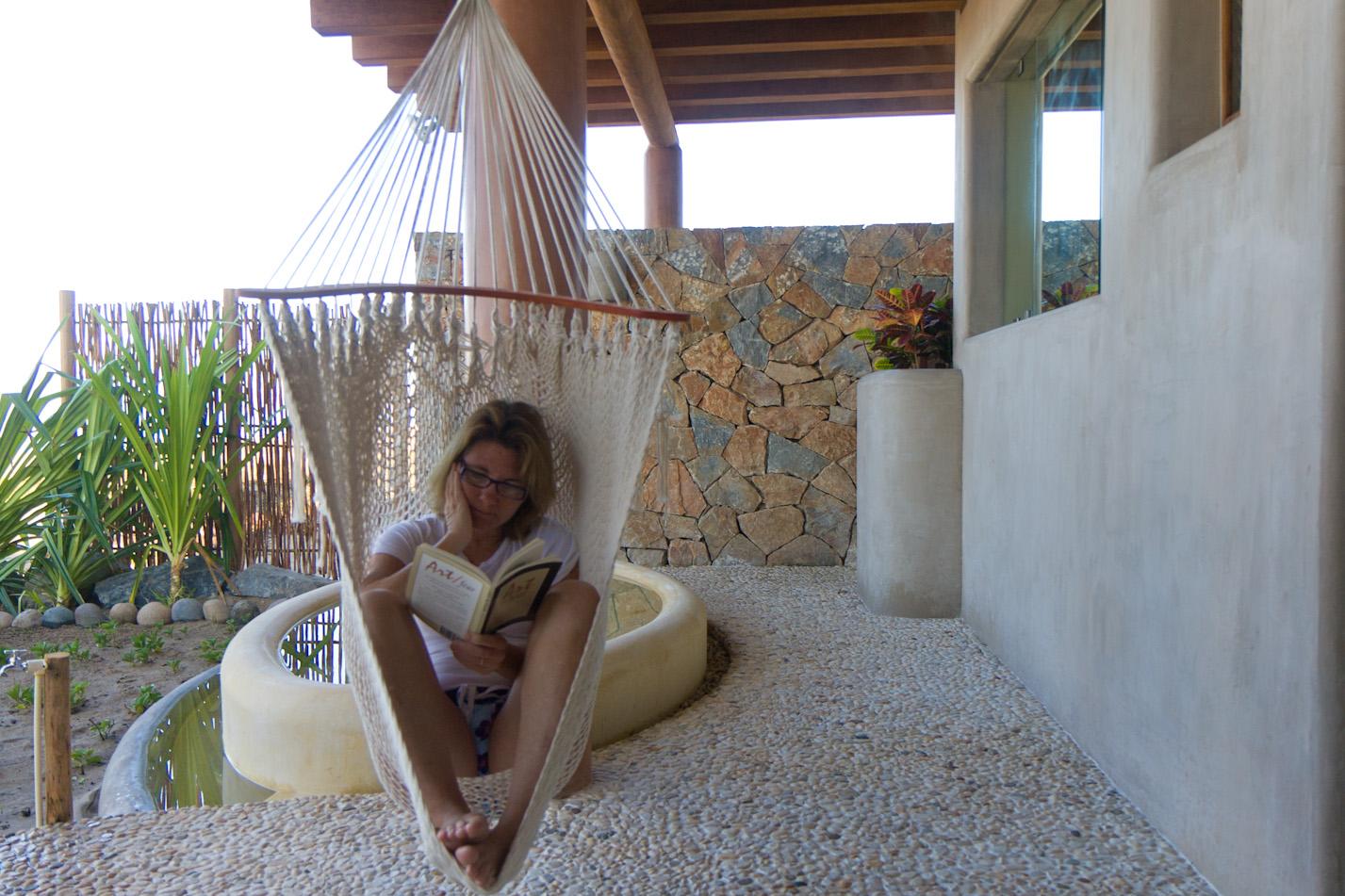 and here. Yes, the backyard has two hammocks.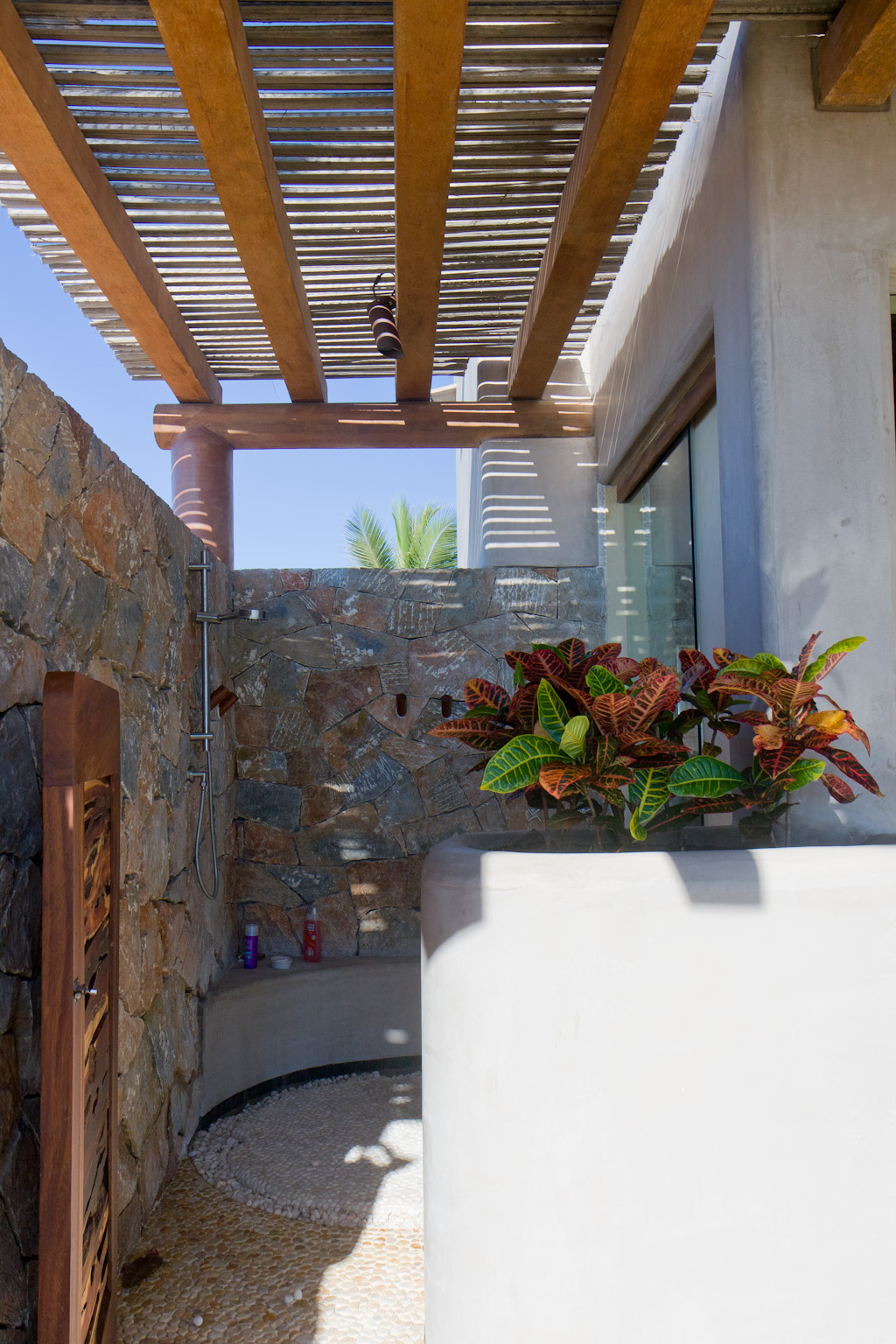 The coffee window, hammocks and beach front lounge chairs were enough to qualify the resort for heaven status but the outdoor shower solidified it.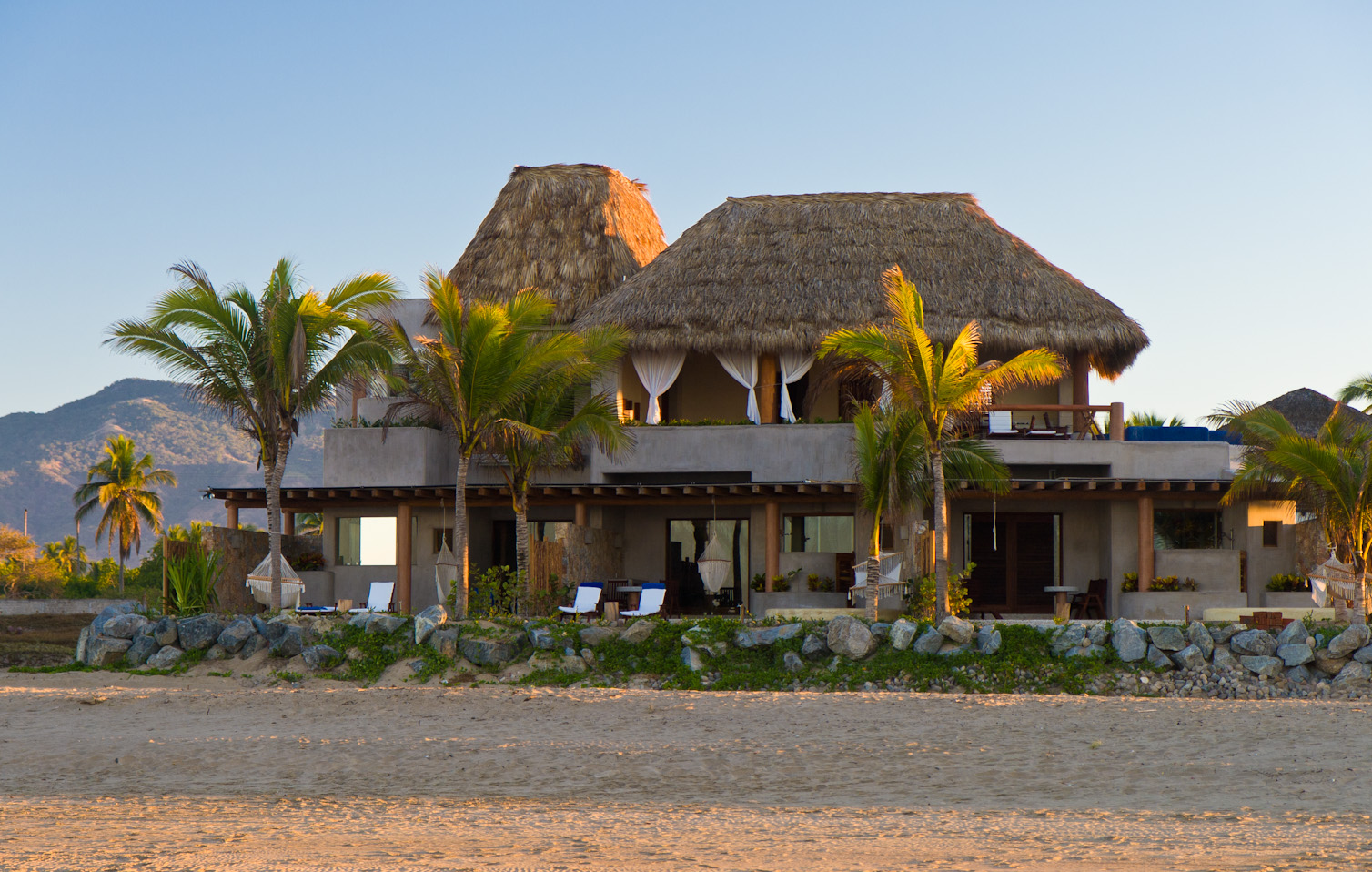 This building houses four rooms, three on the bottom and one penthouse suite on the top. Our room was on the bottom left.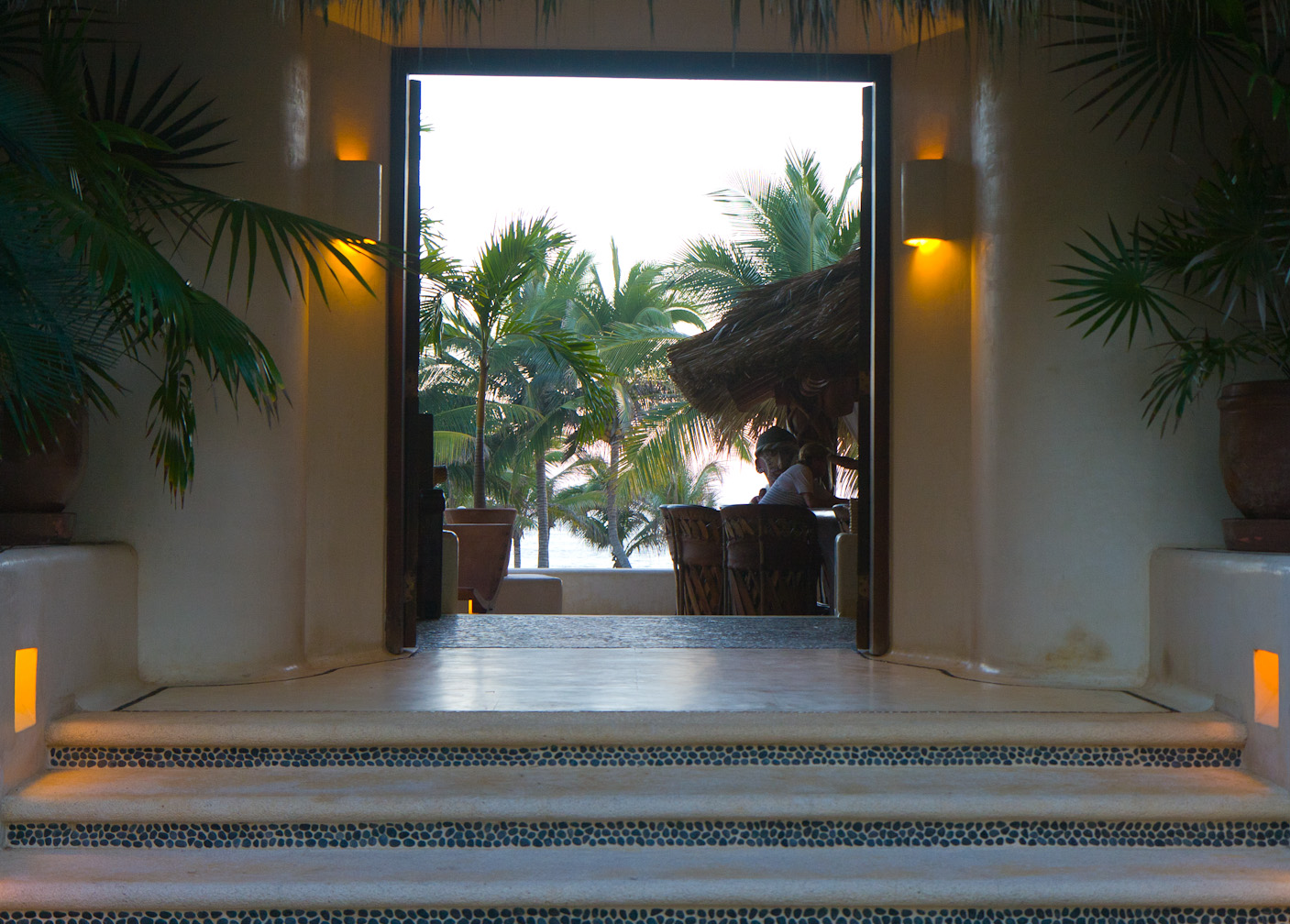 Las Palmas Hotel Entrance. The outdoor bar and restaurant is on the other side of the doors.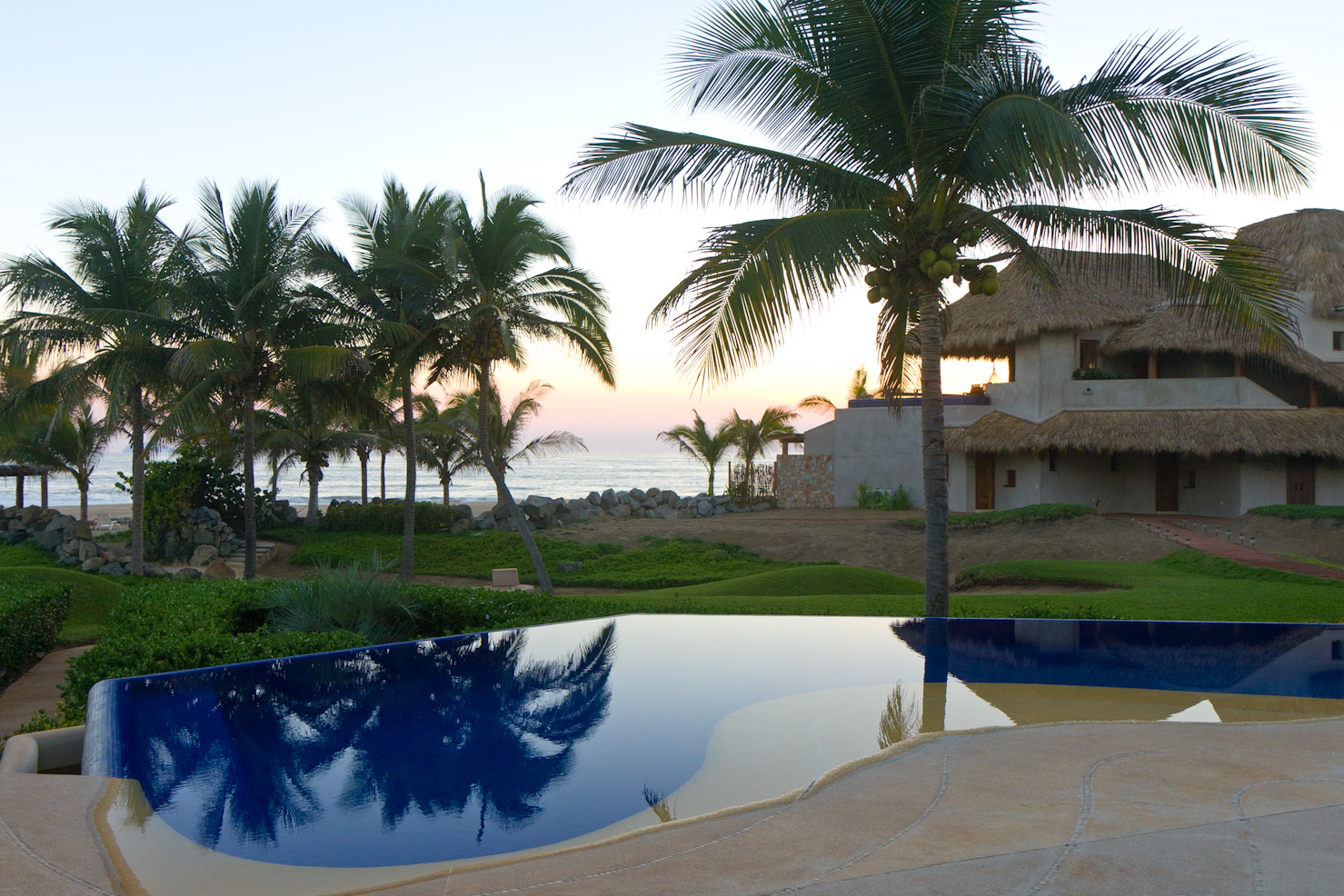 The view from the other side of the entrance door. Our room was in the building in the distance.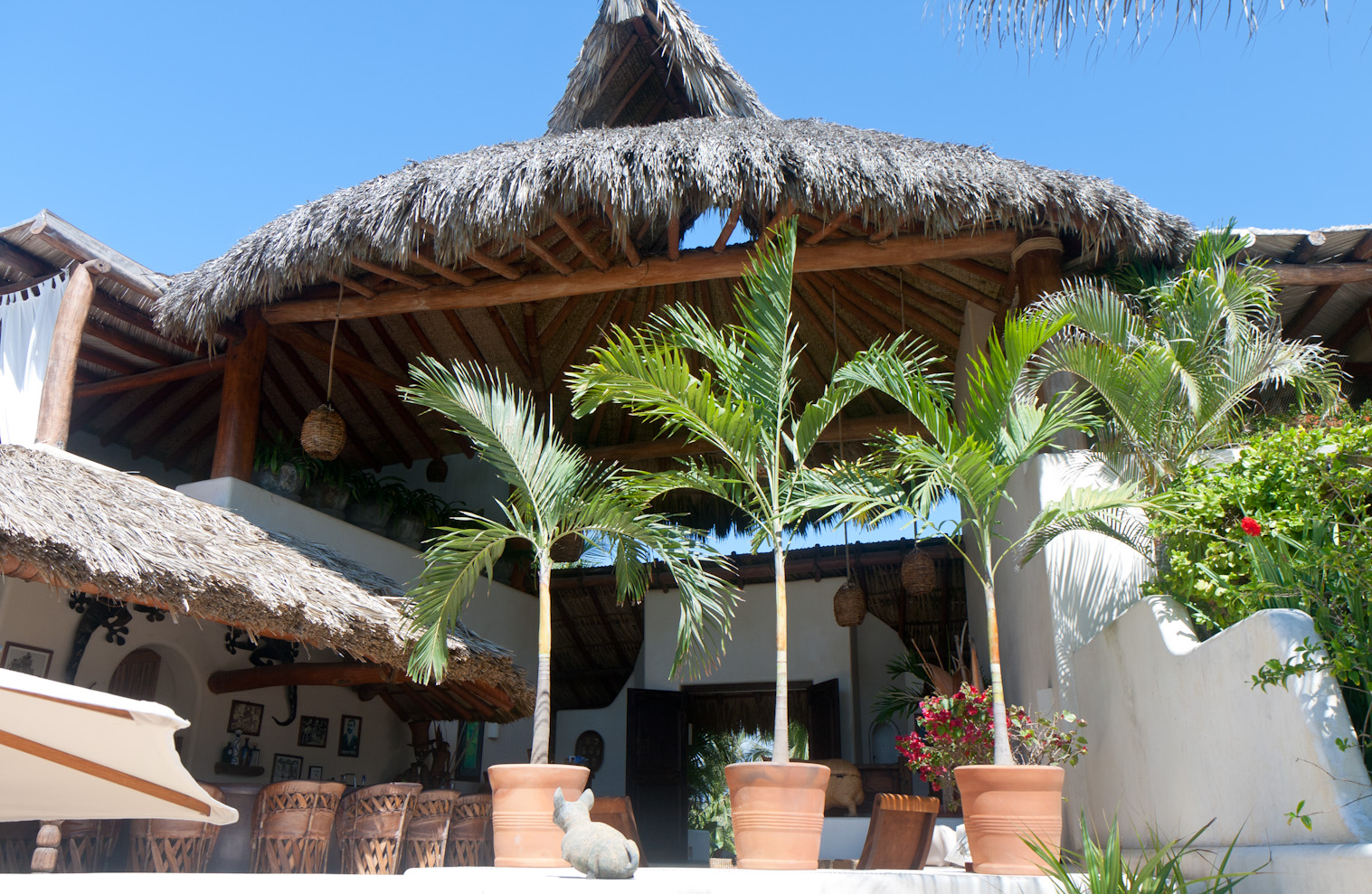 Looking the opposite direction at the patio bar and entrance doors.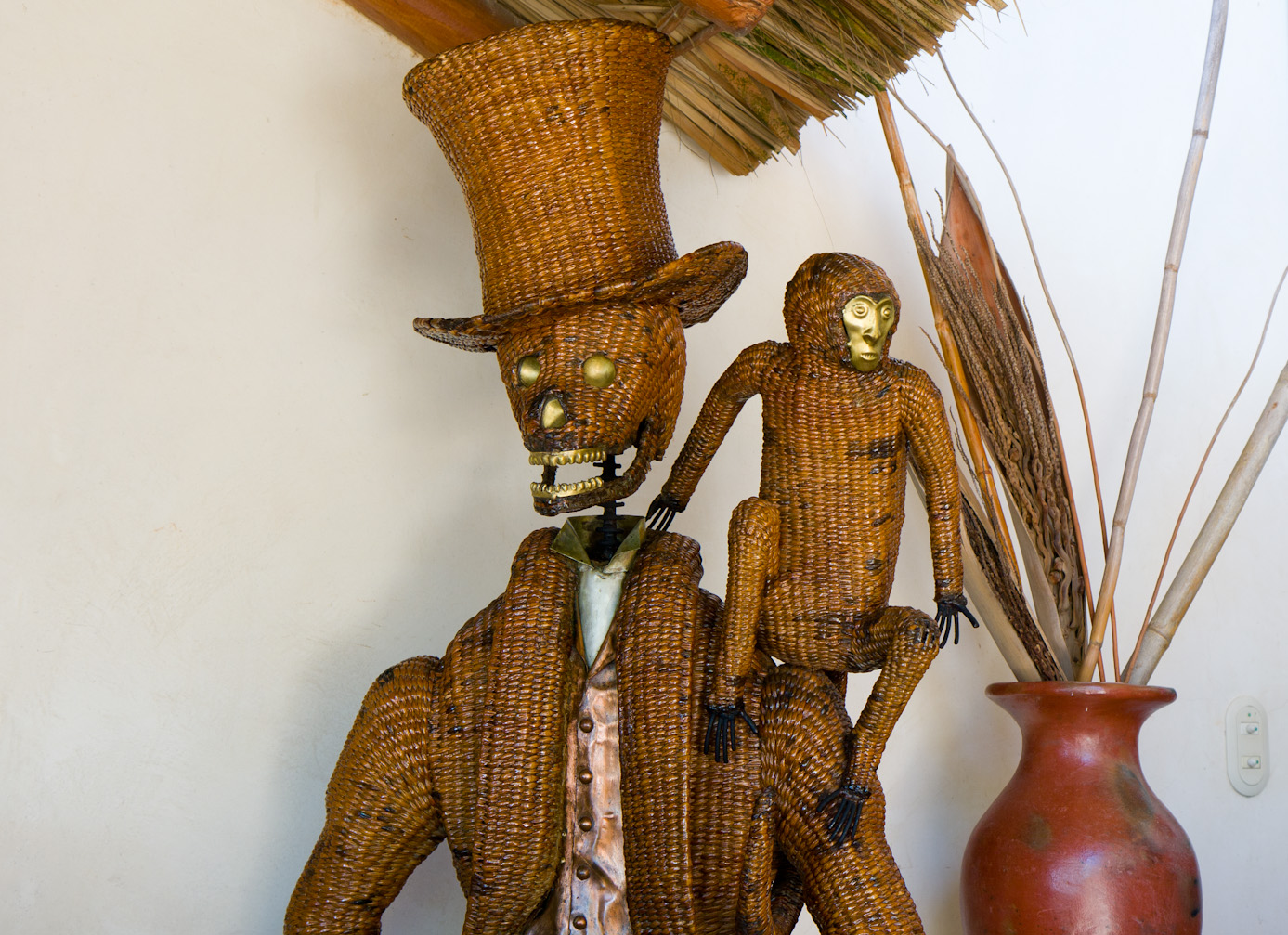 These guys kept us company at the bar.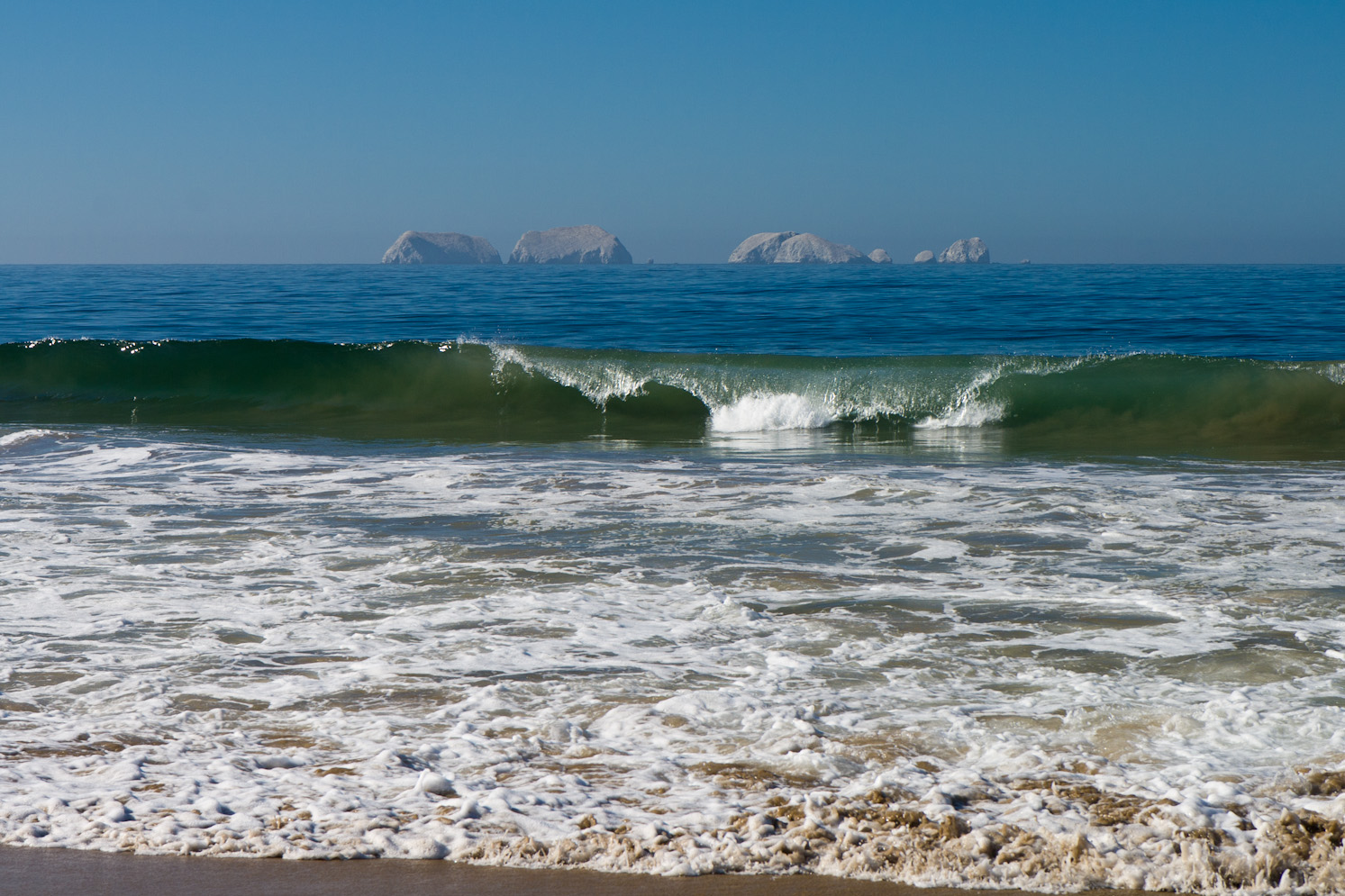 I took at least 100 pictures of these rocks and never got tired of looking at them.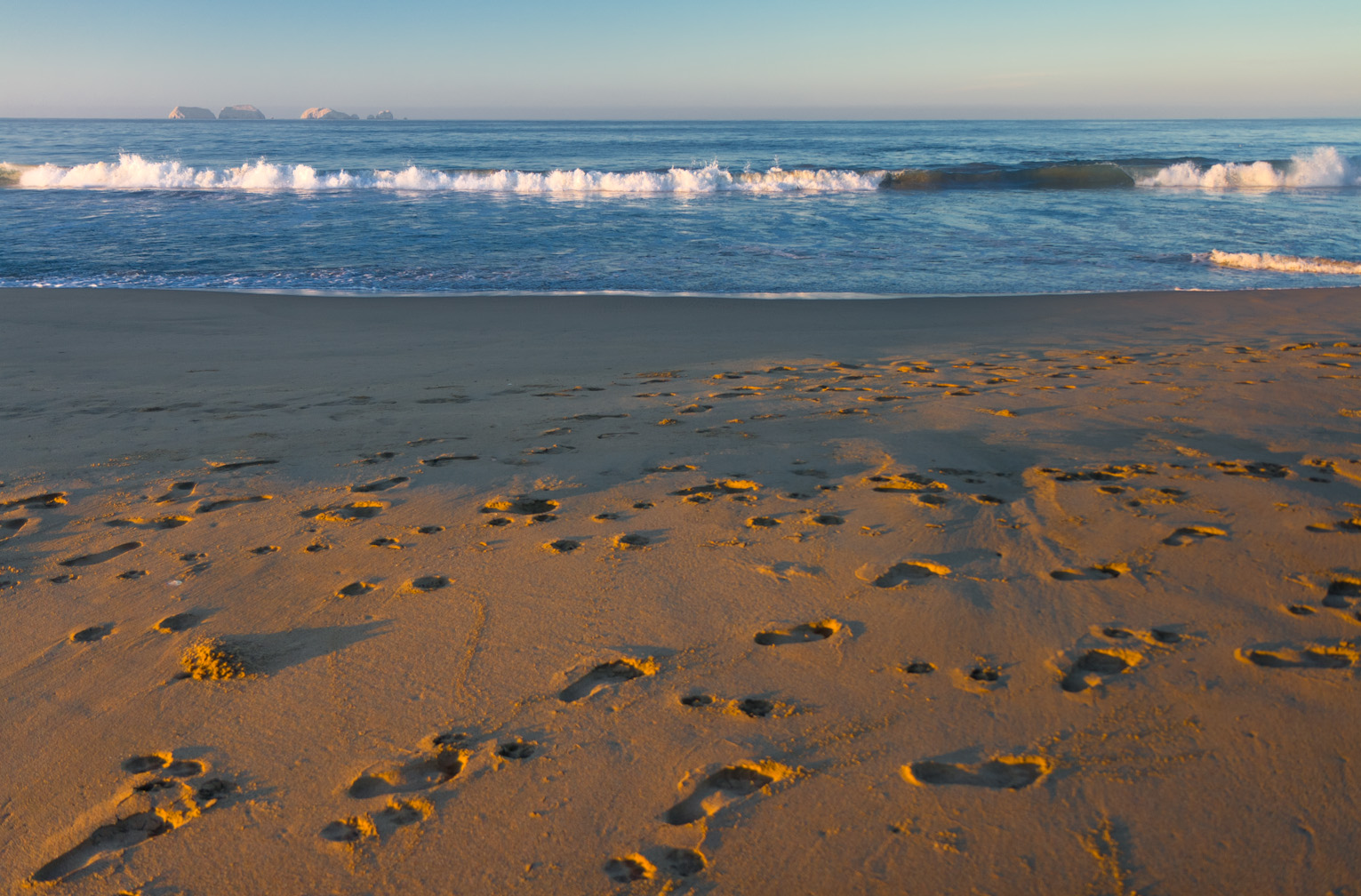 Rocks and footprints at sunrise.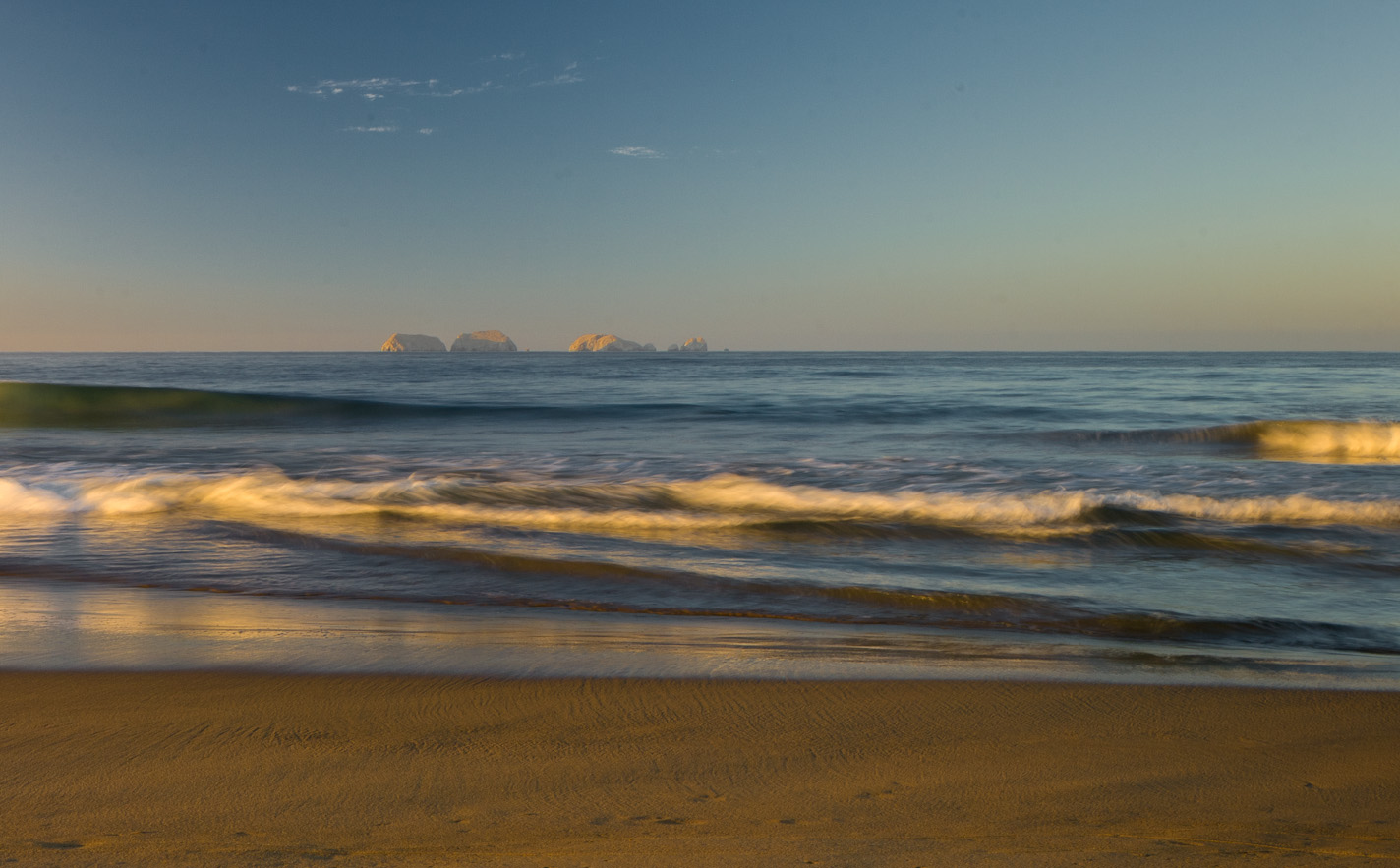 My favorite sunrise picture of the rocks. It comes close to capturing the feeling of slowed down time.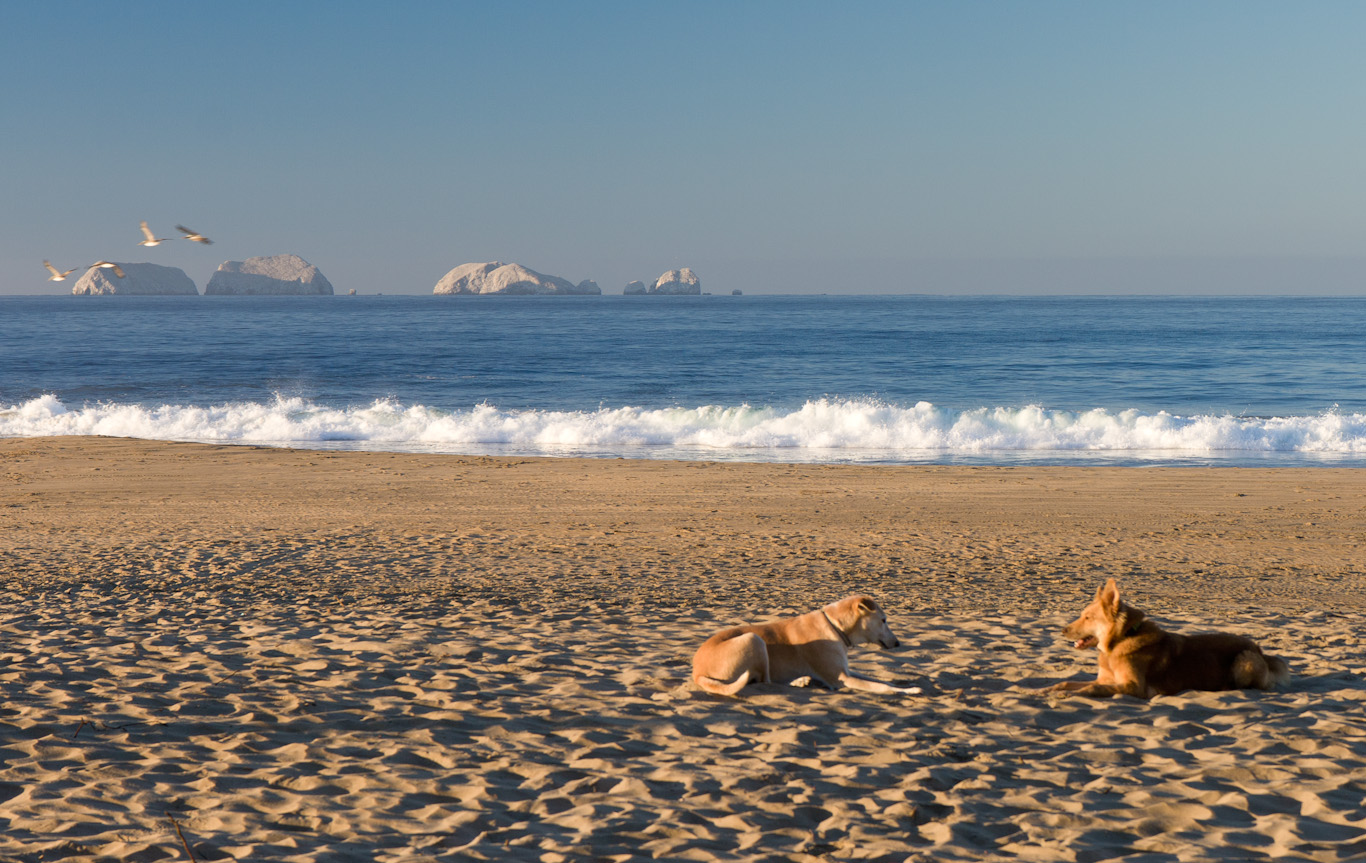 Permanent residents.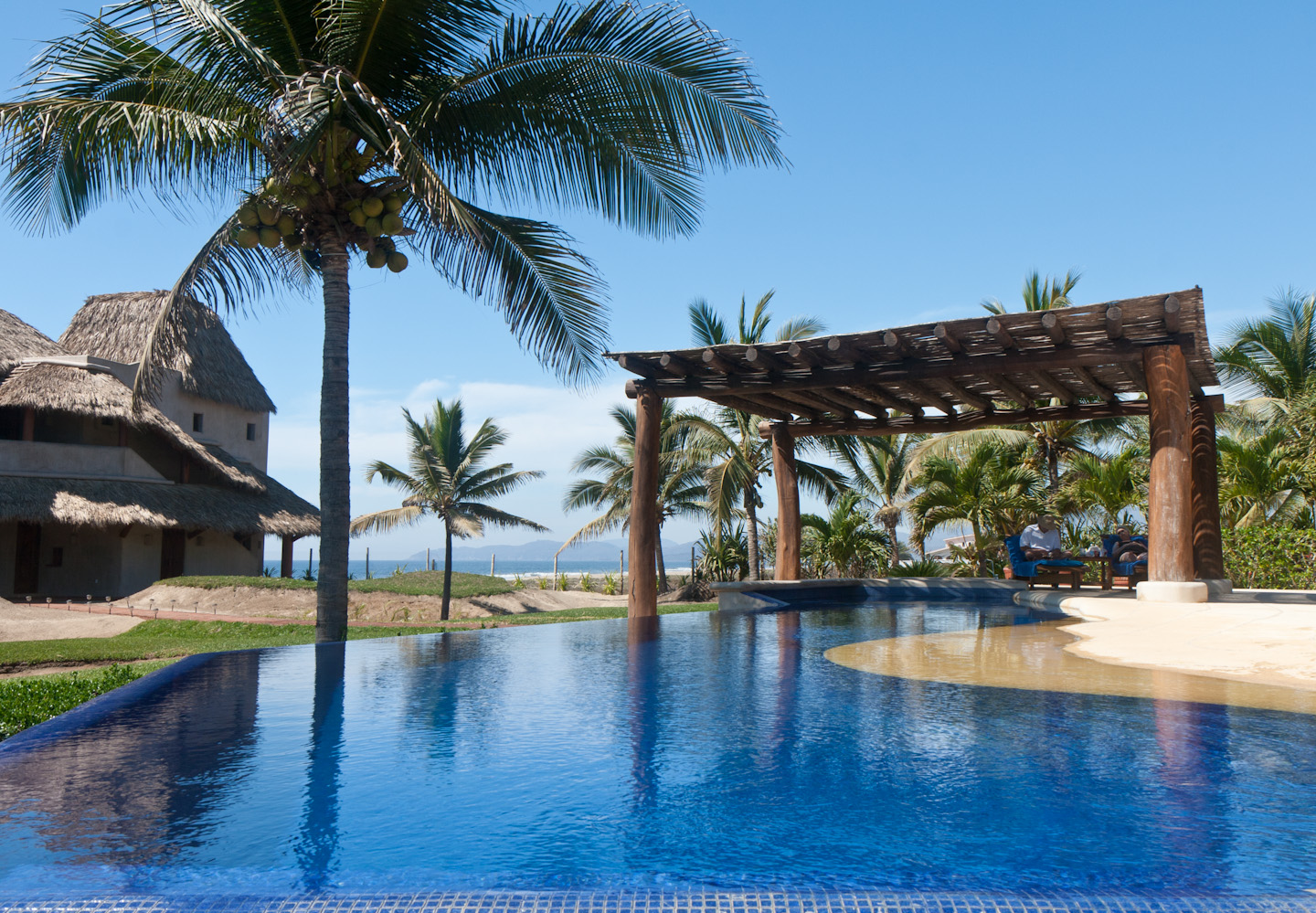 One last picture of the pool looking North West.