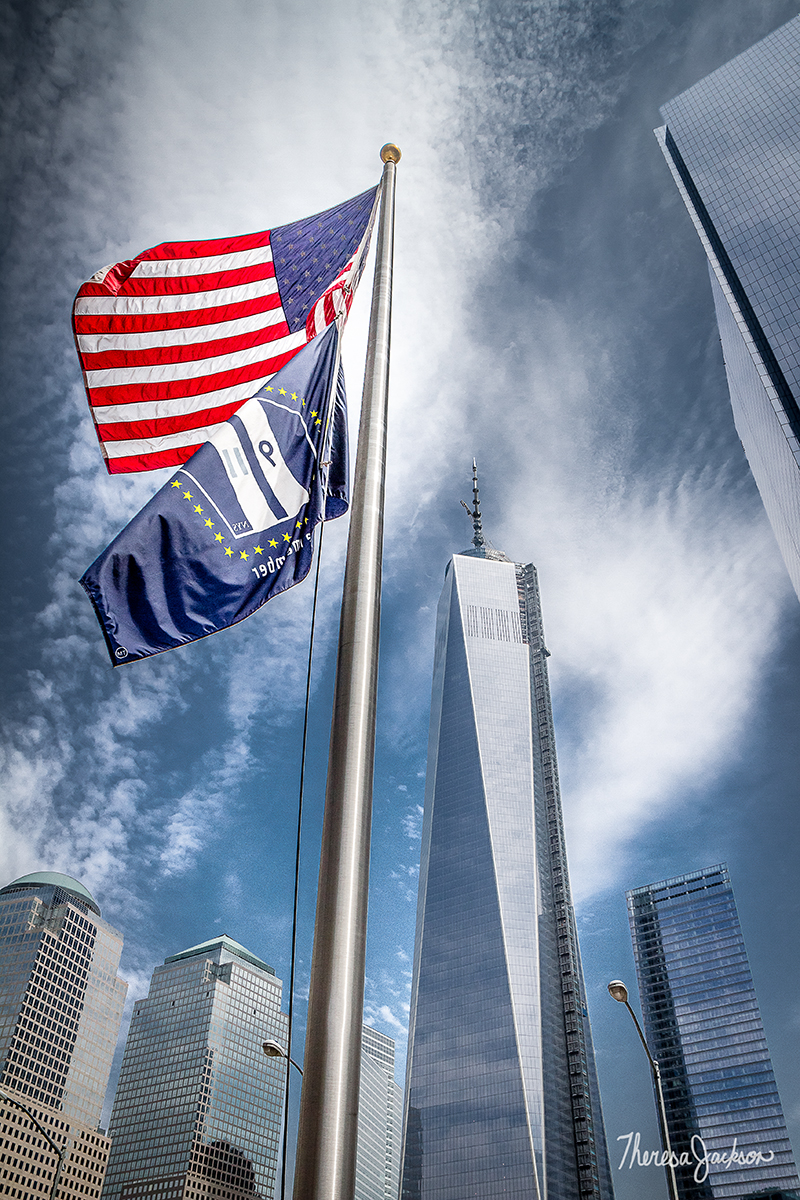 Reflections in Photos
This past July I visited NYC for the first time. We went to the 9/11 Memorial on the first morning of my first day in the city. As you can imagine, I spent a lot of time looking up that morning. This was taken while standing on the corner of Greenwhich St. and Liberty St., waiting to get in the 9/11 Memorial entry line.
I captured a lot of good images at the memorial, and I'm happy about that. But, I am also keenly aware that my camera shielded me from really feeling the emotions of my surroundings. This is a truth about photographers. While we see things others may not, we often miss being in that moment and all the feelings that go along with it.
(click on any image for a larger view)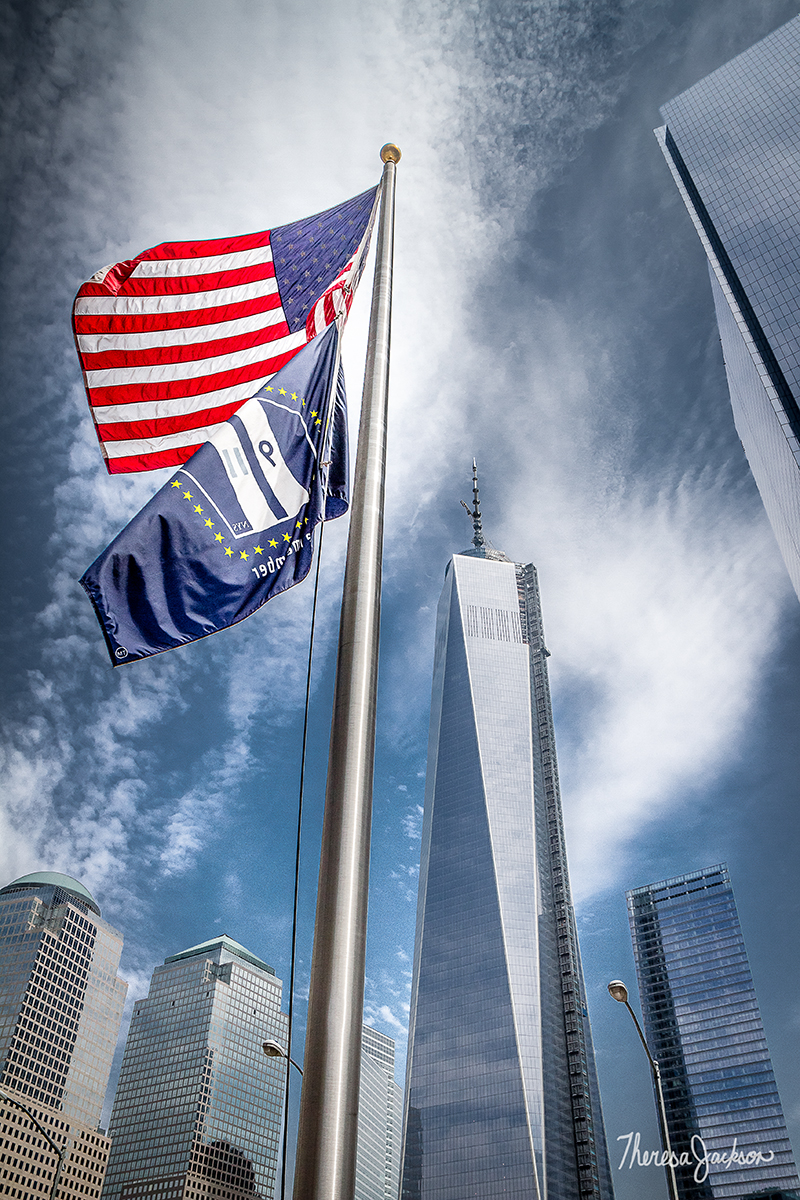 Twelve years later the area is still very much under construction. In many ways it felt more like a construction site than a memorial. This image was taken from inside of the Memorial area looking North.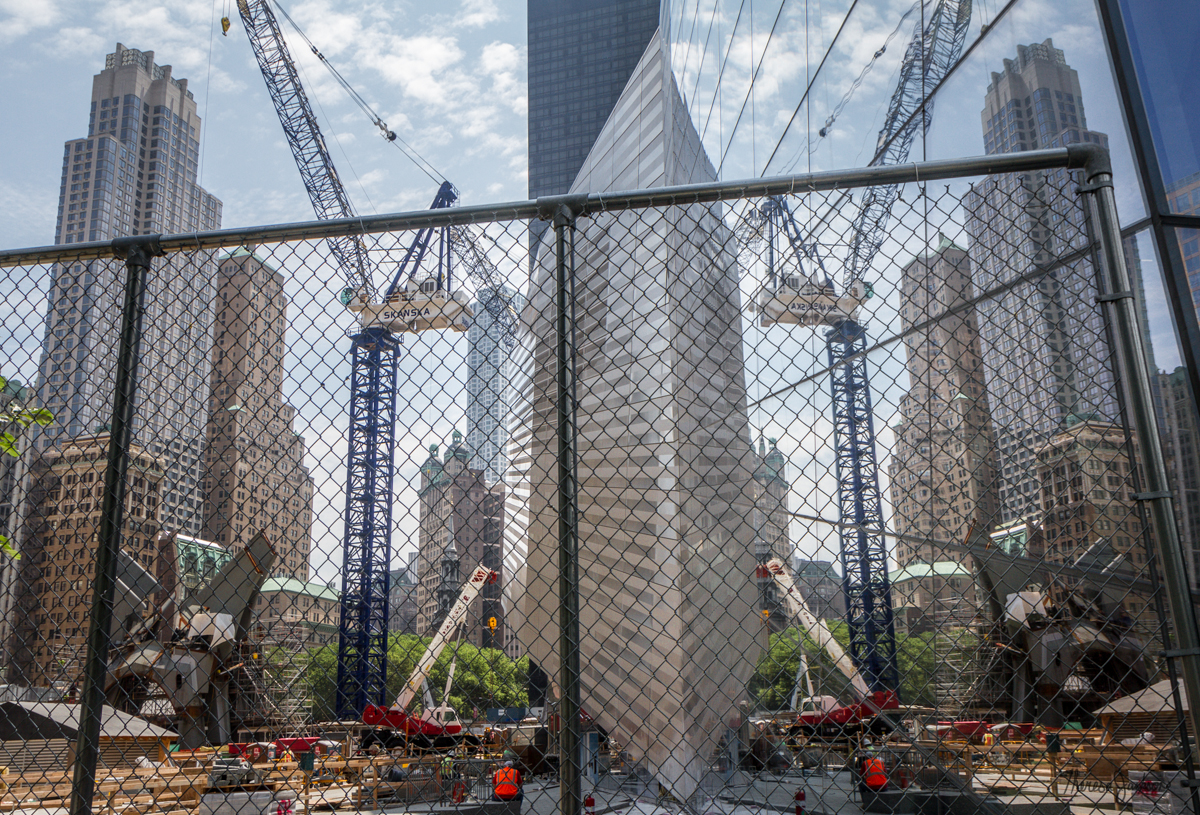 The Memorial site was crowded, but not opressively so.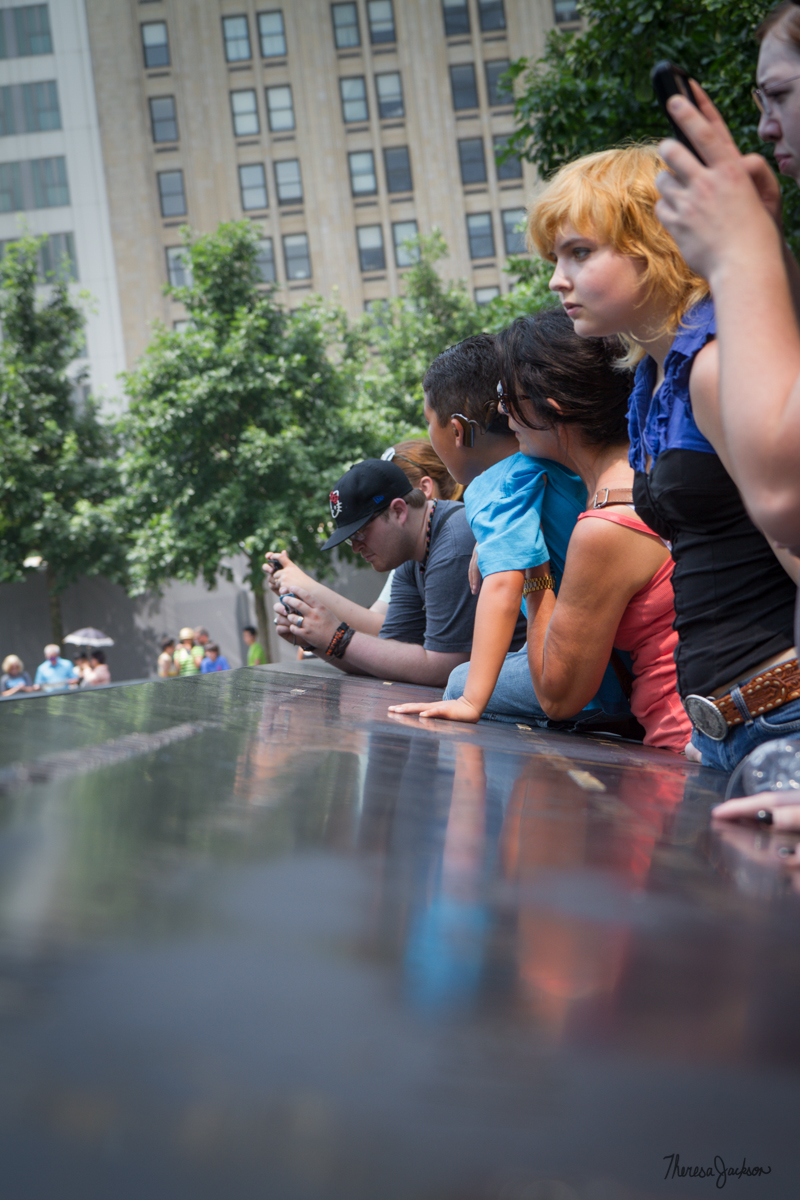 Many people were taking pictures, while others appeared to reflect on their surroundings, and what had brought them there.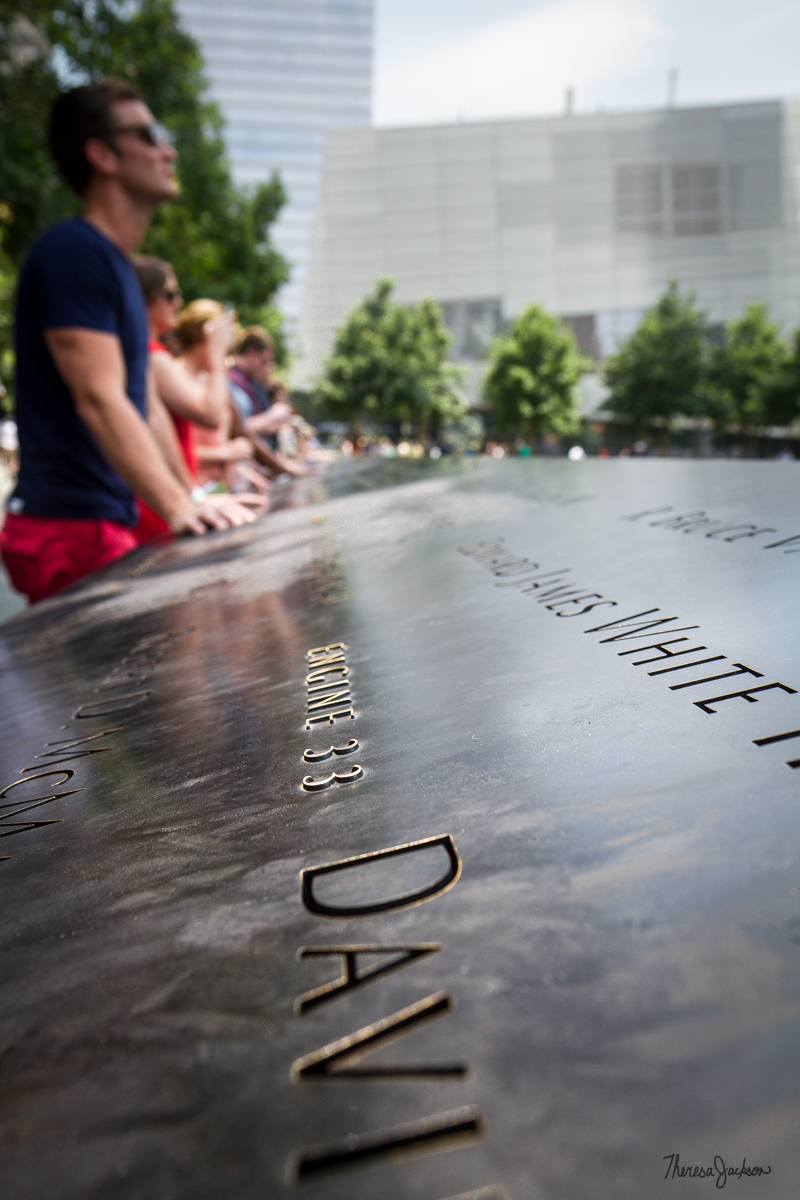 I took a lot of pictures.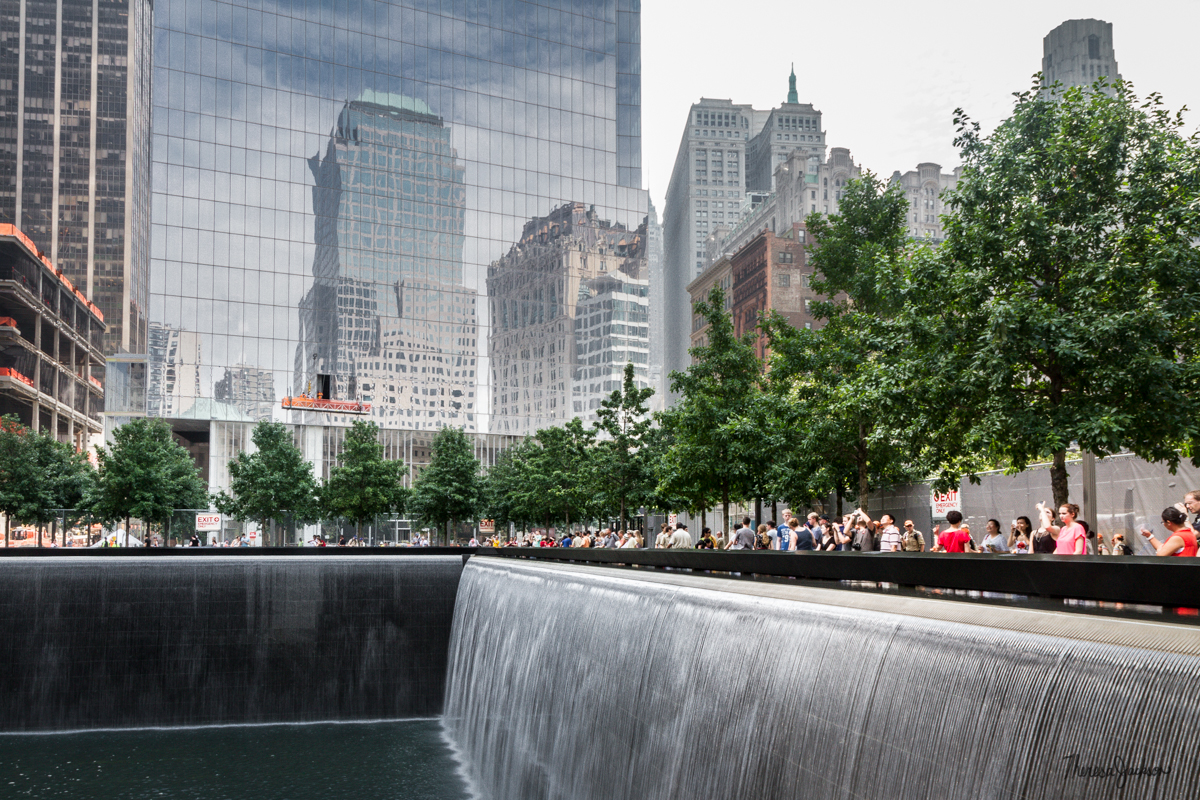 Maybe because I was on vacation, or maybe because it was my first day in NYC, or maybe it was the lighting and the architecture, but everywhere I looked I saw something I wanted to photograph.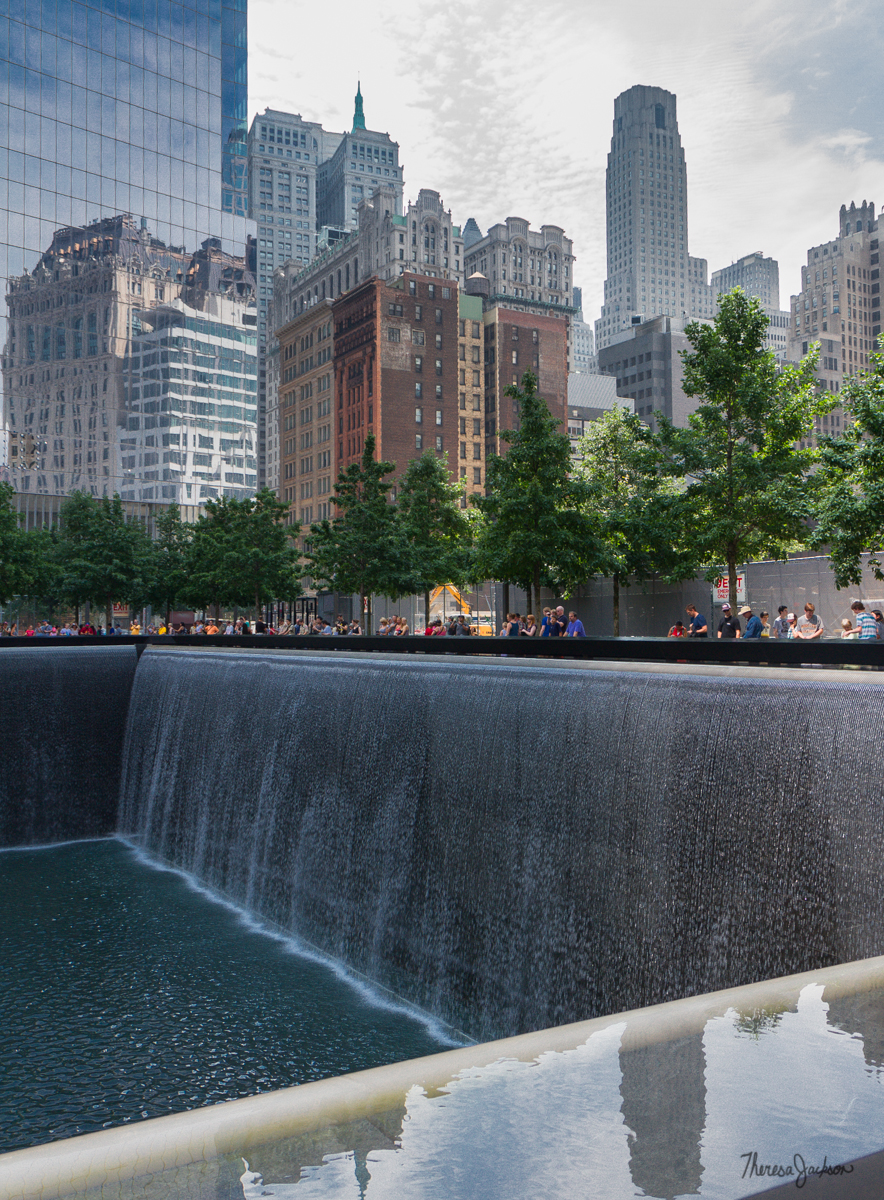 The inverted pools are both beautiful and powerfull. It's impossible to capture that in a photograph but I had to try.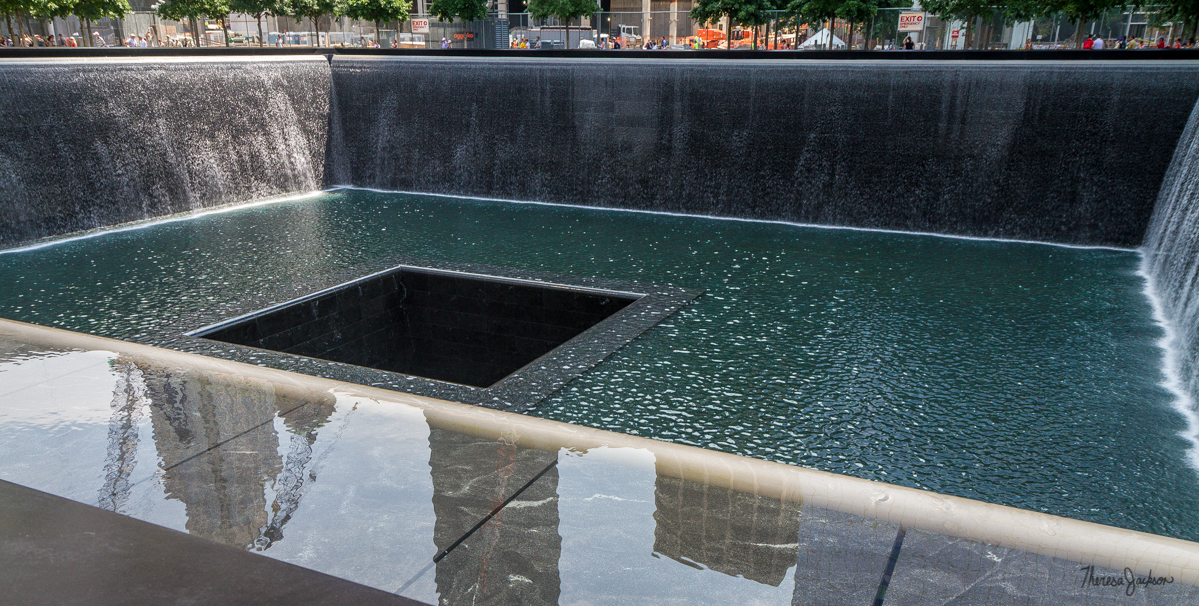 The city reflections were simply beautiful.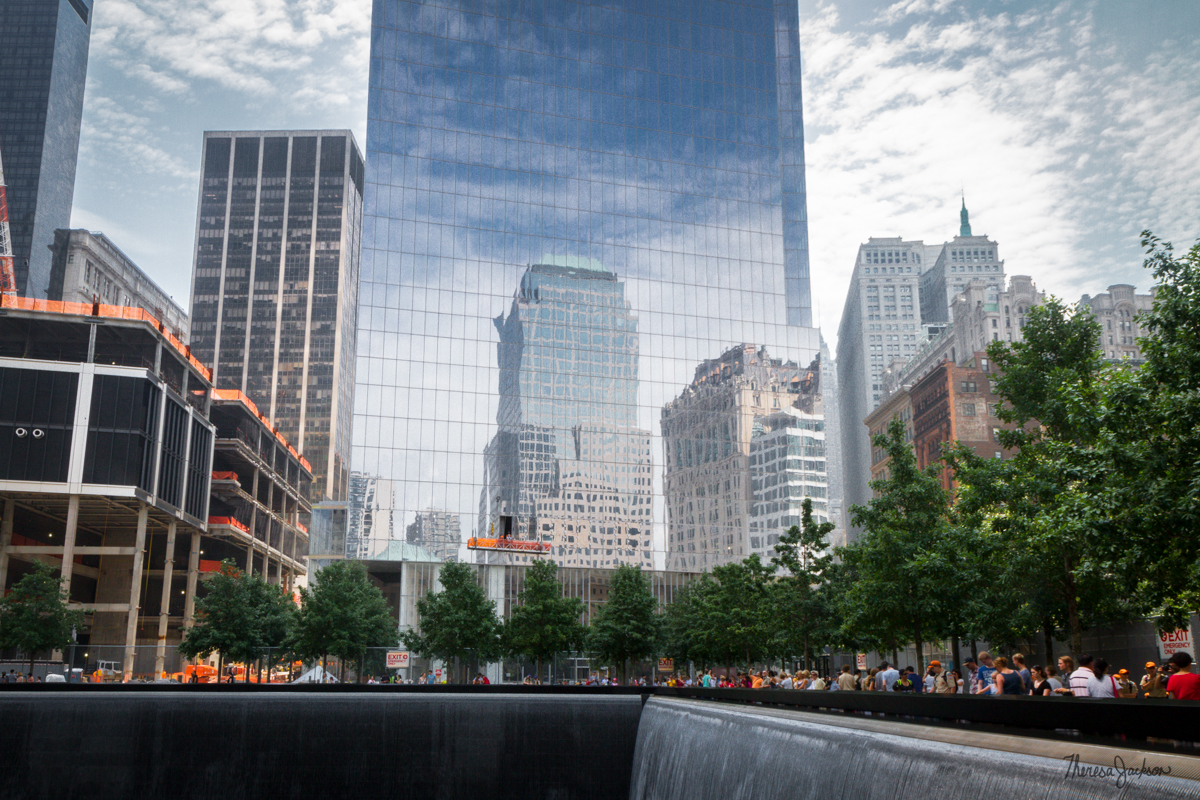 Looking up made it easy to forget where I was.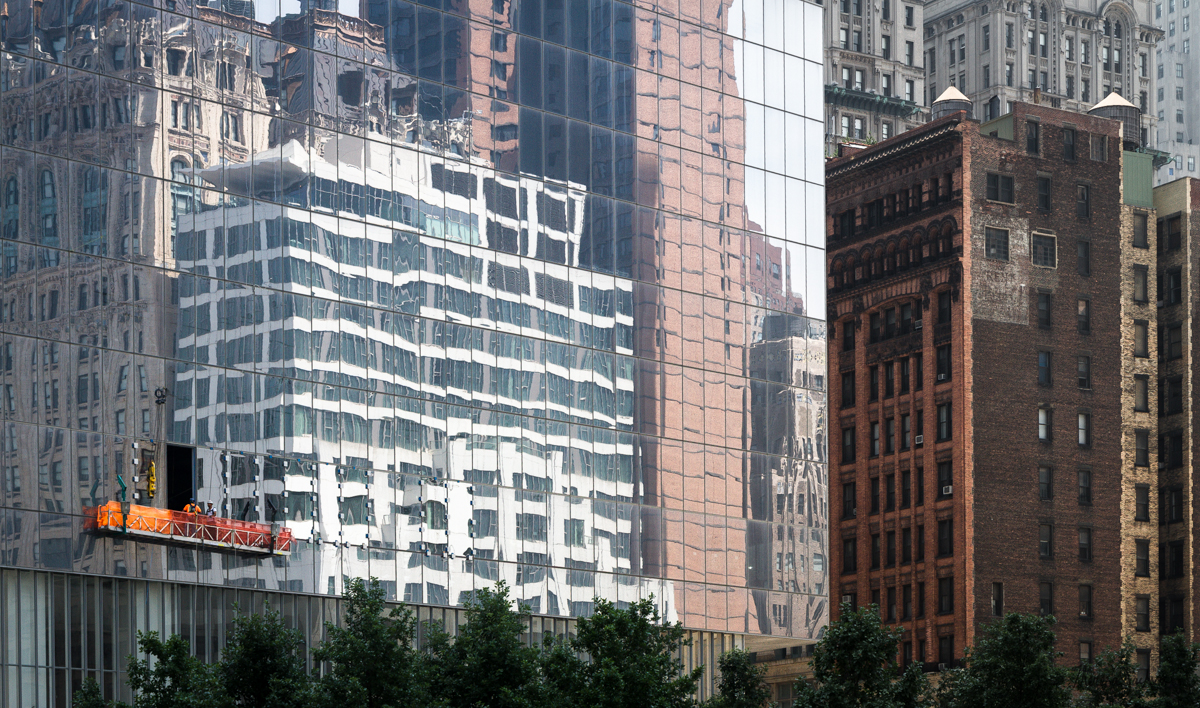 The site of the original World Trade Center is being reconstructed with a slanted glass wall that mimmics how the original building fell. Inside of the glass is an open area with large steel beams.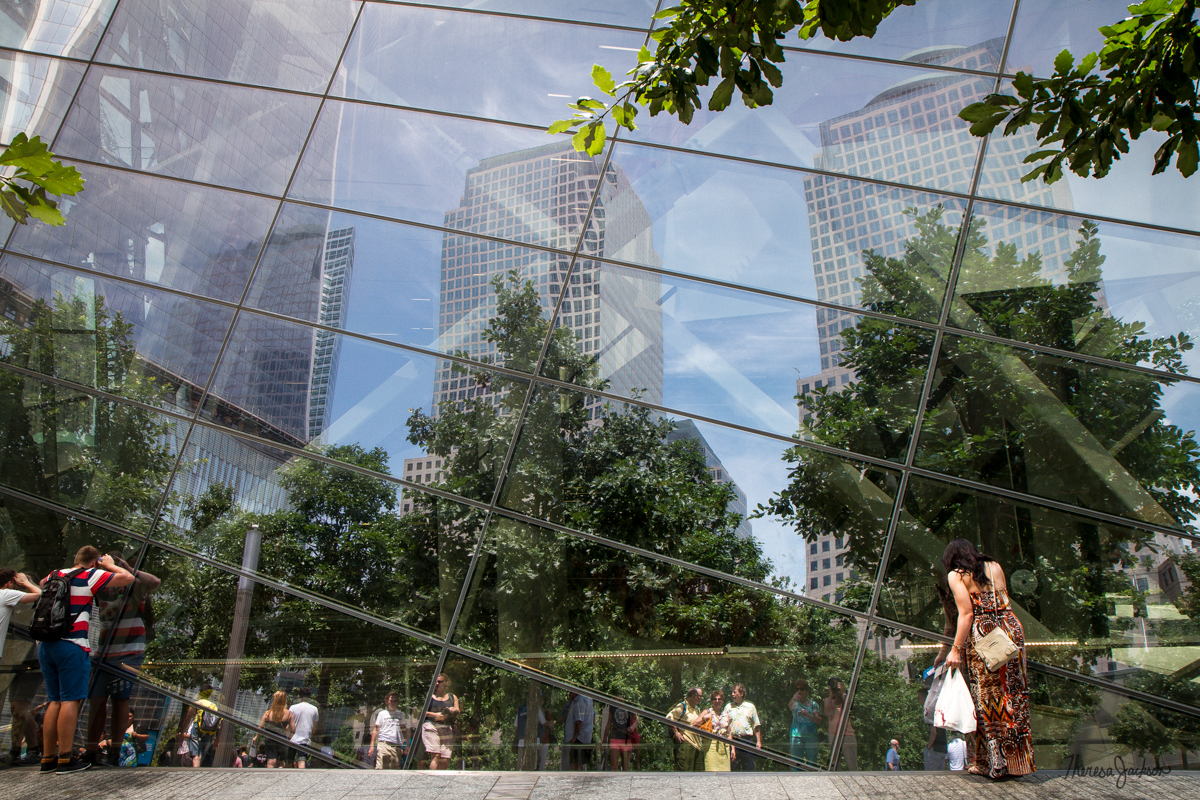 This was my favorite photo op spot. Myself, my two aunts, my husband and my uncle can all be seen reflected in the image above.
My reflection is immediately behind the two girls below. I doubt they are old enough to remember the day.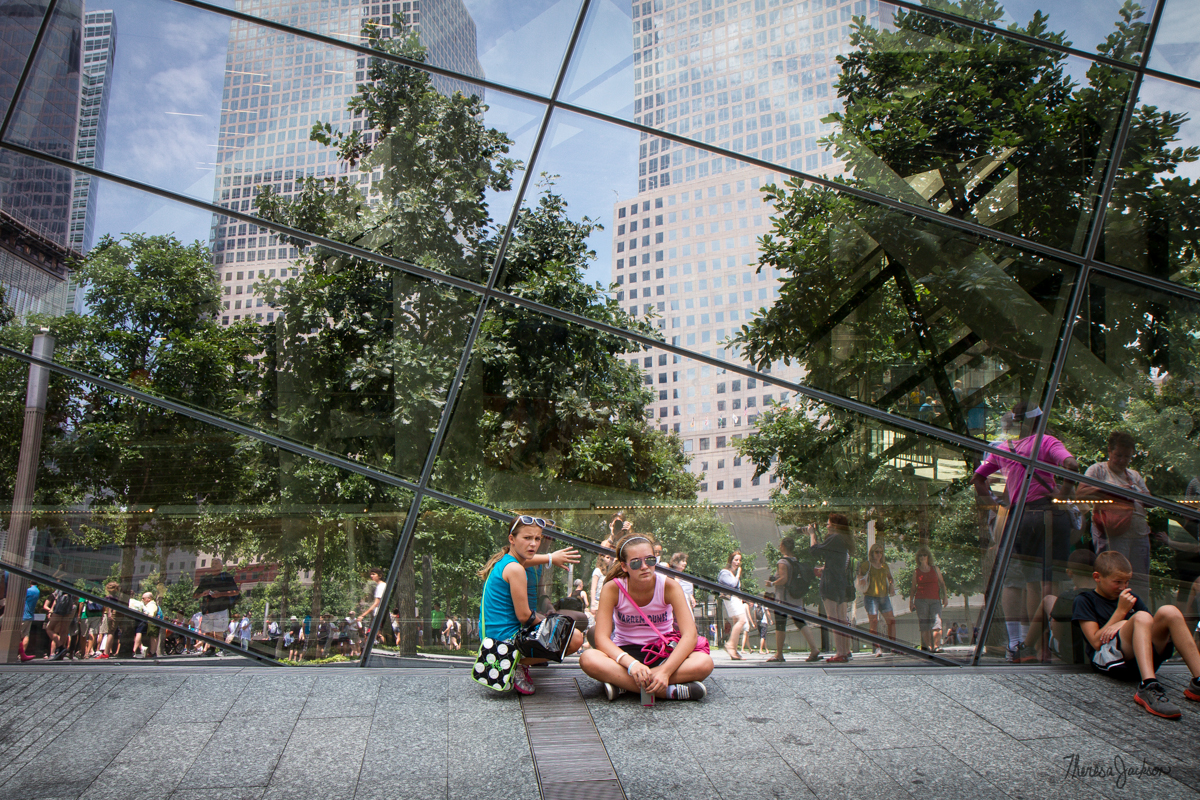 The North Pool was much less crowded, probably because it's a little further walk from the entrance. It's where you go for some private reflection. I did feel a little guilty taking this woman's picture while she was alone in her thoughts.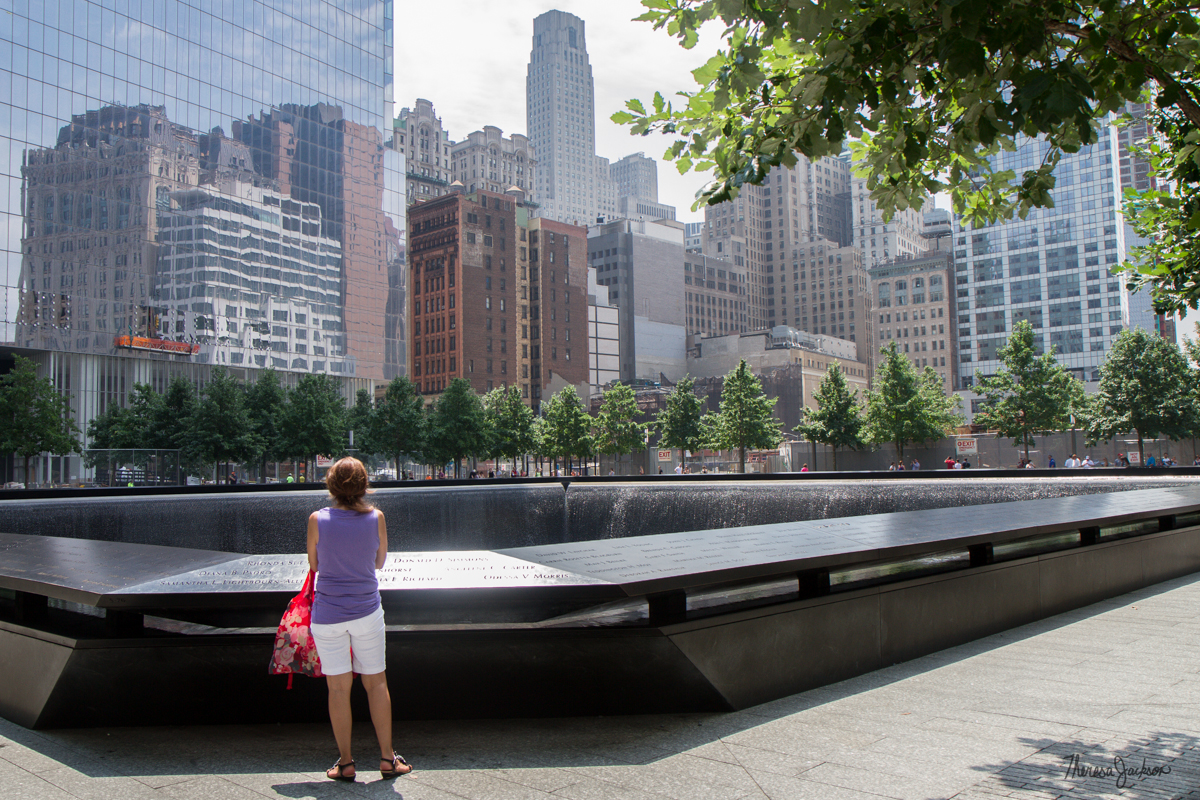 If I visit the 9/11 Memorial again I'm going to put my camera down long enough to really be there, like her.