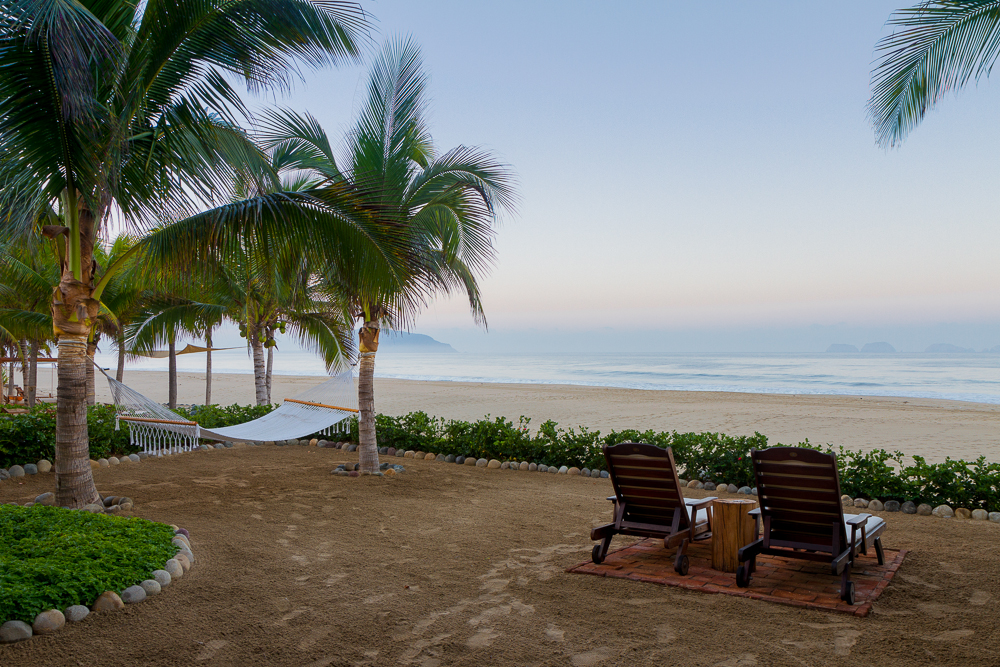 The first time we stayed at Las Palmas, two years ago, I literally teared up when I stepped onto the property. It is exactly how I imagine heaven. The second visit was just as heavenly.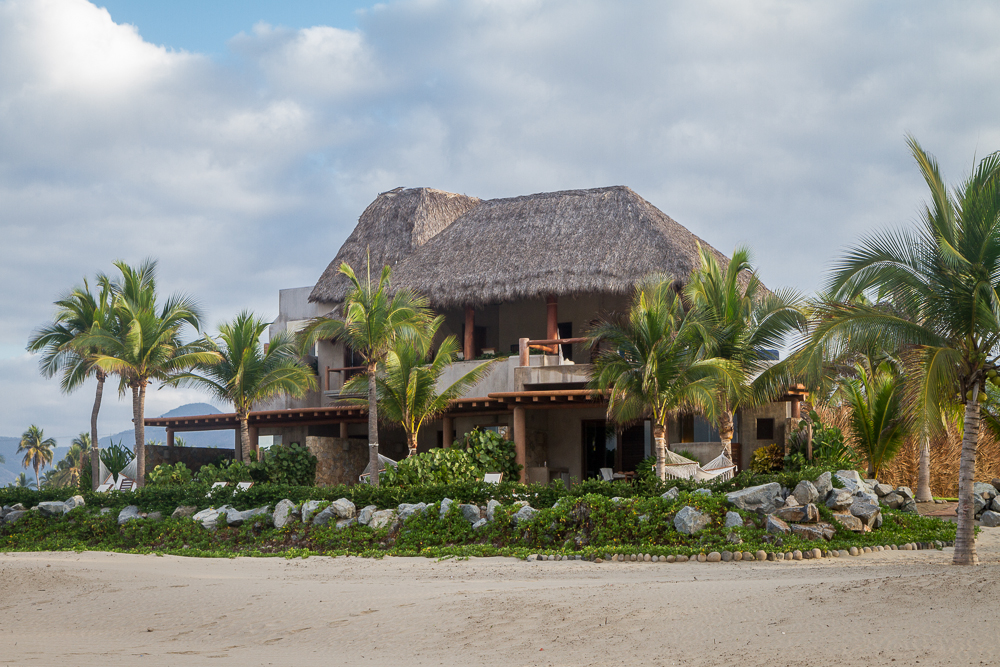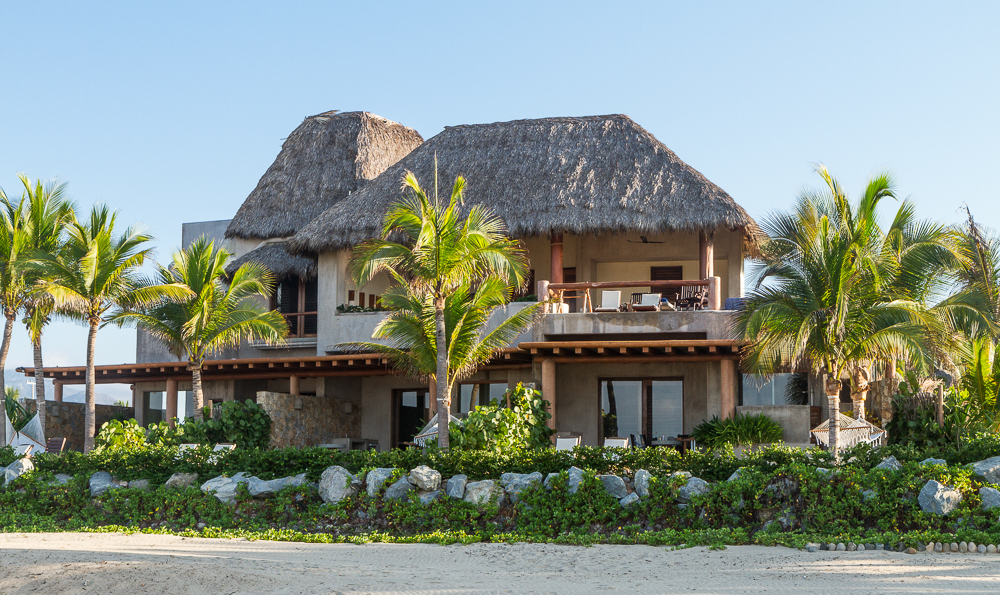 Eight of us traveled together for this trip. We filled this building of 4 beachfront suites. Our room was on the bottom right. Two years ago we stayed in the bottom left unit. Both rooms are beautiful.
The plants on the rocks have grown since our last visit. I wasn't able to climb down them for quick beach access like I did two years ago. That didn't slow me down though.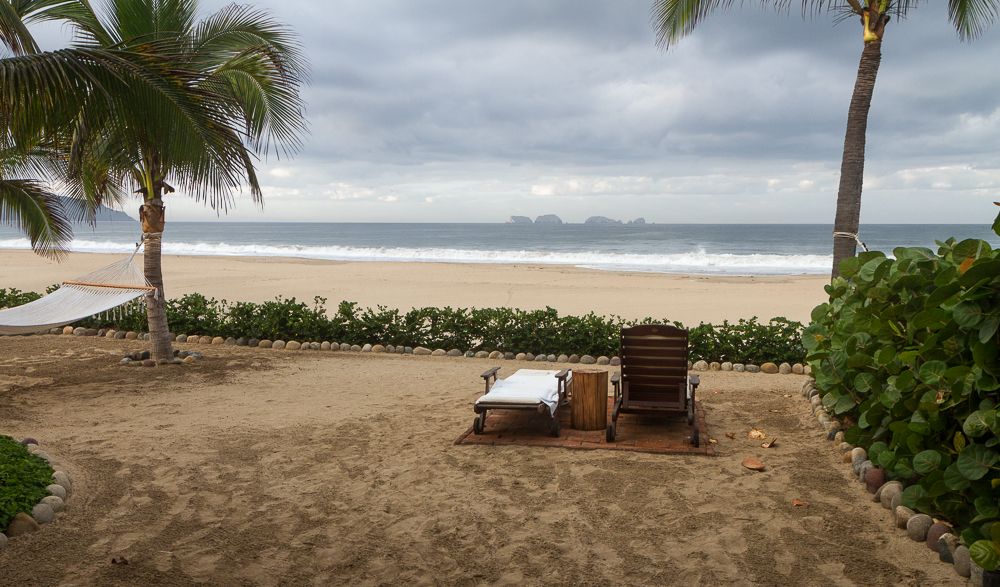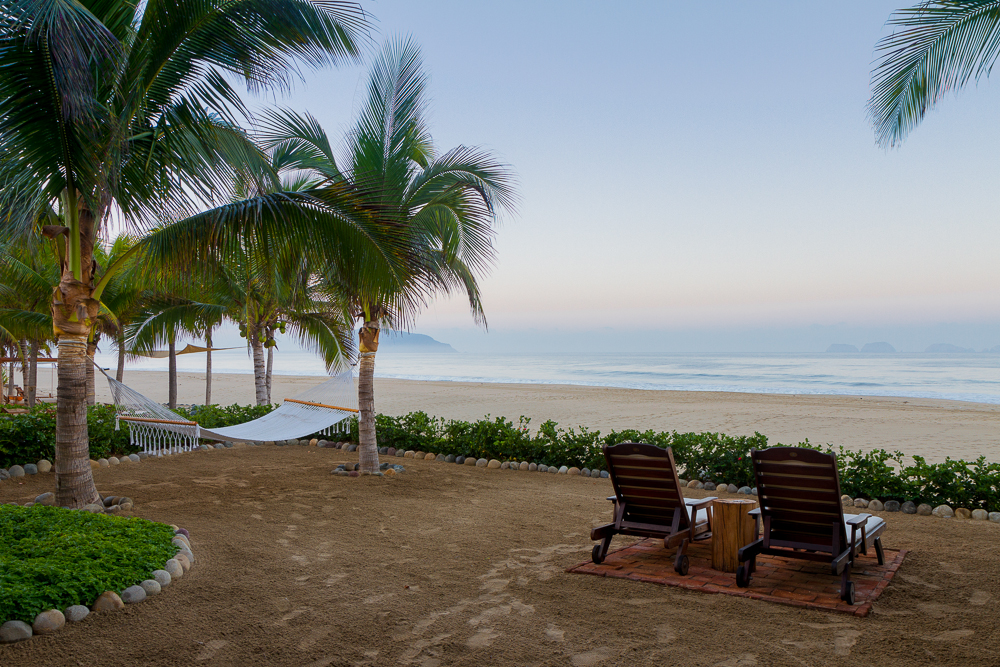 I spent a lot of time in the beach backyard, moving between the hammock and the lounge chairs. I took a lot of pictures out the backyard too, because every time I looked, the scene changed just a little.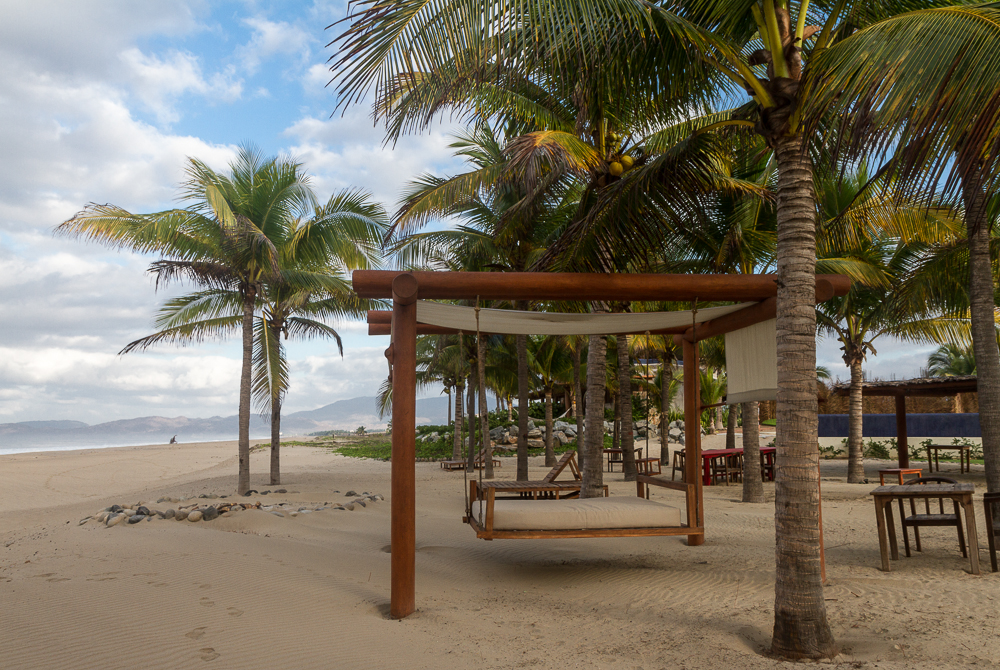 When I wasn't lounging in our backyard, I was lounging somewhere on the beach. The swinging bed was the first spot I tried out, but I quickly discovered that I could not lay on a slightly swaying bed and read at the same time. I might have been bummed, if not for so many other hammocks and lounge chairs to choose from. I did manage to read Life of Pi, in between napping.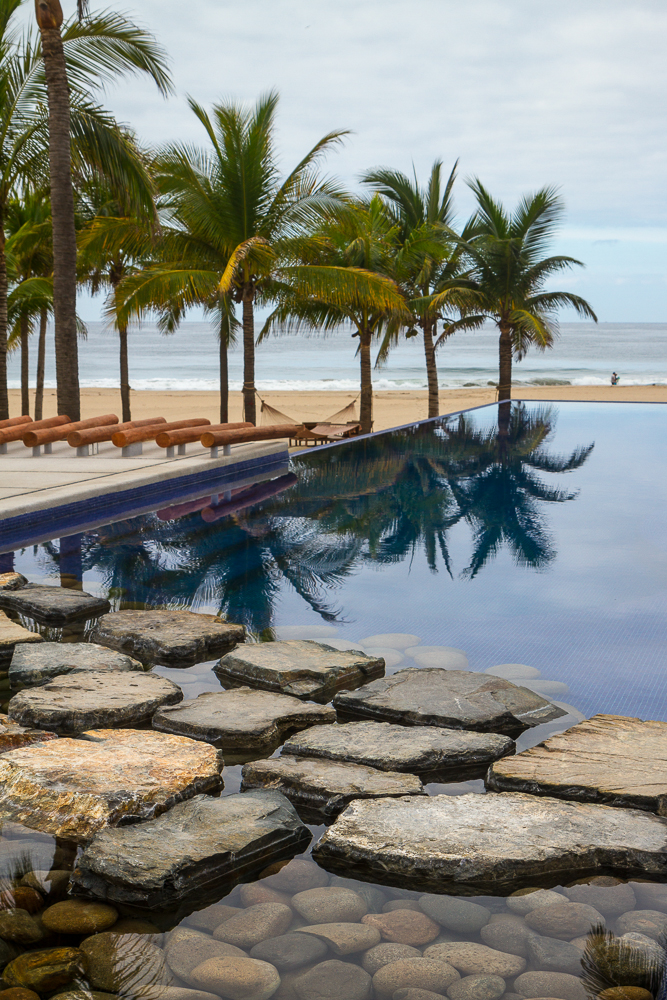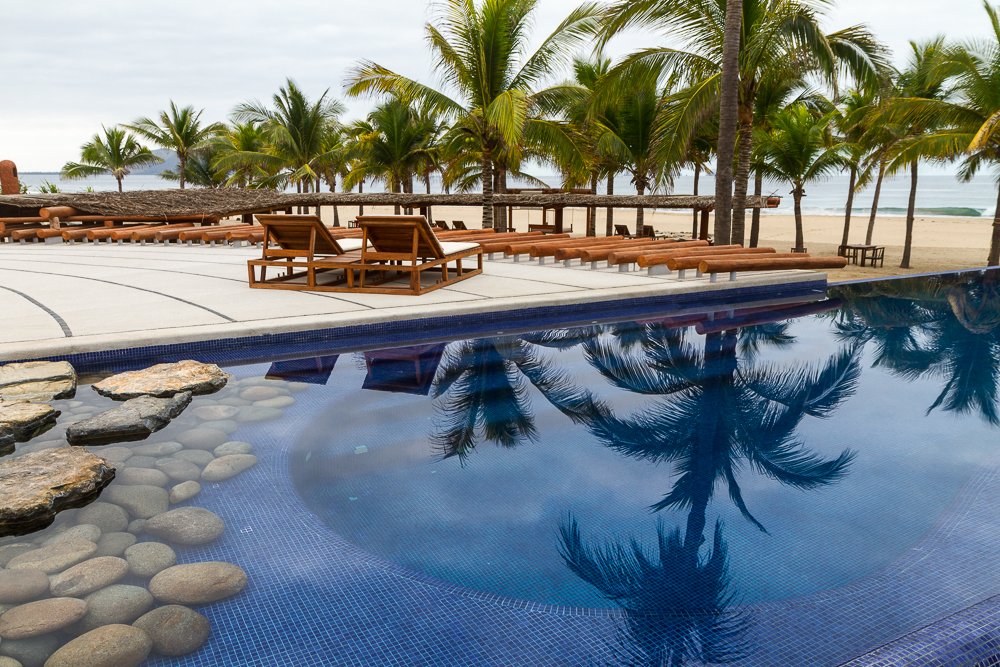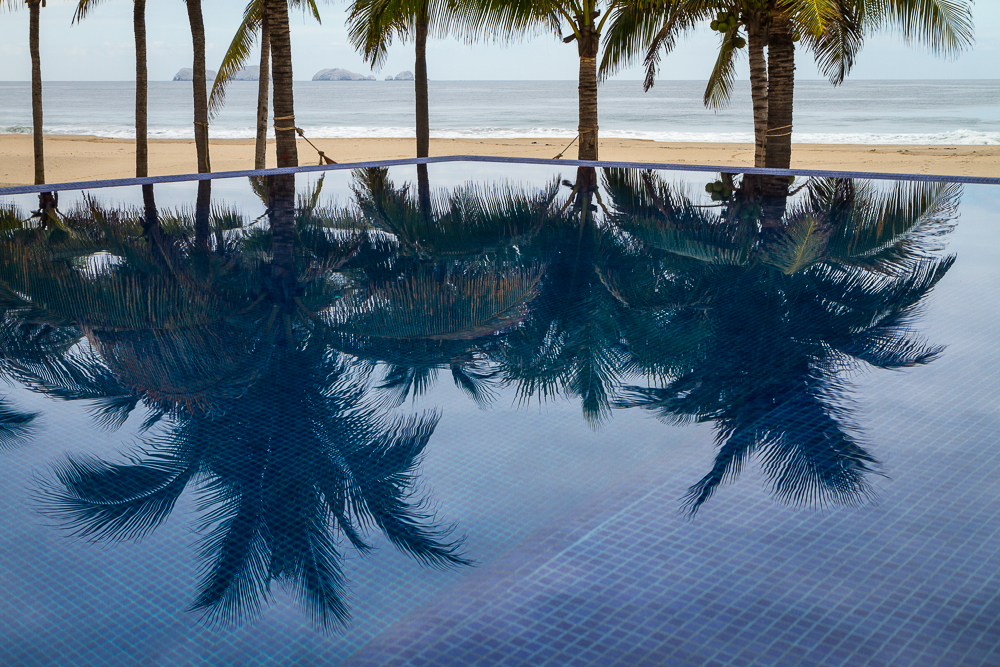 By mid afternoon, when the sun got nice and hot, I might be found in the pool. I preferred the warmer ocean water, but some days the waves were too big, even for a Southern California girl.
The pool reflections provided lots of great photo ops. I took many, many pictures like these. The still air of the early morning provided the best opportunity to capture the reflections.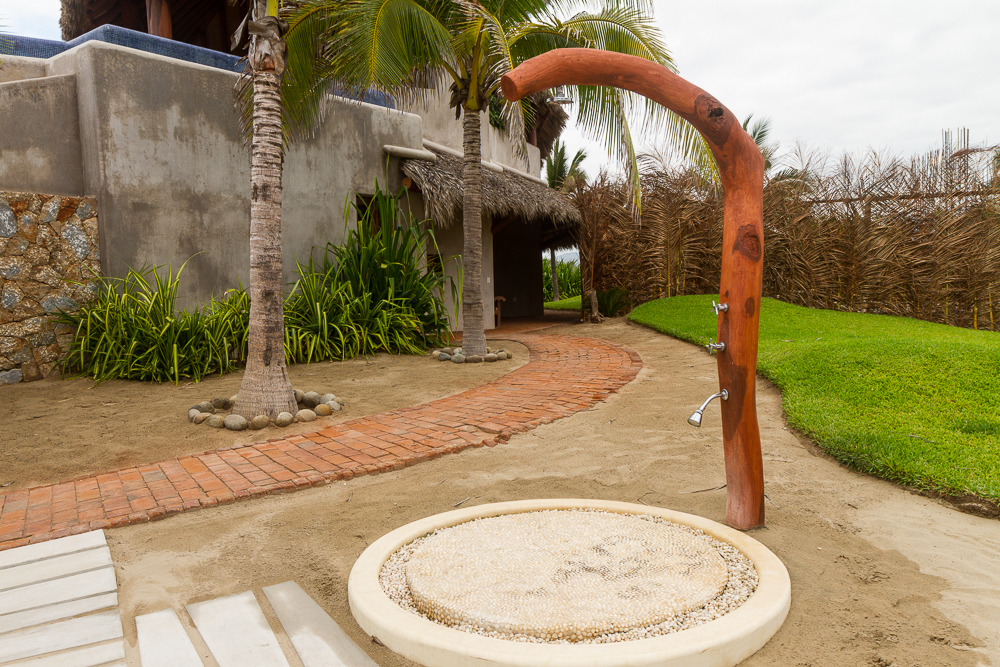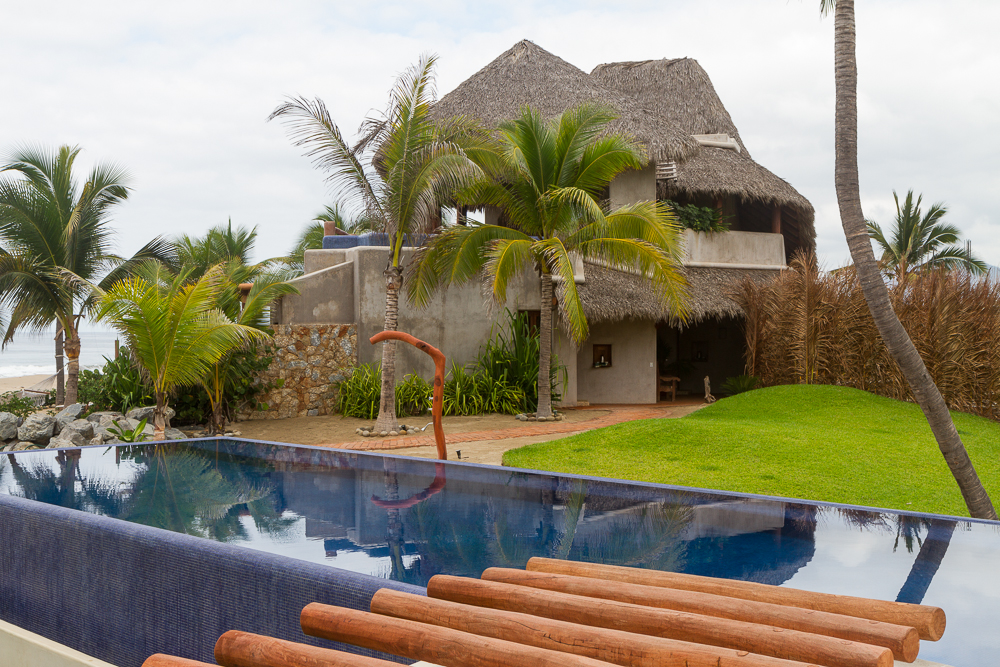 Every architectural detail is simply beautiful. This is the outdoor shower and beyond it is the entrance to our room.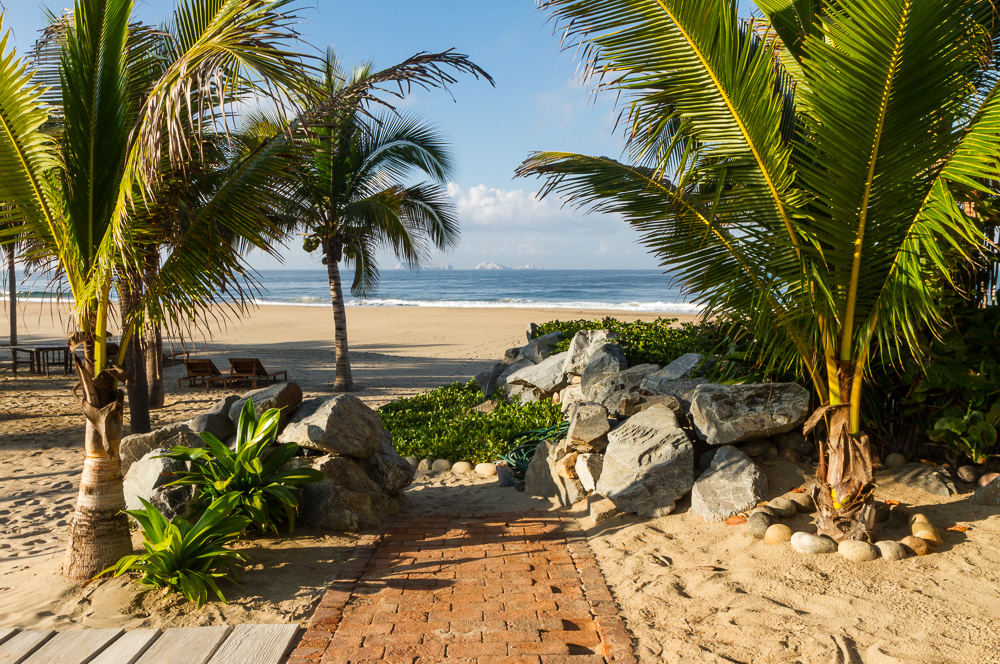 The path to the beach, just outside of our front door.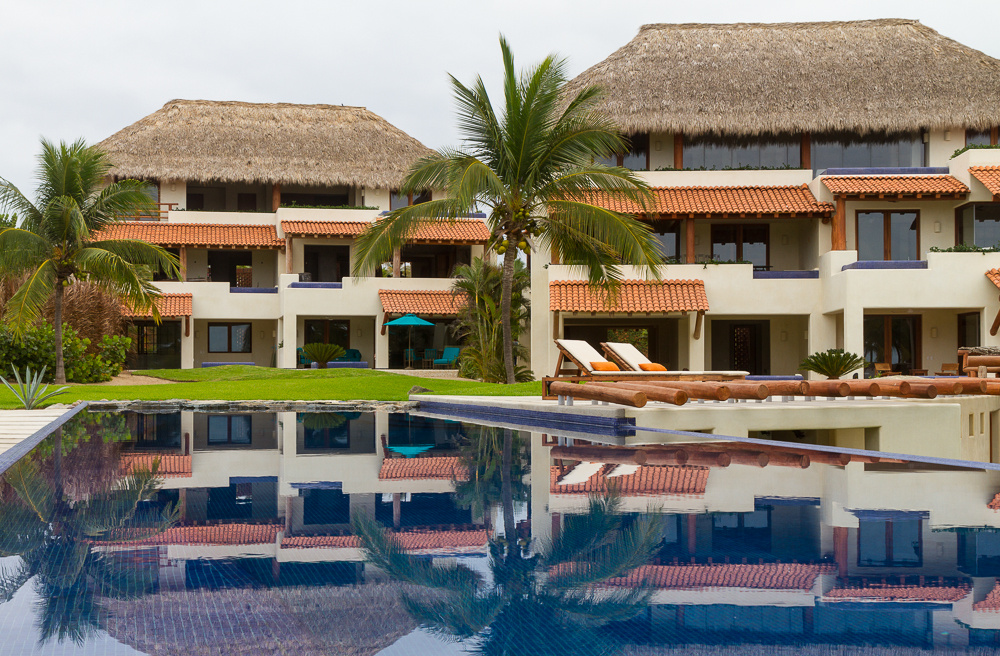 These condos were built since our last visit and apparently are selling like hot cakes. I think I still prefer the beachfront suite.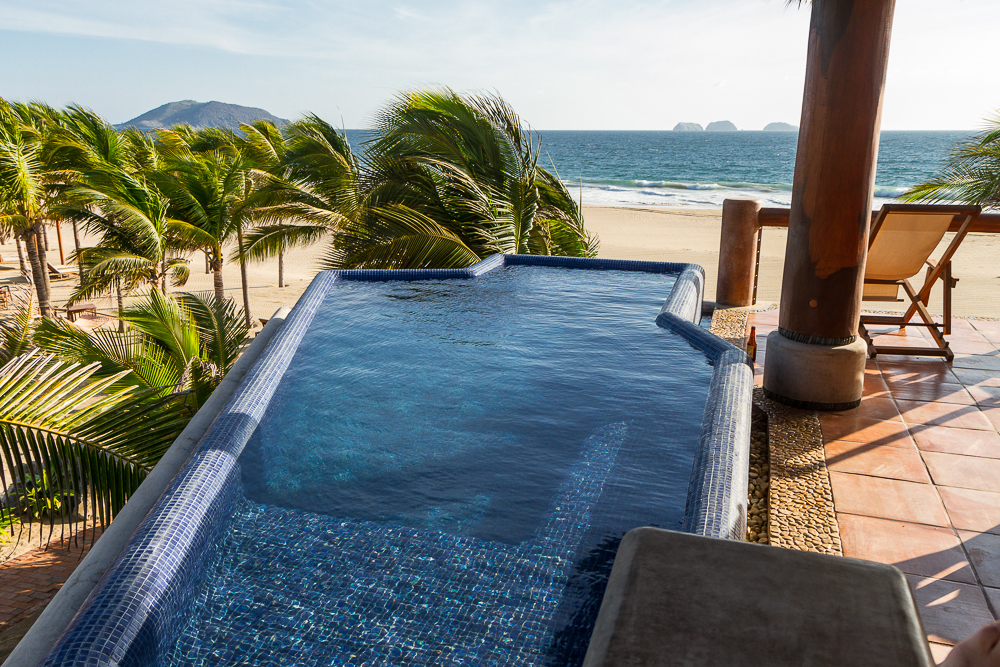 The penthouse suite has it's own small pool. The guys spent most evenings here.
This is the view from the penthouse looking down on the main pool and beach bar area.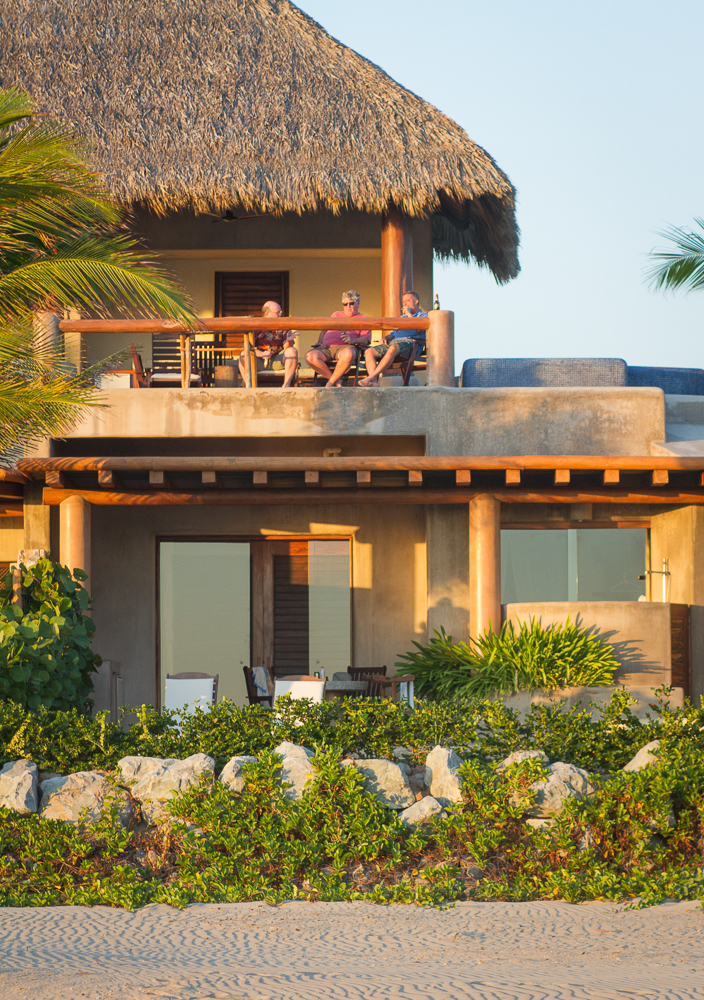 Most of the upstairs penthouse is comprised of a very large patio area. There was more than enough room for all eight of us to enjoy each sunset.
Our room is just below. The outdoor shower on the right is my favorite feature. All of the beach suites have outdoor showers. You get used to it pretty quick.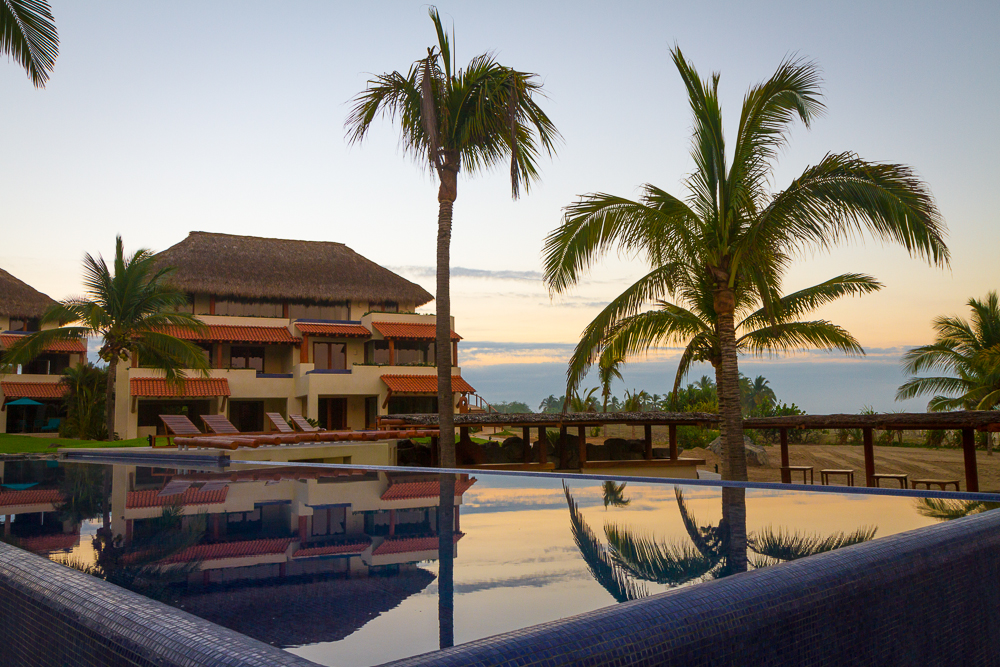 This is just another beautiful sunrise picture from paradise.