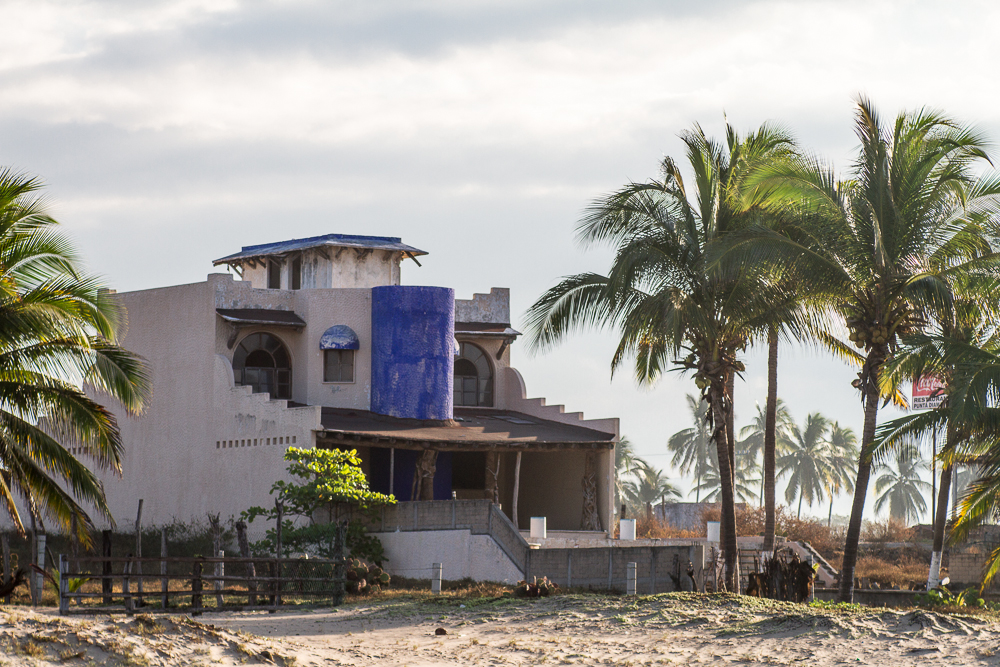 Last February we took our second trip to the Hotel Las Palmas on Playa Blanca, just south of Zihuatenjo. http://www.hotellaspalmasmexico.com/location-map.html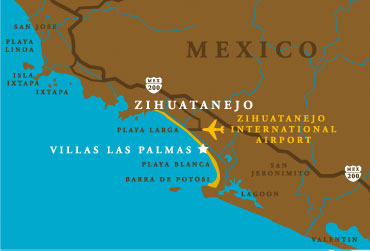 Las Palmas is a first class resort, way beyond nicer than any other place I have stayed. But, what I love most about the location, is the mostly deserted beach and neighboring area. I love that I feel like I am in another country.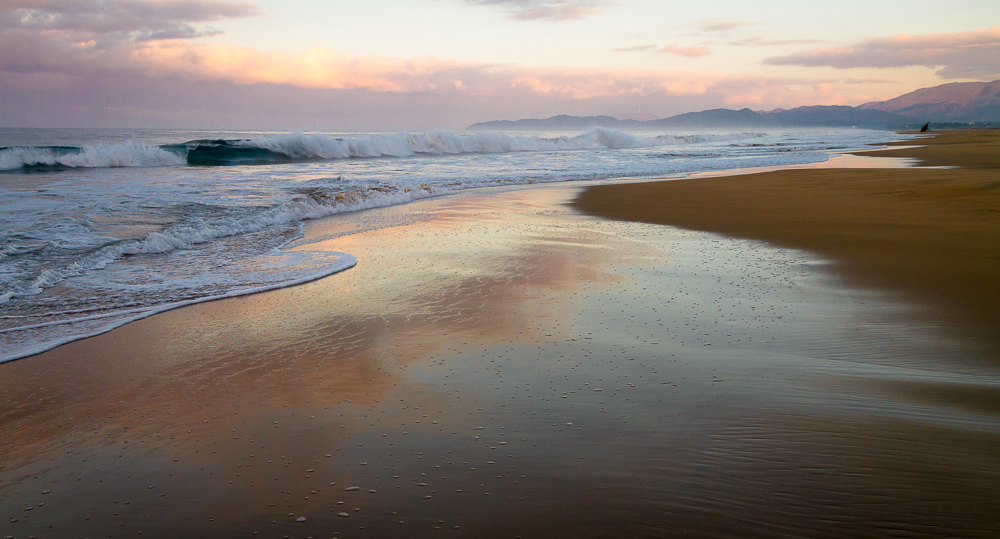 The feeling is humbling. It helps me appreciate what I have and where I live. It also makes me wonder what it would be like to live a simpler, slower life style.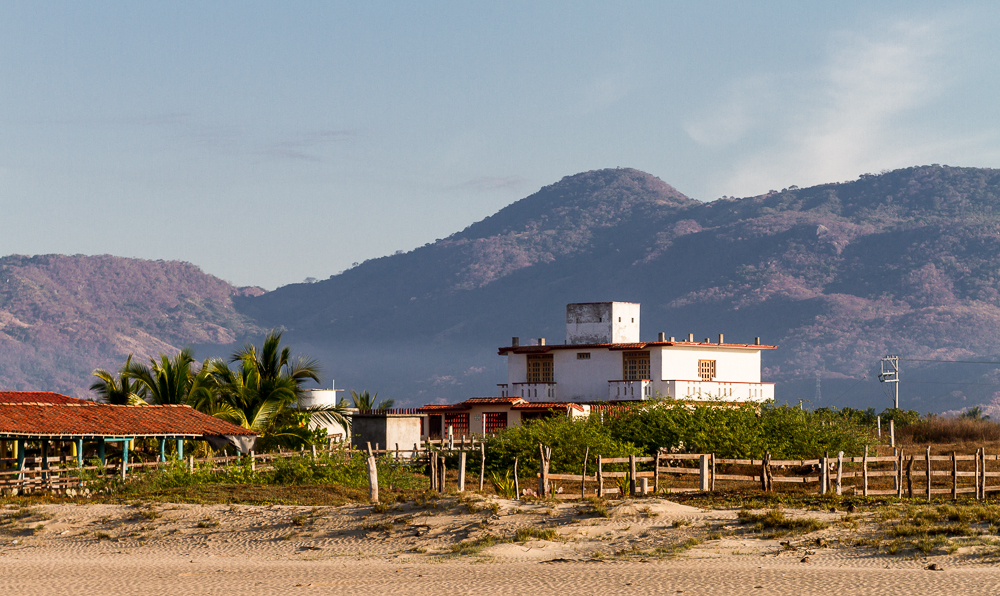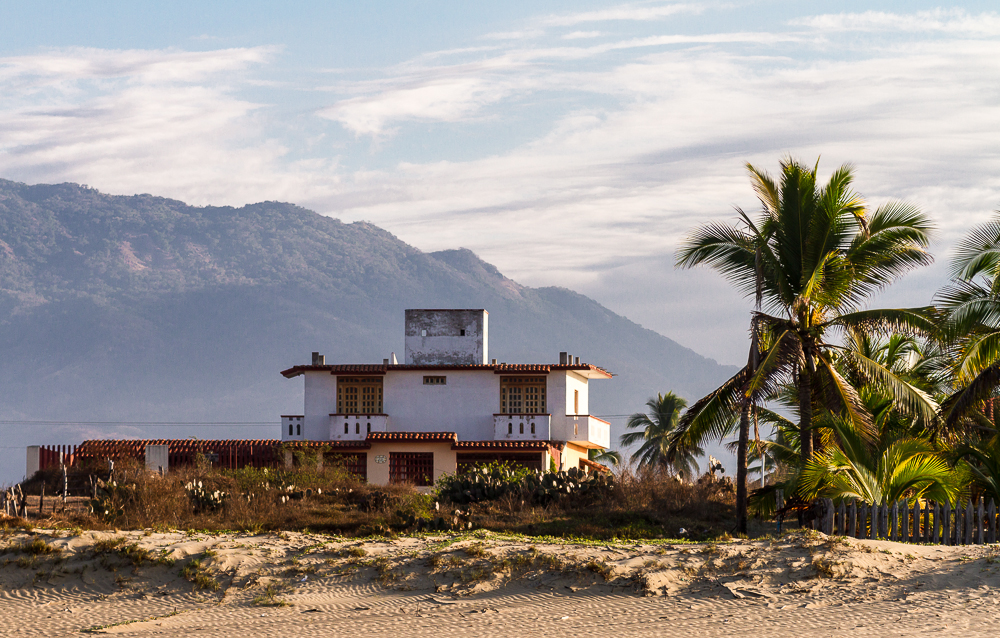 This ranch home is located on the beach just north of the resort. It's pretty clear that a family lives here, though we never met the residents. I wonder why the home has so few windows.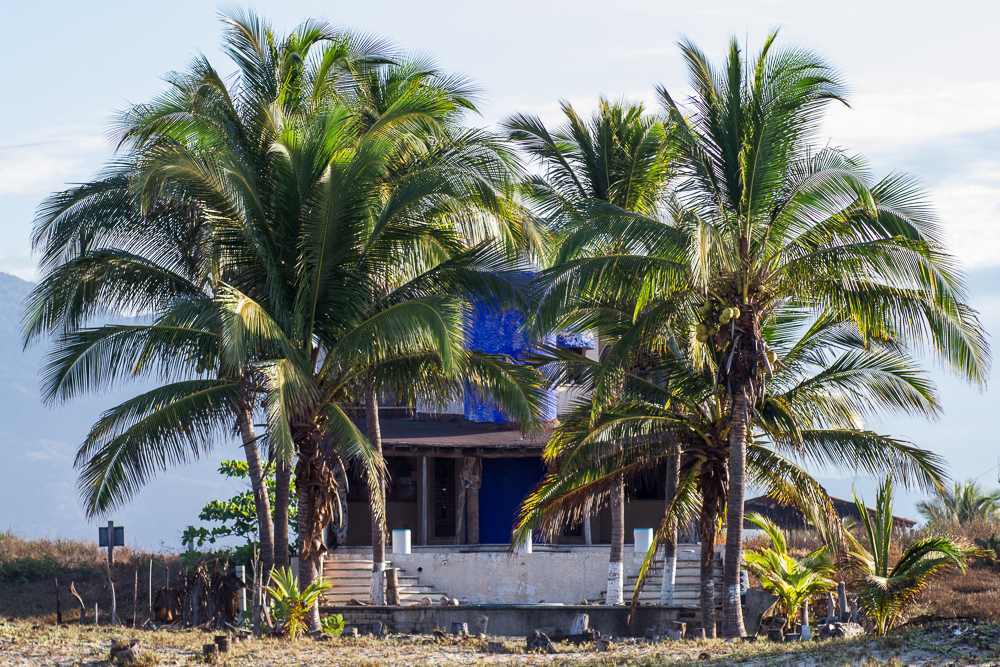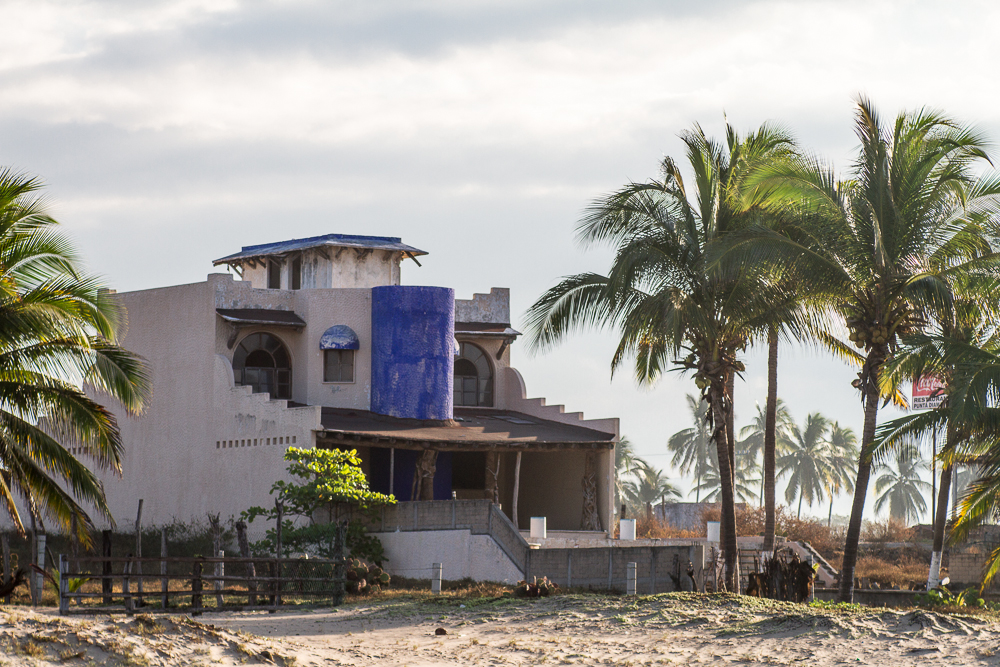 I love the large coconut trees framing the front of this home. The blueBlue is the third of three primary colors in an additive color model. The "B" in RGB. More area is covered in small blue tile, the kind that all the resort pools are made out of. I'm sure it's abandoned now, but I bet this was a pretty nice resort home, not too many years ago.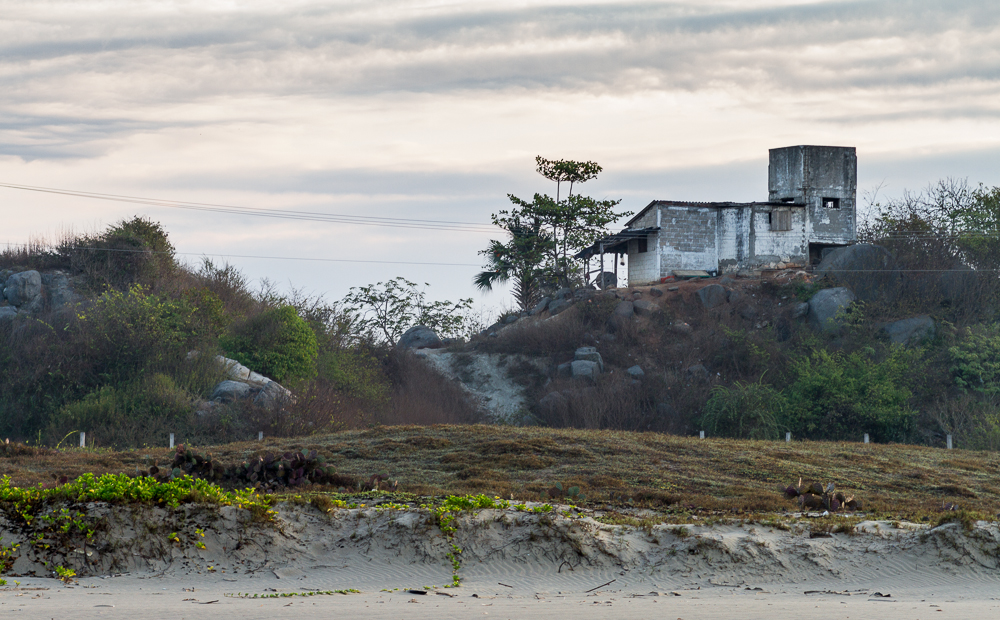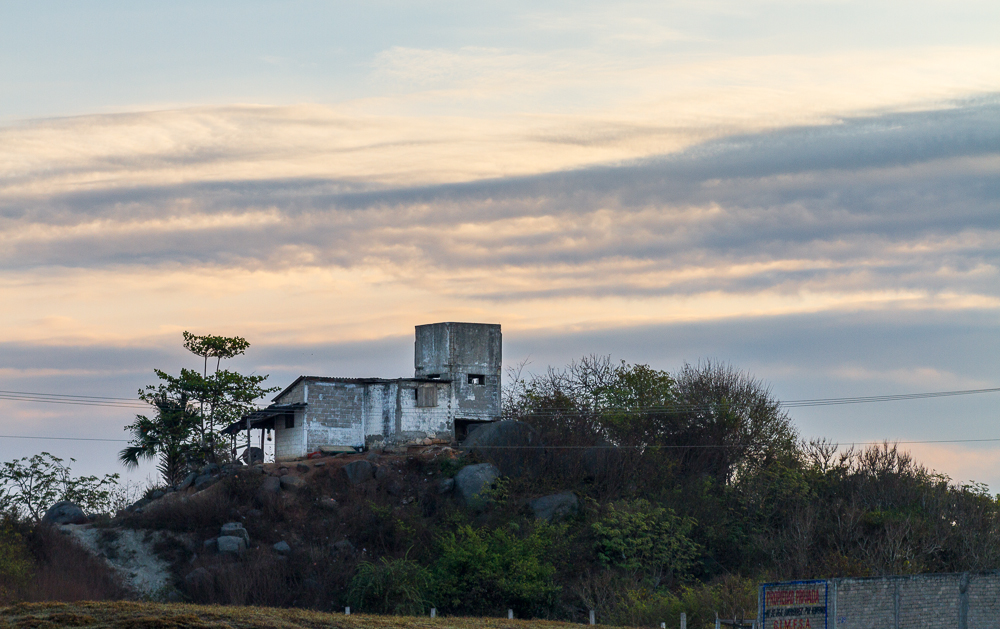 I was certain that this place stood empty until I got home and took a close look at my pictures. The grounds around this concrete, windowless home are free of brushWhat is (Digital) Brush? A brush, found in digital painting applications such as Photoshop, Painter,... More and trash. Somebody must be taking care of the property. Why would anyone build a concrete home on the beach, with no west-facing windows?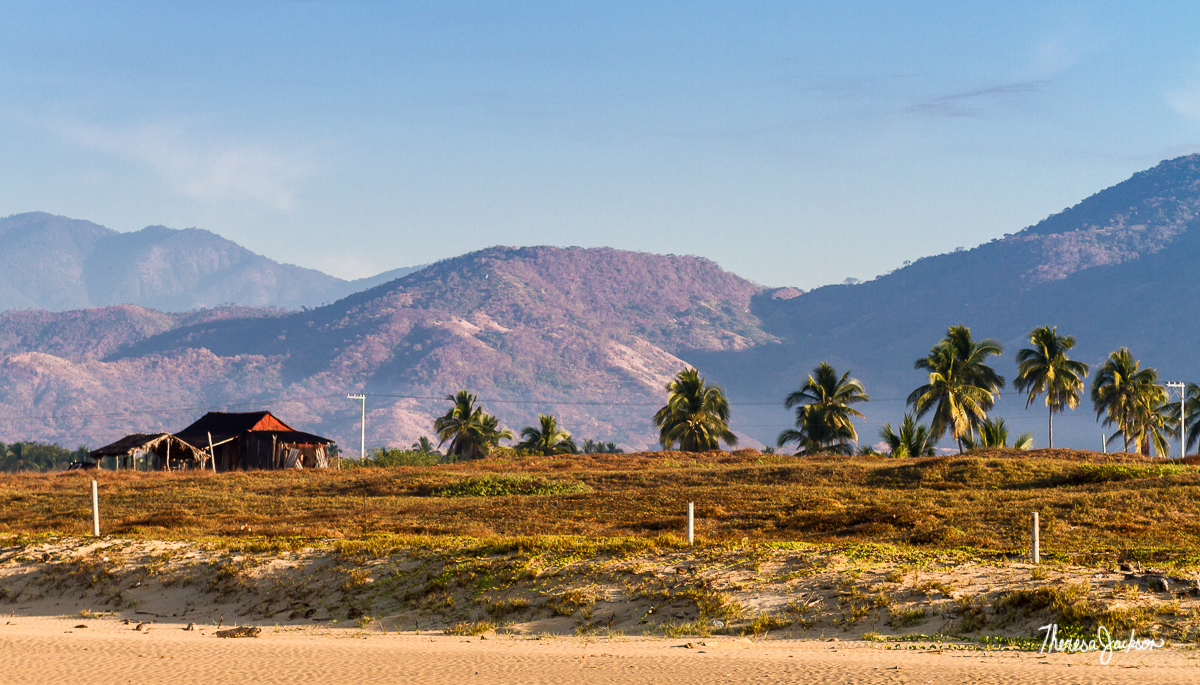 Someone probably lives here too. This is one of my favorite images from the trip.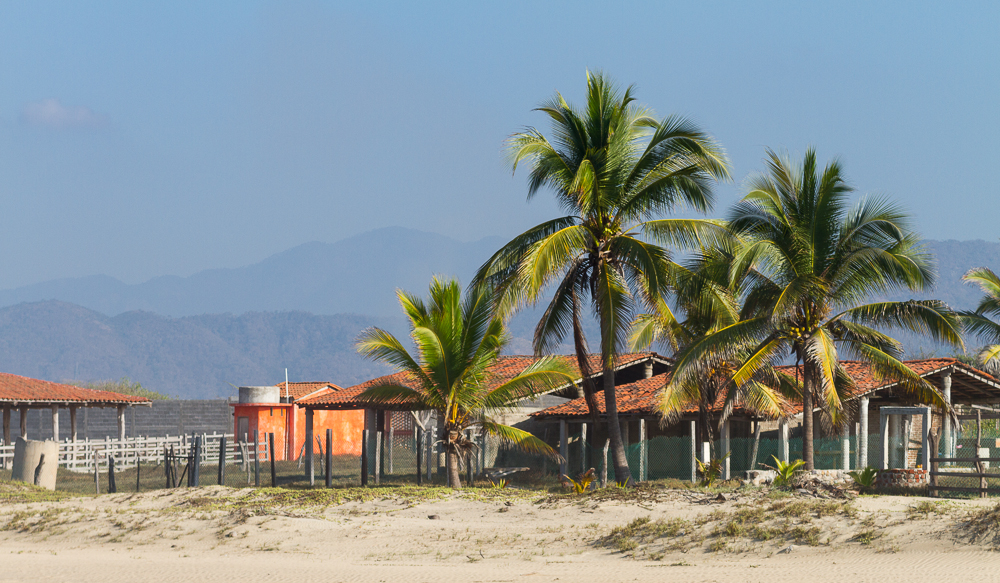 Local luxury home, I guess.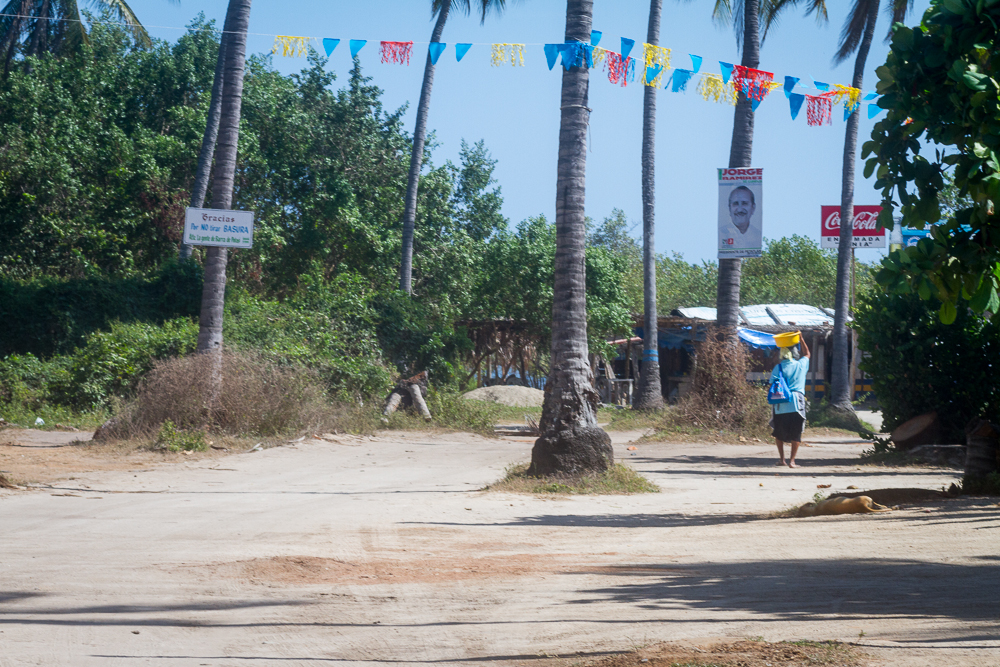 Four miles south of Las Palmas is the town Barra De Potosí. There is one dirt road to get there.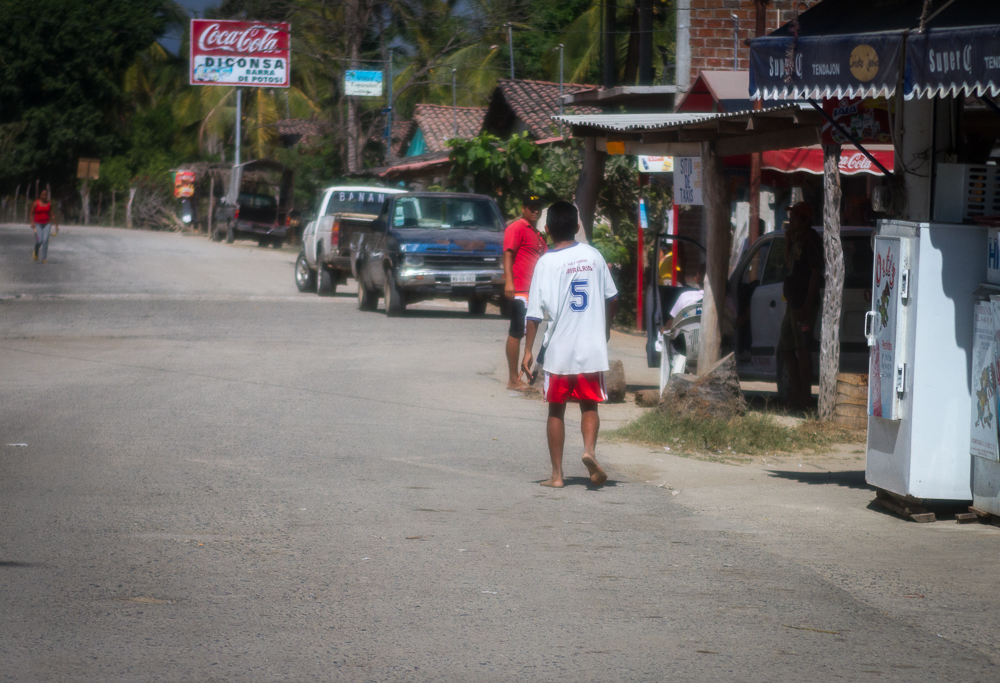 Shoes are not required in Barra De Potosí.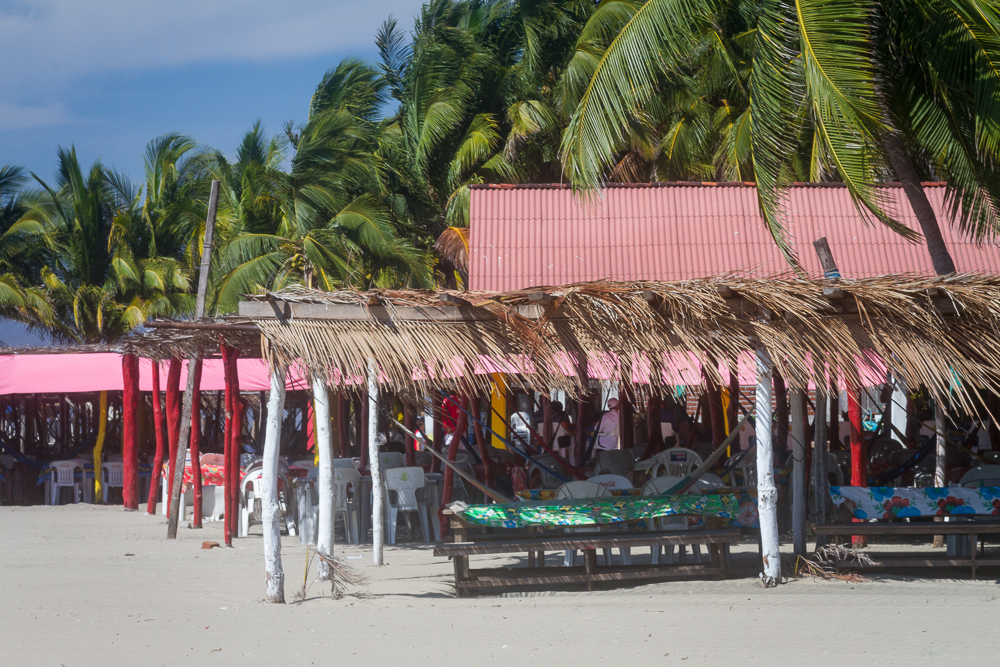 The beach is lined with outdoor restaurants, filled with plastic chairs waiting for crowds which never seem to appear.
While enjoying some fish tacos and margaritas here, I met an ex-pat American woman who lived in the 'sort of' nearby town of San Miguel. About seven years ago she left America for Mexico by herself, and she was very happy in her new home. Our conversation facinated me. I imagined all kinds of crazy reasons why she had left.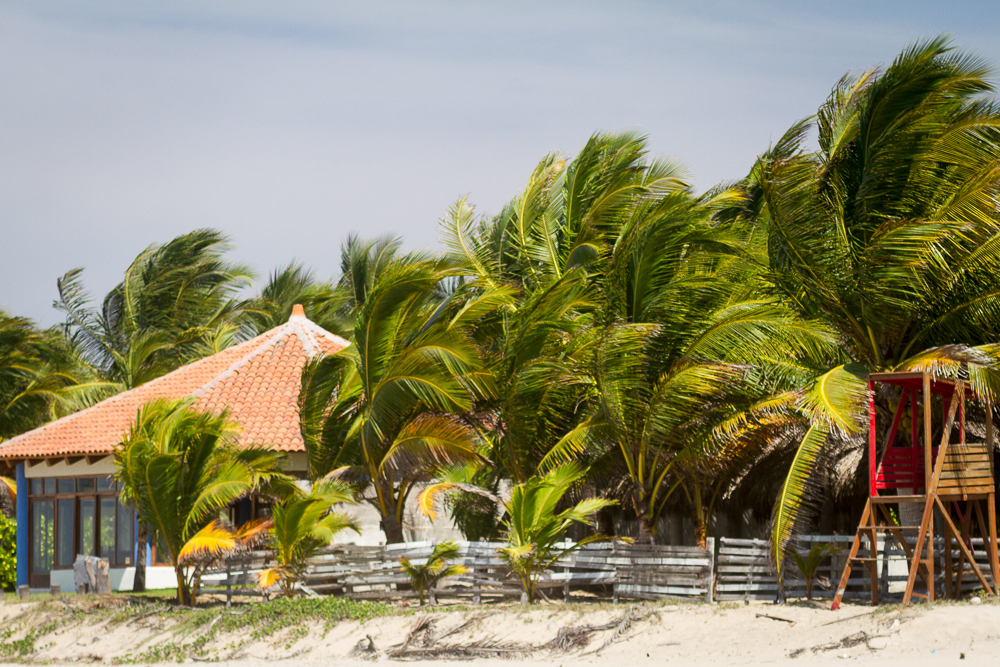 The day we walked to Barra De Potosí it was extrememly windy, but still warm so I didn't care.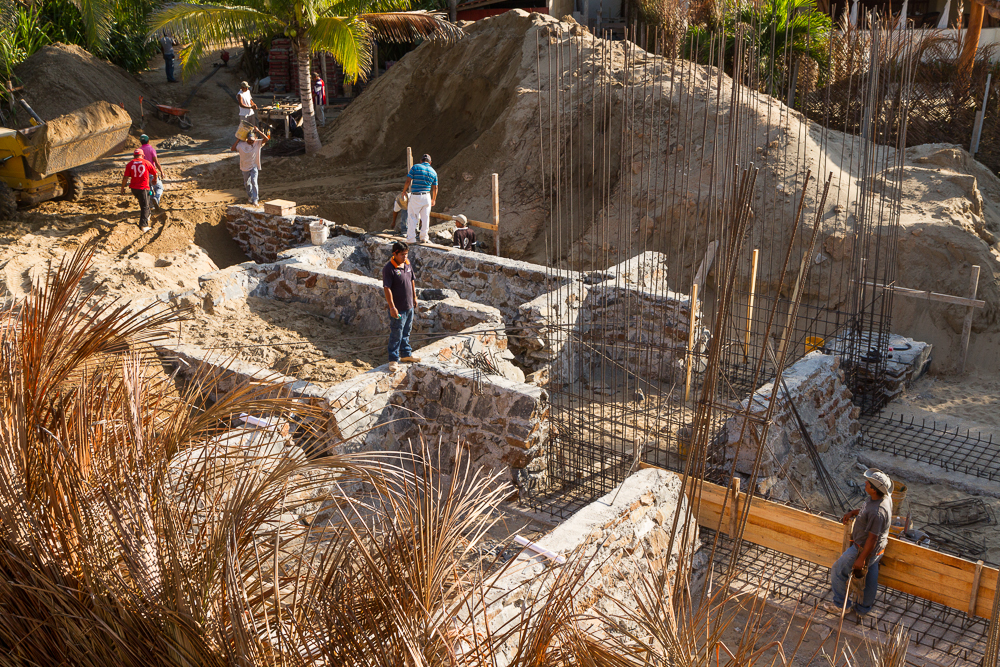 This is back at Las Palmas where a new condo was under construction. Skilled craftsmanship is required but hard hats aren't. Stone walls form the foundation for building. By the time we left, these walls were completely back-filled with sand.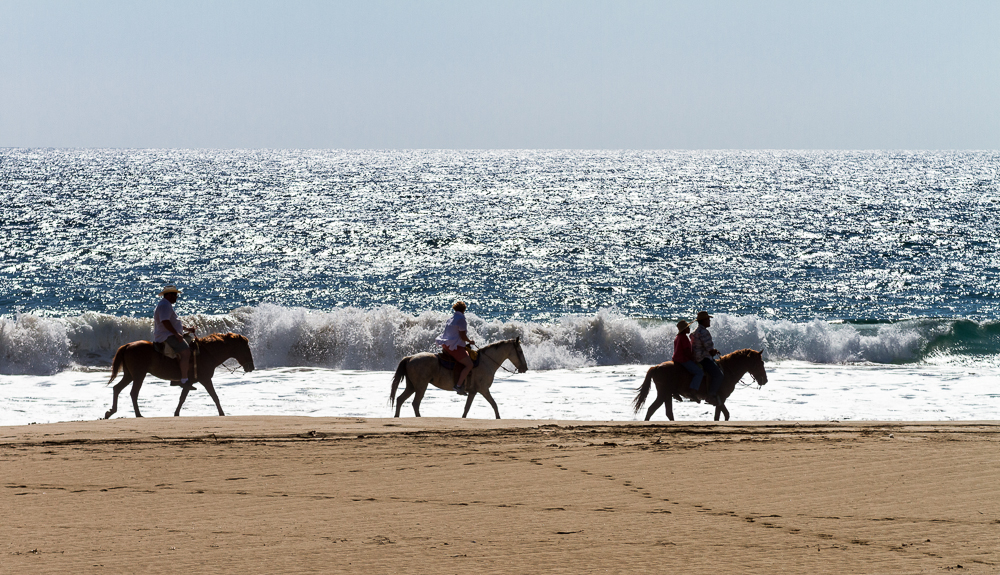 I've never seen this on our local Southern California beaches.