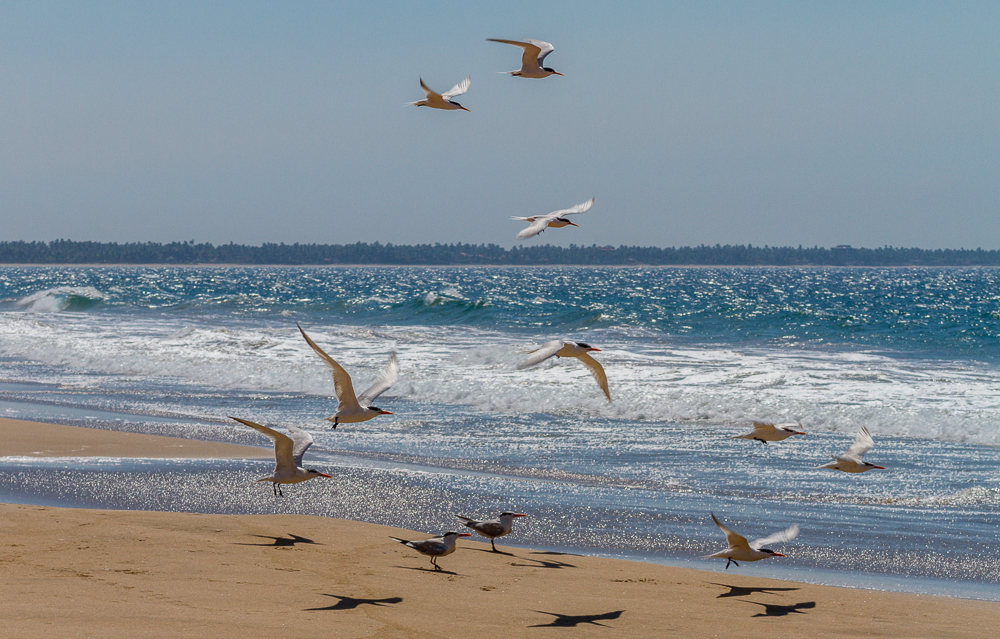 Playa Blanca is a relatively deserted beach, except for the myriad of non human life. Dolphins swim and play along the shoreline and whales are commonly spotted a little further out. We saw both, but unfortunately I wasn't quick enough to capture any pictures.
So I took lots of bird pictures instead.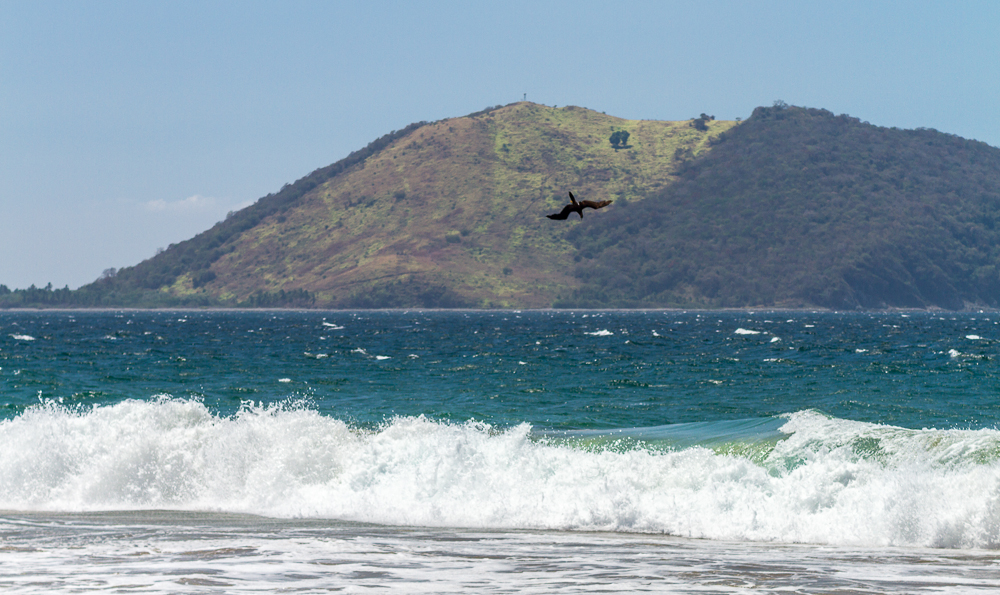 Watching the birds dive for fish was fun, but trying to capture it was difficult. This is the best I could do.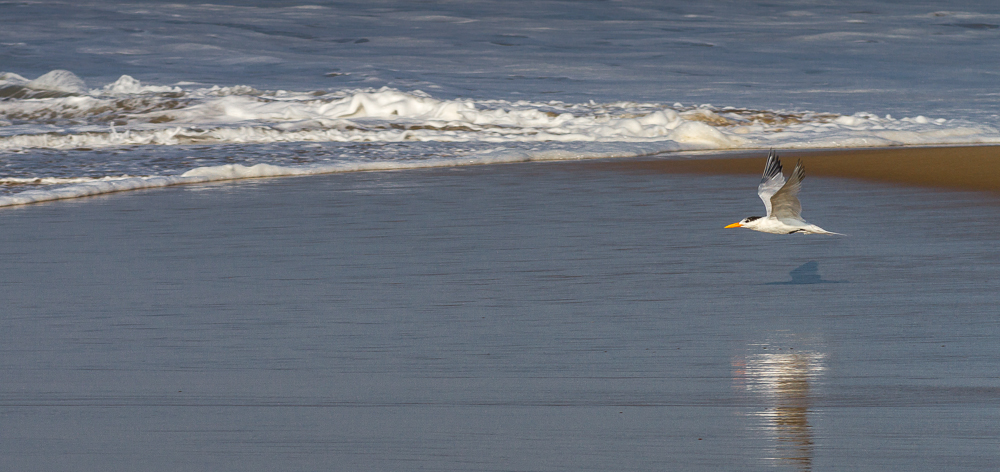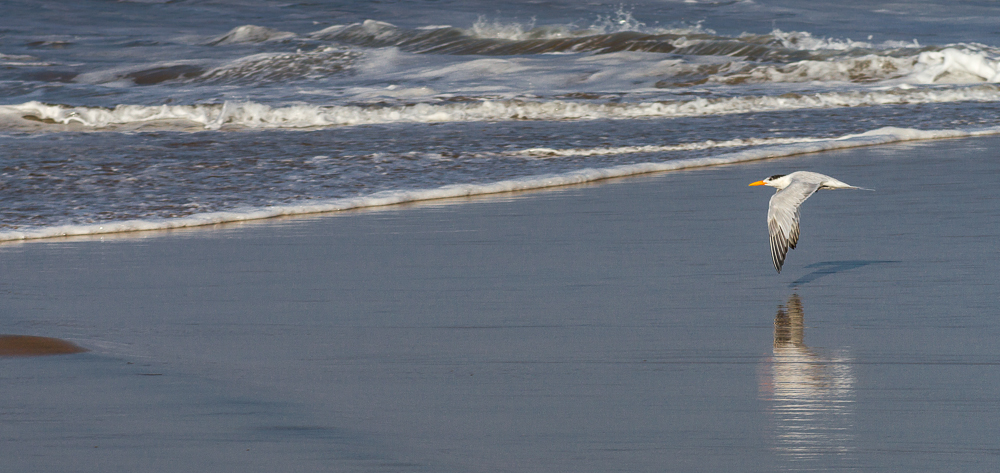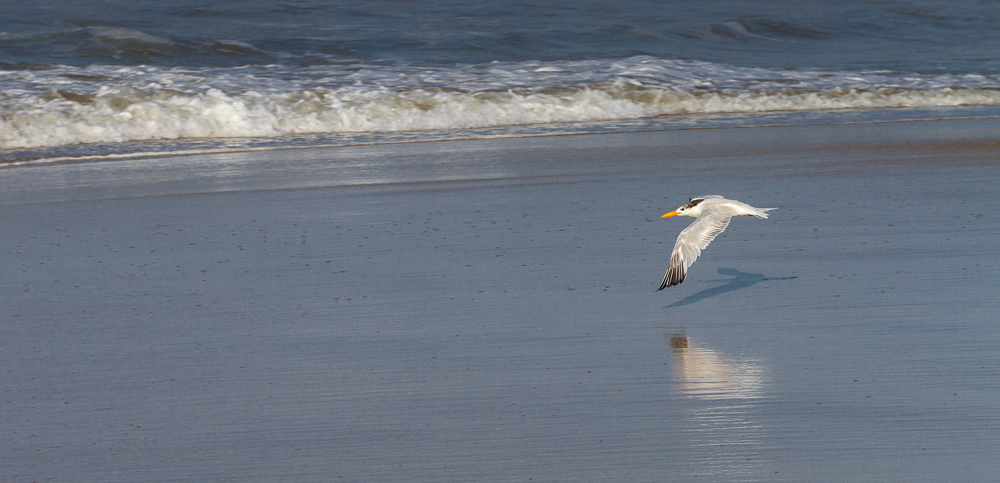 I had better luck capturing this bird as it glided just over the surface of the shoreline. I love all three of these and can't decide which is my favorite.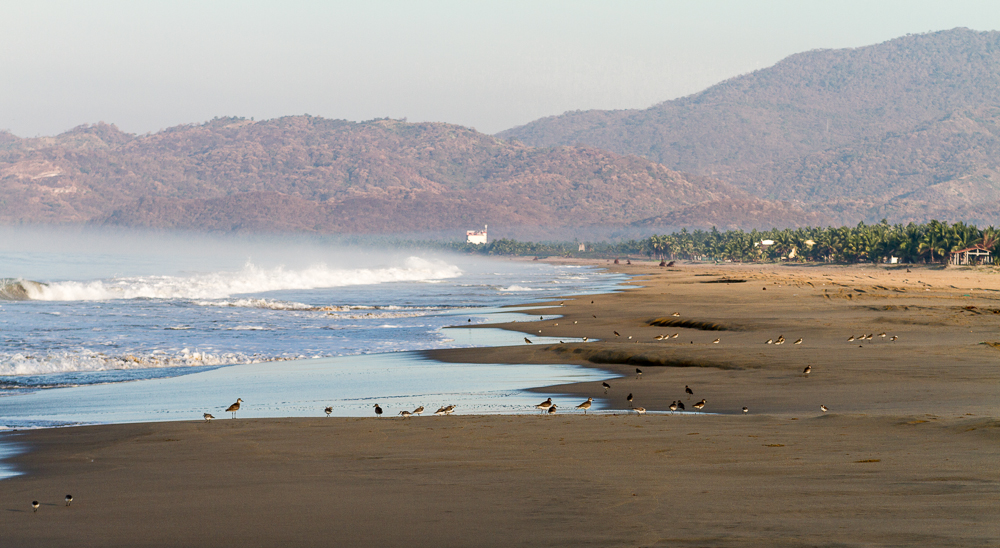 This is my kind of beach. Lots of birds and no people.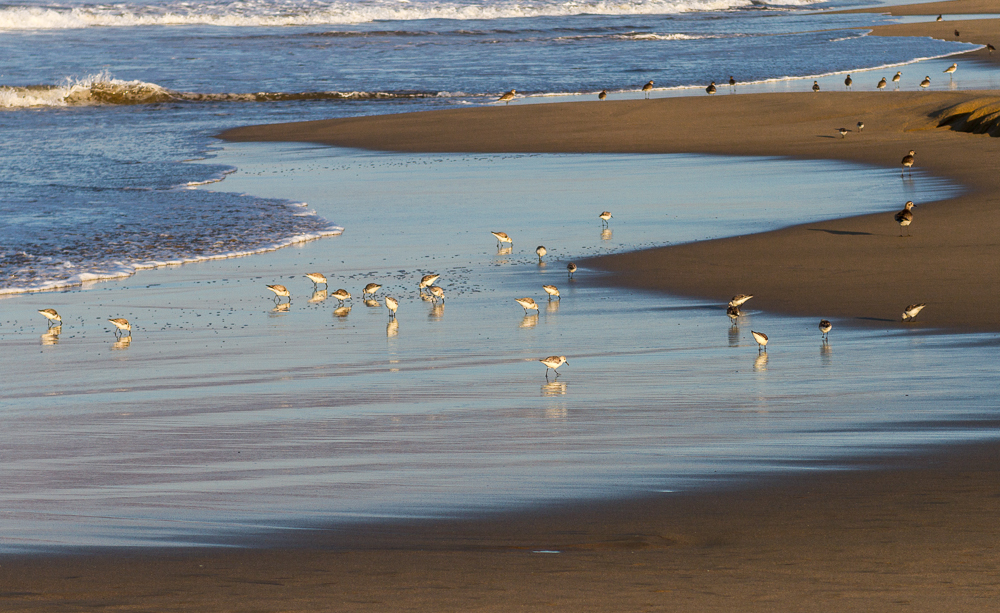 I approached cautiously and tried to get as close as possible. Next time I will bring a longer lens. I love how their white bodies reflect on the water and wish that I could have been much, much closer to capture the reflection.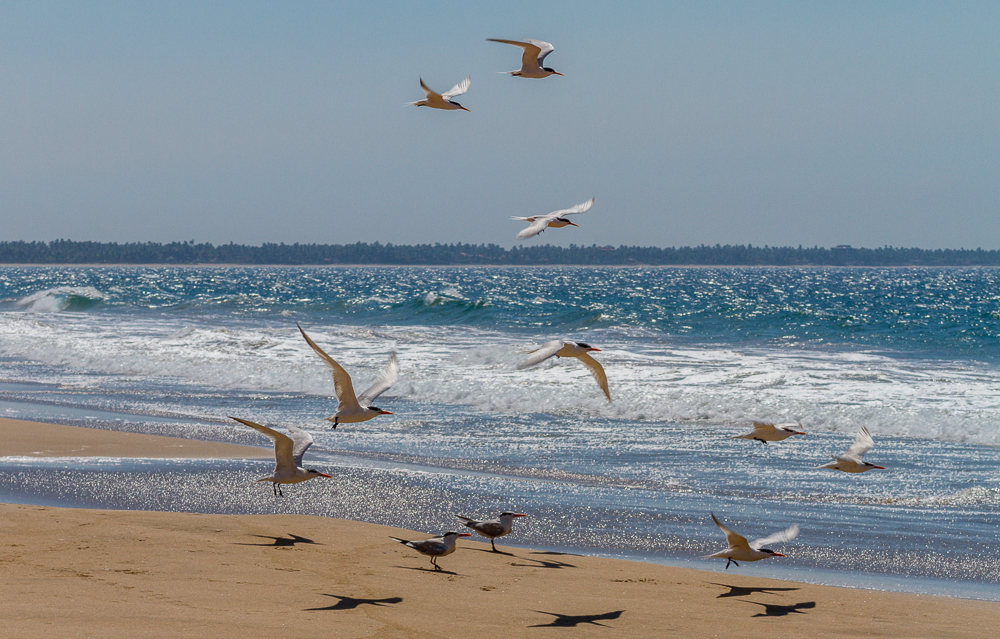 All of the birds scared into flight are the same species, while the two standing on the sand seem unaware of potential danger. I don't know anything about birds or bird behavior, but I thought this was interesting.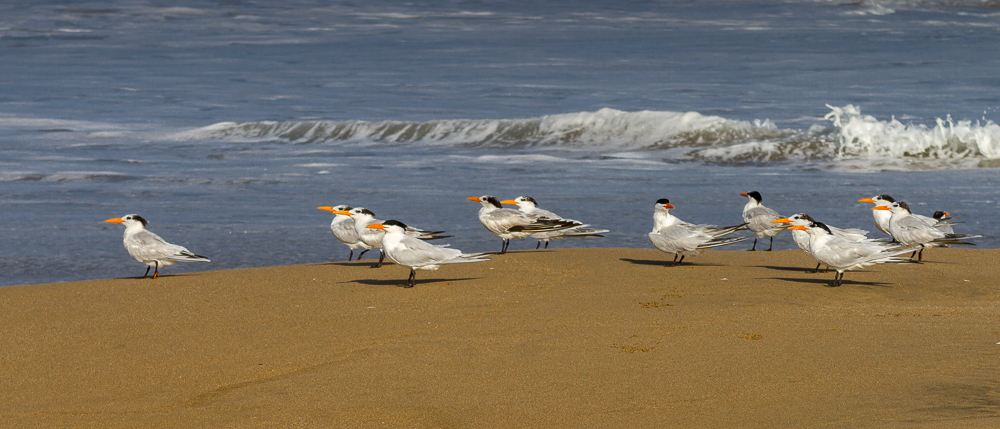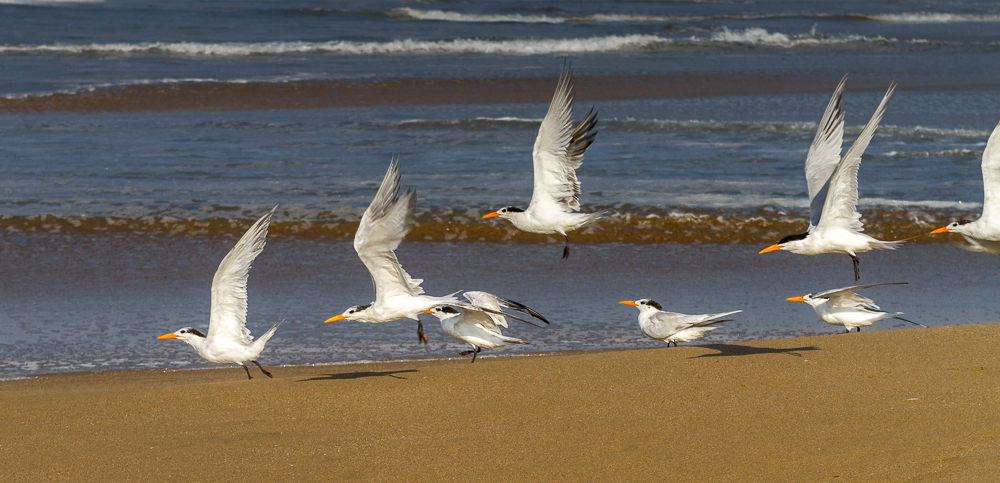 Somebody please tell me what kind of birds these are. They are so beautiful with their bright orange beaks and blackBlack is the fourth color in the process of four-color printing. The "K" in CMYK. Black adds tonal d... More heads.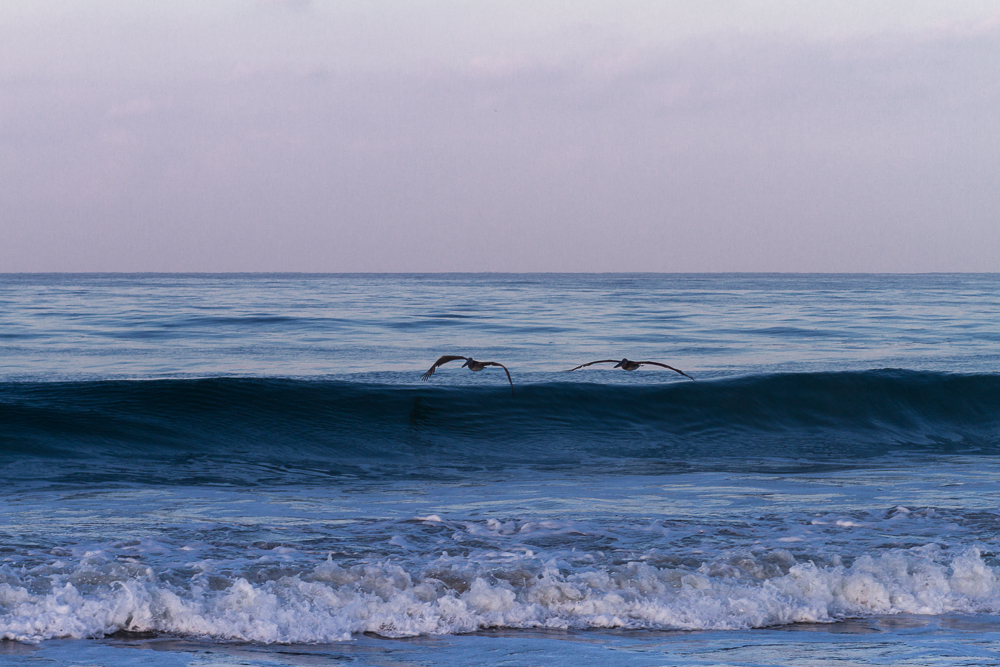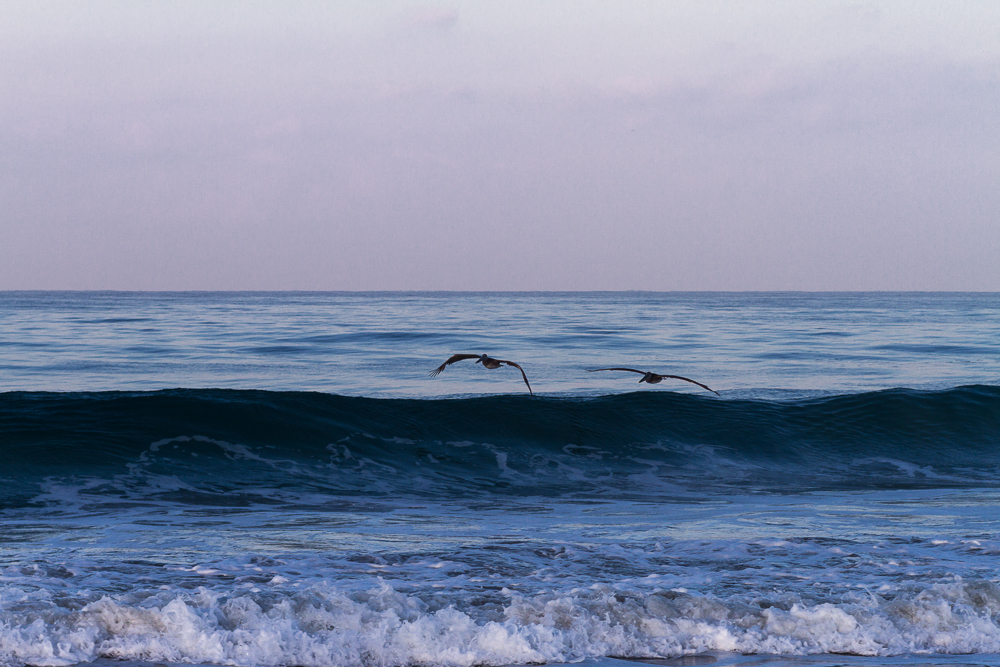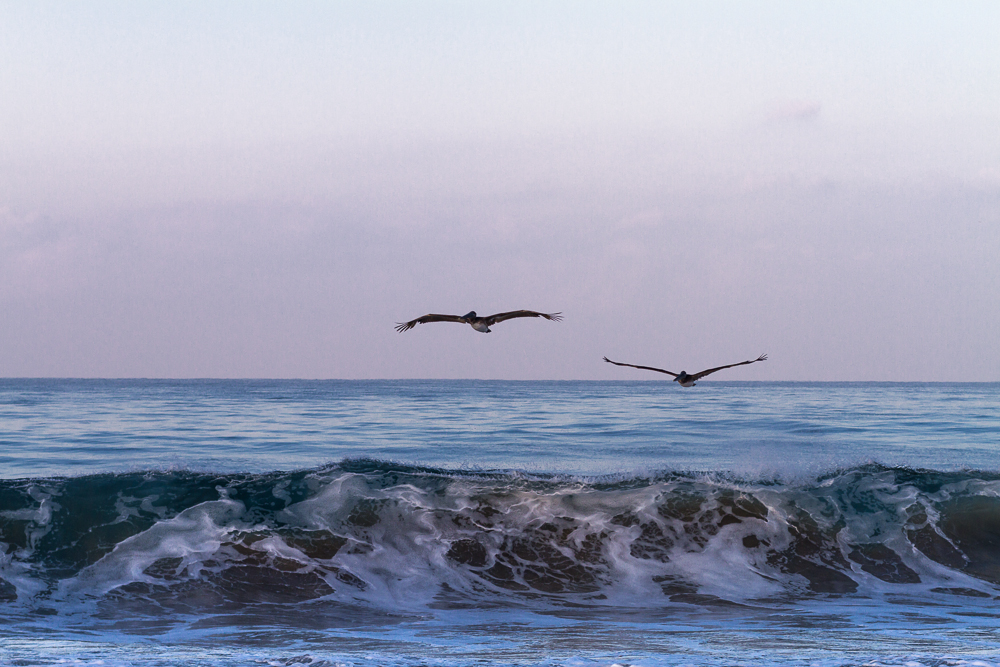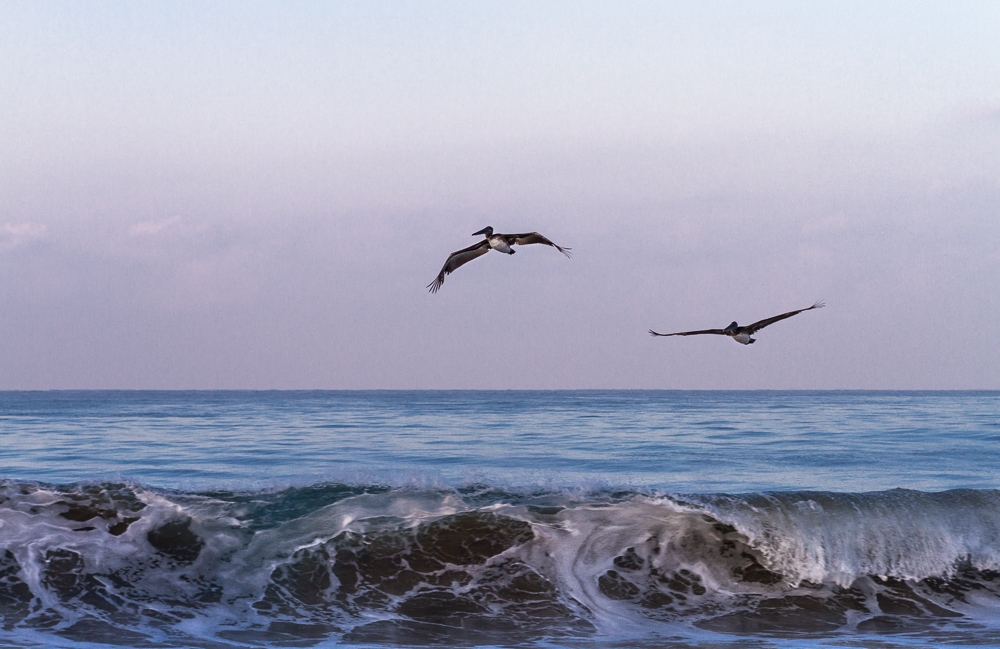 I dream about being able to surf the waves like these birds do.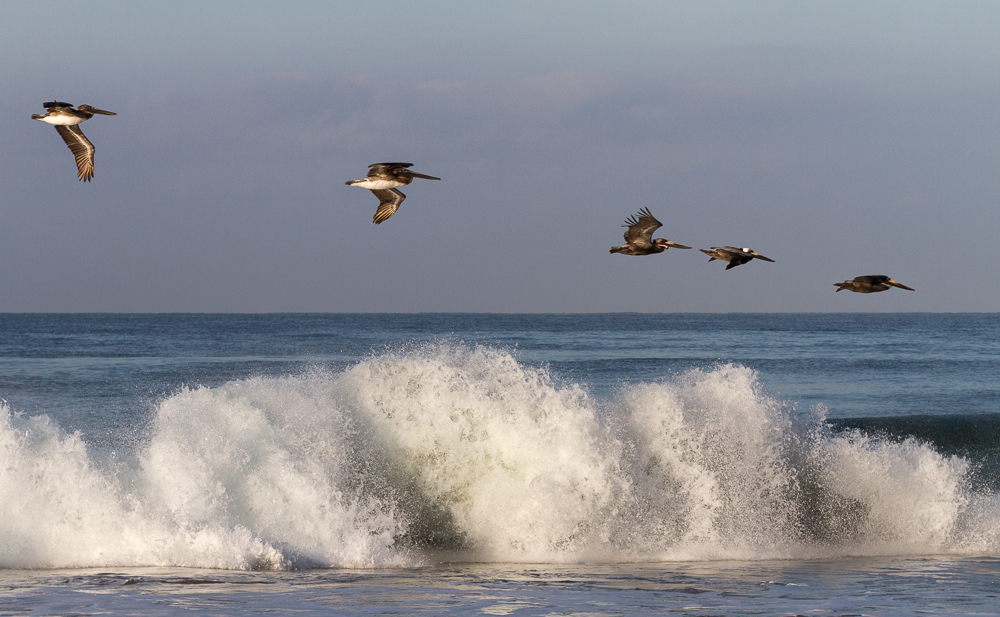 This looks like a multi exposure timelapse image, but it's not. These are five separate birds surfing together.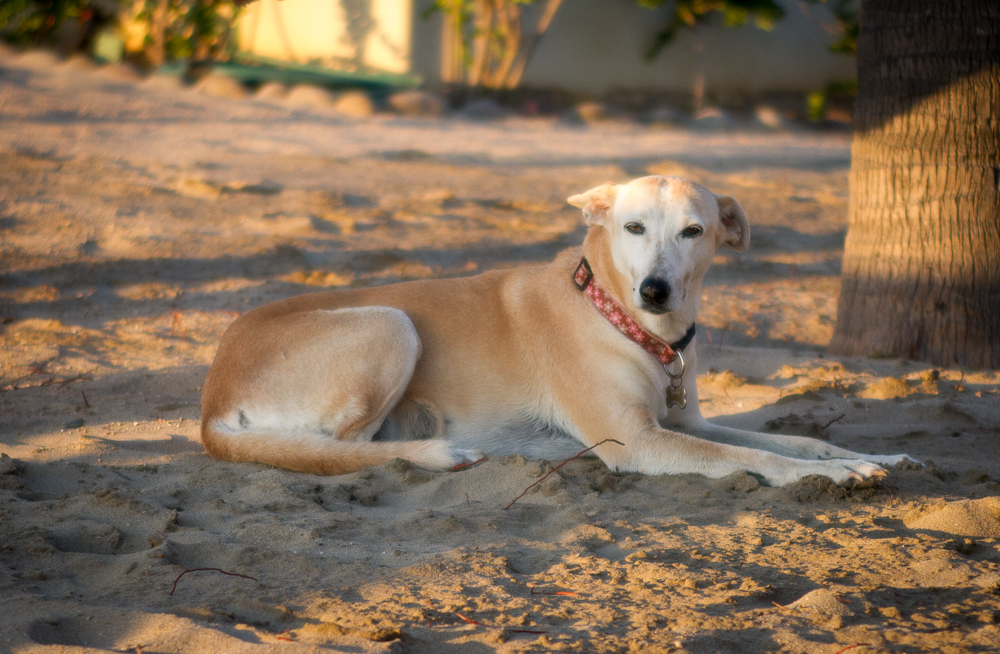 There are dogs on Playa Blanca too. This is Paloma. She is a full time resident of Las Palmas. Lucky dog.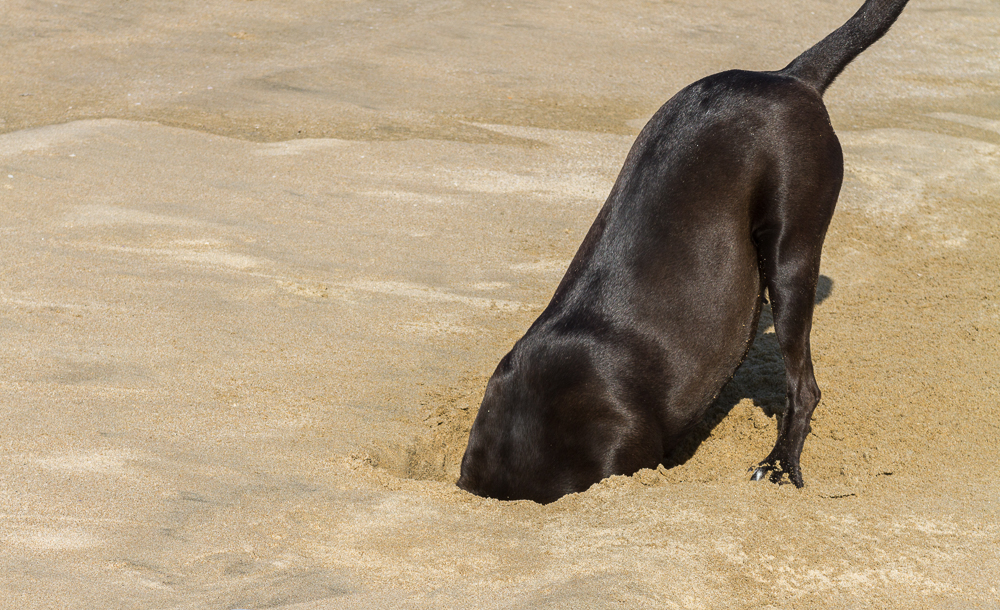 We met this local black labLAB is a color model to approximate human vision. The model consists of three variables: L* for lumi... More when she joined us on a morning walk. She entertained herself by digging for crabs.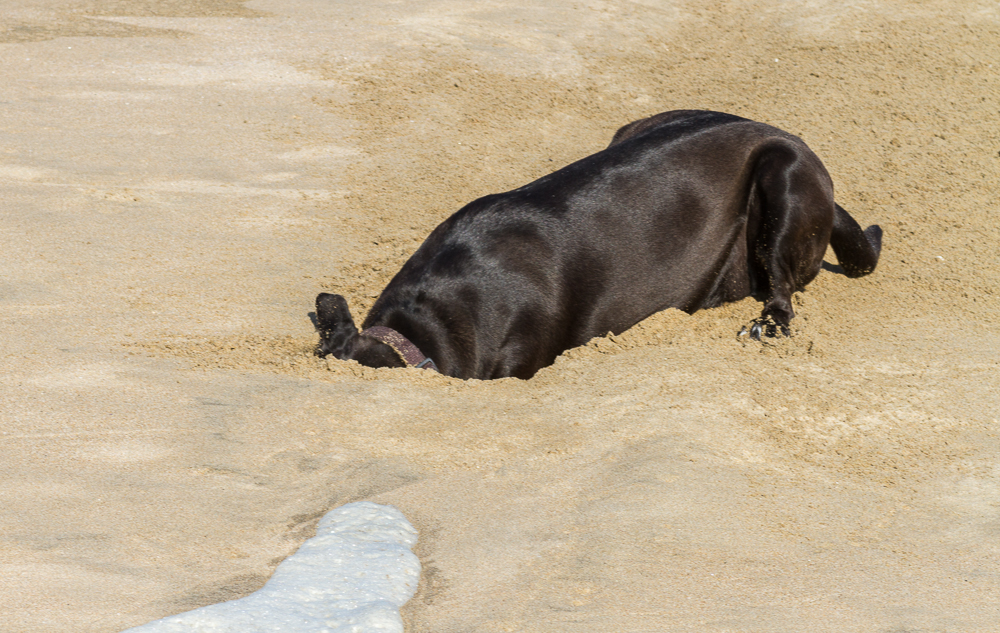 I thought she might bury herself, she dug so deep.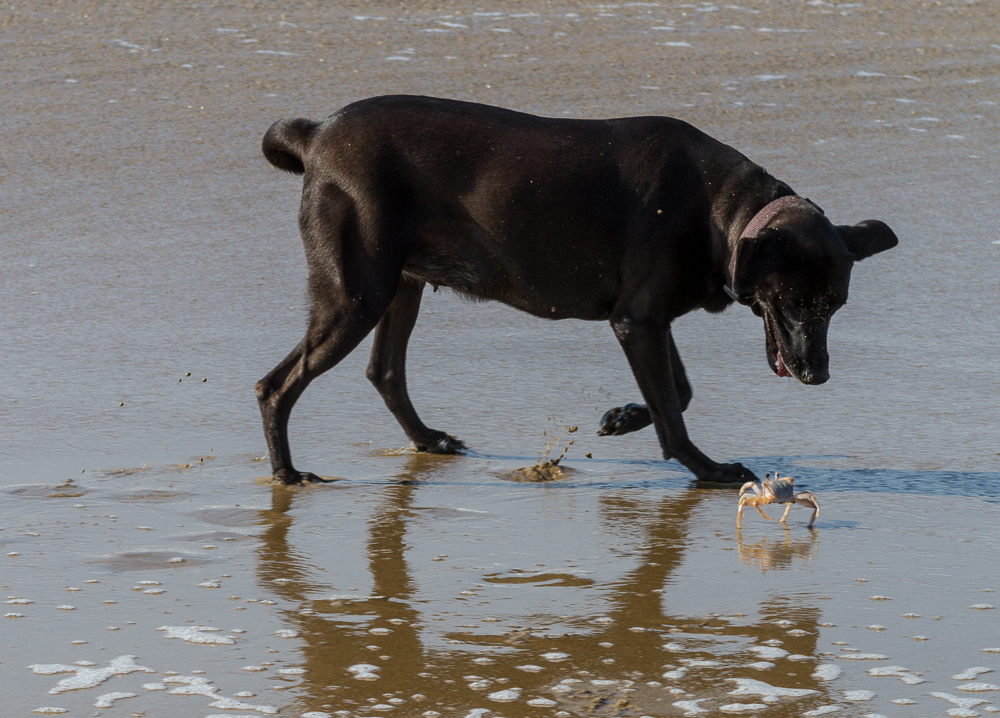 After not too long she succeeded in finding a crab.
She just wanted a friend to play with,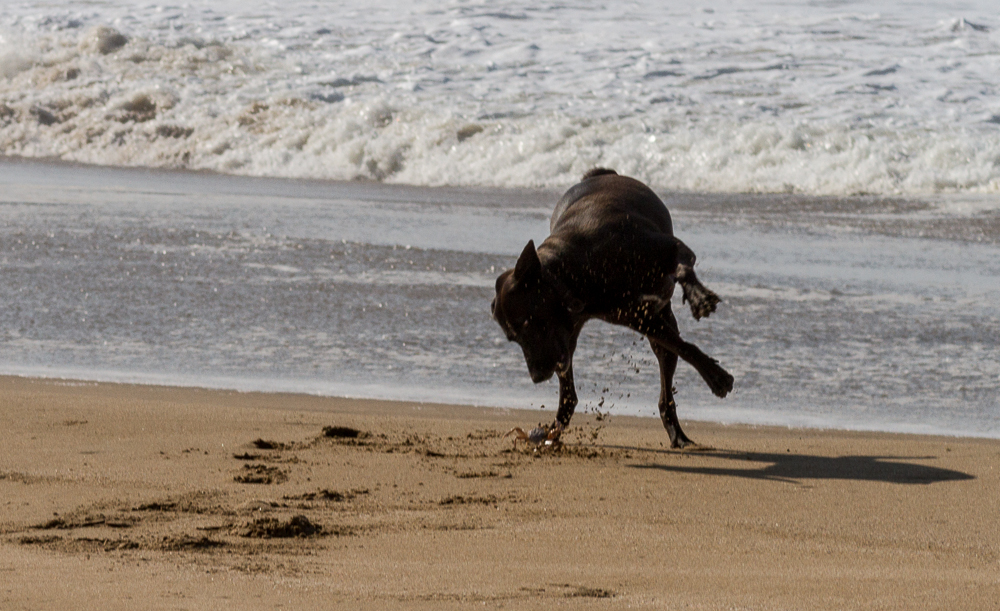 …and she was quite animated about it, having lots of fun barking and circling the crab.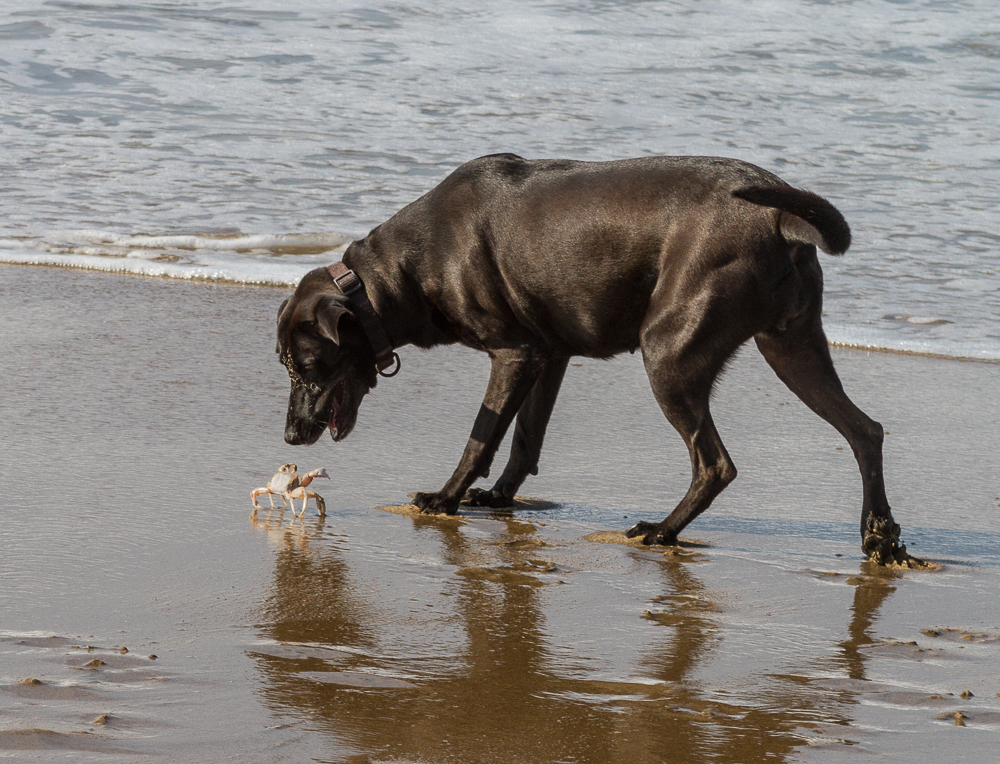 Mr. Crab let it be known that he didn't enjoy the game. Lucky for Mr. Crab, a wave came along and carried him to the safety of the ocean.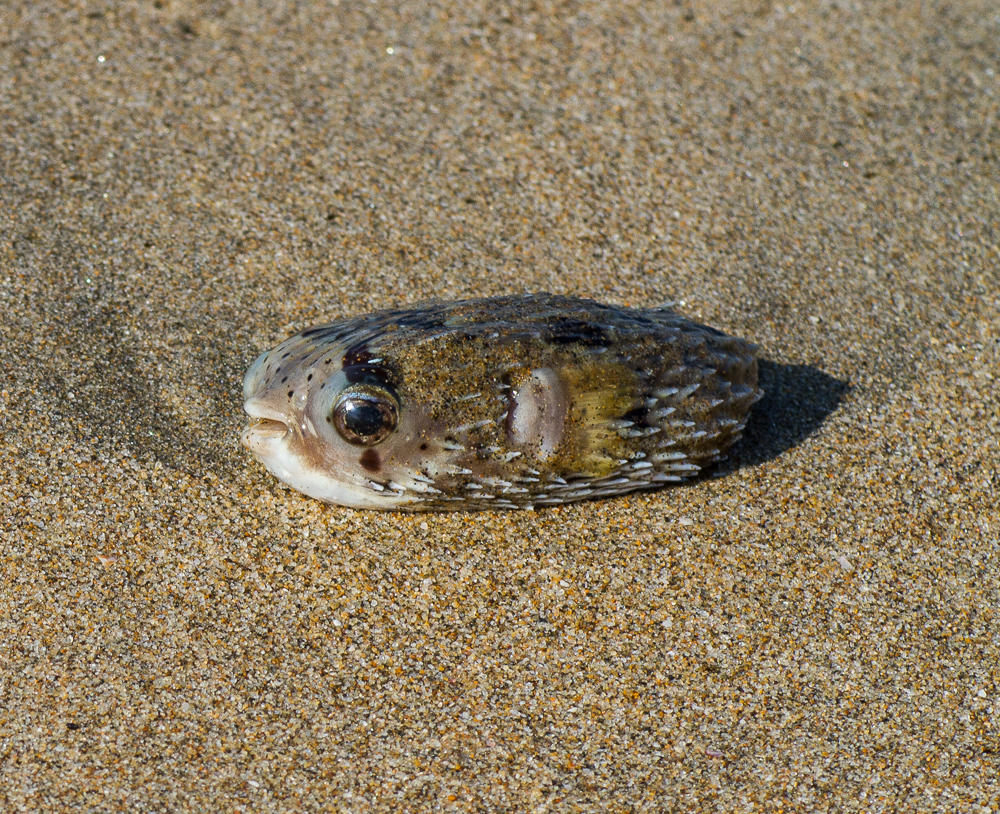 Amoung all the birds, we saw some small blowfish laying in the sand, away from the surf. They were still alive, but I'm not sure for how long. After I took this picture someone told me they were poisonous. I'm glad that I didn't try to touch it.