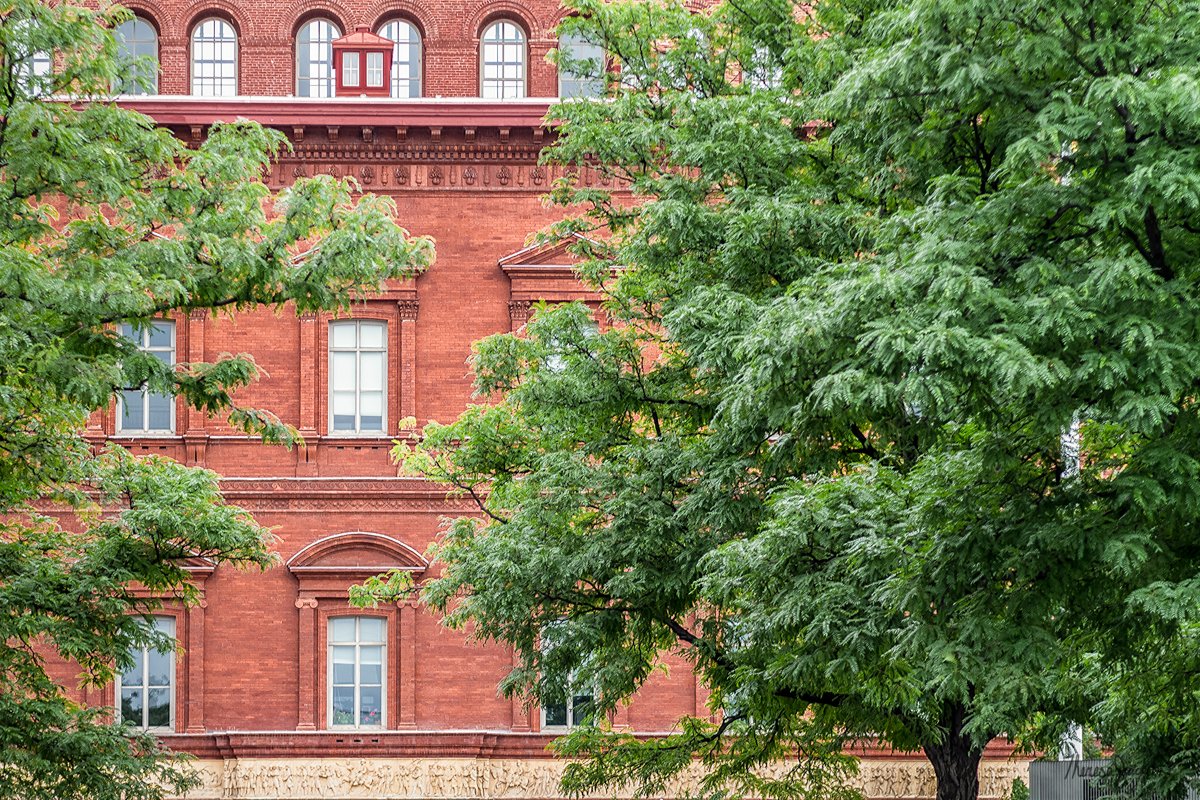 The view of the Capitol Building is impressive from every angle.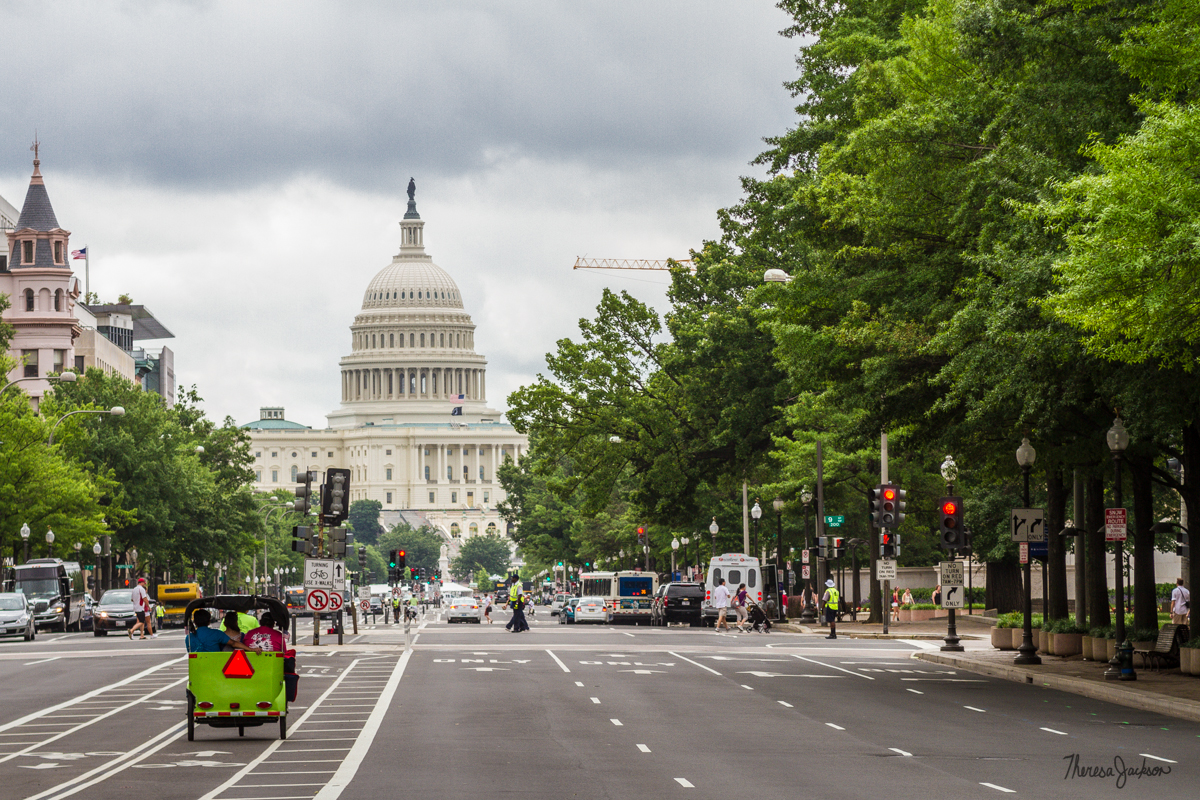 I love how pedestrain friendly the streets and sidewalks are. The best way to see the city is by foot, but beware of the Summer heat and humidity. Water and headcoverings are a must.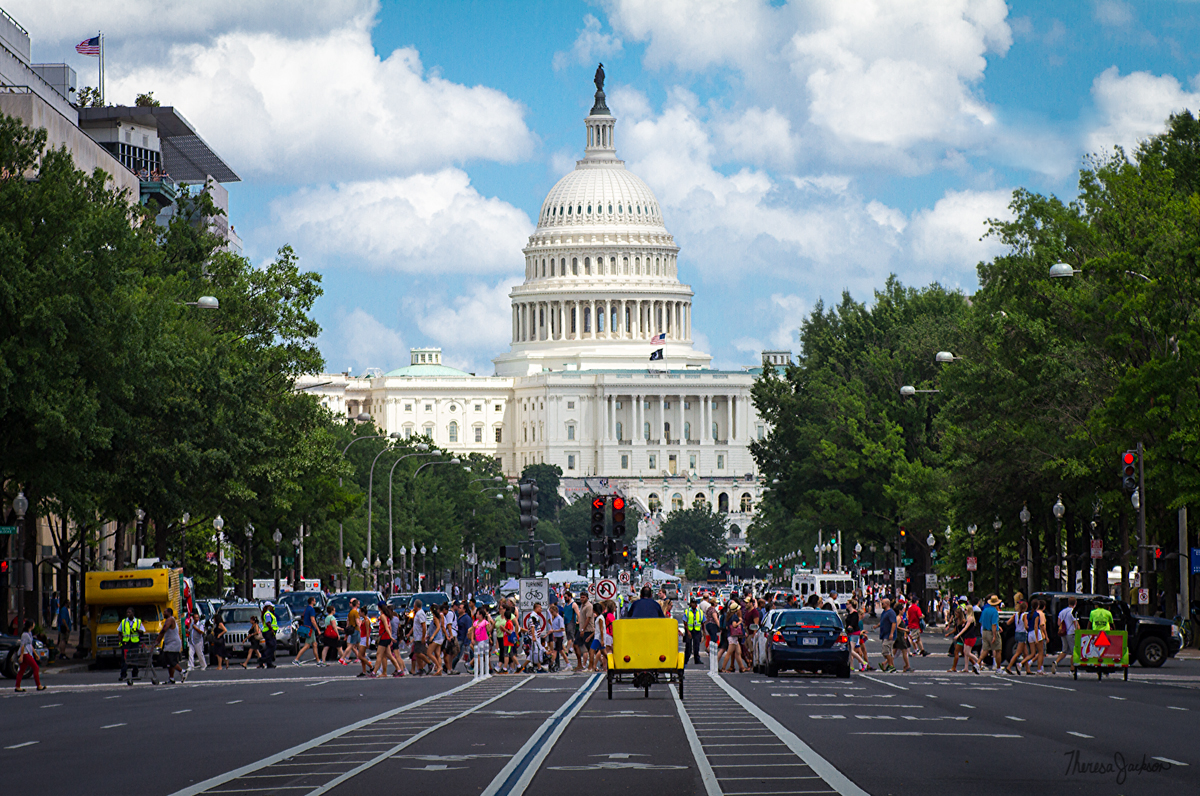 On the East side of the Capitol, the Dome is seen reflected in the sky lights for the Visitor Center below.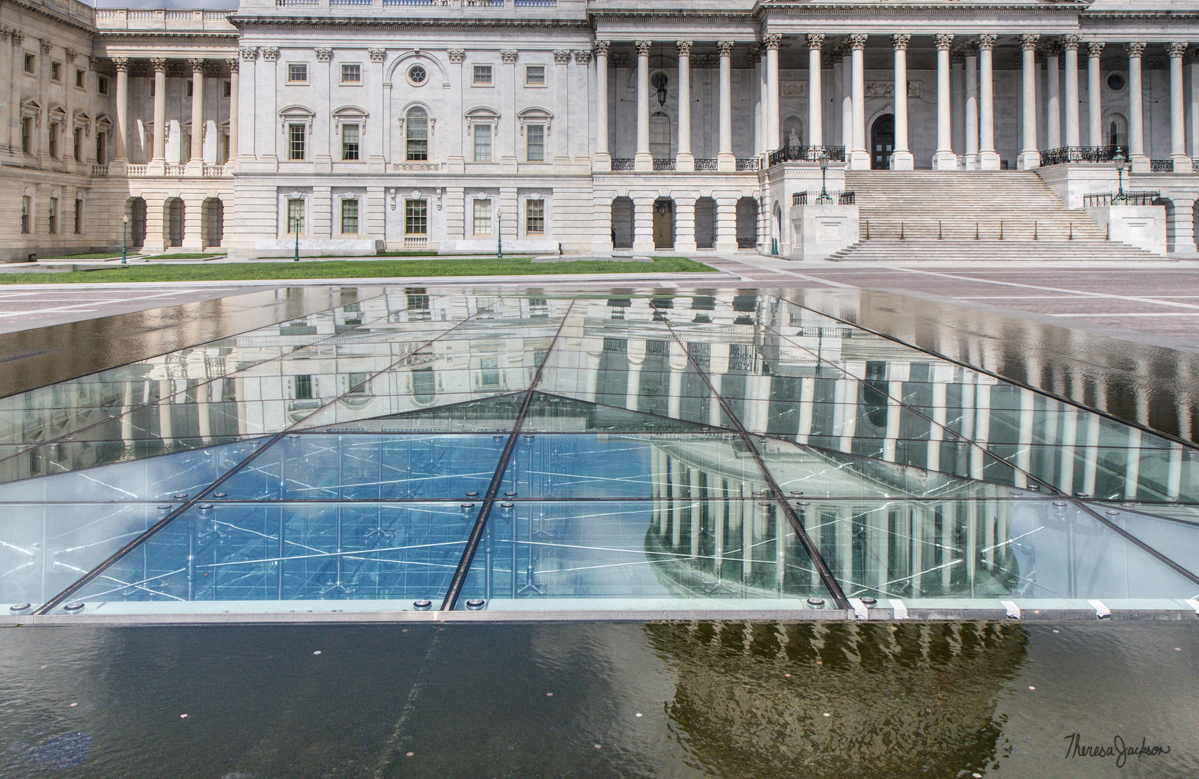 Old and new architecture define the landscape.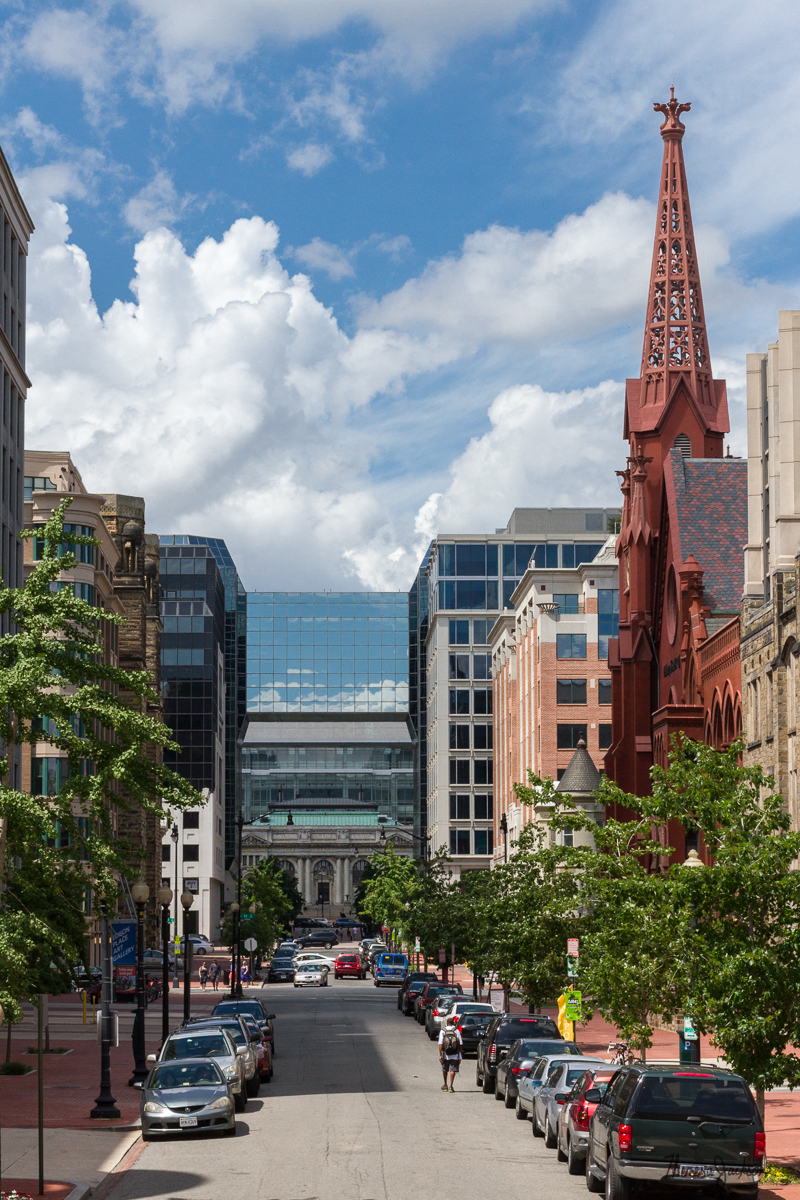 Old brick architecture is seen reflected in modern glass buildings.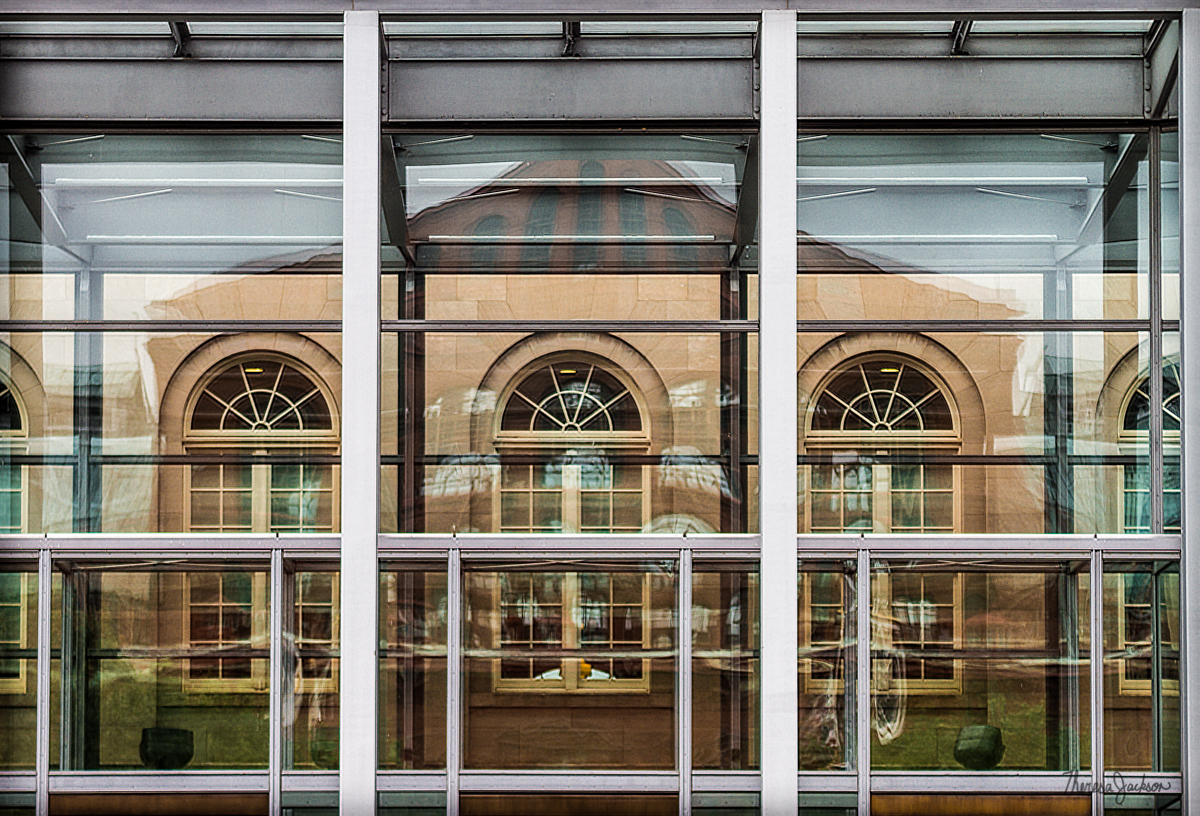 The Sun Trust Bank Building adds great color.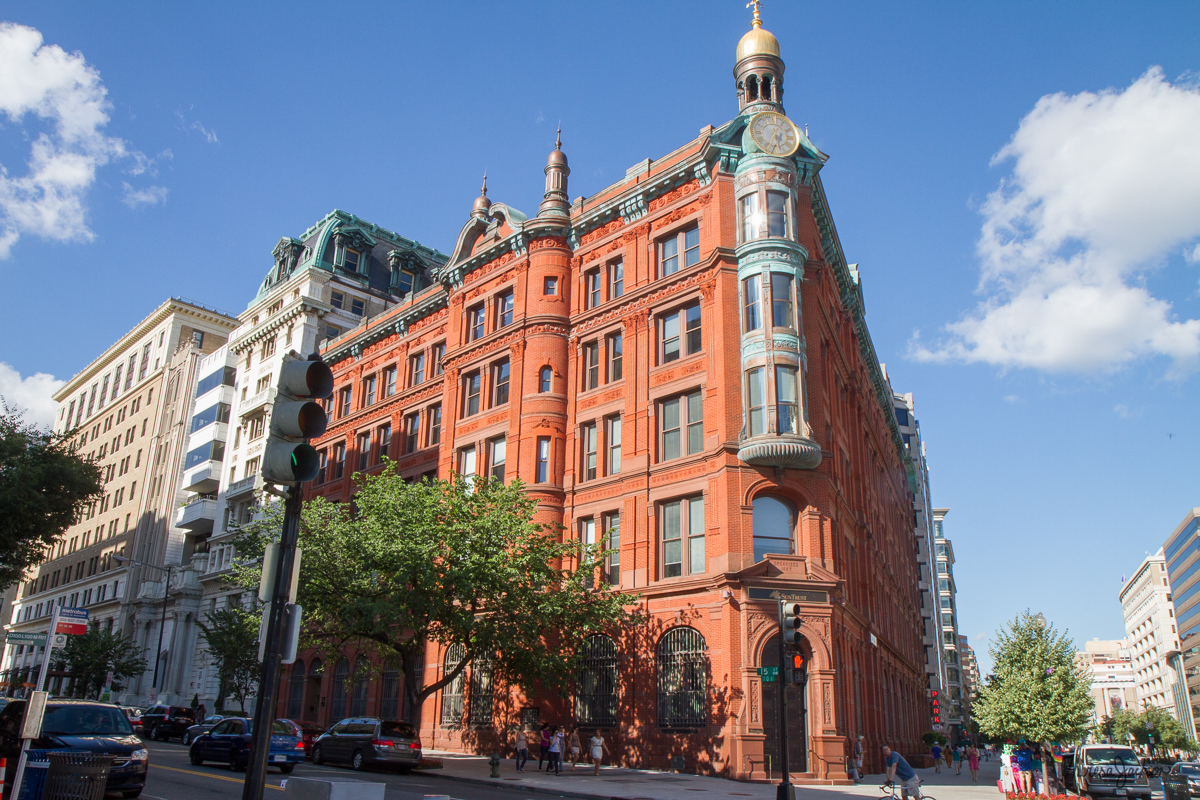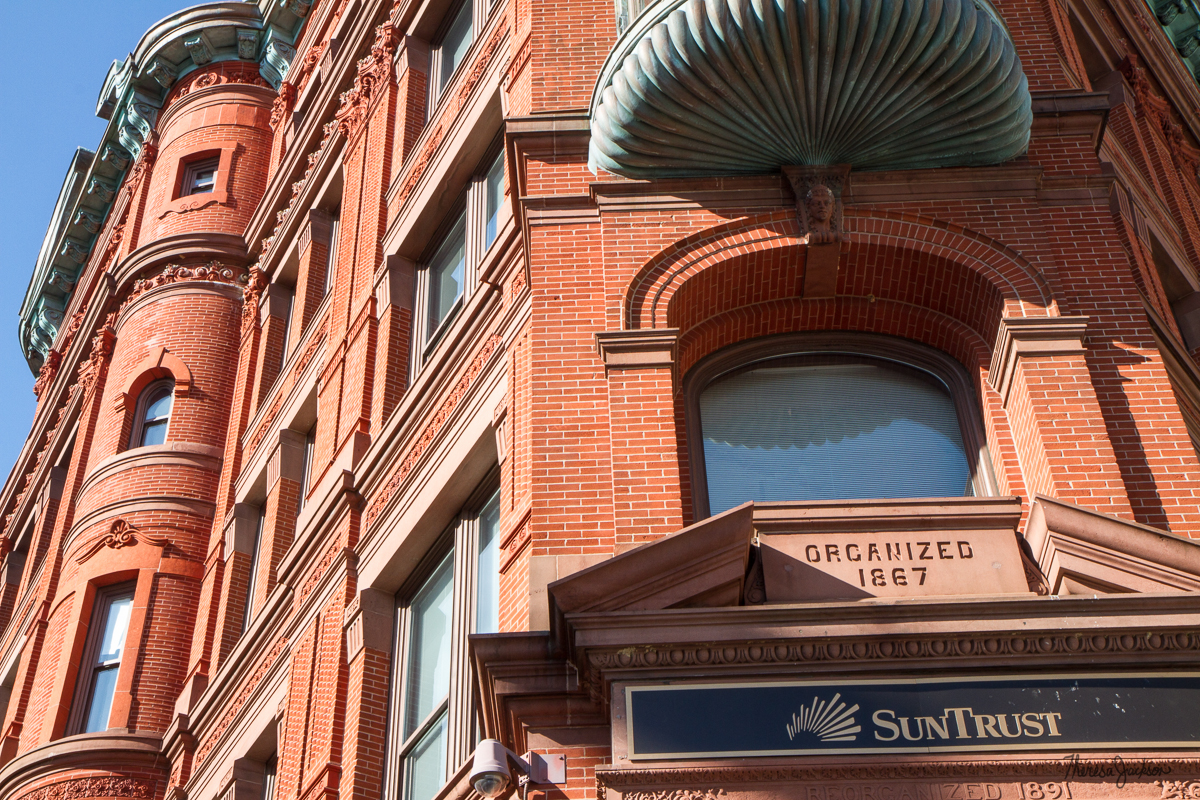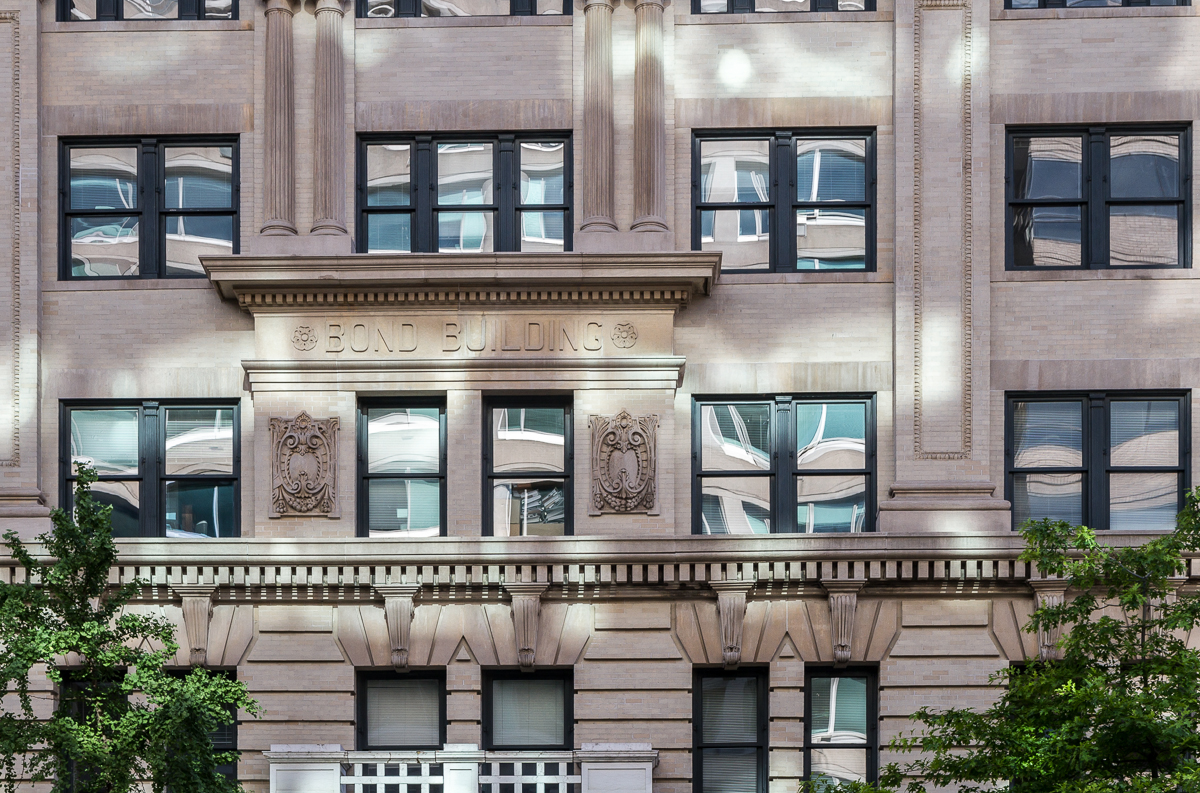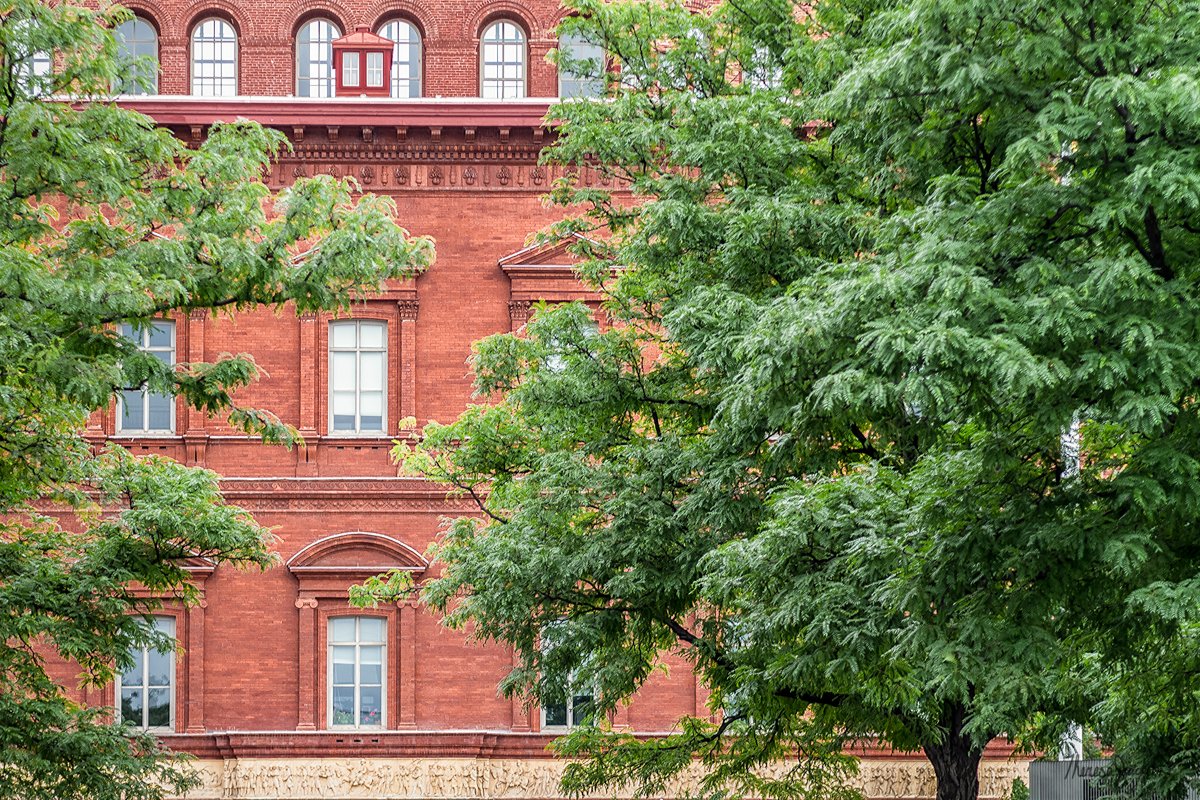 Planters like these line sidewalks in front of many important buildings. Most likely they are strategically placed for security reasons.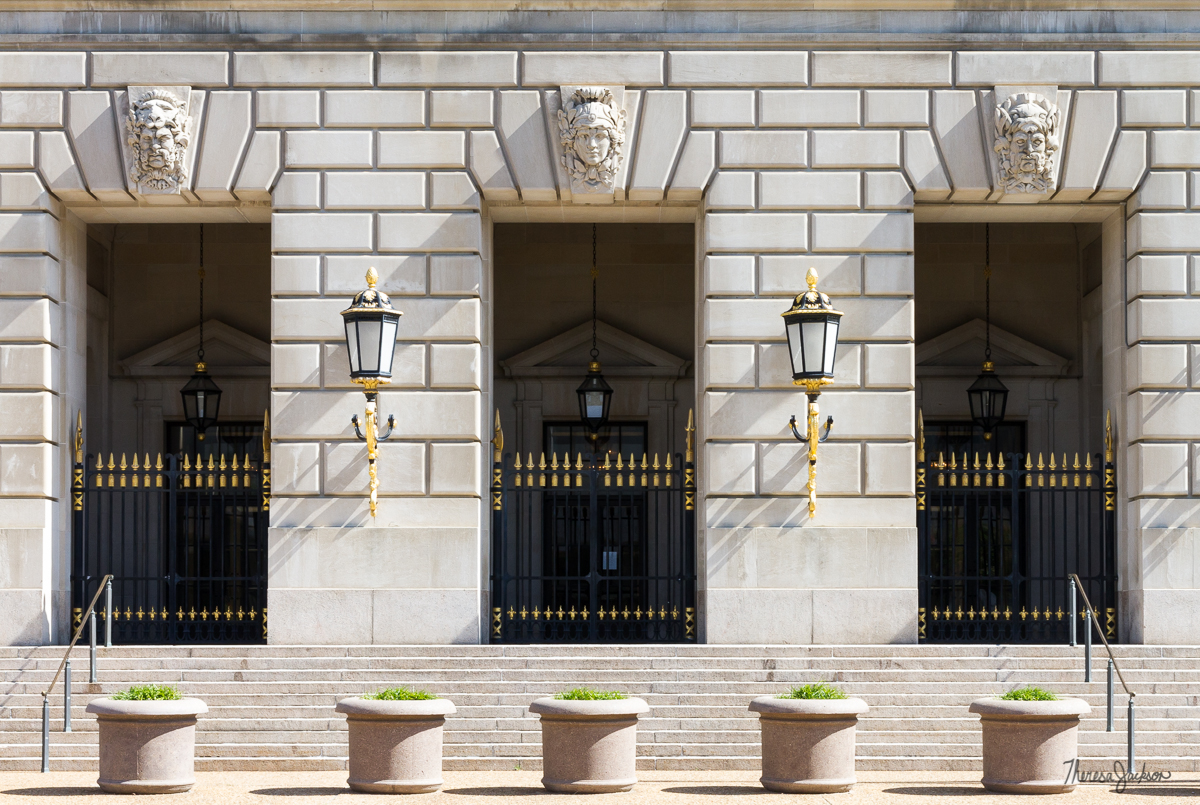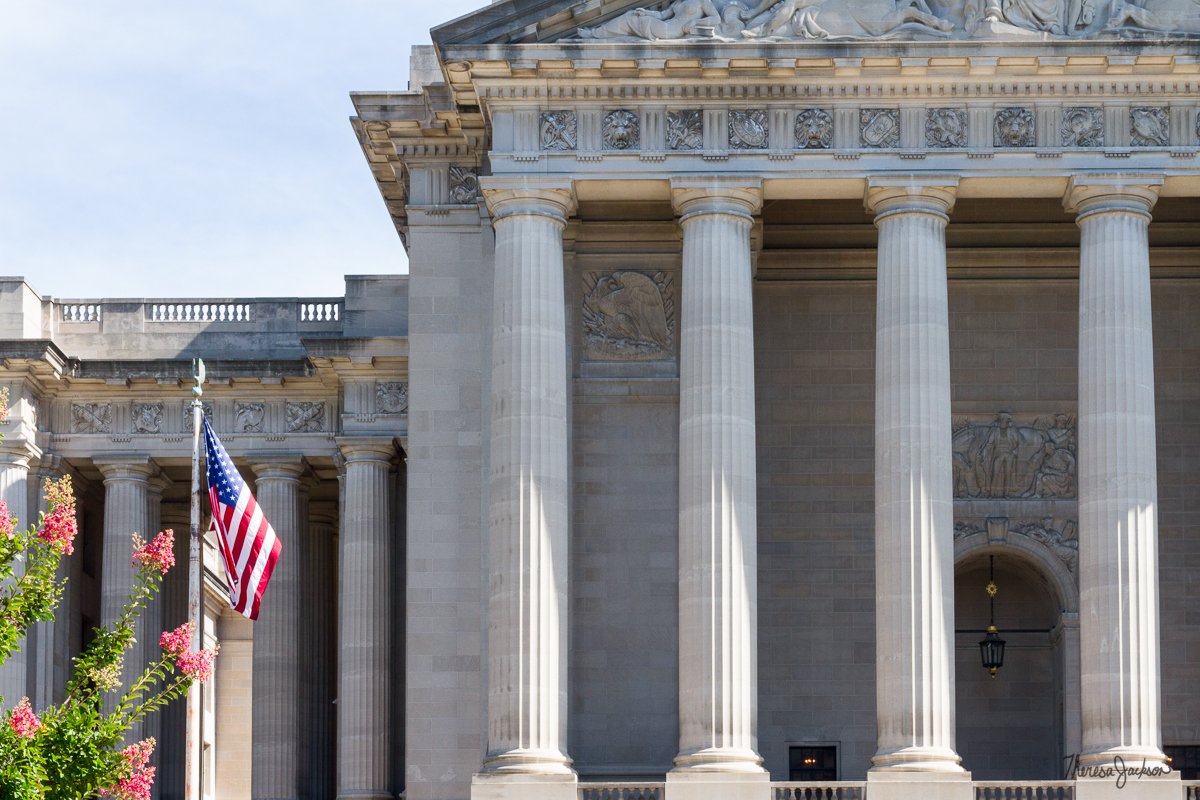 The flags were blowing at Union Station just before the rains came.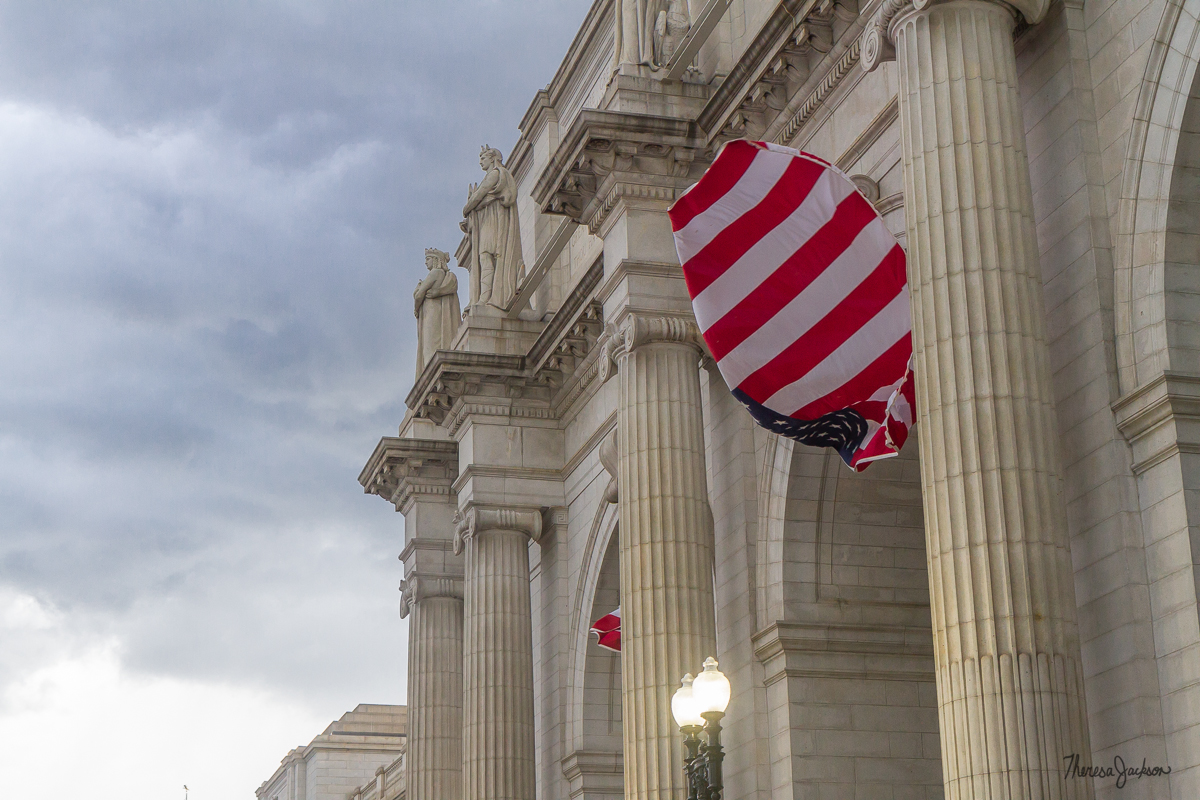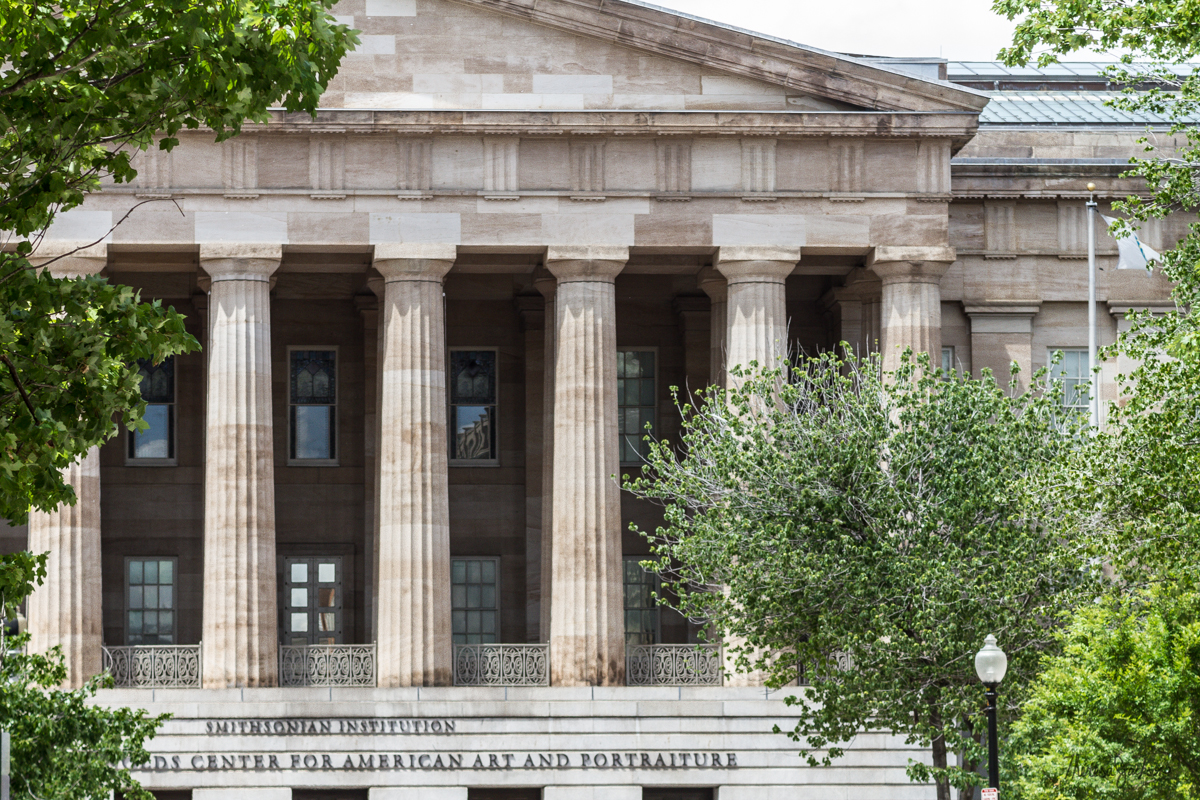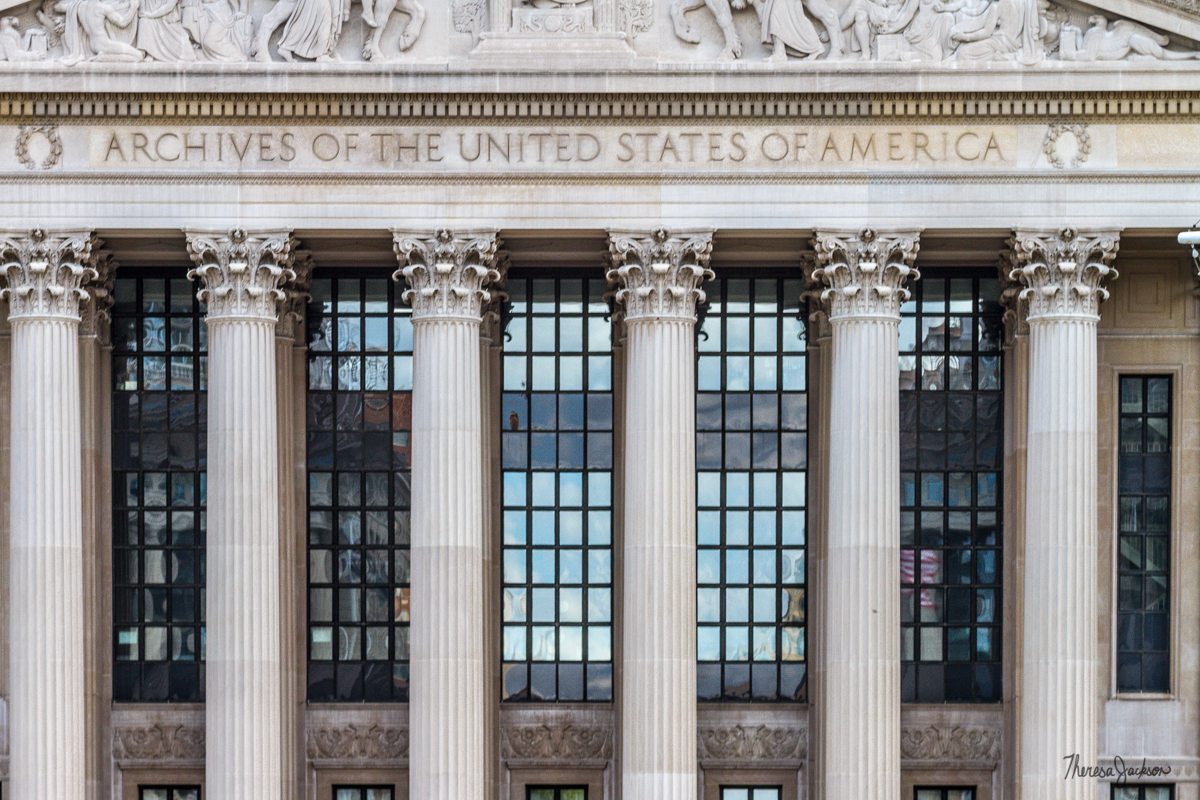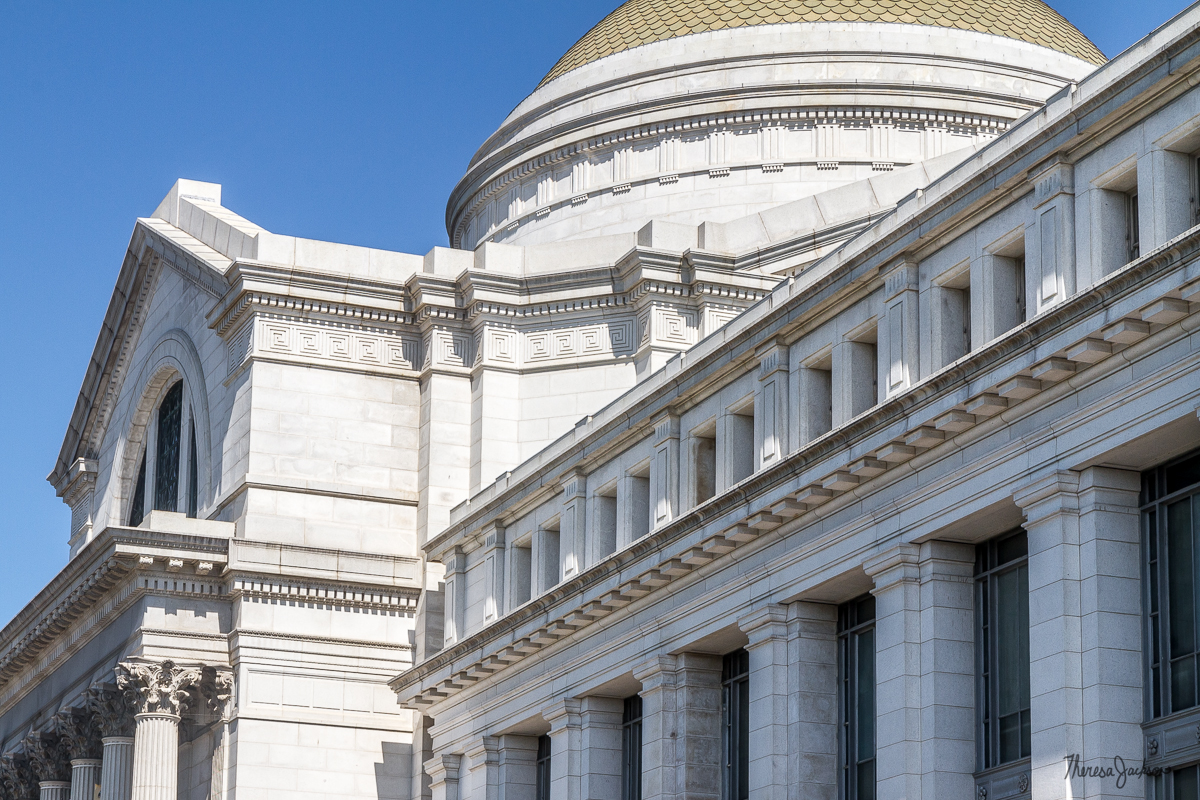 The Mexican Embassy is the strangest intersection of old and new architecture we saw in DC.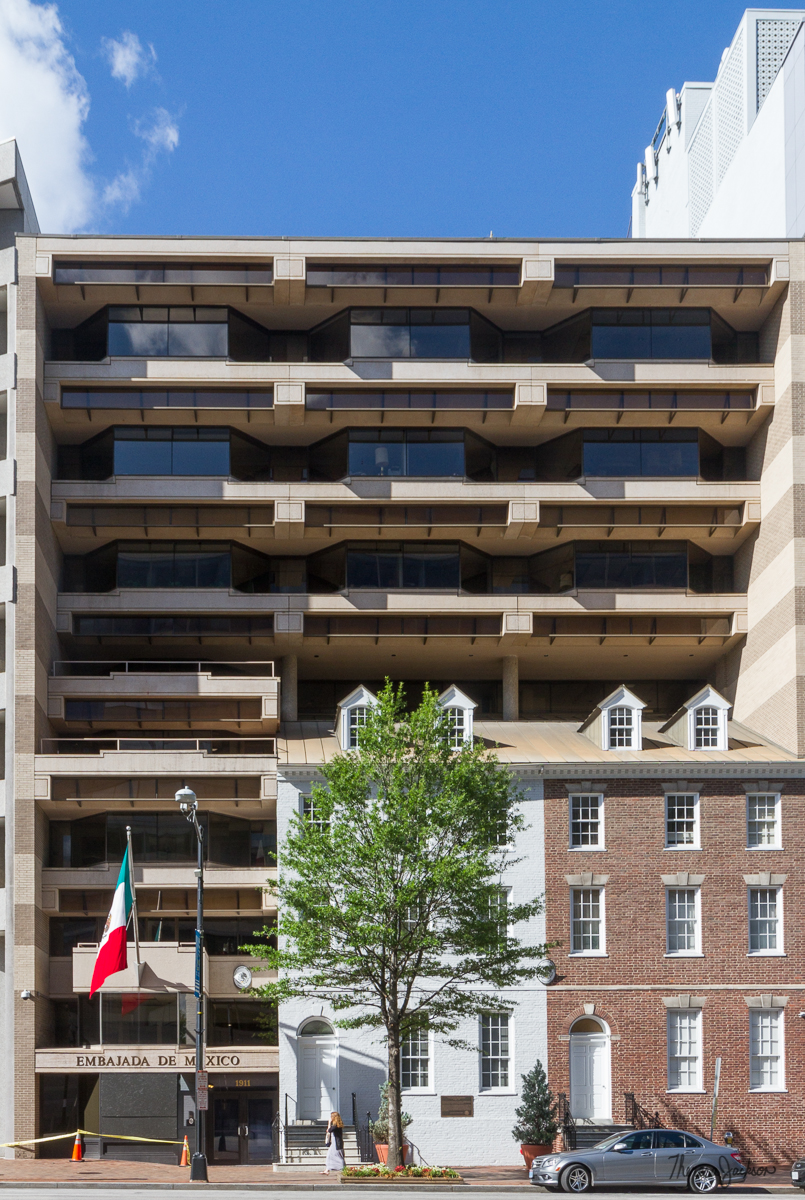 A couple of things surpised me when I saw the White House for the first time. First I expected it to be bigger, and second I didn't expect that we could stand so close to it.
I examined these images closely looking for security guards in the windows or snipers on the roof, but couldn't find anyone. I'm sure someone watched me take these pictures though, even if I couldn't see them.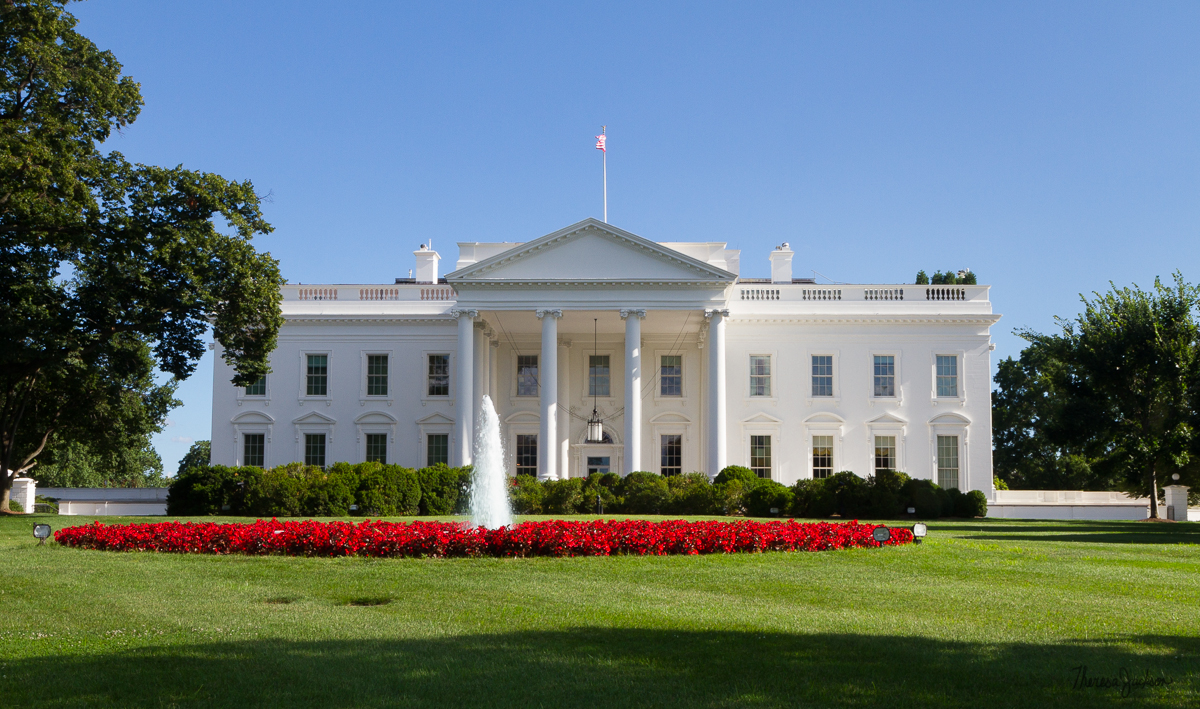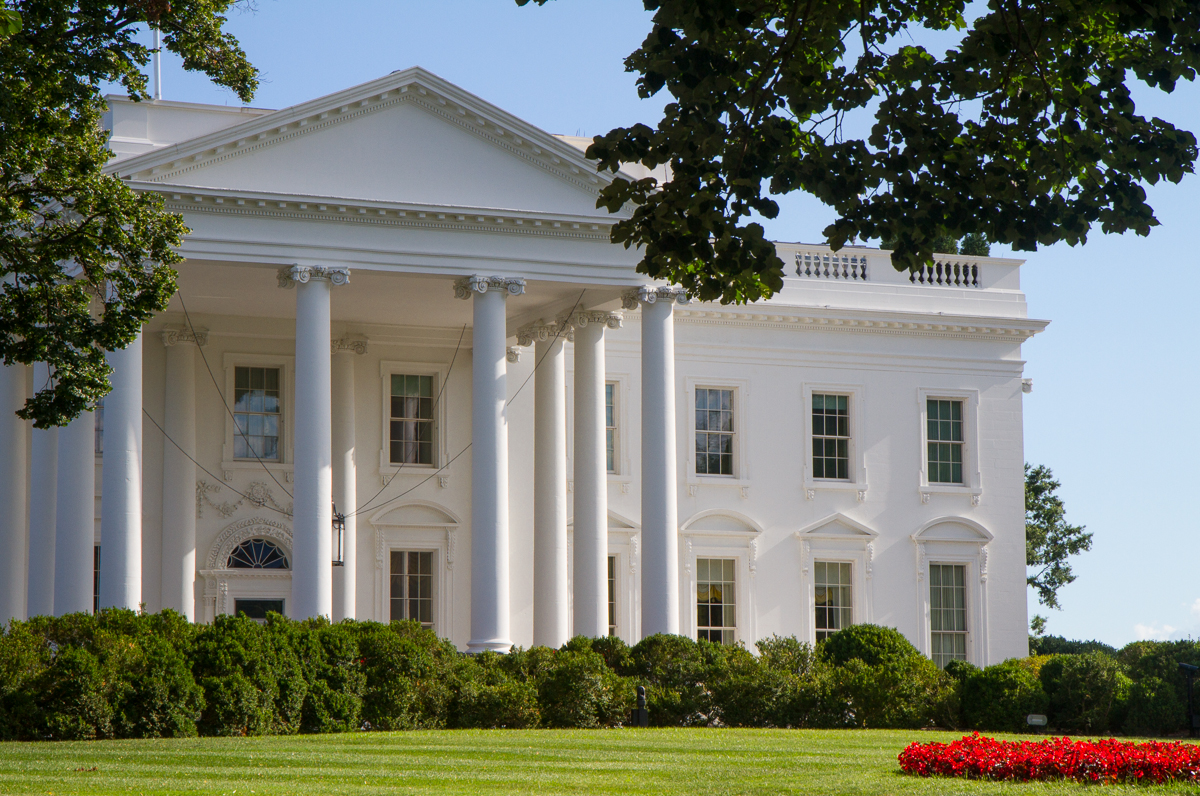 The Jefferson Building houses the Library of Congress. It is one of the most beautiful interiors I have ever seen. Photographs just can't do it justice.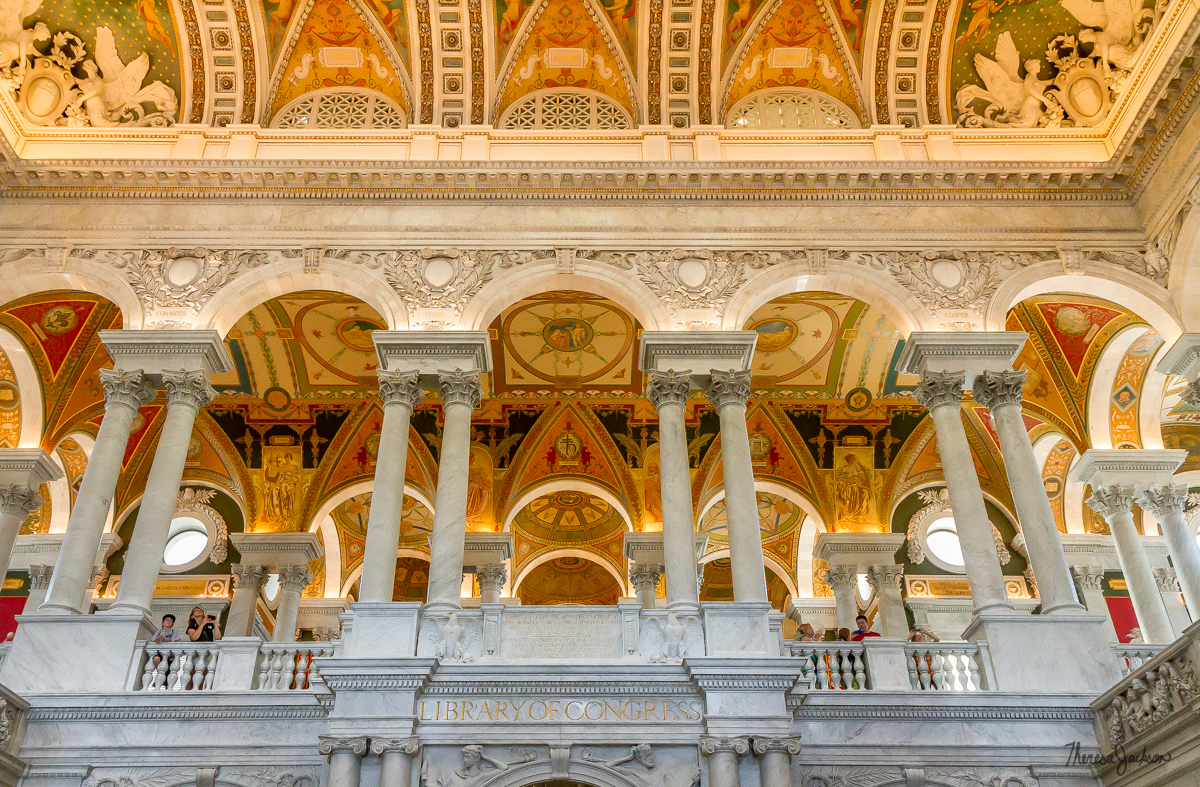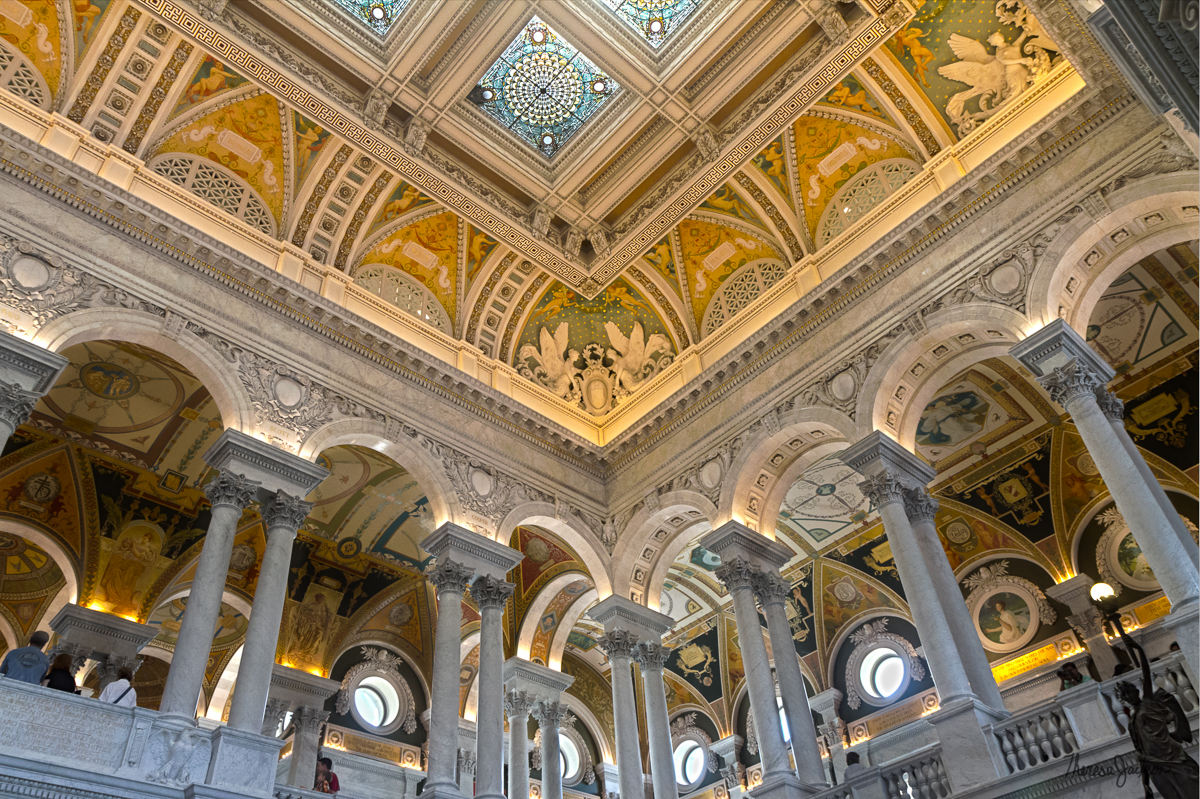 The general public is not allowed in the Library of Congress, but they can view it from an upstairs platform surrounded by plexiglass. I took this photograph through the glass and was happy it came out in focus.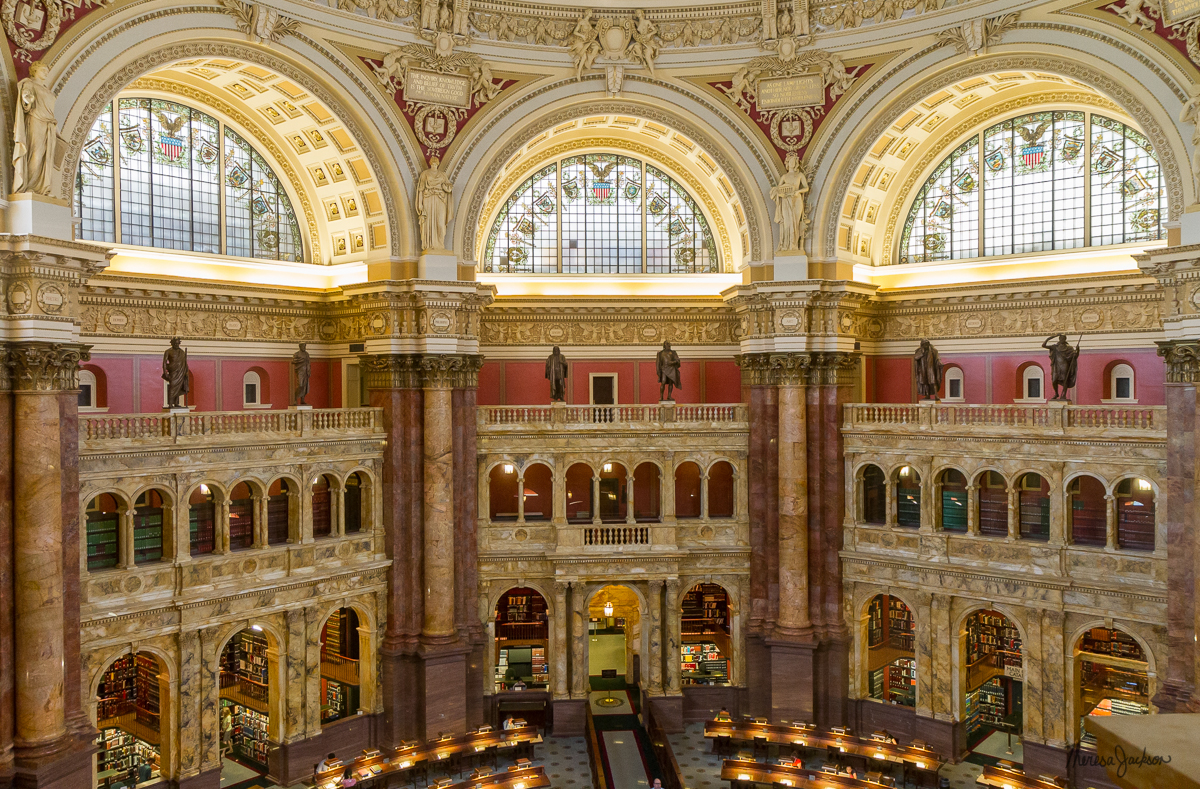 The Post Office Building Clock Tower is open to the public and it offers great views of the city. Sadly, the interior of the building needs upgrades, and some different uses. The sad, depressed state of the souvenir shops and junk food establishments inside its mall almost act as a deterrent to riding the elevator up to enjoy the expansive, 360-degree Tower views.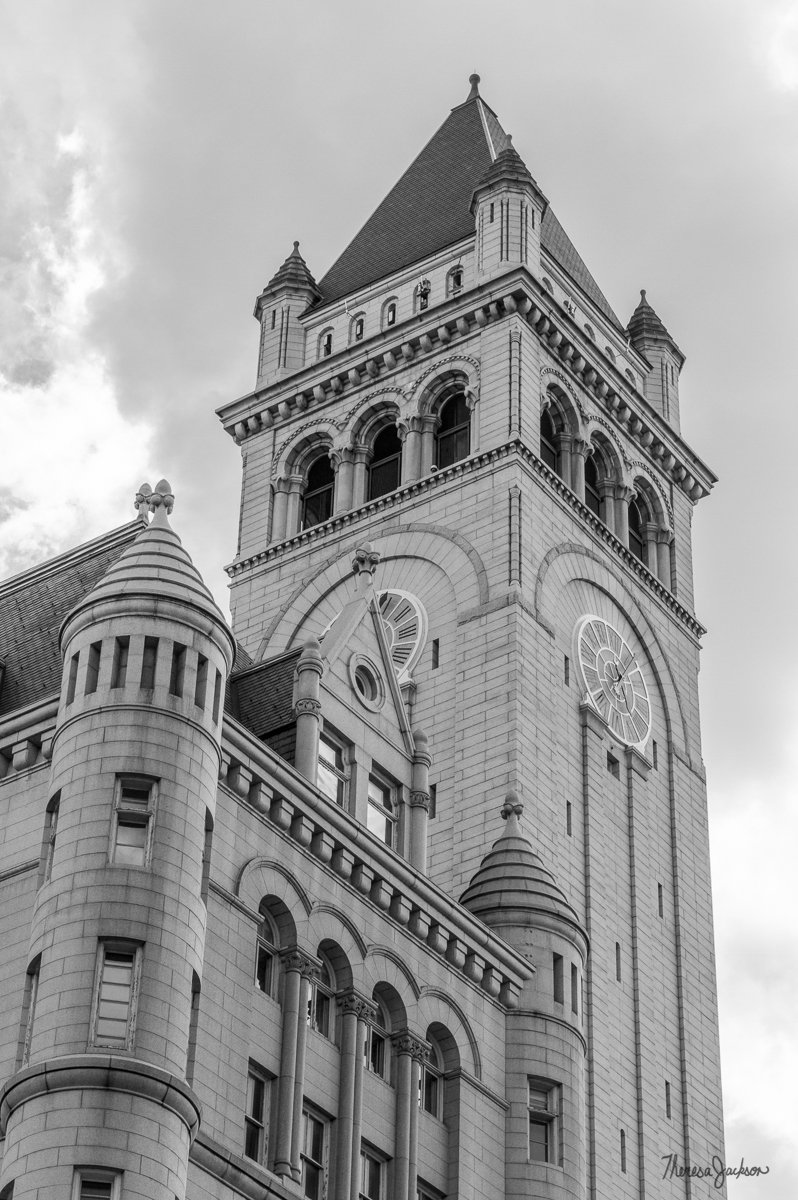 This roof top garden can be seen from the Clock Tower lookout.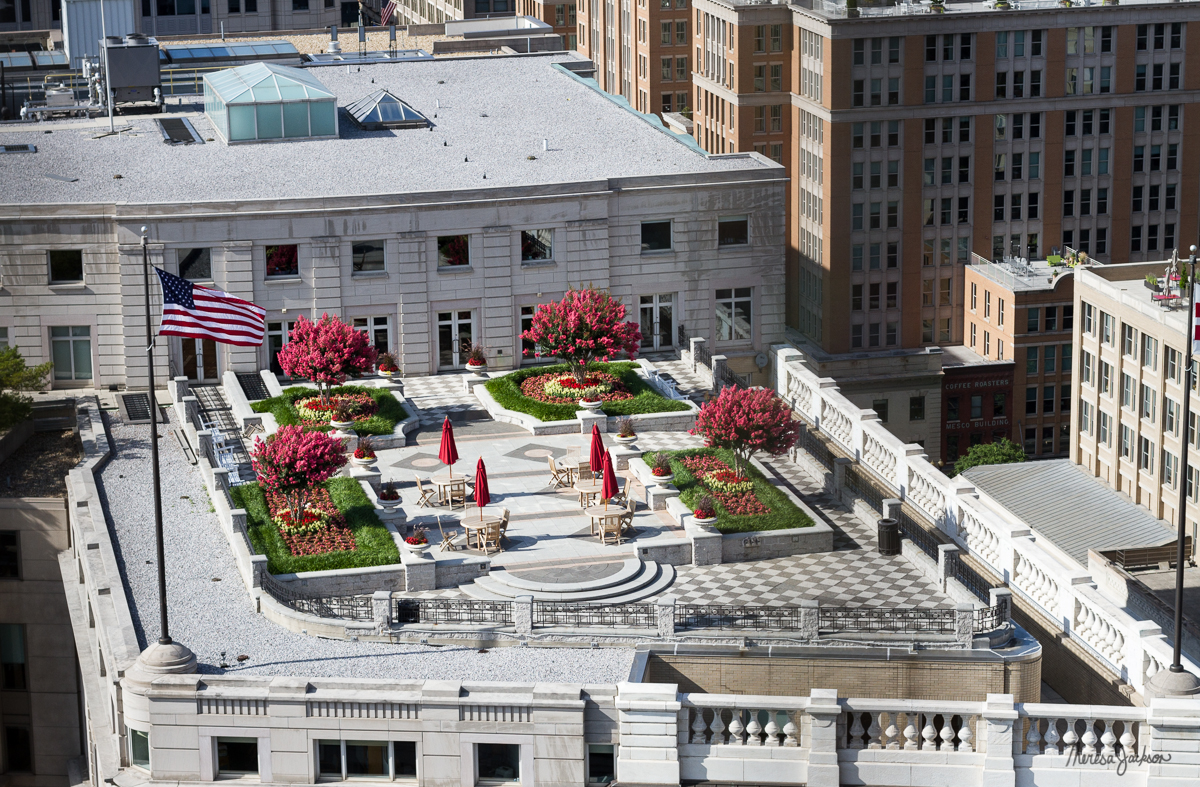 The DC Metro offers the finest public transportation all within some pretty cool underground architecture. Eat your heart out, BART.