Our final two nights in Zihuatanejo were spent up on the hill in a hotel called Tentaciones (temptations). The view is 180˚, offering endless photo ops. The changing light continually repaints the beautiful scenery. I took many, many pictures trying to capture its beauty.

This is a full panorama of the bay, with the town bathed in morning sunlight. The town is to the right. Playa de Gatas is tucked in the cove towards the peninsula on the left. The boats look much further away then they really were. The round pink shape in the lower right is a staircase entrance to the hotel.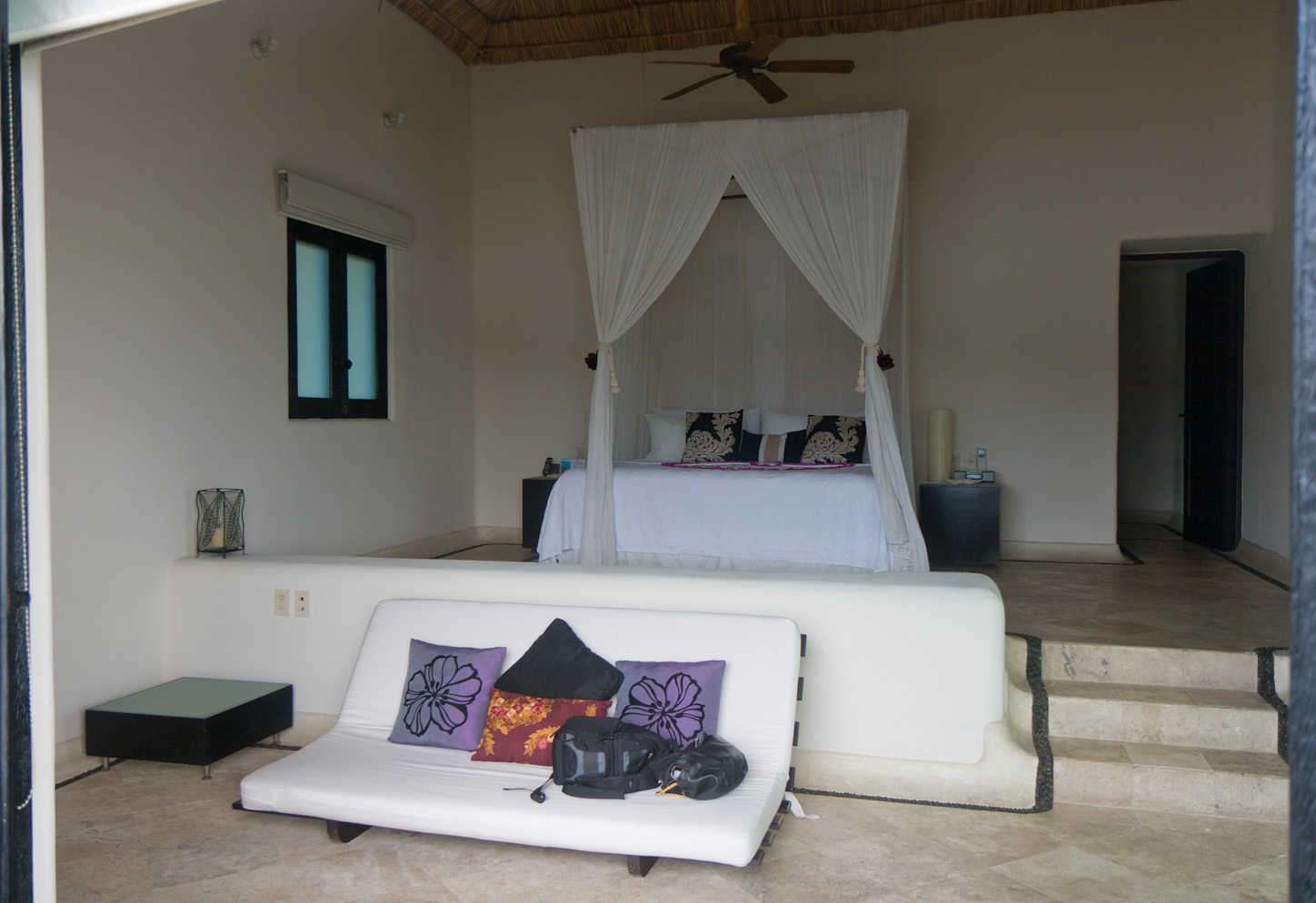 This is our room, shot from the balcony looking in. The room is elegant, and the bath facilities superb, but when you stay at Tentaciones it's really all about the view outside, not the room.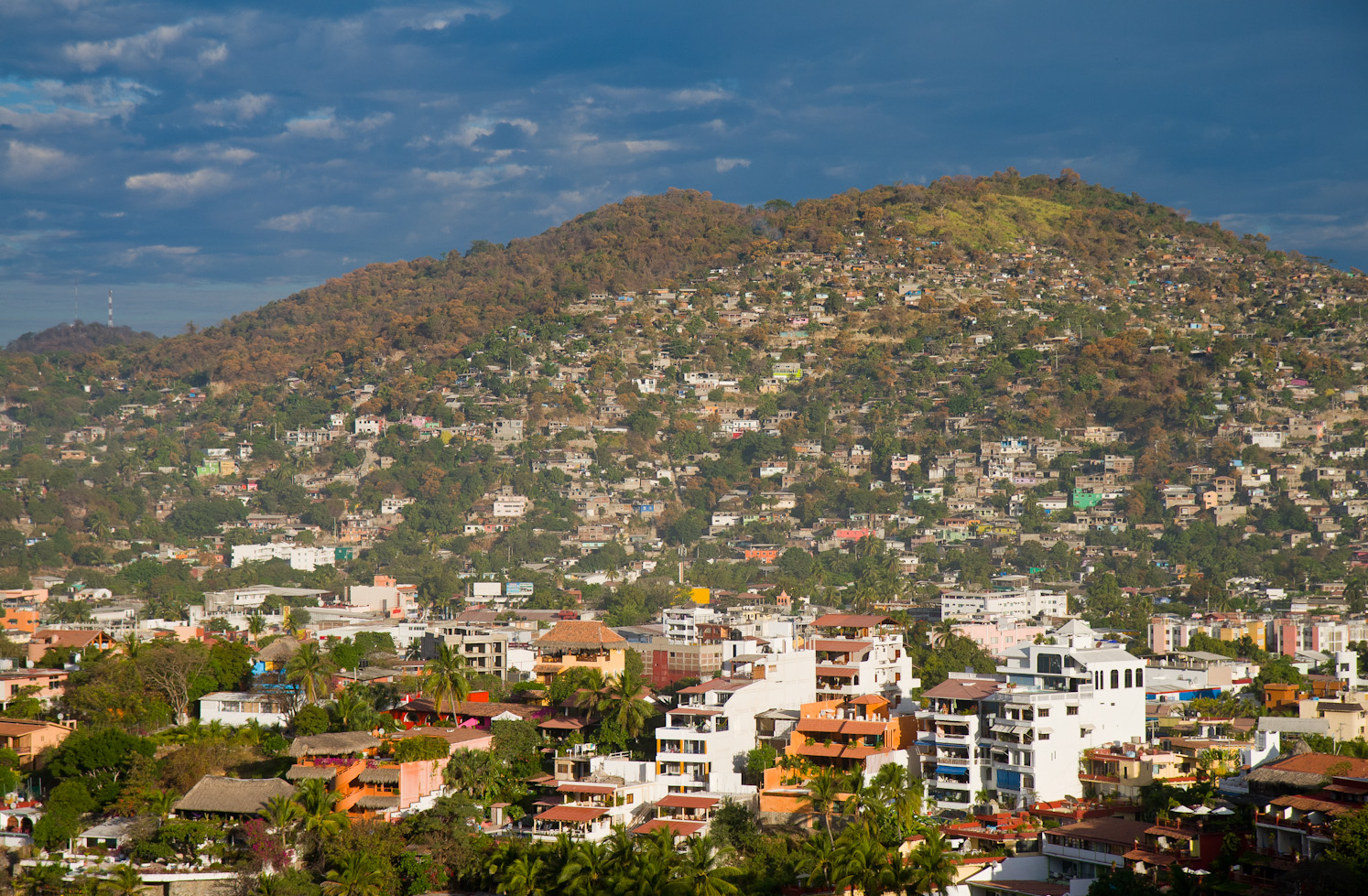 '''
The morning sunrise is lighting up the older hotels at the water's edge.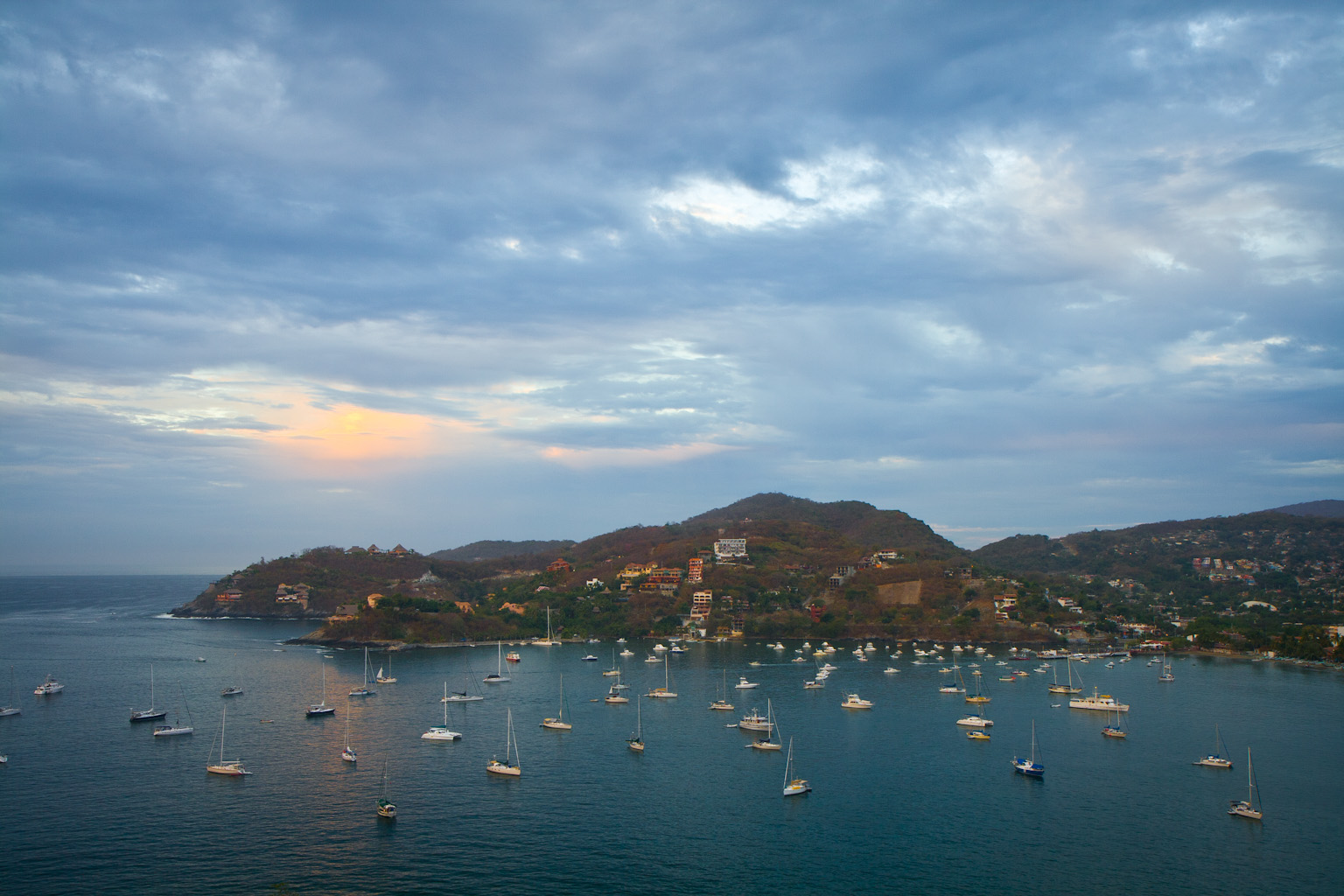 This picture was shot at sunrise. The bay faces South so the sun sets over these hills in the evening. The orange glow is a reflection from the sun rising from the opposite direction.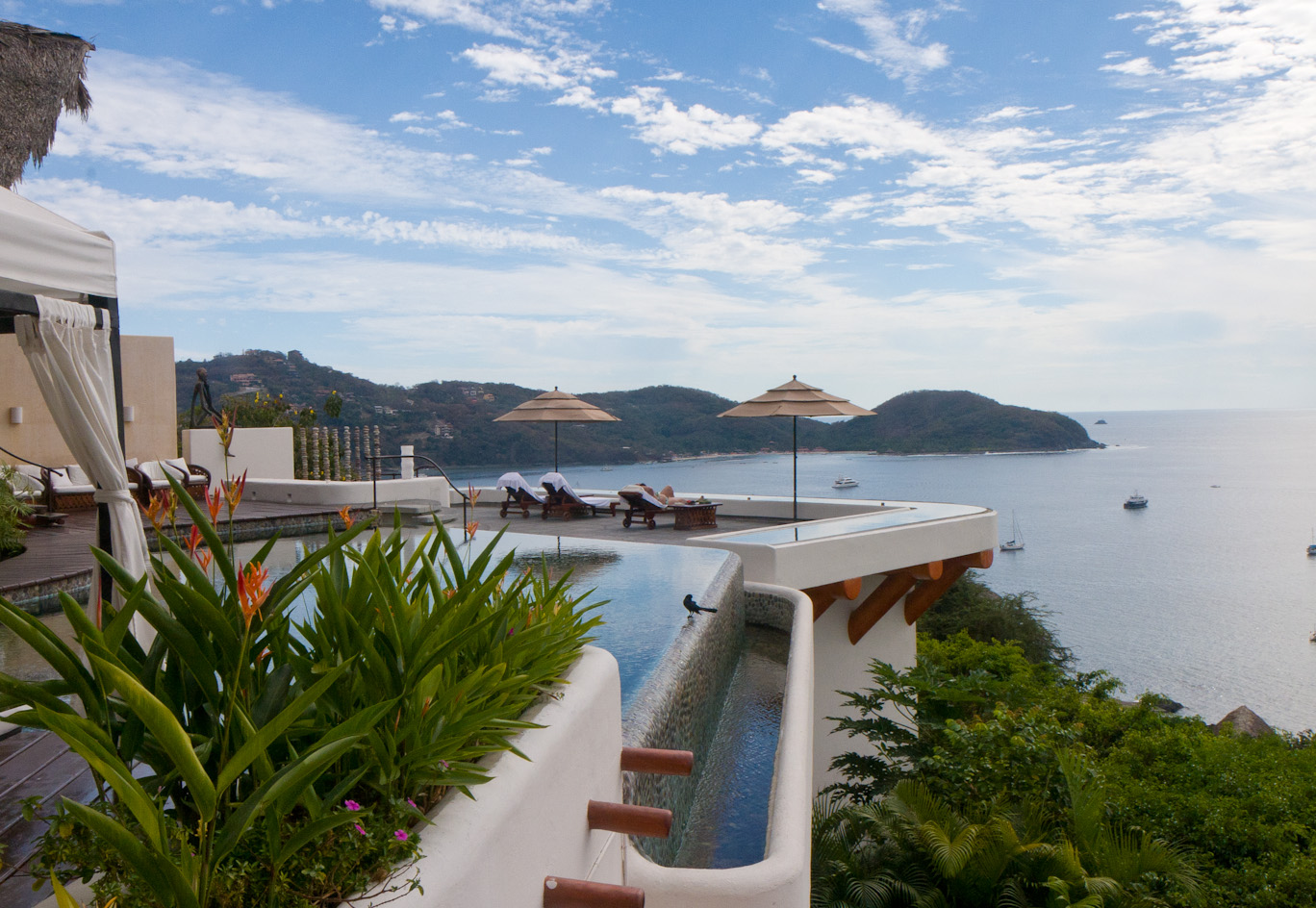 The patio with umbrellas is used for sunbathing during the day and becomes the restaurant at night.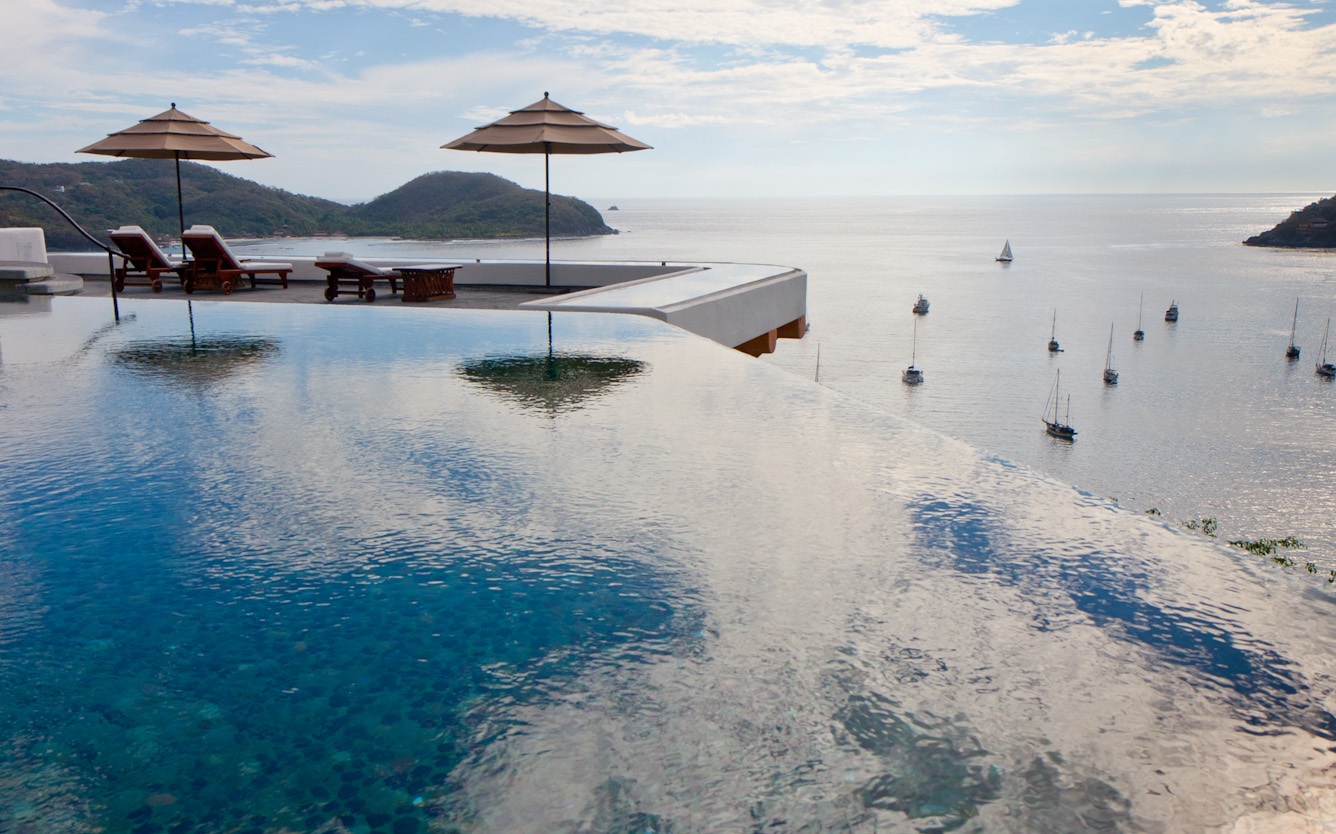 These are the same umbrellas shot on a different day. The clouds and umbrellas are reflecting in the disappearing edge pool.
The pool is actually green and lined with colored rocks.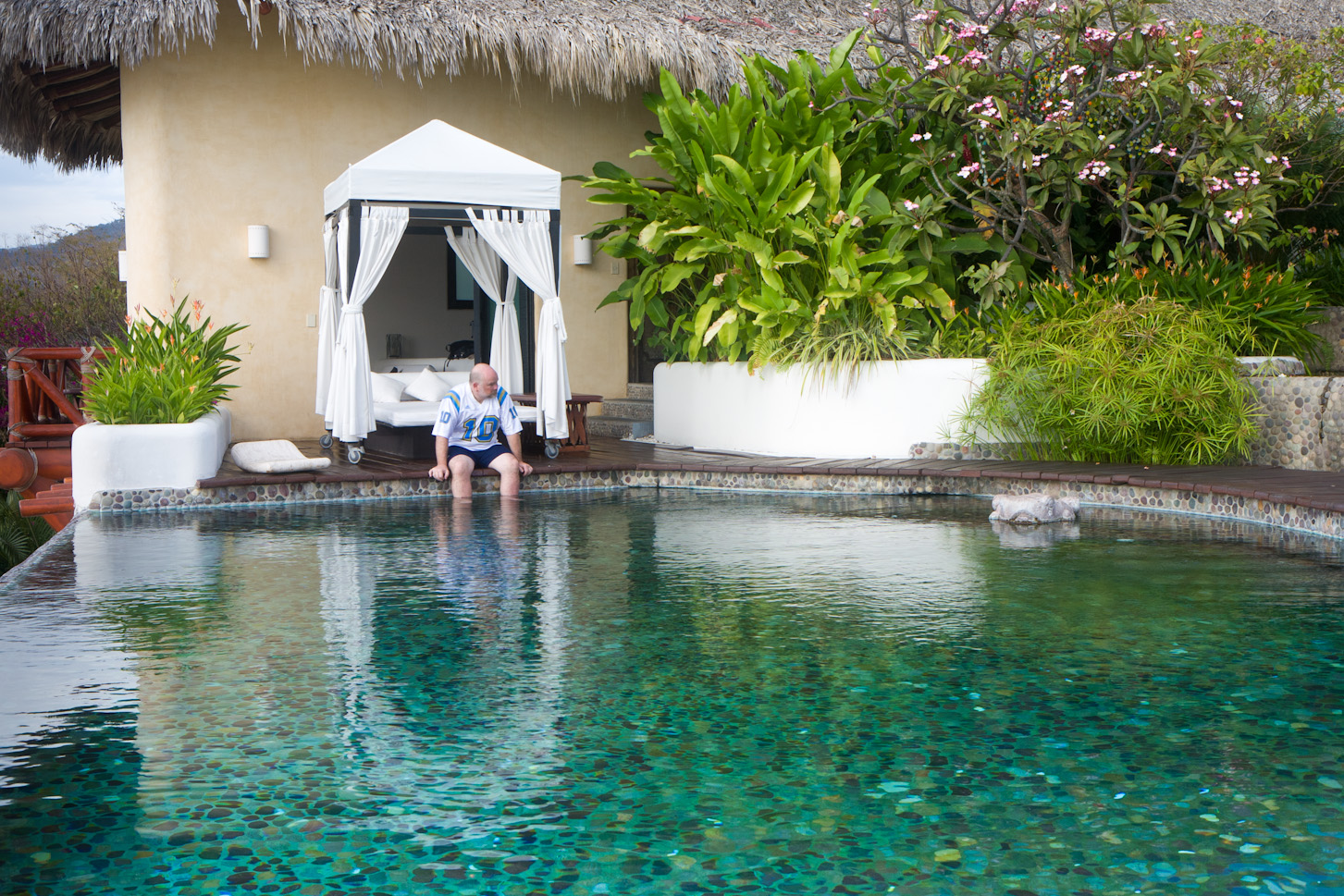 Our room is behind the canopy bed. The room balcony is in the far left of this picture.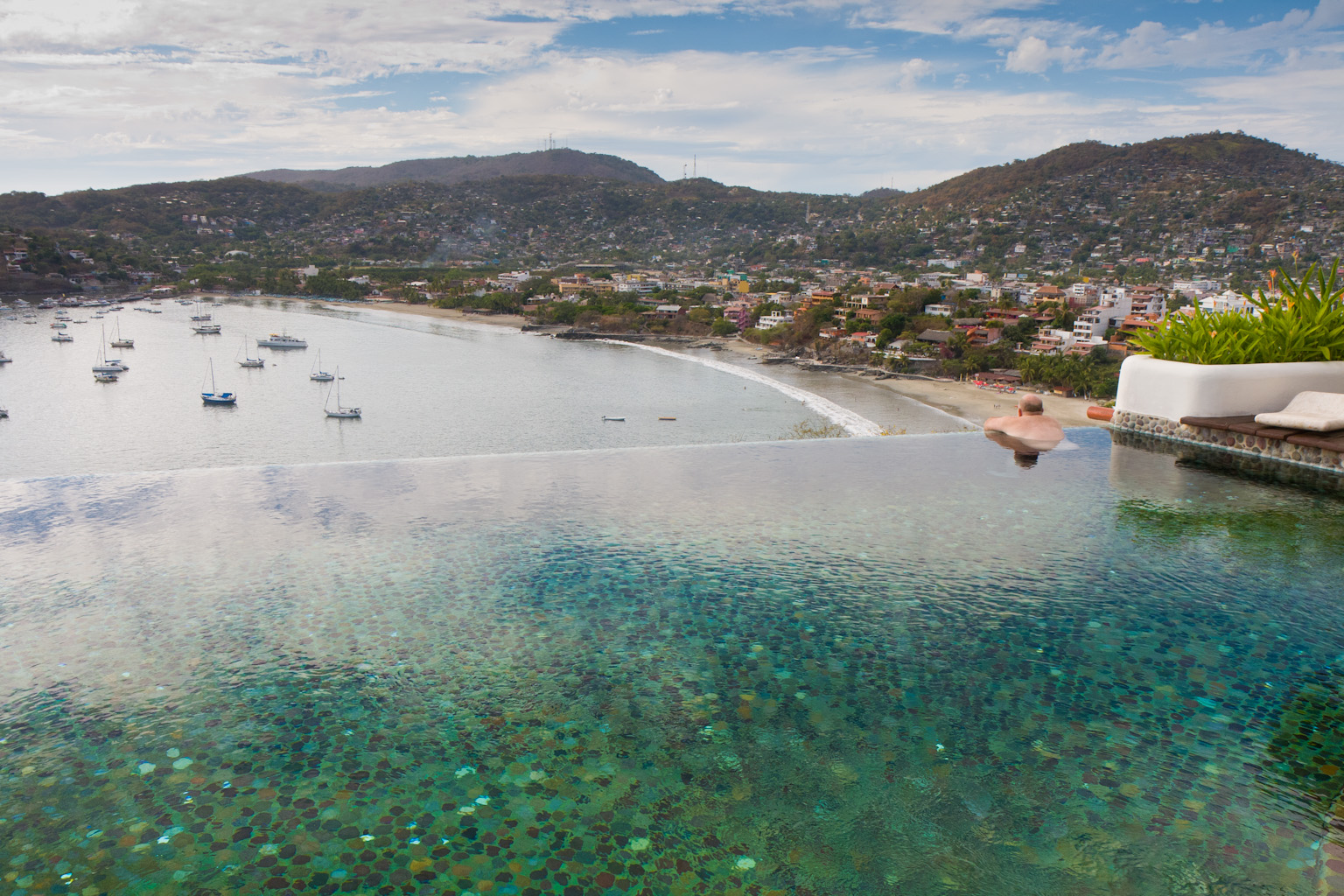 Hanging out at the edge of the disappearing edge pool. The pool and its view are inviting, but the town and its friendly inhabitants beckon . . .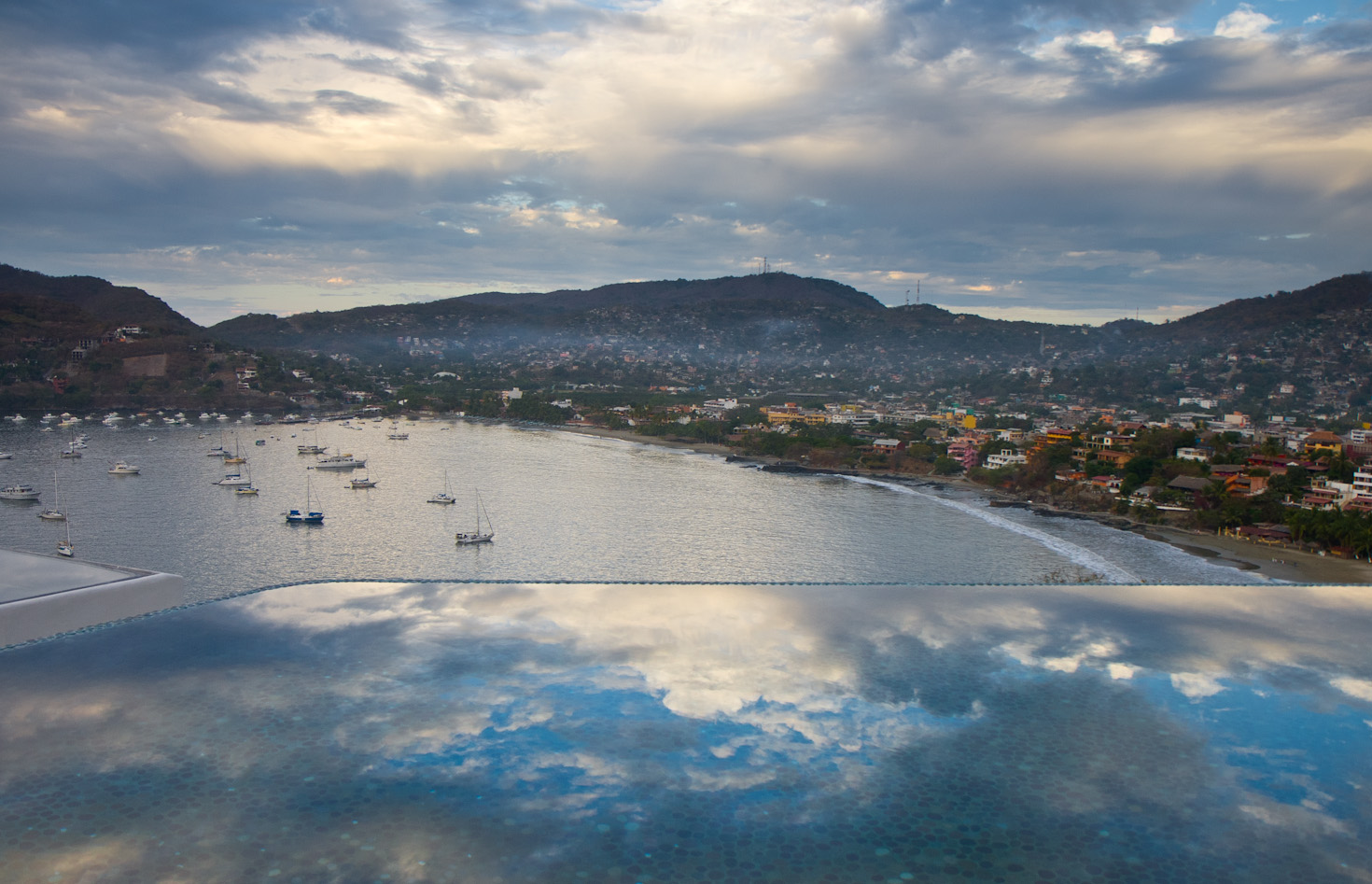 This picture is the same view as the one above, shot later in the day with the sky and clouds reflecting on the water.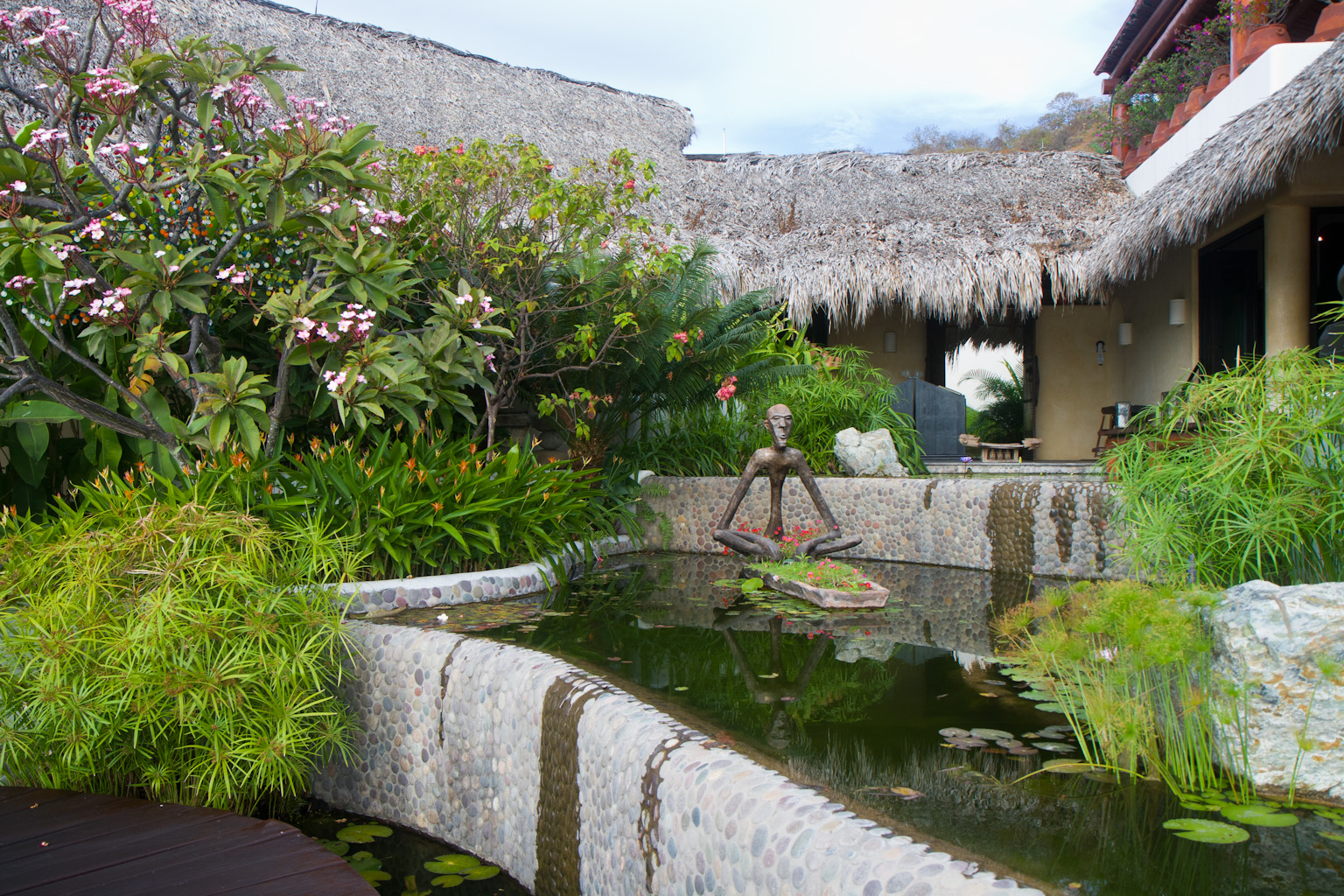 The reflecting pond is next to the pool. The architecture felt very Asian to me. My husband felt like he was in an ancient temple.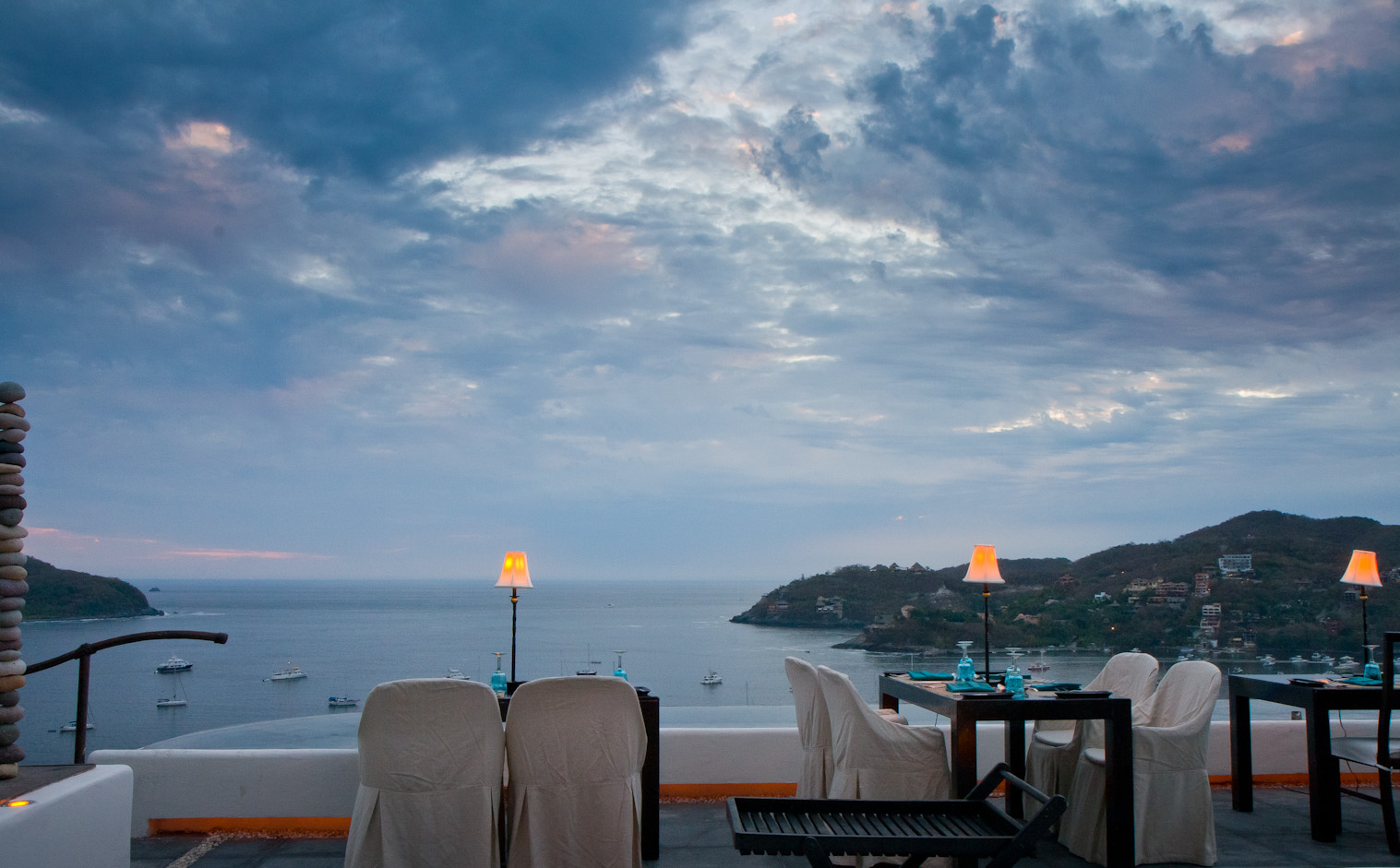 We enjoyed our last evening with a five star, five-course dinner served to us at these side-by-side chairs. The furrowed clouds above threatened rain, but luckily we felt fewer than a half dozen drops. The restaurant staff was relieved, there would be no rapid relocation of tables this night!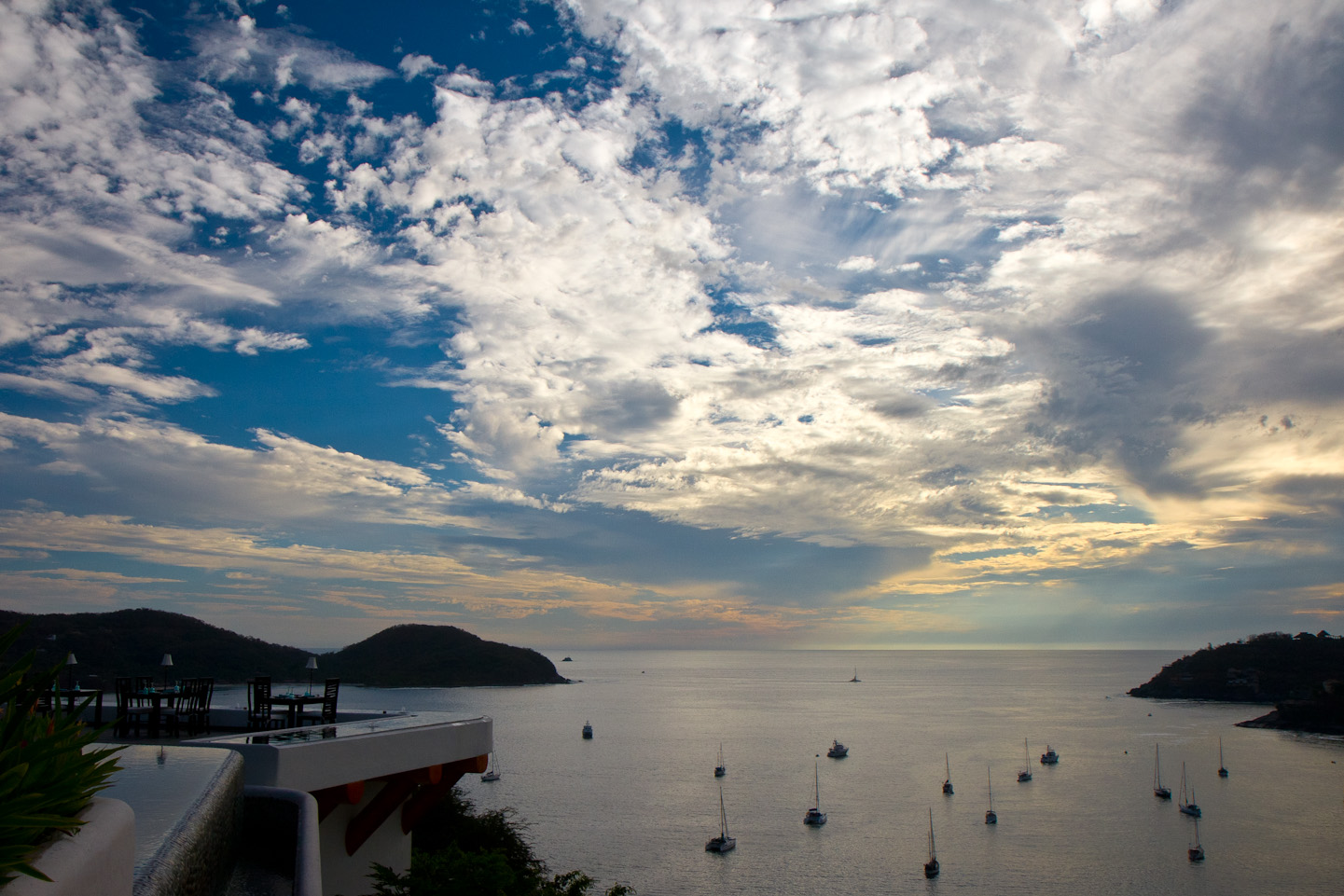 Just another pretty sunset picture.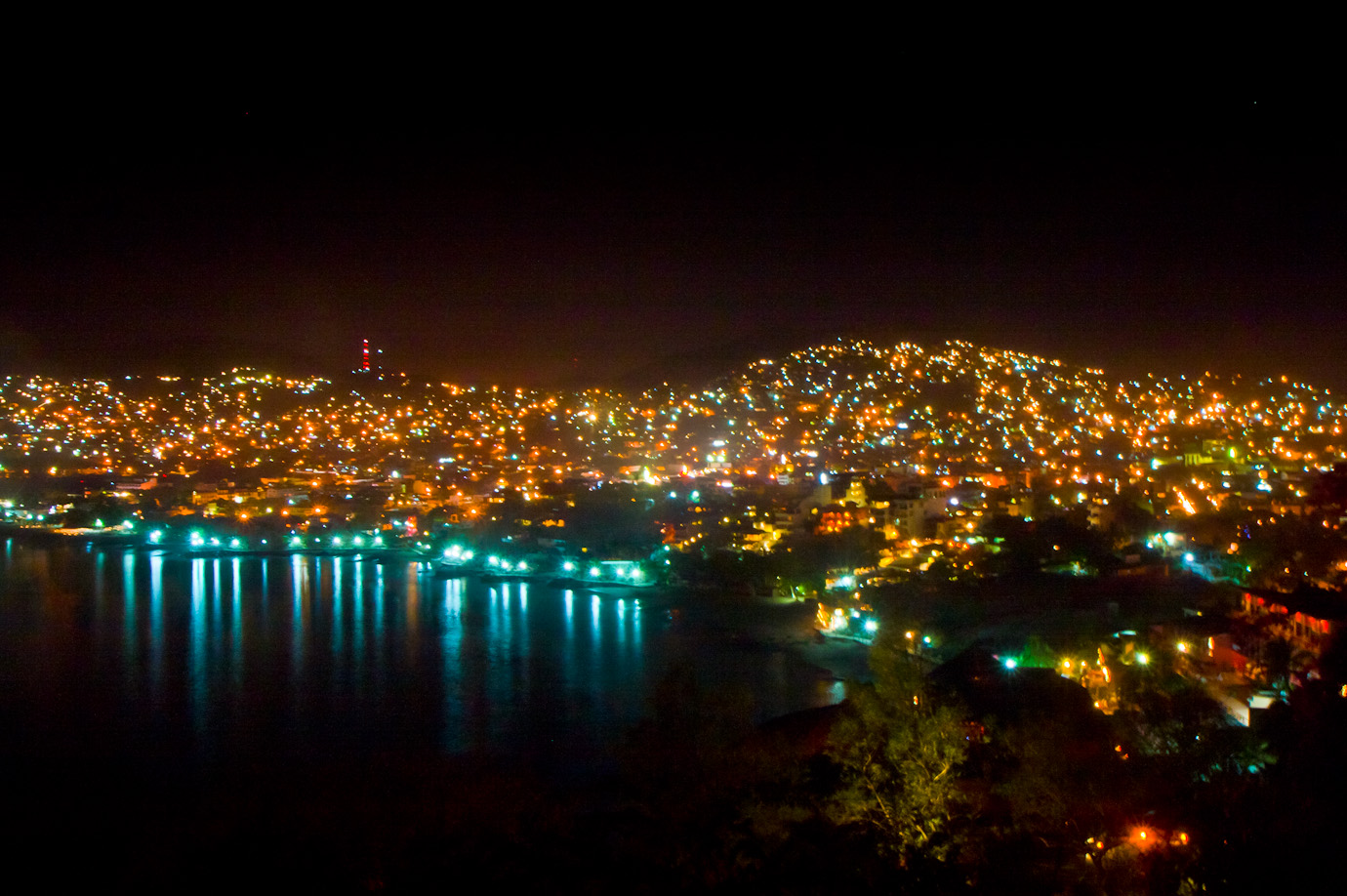 The night lights glow after the sun goes down. Even in Zihuatanejo, the musical sounds of Friday wafting across the bay are more upbeat, and carry on into the next morning. A spectacular last night of an unbelievable trip.